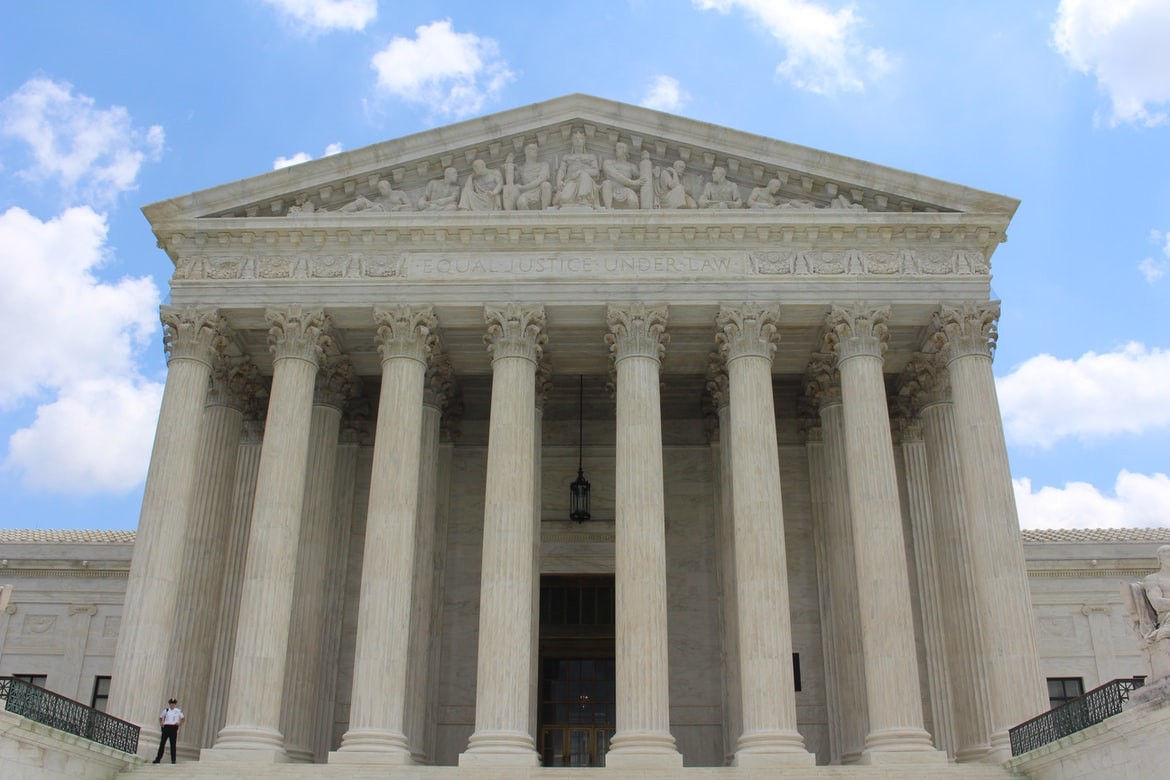 Yahoo News: What happens to abortion if Roe v Wade is overturned?
UC Law faculty member weighs in on High Court's possible ruling
Jenn Dye, PhD, the Theodore M. Berry director of the Nathaniel R. Jones Center for Race, Gender and Social Justice at the University of Cincinnati College of Law, spoke with Yahoo News about what might happen if Roe v Wade is overturned by the U.S. Supreme Court. Without a federal constitutional right to abortion each state would have the ability to set limits or ban all abortions. That means "abortion may not be against the law everywhere and it will vary from state to state, including when abortion is illegal and how it is enforced," Dye told Yahoo News.
"It could be illegal to obtain an abortion immediately, depending on the state you live in," Dye told Yahoo News. "Thirteen states have trigger bills in place that will go into effect if/when the Supreme Court were to overturn Roe that will make abortions illegal."
Dye explains that another 13 states have "some other types of bans in place that will severely limit the ability to get abortions," adding, "Again, the details and mechanisms of these bans vary by each state, but they all have the same intent of banning abortions."
Dye also discussed this topic with the publication CityBeat.
Read the full Yahoo News story online.
Learn more about Jenn Dye, PhD, online.
Featured image of U.S. Supreme Court is courtesy of Unsplash.
1
WVXU: UC study examines hesitancy to treat childhood anxiety...
February 3, 2023
The University of Cincinnati's Jeffrey Strawn and Jeffrey Mills and Cincinnati Children's Hospital Medical Center's Angela Scott joined WVXU's Cincinnati Edition to discuss a recent study examining hesitancy to treat childhood anxiety with medication.
3
WVXU: After decades of efforts, researchers hope they're closer...
February 2, 2023
It has been more than 40 years since five patients in California developed symptoms of a mysterious disease. The virus that causes AIDS was identified a few years later, and a blood test for HIV became available in 1985. In the 1980s and early 1990s, contracting HIV was practically a death sentence. Nothing seemed to stop the virus from attacking a patient's immune system and progressing into AIDS. And while there are now treatments that can render the virus undetectable in a patient's bloodstream, a cure for HIV has been elusive. WVXU's Cincinnati Edition explored the history of AIDS and the latest on treatments, with one of the featured experts being Carl Fichtenbaum, MD, of the Division of Infectious Diseases at the UC College of Medicine.
Debug
Query for this