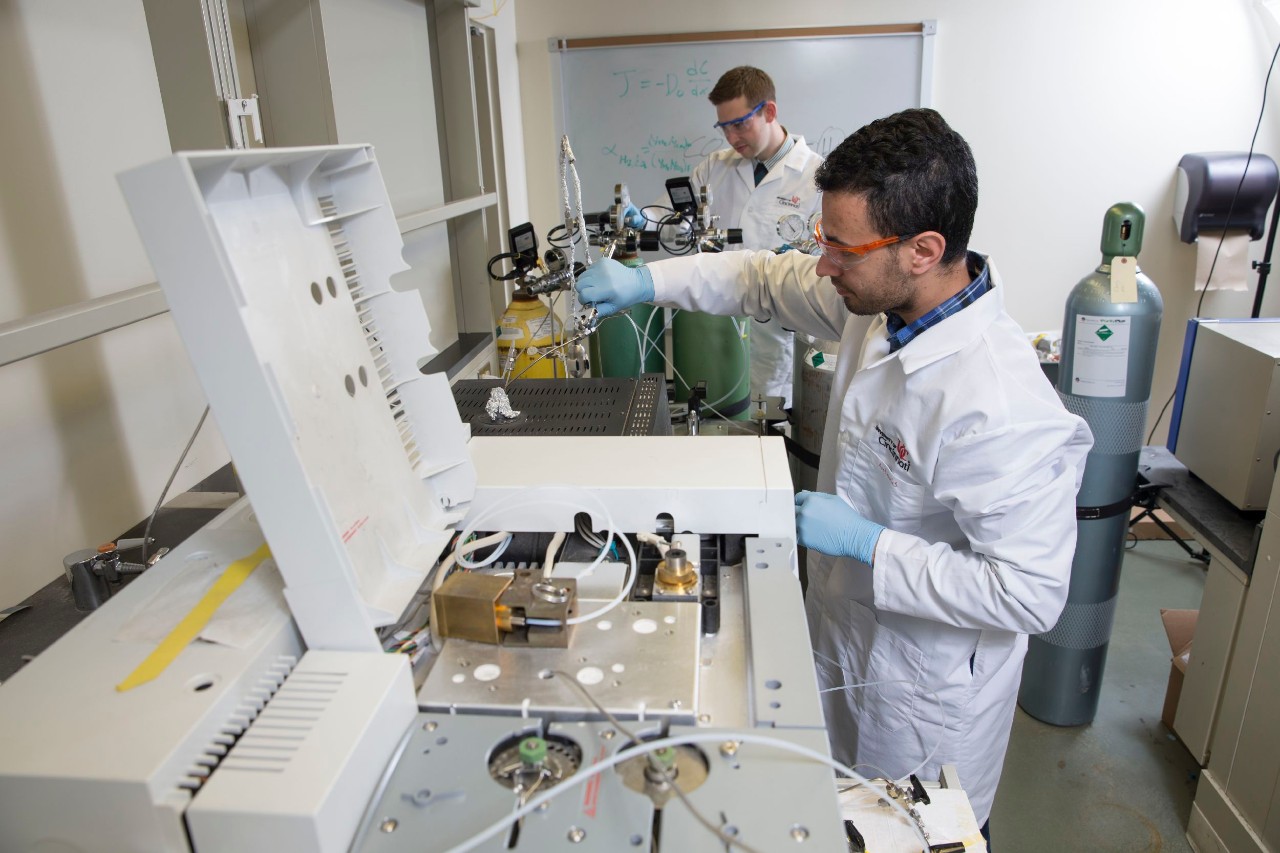 UC to develop new cancer treatments
UC will work with Yuhan Corp. to improve technology used in COVID-19 vaccines
A chemical engineering professor at the University of Cincinnati will work with a South Korean pharmaceutical company to develop new cancer treatments using the technology found in some COVID-19 vaccines
UC College of Engineering and Applied Science professor Joo-Youp Lee will work with Yuhan Corp. and Ewha Womans University in South Korea to improve the delivery of treatments that use messenger RNA and lipid nanoparticles. This technology also is being used to treat infectious diseases and genetic disorders.
Messenger RNA, or mRNA, helps cells translate information from DNA to create new proteins. Both Moderna and Pfizer used this technology in their COVID-19 vaccines. For viruses like flu or hepatitis A, some vaccines use an inactive version of a virus to trigger an immune response that helps you develop antibodies that protect you. And mRNA vaccines tell the cells to make the same protective proteins that trigger the immune system if people contract the virus.
Key to new mRNA therapeutics is having an efficient delivery system of mRNA across the cell membrane, typically using lipid nanoparticles. But many of these treatments are patented, which limits the ability of other companies to refine them.
Lee's research team in UC's Department of Chemical Engineering is developing new patented lipid nanoparticles with properties that can target tissues more precisely and with greater potency. This will be crucial if researchers want to apply mRNA treatments to other diseases, Lee said.
"This collaboration with Yuhan suggests great potential for RNA-based therapies," Lee said.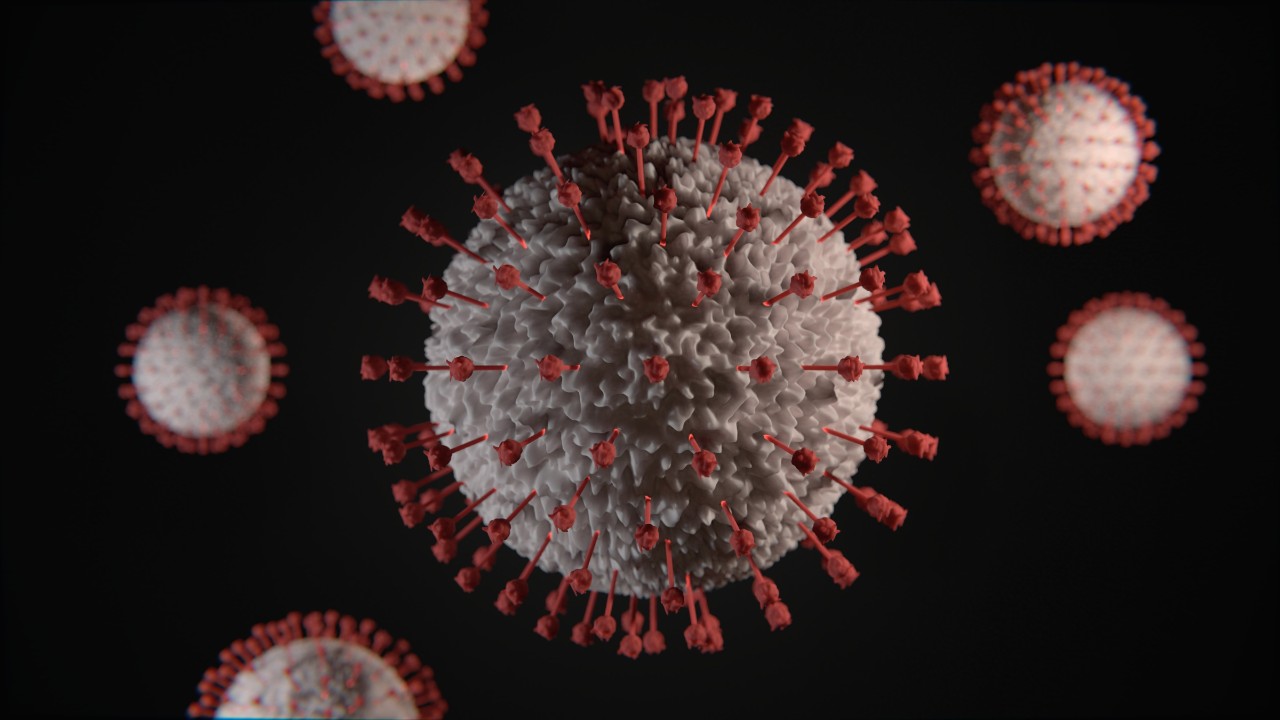 "Securing a new lipid nanoparticle delivery technology is critical in expanding the use of mRNA into other therapeutic areas," he said. "Once the delivery system for mRNA therapies using liquid nanoparticles is validated, its applications will go beyond the current possibilities."
One major challenge in developing mRNA is that it is notoriously fragile and difficult to work with. Ewha University is working to create stable mRNA technologies that target the production of proteins in cells for new mRNA therapies.
"Through this academia-commercial collaborative partnership with Yuhan, we hope to develop many new immuno-oncology pipelines by combining Ewha's cutting-edge scientific research with Yuhan's drug development know-how," said Hyukjin Lee, professor of pharmaceutical sciences at Ewha Womans University.
Yuhan said mRNA treatments hold medical potential far beyond vaccines. The company plans to develop new mRNA-based cancer immunotherapy using both of these novel mRNAs and lipid nanoparticle platform technologies. Eventually, the company hopes to expand its treatments to other diseases.
"This strategic collaboration with Ewha Womans University and the University of Cincinnati highlights Yuhan's strong initiatives towards developing innovative platform technology, which will also strengthen and expand open innovation partnerships with external partners," said Se-Woong Oh, chief scientific officer at Yuhan's Research Institute. "We plan to discover novel drug candidates and develop those assets towards successful clinical trials and global commercialization."
Featured image at top: Students conduct research in UC professor Joo-Youp Lee's chemical engineering lab. Photo/Lisa Ventre/UC Marketing + Brand
Next Lives Here
The University of Cincinnati is leading public urban universities into a new era of innovation and impact. Our faculty, staff and students are saving lives, changing outcomes and bending the future in our city's direction. Next Lives Here.
1
WVXU: Health benefits and risks to recreational marijuana
December 1, 2023
The University of Cincinnati's LaTrice Montgomery joined WVXU's Cincinnati Edition to discuss the potential health benefits and harms associated with expanded cannabis access after Ohio voters approved legalizing recreational marijuana in the November election.
2
Public gardens contribute to invasives problem
December 1, 2023
University of Cincinnati botanists found that plants at arboretums and public gardens inadvertently can seed wild areas with nonnative plants. Their study was published in the journal Ecological Restoration.
3
Local 12: New research could help treat cocaine use disorder by...
December 1, 2023
New research out of the University of Cincinnati takes a different approach to cocaine addiction. Local 12 produced a story on the study, interviewing lead researcher Andrew Norman, PhD, of the Department of Pharmacology and Systems Physiology at the UC College of Medicine.
Debug
Query for this