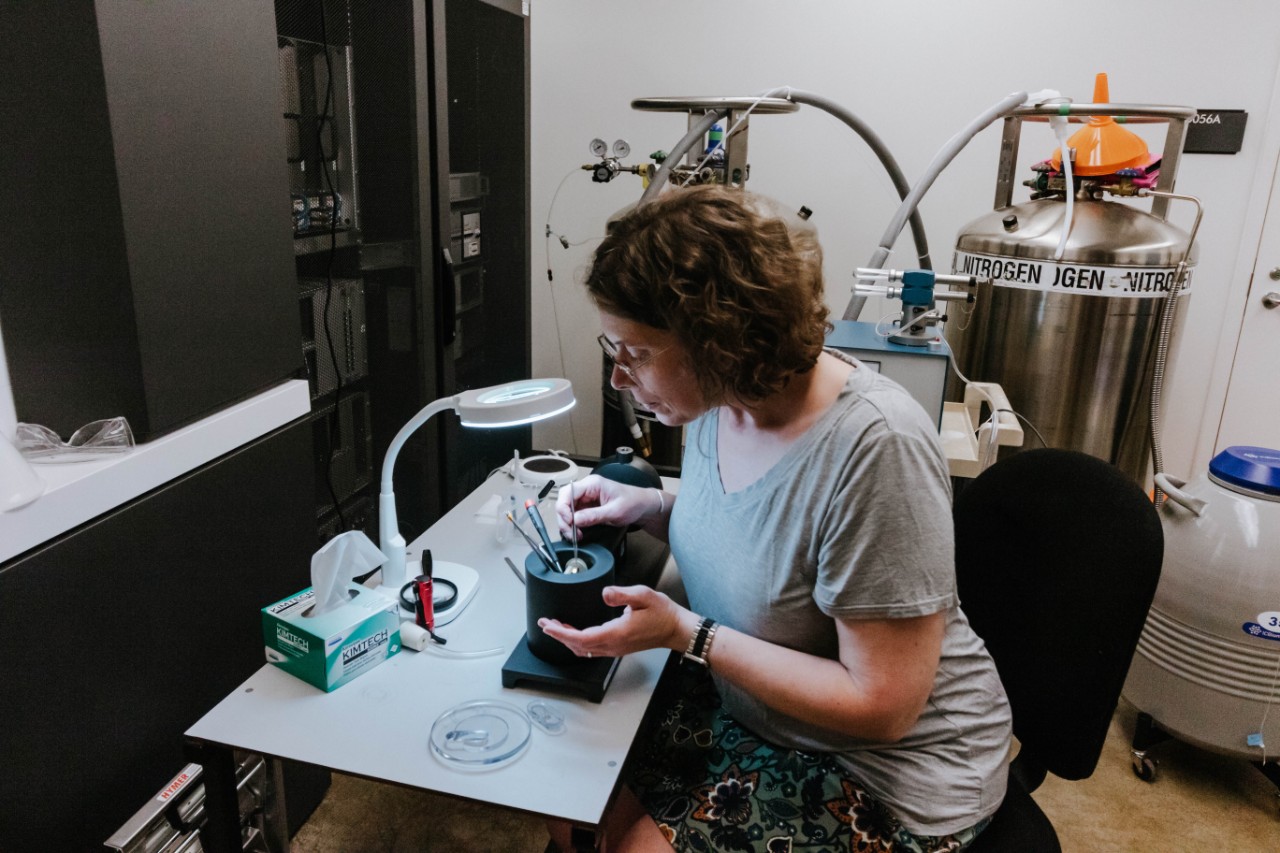 UC invests in a commitment to cutting edge technology
Cryo-EM to be added to structural biology program
The University of Cincinnati is making a significant commitment of funds and resources to establish the latest innovation in microscopy as the focal point of the Center for Advanced Structural Biology (CASB) in the College of Medicine. The project will be built out in three phases over the next five years.
The focal point of the first phase of the project kicking off in July 2022 is the integration of core services on the Talos L120C Transmission Electron Microscope and Vitrobot, using $1.5 million from Research2030 as part of the JobsOhio grant. The Talos L120C instrument is designed for performance across a wide range of sample types and applications, such as imaging complex mixtures of macromolecules and radiation sensitive materials, both at room and cryogenic temperatures.
"It's changing the game on how we do research in structural biology," says Ken Greis, PhD, associate dean for Research Core Facilities at the UC College of Medicine, speaking about cryogenic electron microscopy (Cryo-EM) technology which started to emerge about five to 10 years ago. "The technology has had such an impact that you can't recruit faculty who are structural biologists without being invested in Cryo-EM."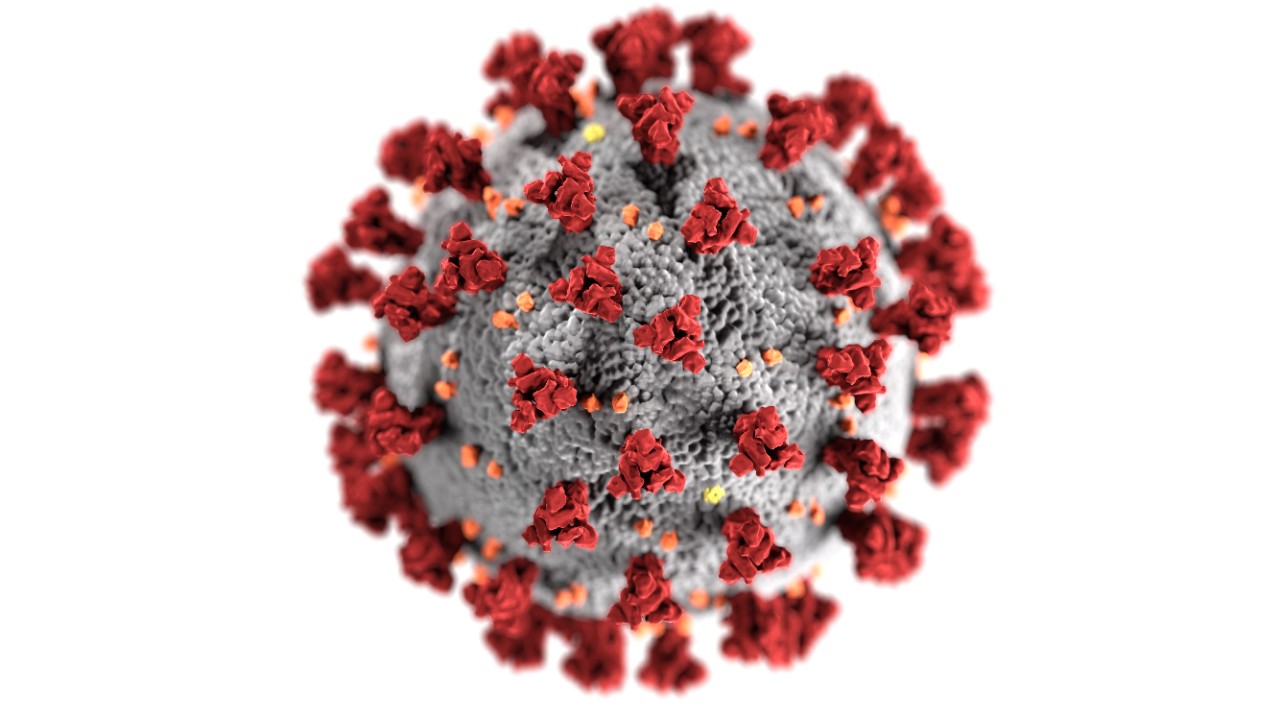 Greis in collaboration with Mike Lieberman, PhD, professor and chair of Department of Molecular Genetics, Biochemistry and Microbiology and the structural biology faculty along with the financial and recruitment support from the dean of the College of Medicine and the UC Office of Research, have been recruiting people with experience and expertise in the Cryo-EM field, such as Desiree Benefield, PhD, who will be the lab manager for the facility.
"I was excited to see UC incorporating this powerful technology and wanted to be a part of the facilities development and growth," says Benefield, who moved to Cincinnati specifically for this position. "My work here is to provide support, resources and guidance to anyone interested in learning more about the Cryo-EM resources in the CASB. I look forward to being busy this summer!" 
By preparing and imaging samples at cryogenic temperatures, structures of biological macromolecules can be visualized in a near-native, hydrated state. The technology has been vital for understanding the novel virus driving the COVID-19 pandemic in early 2020 and for more effectively examining evolving structural changes in today's variants.
Greis says the first phase has taken about a year and a half to establish once the funding was secured, with the second and third phases likely taking similar times each to implement. The Talos L120C is currently housed in UC's Medical Science Building in an area that was specifically renovated to meet the stringent instrument requirement. Longer term the university has submitted federal grant applications to fully renovate space in the College of Medicine that formerly housed five nuclear magnetic resonance systems.
Additional recruitment has included Xiaowei Hou, PhD who is coming to UC in July specifically to work on this project at its inception. She was recruited from Memorial Sloan Kettering Cancer Center where she gained eight years experience as an advanced Cryo-EM user and developed a research interest in understanding molecular mechanisms of human diseases.
"With Cryo-EM, I can answer much more complex questions including sets of conformational states of a protein, assembly of large molecular machines formed by protein complexes and changes associated with diseases," Hou says. "I am also excited about the prospect of another Cryo-EM technique under development, cryo-electron tomography, which allows us to have a 'zoomed-in' view of these macromolecular assemblies in the cell within the native cellular environment or under pathological conditions. A better understanding of these molecular machines will greatly accelerate biomedical research and facilitate therapeutic developments for human diseases."
One of the people who helped recruit Hou to UC is Rhett Kovall, PhD, of the Department of Molecular Genetics, Biochemistry and Microbiology. He, along with Tom Thompson, PhD, Tom Seegar, PhD, and Greis have spent the last five years getting the funding and laying out the plan to establish the Cryo-EM facility in the CASB.
"Cryo-EM has really changed the way in which high-resolution structures are determined in the field of structural biology," says Kovall. "As a result, in order for my research program to stay current we really need to be able to incorporate Cryo-EM methodologies into our research program. So, having both the expertise and the instrumentation at the UC College of Medicine will have a huge impact on the work from my lab, which will ultimately make us more competitive for high impact research papers, external funding and recruiting excellent graduate students and postdoctoral fellows."
Thompson says Cryo-EM has become an essential technique for researchers who are investigating the structure and function of proteins.
"Advances in Cryo-EM instrumentation have now made possible structure determination of macromolecules at an unprecedented level," he says. "We are now able to pursue new projects centered on gaining structural information from larger more complex systems. This new information will propel our understanding of the mechanisms governing signaling. Bringing Cryo-EM to UC will also allow us to recruit faculty, students and other scientists who wish to pursue structural biology as a field of study."
Seegar was a postdoctoral fellow and instructor at Harvard Medical School when he was recruited to UC in 2020 to the Department of Molecular Genetics, Biochemistry and Microbiology to help launch the Cryo-EM project at UC.
Seegar says that Cryo-EM will greatly impact the structure/function work in the lab allowing the use of this transformative technology in a basic research program.
"Protein structure determination is technically challenging due to the inherent properties of proteins in isolation," he says. "Having the EM facility will allow for timely sample characterization enabling research to move forward at a faster pace. In addition, single particle Cryo-EM allows our lab to pursue more complex protein structures that are considered unobtainable by other structural methods, such as X-ray crystallography. This will greatly broaden our labs research pursuits. Plus, the core will allow us to train students in all aspects of structural biology and be at the forefront on new technologies."  
These are technologies that span the range of research that allow you to impact all of the above, but you have to have the technology and you have to have the people who know how to use it
Ken Greis, PhD
The team has already made significant progress on the second phase of the plan by leveraging an additional $1.5 million in funding from Research2030, UC's 10-year strategic plan for research, to successfully compete for a $2 million National Institutes of Health grant which was recently awarded and will bring the next level of instrumentation and technology to the facility within the next year. The plan's final phase has flexibility to be able to keep up with developments in technology and to work collaboratively with regional structural biology partners at the University of Kentucky, Miami University and Cincinnati Children's Hospital Medical Center.
Greis says the College of Medicine has four major areas of emphasis that Cryo-EM will impact: cancer, infectious disease, cardiovascular and neuroscience.
"These are technologies that span the range of research that allow you to impact all of the above, but you have to have the technology and you have to have the people who know how to use it," Greis says. "It's a transformational technology that just doesn't come along that frequently in this business that you look at and say, 'This applies to everybody. We can solve so many research problems with it.'"
Featured image at top of Desiree Benefield. Photo/Marley Bangert
Impact Lives Here
The University of Cincinnati is leading public urban universities into a new era of innovation and impact. Our faculty, staff and students are saving lives, changing outcomes and bending the future in our city's direction. Next Lives Here.