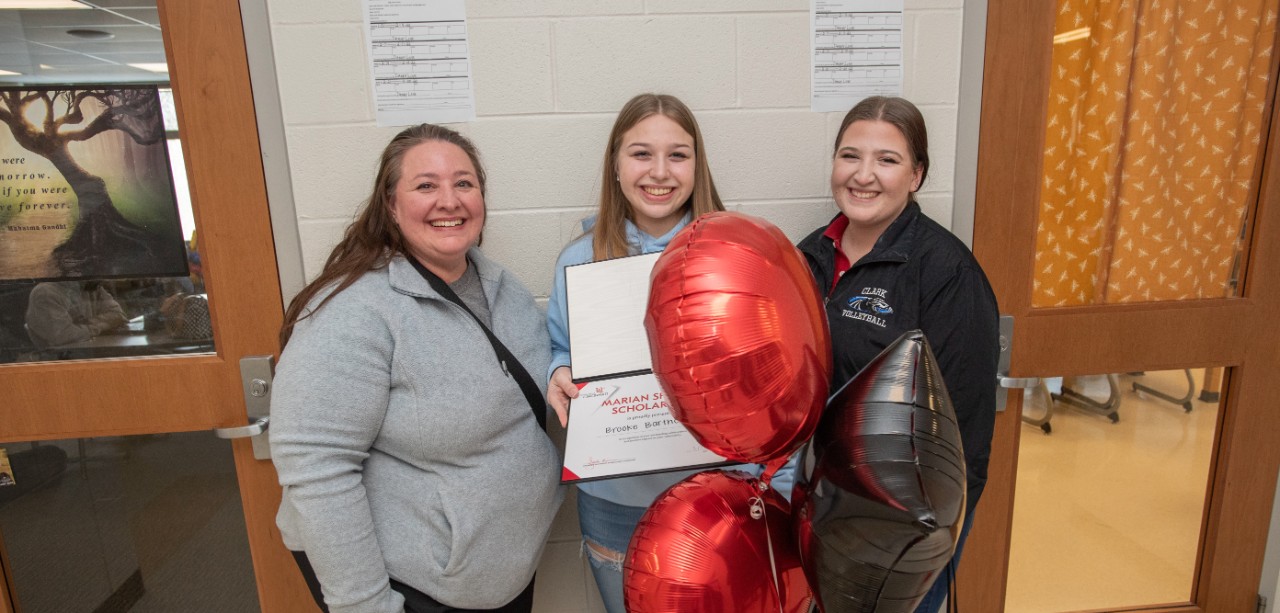 Incoming Bearcat hopes to follow mom into medicine
CPS grad grateful for 'life-changing' Marian Spencer Scholarship
Brooke Bartholomew had a hunch something good was about to happen when she saw people carrying balloons in the University of Cincinnati's black and red colors walk into her high school classroom.
They were there to surprise her with news that she was chosen as a Marian Spencer Scholar. The scholarships provide four years of full tuition, room and board and a travel abroad experience in Tanzania along with other opportunities.
Jack Miner, UC's vice provost for enrollment management, and a cadre of UC boosters crashed Bartholomew's AP biology class at Clark Montessori High School in the Cincinnati suburb of Hyde Park. Miner and his cheery entourage presented a leather-bound scholarship certificate on UC's Decision Day in January.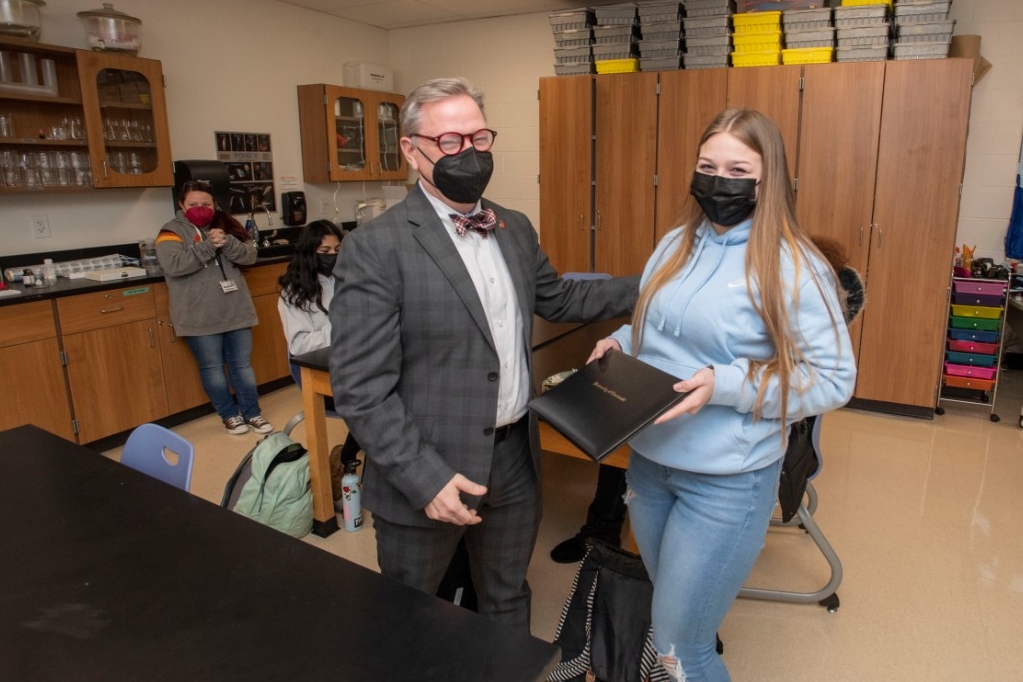 Bartholomew applied to UC to study biology in UC's College of Arts and Sciences.
"I saw people from UC pouring into the class and I said, 'I think they're here for me,'" she said.
She has been thinking about all the possibilities that her college years might afford.
"I hope to be able to do some research if the opportunity arises," she said. "And I'd like to be involved in some clubs."
We're all very grateful. We know it's life-changing.
Brooke Bartholomew on being named a UC Marian Spencer scholar
Bartholomew credits her mom, Monica Bartholomew, for instilling a strong work ethic and the confidence to pursue her dreams. Her dad died when she was just 4 so her mom played an outsized role in her life as a single parent raising a family and working as a nurse.
"I had to be more independent at a young age. I feel like I'm a lot stronger because of that," Bartholomew said. "Seeing my mom pay for a house and raise me and my sister by herself was really inspiring."
"I'm so proud of her. She's worked super hard," her mom said. "UC is a great school for research. I think she's in the place she's supposed to be."
Now Bartholomew hopes to follow her mom into medicine, obstetrics in particular. 
"It's a great career if you want to help people. It makes me proud that she wants to step into that career," her mom said.
"I'm fortunate to be drawn to science. Other people don't necessarily know what they want to do," she said.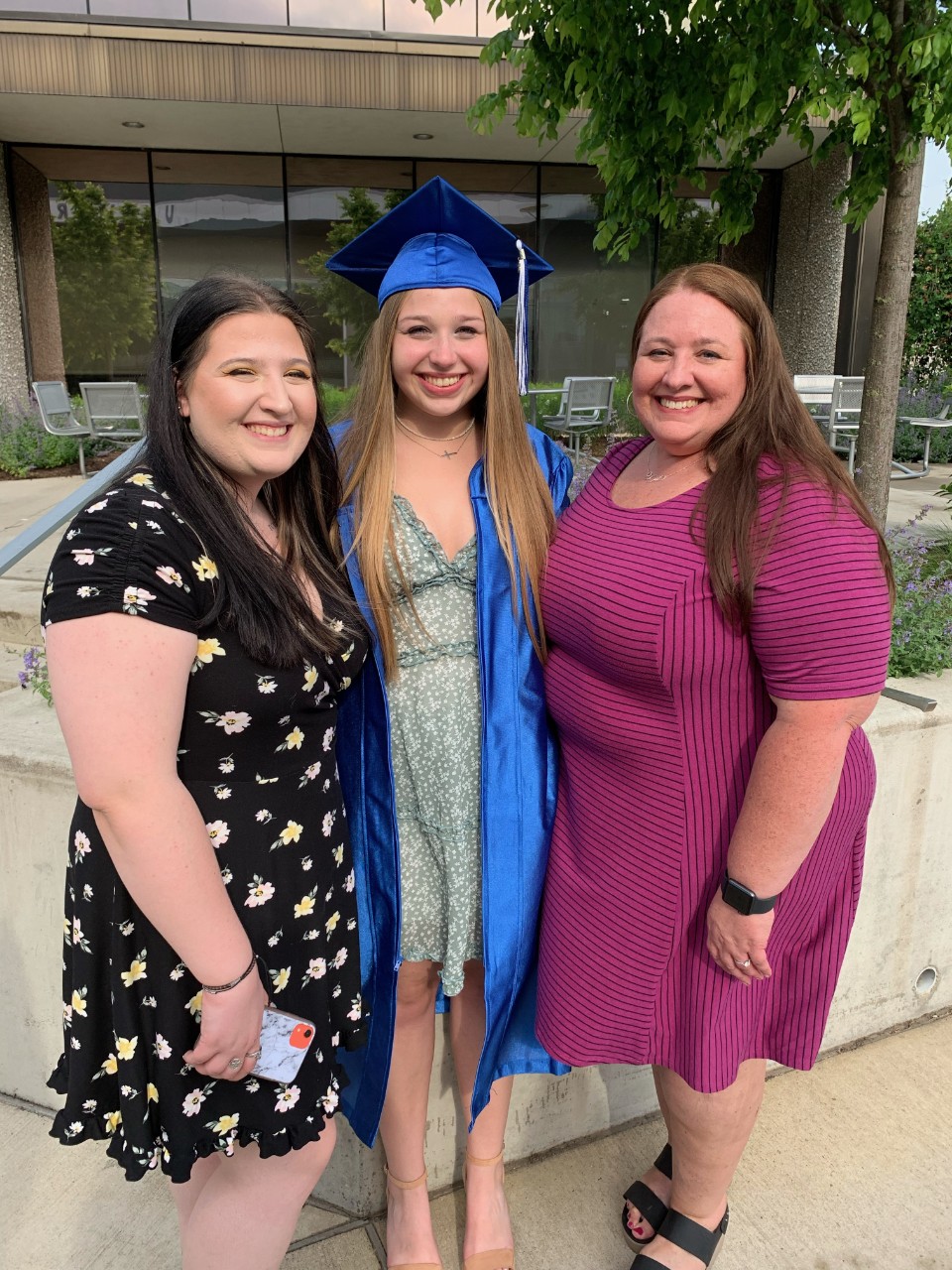 As many as three in four students end up changing majors, some more than once, according to the National Center for Education Statistics. A 2019 survey  found that two-thirds of college students feel overwhelmed while picking a major.
"It's understandable. It's a lot of pressure to know what you want to do the rest of your life," Bartholomew said.
But science has always been her academic strength, she said.
"I went to the Bahamas when I was in eighth grade and got to learn about marine life there," she said.
While she won't move into the dorms until August, Bartholomew said she already has a UC biology study group.
"I'm in a learning community with other biology students. We have meeting time with students to study together and be with other people who understand the curriculum," she said. "We have the same schedules so we take the same biology and chemistry classes."
When she is not working, she likes going shopping or seeing a movie with her friends. (She's a horror fan.)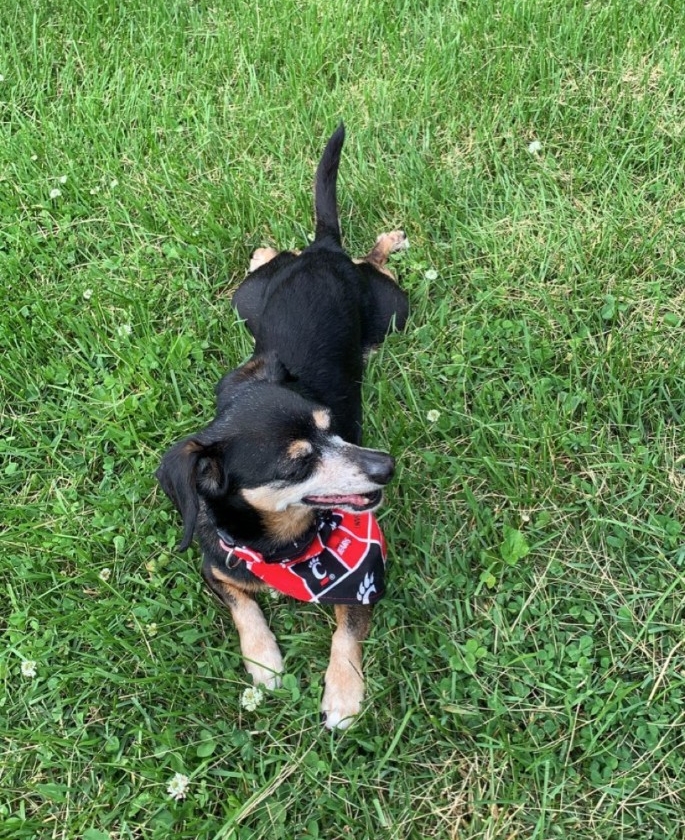 Bartholomew said she will miss her best friend, a dog named Abigayle that she got as a puppy at a pumpkin patch years ago. And like most college students, she is a little nervous about leaving home for the first time and meeting her dorm roommate.
"I've lived in the same house my entire life," she said. "I'm excited to room with someone else in my scholarship group. I'm a light sleeper, so it will take some adjustment."
At her high school, Bartholomew helped reinstate the Peer Leader Club, which organized and budgeted an overnight senior retreat. She also volunteered at a church camp, mentoring younger campers. A sports fan, Bartholomew served as scorekeeper for her sister Paige's volleyball team.
Paige Bartholomew will begin her first year at UC Blue Ash this fall as well.
The COVID-19 pandemic created unique challenges for her graduating high school class. 

"I didn't enjoy online school very much. I'm routine-oriented, so I like to have the same routine," she said.

For the past year, she has worked part time at a party store, while preparing for the transition to college.
"We're all very grateful," she said of the other Marian Spencer Scholars. "We know it's life-changing."
Featured image at top: UC first-year student Brooke Bartholomew poses with her family after being named a UC Marian Spencer Scholar. Photo/Joseph Fuqua II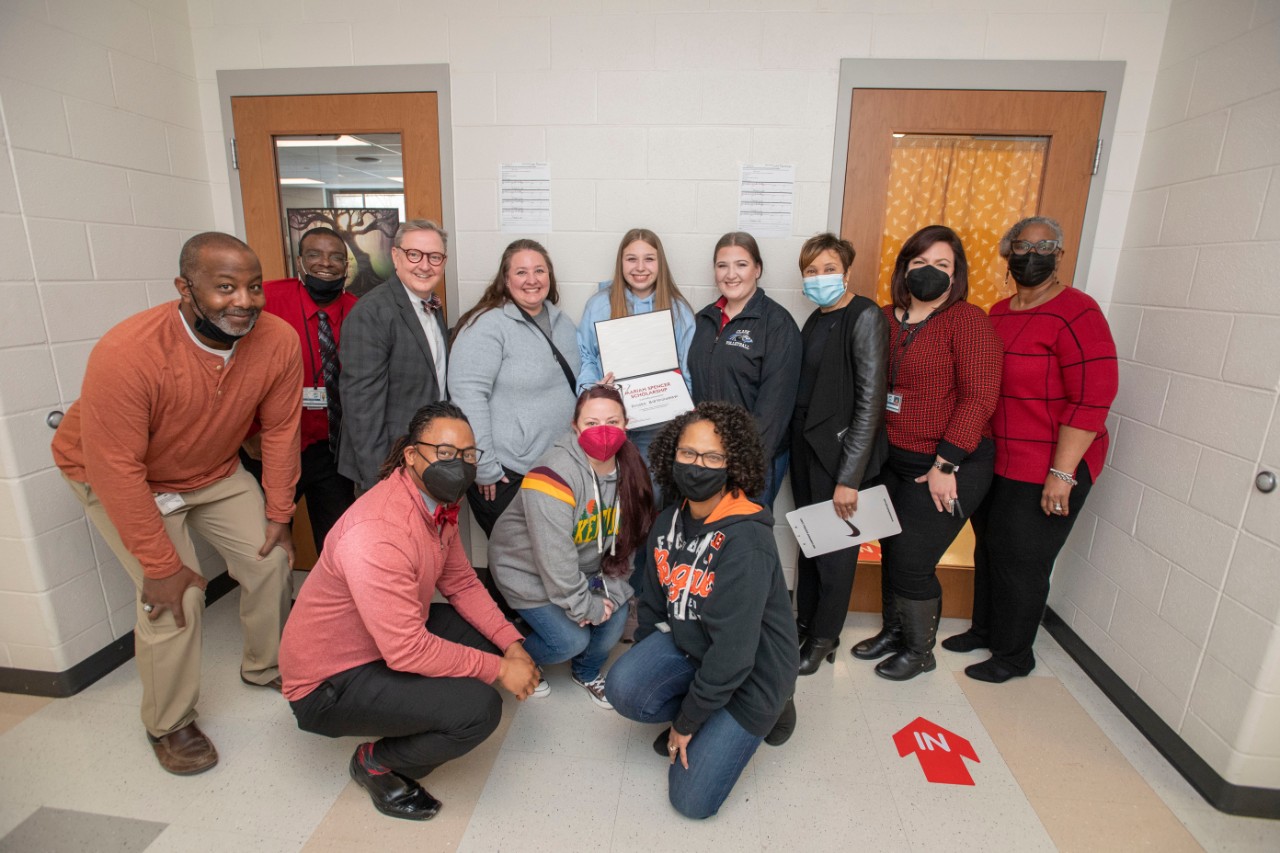 Become a Bearcat
Whether you're a first-generation student or from a family of Bearcats, UC is proud to support you at every step along your journey. We want to make sure you succeed — and feel right at home.
1
Mission not impossible
May 30, 2023
UC's School of Criminal Justice offers pathways to career placements with the U.S. Secret Service through connections and experience-based learning. Meet the students who found work experience through internships and alumni that hold career positions in the federal law enforcement agency.
2
UC co-op student delves into digital complexities of operations...
May 26, 2023
Raised in the Queen City, Joel Engelhardt began college out of state but returned in 2022 to study in the University of Cincinnati's Carl H. Lindner College of Business. At a Cincinnati Innovation District (CID) career fair, Engelhardt met Jesse Lawrence, director of partner success at the UC 1819 Innovation Hub. While serving as a co-op student this spring, Engelhardt had the chance to blend his skills in operations management, research and software development to create customized solutions for strategic partners.
Debug
Query for this