Consummate Bearcat living a compelling UC story
Ryan Rybolt's journey is a product of, and a testament to, the benefits of a full UC experience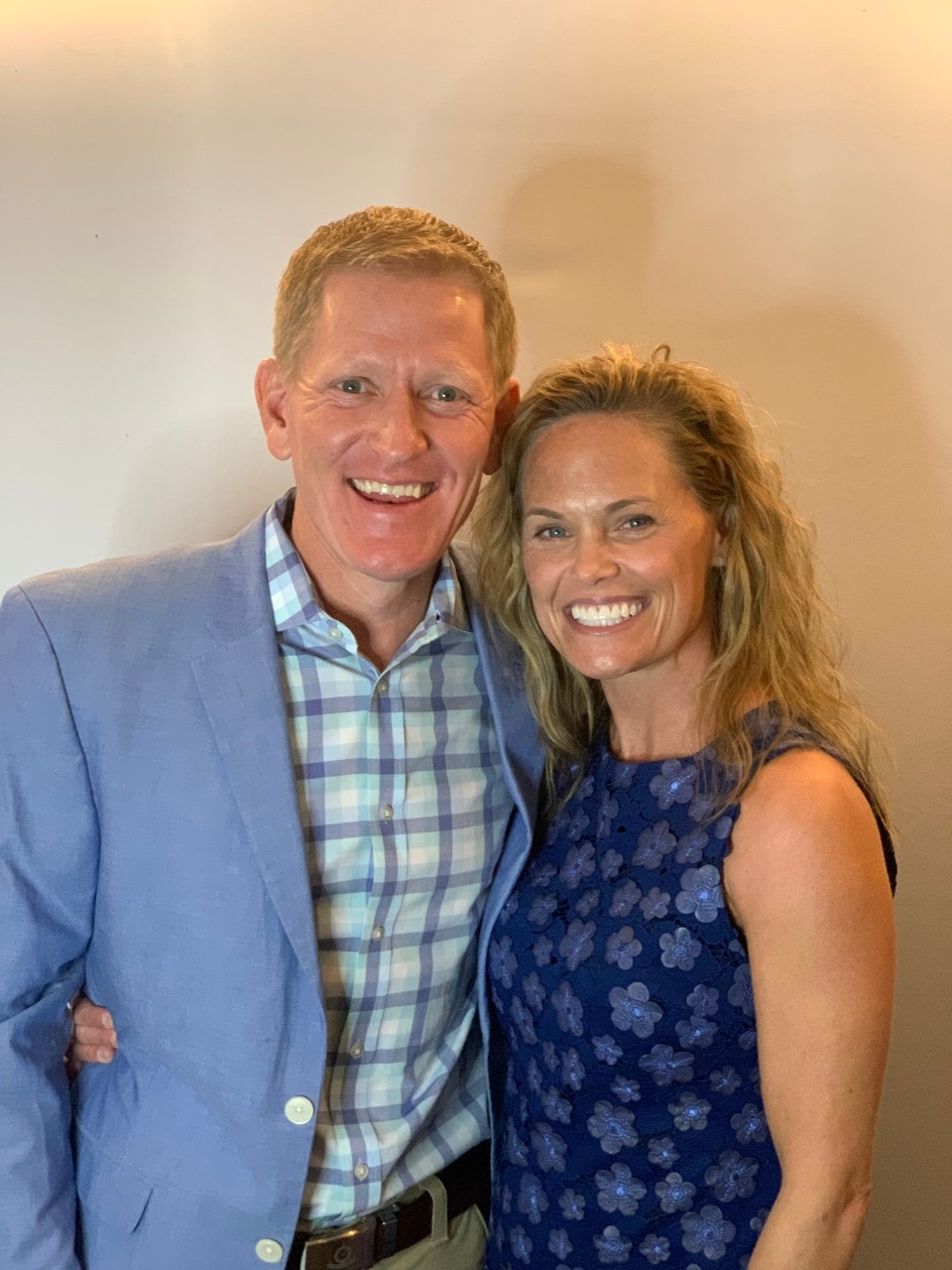 A C-Paw tattoo adorns his right ankle, a product of junior year enthusiasm for his school. His wife, a Miami University graduate, happily sports Bearcat apparel. And while he's a successful entrepreneur currently steering his second startup through the financial technology space, his mind is often immersed in the challenges around UC alumni engagement and philanthropy because elevating his alma mater is a permanent personal priority.
Ryan Rybolt's Bearcat bona fides have been beyond question since he matriculated down I-74 from Harrison, Ohio, in 1992 to embark on a UC career that prepared him to make an indelible impact on his industry, his community and his alma mater. His journey now finds him on the board of the UC Foundation helping to steer the university's advancement efforts, particularly as a member of the Alumni Association Committee, which continues his long involvement with the UC Alumni Association, and as chair of the Compensation Committee.
"I'm very driven by the Foundation's mission and its impact on countless future students who will benefit from what we're trying to do," says Ryan, CEAS '97. "So the driving factor for me is helping to create an environment where donors feel engaged and we can reach our full potential."
Rybolt's UC story began by embracing his own great potential while figuring out how to channel it. His high school counselors assessed his abilities and recommended an engineering track in college. Understandably, he didn't fully grasp what engineers actually did, but he knew it could be a rewarding career path and he liked what he learned about UC's co-op program. He enrolled and, importantly, his parents supported his decision to live on campus from the start, even as many of his local peers commuted.
"I was placed in Calhoun Hall, and that's where my passion for the university really started. I got involved in student organizations, joining Sig Ep [Sigma Phi Epsilon fraternity] and then IFC [the Interfraternity Council] and SAC [Student Alumni Council] later on. It opened up a whole new world that I had no idea existed."
And that new world was about to meet a bright, eager influencer with a knack for cutting through the clutter to connect people and solve problems.
"He always had good ideas and invested his time and energy in things that mattered," remembers UC's Chief Alumni Officer Jennifer Heisey, a fellow Class of '97 member who became one of Rybolt's good friends. "He got very involved. He was a practical, interactive, engaging kind of a person — an intelligent framework and a real-world kind of guy."
Career and character shaped early on
Rybolt's current role as a UC volunteer leader has its roots in his early student endeavors and his pre-existing ethos. His family had instilled a volunteering ethic, largely via weekend work through their church, Knights of Columbus, or for other causes that spoke to them.
"I was more of a follower in high school," Ryan says. "Leading organizations like SAC or IFC at UC — those kinds of opportunities never presented themselves in my upbringing in Harrison. But when I walked into the UC world, it was like the slate was wiped clean and I was given an opportunity to redefine myself and the direction I wanted to go, personally and professionally."
That would include creating robust organizations from the ground up, both in the service arena and the private sector. And to a degree, those seeds were planted in UC's co-op program, which is legendary for shaping lives and careers — although not always in the ways originally undertaken. He calls his co-op experience "incredible" — a pair of sessions at Hill-Rom in Batesville, Ind. and another at General Tool Co. in Cincinnati.
"I learned an immense amount about engineering, responsibility, what the job looks like post-graduation, and I was lucky enough to leave with offers from multiple companies," he says. "And what I also learned along the way was that a long-term engineering career wasn't for me, which is a positive by-product of co-op. You graduate with reduced debt and a couple years of relevant, job-ready skills and experience, and you learn early on what you do and don't want to do. Students who co-op generally gain this understanding a lot sooner than those who don't and then have to figure it out multiple years into their work lives."
Rybolt worked with Andersen Consulting (which soon became Accenture), where he traveled regularly doing consulting work, before being hired by Procter & Gamble as a business analyst with a technical/IT emphasis. After a few years, he was recruited to Fifth Third Bank and placed in their payments division. It was there that the various threads of his young career, from engineering and business planning to IT and finance, really coalesced.
"I believe my technical background, which I attribute to UC and my engineering degree, really provided me a leg up to understand how products are built and the inner workings of the payment industry," he says. "That ultimately led me to become an entrepreneur and bootstrap Infintech."
Infintech was the first of two startups that Rybolt would co-found in the financial technology space, providing electronic payment processing for small businesses. Infintech eventually went public in 2018, and the following year Ryan and an industry colleague launched Payload, of which Rybolt is CEO. He calls Payload "the Venmo for business-to-business and consumer-to-business payments," and it is fertile ground for his creative spirit and dogged determination.
Blending the entrepreneurial and volunteer spirits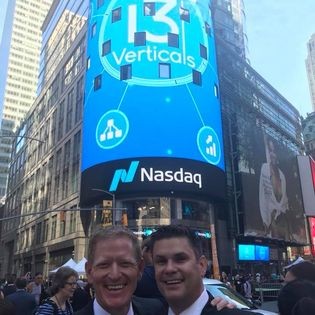 "UC has an enormous commitment to innovation, which Ryan embodies through the growth of his companies, the mergers and acquisitions, and everything he's gone through to get where he is
today," says Heisey. "It's complex work but somehow he slices through that and figures out how to get to the next place — and he brings others along with him."
Infintech and Payload aren't Rybolt's only startups. The connections he'd made at UC and in his early alumni years, combined with a desire to enrich his city and his penchant for creating impactful organizations, led him to co-found Give Back Cincinnati in 2000 when he was with P&G. He led the group for about five years before stepping aside so others could steward its good works. The nonprofit is still going strong, uniting young volunteers and developing leaders through unique community-engagement opportunities.
"You pick up something from every single experience you have, the managers you interact with, the do's and the don'ts," he says. "When I started Give Back Cincinnati, I didn't know the first thing about running a business — nonprofit or for-profit. So it propelled me into that 'young professional leadership role' in the community, which led to my joining the board of the Cincinnati USA Regional Chamber, where coincidentally I had interned in my early UC student days. I just leaned in on every single opportunity."
He felt like being in the vortex of so much activity as a young man was almost like earning an MBA on the fly. With Give Back Cincinnati, he says he learned how to assimilate and hone leadership skills he'd carry with him afterward, create an organizational culture that ignites the enthusiasm of its participants, and, in the process, recognize what more he might be capable of doing.
While his community-oriented and business-related works have delivered enormous impact and personal satisfaction, Rybolt's greatest lifelong passion, outside of his personal family, is surely his Bearcat family.
"Some alumni sort of drift away from the university as 'life happens,' but that wasn't the case with Ryan," Heisey says. "He never 'left' UC, nor his community. And no matter what he's been involved with, he has always looked for ways to build or strengthen partnerships between the community and UC and the Alumni Association."
Some alumni sort of drift away from the university as 'life happens,' but that wasn't the case with Ryan,
Jennifer Heisey Chief Alumni Officer
Right after he graduated in 1997, he and some friends became very involved as young alumni in UC Alumni Association activities. Eventually that led him to a seat on the UCAA board for eight years, during which he was a member of the task force that oversaw UCAA's integration with the UC Foundation to provide the university with a more efficient advancement organization.
Benefiting from a 'presidential perspective'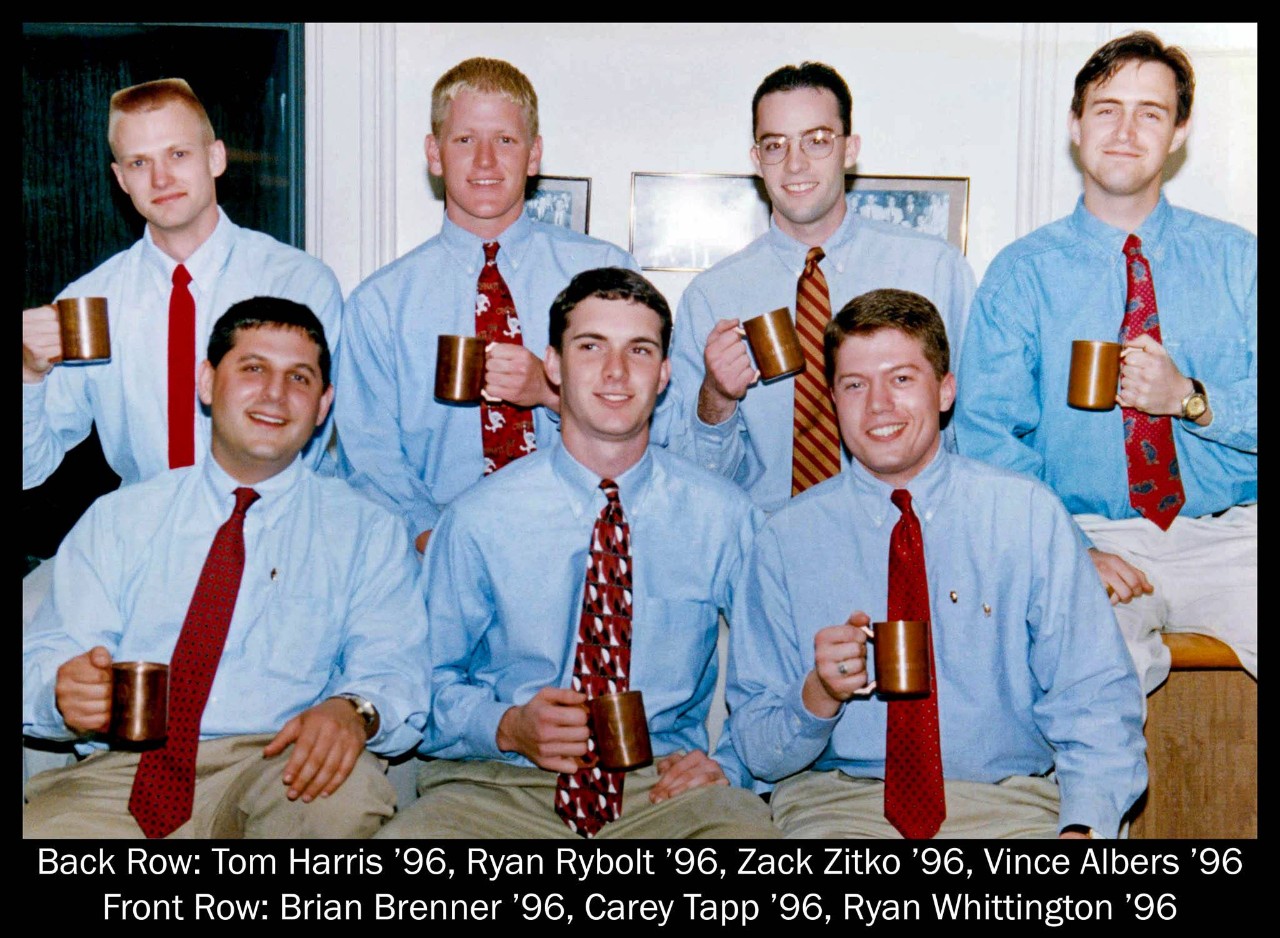 "Because of my UC experience, especially my involvement with SAC and Sigma Sigma, I gladly became a lifelong servant to the university in whatever capacity needed from me at any particular time," Ryan says.
While this fire was always burning in him, he points to a pair of "presidential boosts" along the way that helped elevate his desire and perspective. The first dates back to when he was an upperclassman working as a student volunteer at alumni activities hosted by then-UC President
Joe Steger. Ryan recalls events at the president's home in Clifton's Gaslight District as well as presidential balls held in those years.
"I remember being there and feeling like I was a part of something bigger as I interacted with people who were being celebrated for a lifetime of commitment to the university. I think that has fed my aspiration and drive to maybe emulate what they've done."
The second would occur some two decades later when Ryan, his wife Kara and their two daughters lived across the street from Santa Ono's family during Ono's term as UC's president. They became good friends, and the nature of their neighborly relationship enabled Ryan to know Ono, and thus appreciate the university overall, in a more holistic way than if they'd been merely acquaintances through their official UC roles.
"As a business owner at the time, I saw someone with a similar passion for how to lead — someone others related to, who wasn't above any task, who was authentic. That unique opportunity sort of rejuvenated my passion for the university. And I think it also helped having that relationship just as the Alumni Association was going through the merger with the Foundation and I was on that task force to help map out UCAA's future."
Embedded in Rybolt's basic nature and rich UC experience, that passion now fortifies his volunteer efforts in various ways — some clearly evident and others more behind-the-scenes. He is renowned for how he listens, applies lessons learned in other areas and aspects of his career, elevates the conversation, and gladly accepts responsibility to lead however he's needed.
"Ryan challenges the group in the right way: Let's work smart and have aspirant but realistic expectations, all rooted in smart, practical business assessment," Heisey says. "He gets tapped, almost under the radar, for lots of different opportunities because he just adds value. He's the kind of guy you want on your side as the group strives to do what's best for the organization."
As Rybolt sees it, he's simply recycling the great good fortune he feels from being a Bearcat in the first place.
"You know, lots of people ask me about the tattoo," he says, "and it affords me the chance to share how UC changed my life for the best. I'm blessed to be in this position, and I plan to continue giving back in gratitude for what UC has given me."
This story is part of a series of profiles of members of the University of Cincinnati Foundation's Alumni Association Committee, composed of volunteers who help guide the UC Alumni Association's efforts within the framework of the Foundation's larger advancement mission on behalf of the UC community.
1
College Matters. Alma Matters: UC grad and UC faculty featured...
September 29, 2023
College Matters. Alma Matters. podcast features molecular geneticist Dr. Anil Menon, associate dean of undergraduate education and director of the undergraduate program in biomedical sciences in the UC College of Medicine and Pateek Raj, graduate of SPIA.
2
Everything you need to know about UC alum Travis Kelce
September 29, 2023
Cincinnati went wild for Taylor Swift when she brought her Eras Tour to the Queen City this summer. Now her ties to Cincinnati grow as she's been linked to University of Cincinnati alum and NFL star Travis Kelce. Swifties everywhere are asking: Who is Travis Kelce? Here's everything you need to know about Taylor's latest rumored romance.
3
Lindner First-Year Experience spotlights project-based learning
September 28, 2023
The Carl H. Lindner College of Business' First-Year Experience (FYE), which prepares students to become business problem solvers from day one, has been revamped to center on project strategy. This concentration challenges students to perform a strategic analysis of a business' operations.
Debug
Query for this