UC researcher says psychedelics show promise for treating PTSD, anxiety, but risks remain
Psychedelics such as LSD, psilocybin found in magic mushrooms and MDMA are gaining increasing attention in scientific and medical circles because of the potential they hold for treating anxiety disorders and emotional trauma.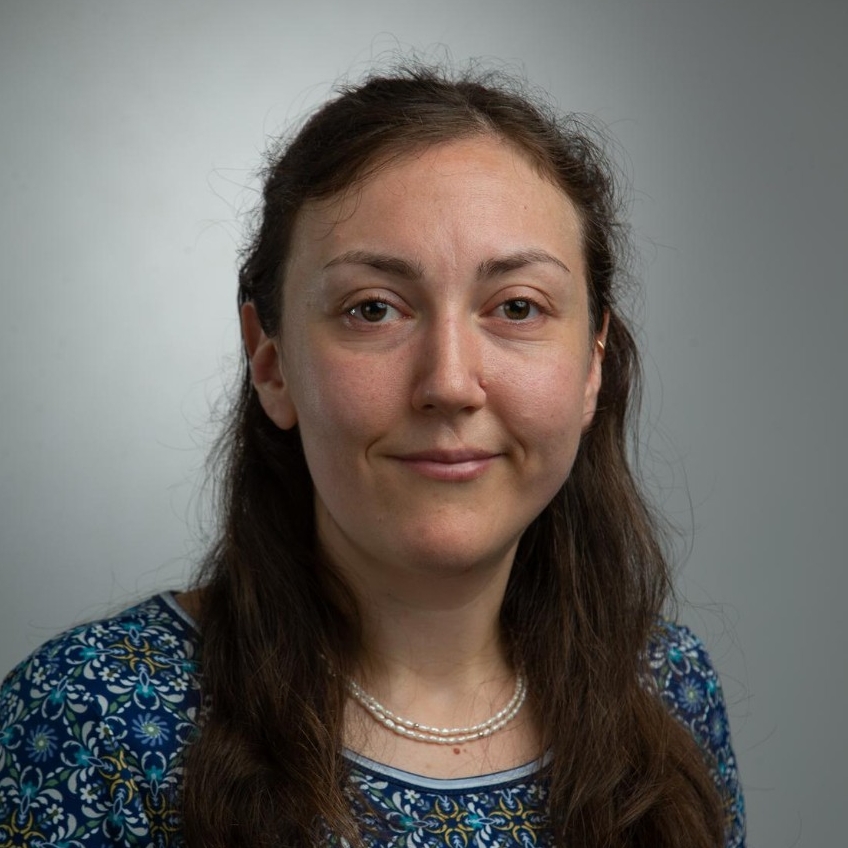 University of Cincinnati researcher Neşe Devenot has spent her career studying the science, history and culture of psychedelics, including the benefits and potential harms of their uses as medicine.
Devenot was a postdoctoral scholar in bioethics at the Case Western Reserve University School of Medicine. She founded the Psychedemia Interdisciplinary Psychedelics Conference. Today, she is a postdoctoral researcher in UC's Institute for Research in Sensing. Institute Director Nathan Morehouse calls Devenot "a leading voice on the ethics of psychedelic therapies."
"The past five years have seen what people are describing as the Psychedelic Renaissance, with renewed public and medical interest in the use of natural and synthetic psychedelics for everything from smoking cessation to end-of-life care," Morehouse said.
"Neşe's background in literary accounts of altered perceptual states give her a broad view of this subject, and I find her perspectives on the field to be compelling."
Devenot contributed to a New York University study on anxiety treatments for cancer patients that was featured in a bestselling 2018 book by author Michael Pollan. A documentary series based on his book, titled "How to Change Your Mind," premiered on Netflix in July.
Her research also critiques the hype that surrounds psychedelics, which has fueled a gold rush as companies seek to capitalize on psychedelic medicine. While acknowledging the positive potentials, she advocates for more rigorous science and for empowering the Indigenous and countercultural communities who have cultivated methods for working with psychedelics.
Devenot talked about why psychedelics are undergoing a research renaissance. 
Psychedelics are a class of psychoactive substances. They're different from stimulants, which amp up the body's systems, or depressants, which tamp them down. They fundamentally shift the way that you process information.
How did you come to study them?
I became interested in psychedelics as a freshman in college when someone handed me LSD. I had no idea what I was getting into, but I had an experience that changed my life.
I'm neurodivergent. I had really debilitating social anxiety and obsessive-compulsive disorder growing up. I went from having panic attacks just going to the cafeteria in high school to going to conferences around the world to give talks to hundreds of people, which speaks to the power these substances can have.
Ever since I was little, I was plagued with a fear of death. I remember lying in bed night after night imagining myself not existing and not being able to process it. It was an obsessive loop for me. But during an early LSD experience, I watched snowflakes gently fall from the sky and melt on the ground and I had this profound sense that everything changes into other things, but everything is continuous and connected and goes on. After that, I stopped having those intrusive thoughts.
At the time, you got into trouble at school?
It wasn't a good idea to take an illegal substance in a dormitory. At the time, many schools had a zero-tolerance policy with illegal drugs, but I was lucky that my college was willing to work with me. I was 18 and hadn't thought through the repercussions of what I was doing.
Why are researchers interested in psychedelics?
Psychedelics are getting more attention from researchers right now because preliminary clinical trials have shown encouraging efficacy in treatments for conditions that are usually very hard to treat: addictions, post-traumatic stress disorder and major depression, where existing treatments are not especially effective. That said, some of the early trials have been impacted by methodological issues and reports of harm by clinical trial participants, so these issues will need to be addressed before we can make any definitive claims about efficacy.
How do psychedelics work?
The conventional narrative is it can be hard to process a traumatic event. Any time you get close to the source of the trauma and return to it in your mind, you elicit a physiological fight or flight response that makes it hard to process your emotions. MDMA lets you stop that response so you can approach the source of the trauma in a more open way.
I've worked with researchers at New York University looking at psilocybin for anxiety in cancer patients, and with researchers at Johns Hopkins University looking at psilocybin in smoking cessation. My research analyzes how participants describe their experiences so we can learn how people make meaning out of their experiences. I also work with an interdisciplinary group of academics, clinical trial participants and journalists on the ethical side of psychedelic medicine to examine shortcomings in past studies and propose pathways for more ethical and rigorous research.
Microdosing is taking a sub-perceptual dose of a psychedelic substance. There's a lot of indication that microdosing is closely tied to a placebo effect — the idea that expectations influence perceived effects. People are looking into microdosing for uses ranging from stabilizing mood to enhancing creativity to increasing general productivity, but so far there hasn't been compelling evidence to support those claims.
How might psychedelics like MDMA be used in therapy?
Often, when you get close to the source of a trauma in your mind, that can trigger a physiological fight-or-flight response that makes it difficult to process your emotions. MDMA has been described as dampening that response so that you can approach the source of the trauma and work to process what happened to you. It's still early days for the science. It's not a magic bullet the way some media representations have presented it.
Since healing and wellbeing require supportive relationships and material security, no pharmaceutical solution will solve mental health problems without broader societal reforms. Overall, researchers have suggested that psychedelics might help individuals break down entrenched cognitive habits, which can support people to build healthier and more supportive habits.
How might psychedelics help other people?
One thing I find the most promising is that psychedelic experiences change the way you see yourself and how you see the world. Psychedelics have the potential to increase intellectual humility — to support people in realizing that some of their assumptions might not be as true as they thought they were. Under supportive conditions, psychedelics can help people open up a space of possibility where they can develop new ideas about the world and about what society could be. That ability to look differently at the world can be really important, especially at a time when many of the old ways of doing things are not working for us as a society.
Where is the research heading?
Recently, I've been working on a qualitative study of the first Johns Hopkins trial on psilocybin for smoking cessation, analyzing participant reports of their experiences. The follow-up study to that trial recently received the first federal grant in 50 years for psychedelic treatment. They're working on a continuation of their smoking-cessation research in a double-blind trial with more participants. There are signals that federal funding is opening up to psychedelic research, and psychedelic research centers are launching at universities across the country. A lot of people are excited about this topic right now.
The data is still out. I'm excited about the possibilities, but a lot can go wrong if patients are not supported in an evidence-based way. With the approaching legalization of psilocybin in places like Oregon, we may see increasing numbers of unlicensed facilitators working with vulnerable populations who might not have the appropriate training for maintaining appropriate therapeutic boundaries. Psychedelics are not a magical cure-all, and psychedelic experiences can go badly if you're in an unsafe place or with unsafe people. I take a middle stance. I think there's a lot of potential for psychedelics to make a big impact on society, but only in the context of broader societal reforms and rigorous, ethical, and inclusive science.
Ironically, your alma mater invited you back for a writing fellowship to explore psychedelics?
I was invited back as part of the inaugural Zora Neale Hurston Writing Fellowship to work on my book project about psychedelics, where I'm writing about the literary history of psychedelic science. It was significant to me to be invited back in a celebratory way, 16 years after I was asked to write my first psychedelic research paper as an undergraduate there. At the time, what stood out to me was that the most important experience of my life was an experience I wasn't supposed to have. I think the invitation signals a changing cultural climate around psychedelics.
Digital design/Kerry Overstake
Graphic design/Margaret Weiner
Photography + videography/Andrew Higley
UC Marketing + Brand
Next Lives Here
The University of Cincinnati is classified as a Research 1 institution by the Carnegie Commission and is ranked in the National Science Foundation's Top-35 public research universities. UC's graduate students and faculty investigate problems and innovate solutions with real-world impact. Next Lives Here.