Cushion, Farrell and Giffin named 2022 Daniel Drake Medalists
Trio to receive College of Medicine's highest honor
Three faculty members of the University of Cincinnati College of Medicine, Melanie T. Cushion, PhD, senior associate dean for research, Michael K. Farrell, MD, professor in the Department of Pediatrics, and Bruce F. Giffin, PhD, associate dean for medical education, have been named 2022 recipients of Daniel Drake Medals.
"Drs Cushion, Farrell and Giffin have made impressive contributions to medical research, education and patient care during their extraordinary careers. They have had a tremendous impact on our college and the health of our community, greatly expanded scientific knowledge and have been for decades wonderful mentors and role models for multiple generations of medical and graduate students and young physicians," says Andrew T. Filak Jr., MD, senior vice president for health affairs and Christian R. Holmes Professor and Dean and a 2018 recipient of the Drake Medal.
The Drake Medal is given annually to living faculty or alumni for their outstanding and unique contributions to medical education, scholarship and research. The award was established in 1985 to honor the 200th birthday of Daniel Drake, MD, the founder of the Medical College of Ohio, the forerunner of the College of Medicine, and one of the most influential physicians, educators and scientists of 19th century America. Since then, with this year's medalists, 94 people have been honored with Drake Medals.
The 2022 medalists will be honored by the College of Medicine at a dinner event on Oct. 21.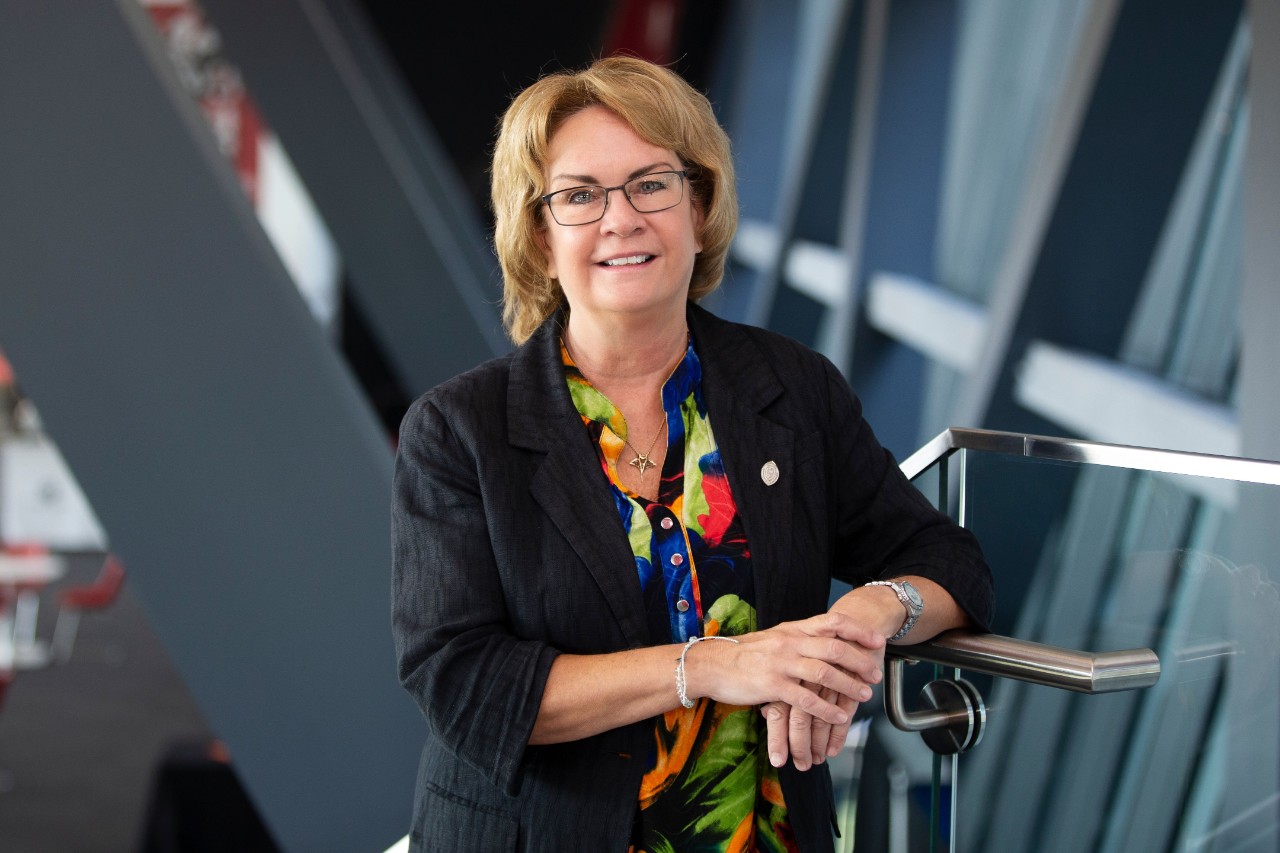 Melanie T. Cushion, PhD, also is a professor in the Department of Internal Medicine, Division of Infectious Diseases, and one of 50 Veterans Affairs (VA) senior research career scientists in the country. She is an internationally recognized expert in the field of fungi, having researched fungal pathogens for more than 30 years.
Early in her career she began working with organisms referred to as Pneumocystis, the leading killer of patients with advanced HIV infection in the early years of the AIDS epidemic. At that time, these microbes were thought to be protozoans, but her work with others in the college led to the discovery that they were actually fungal pathogens. She later initiated the Pneumocystis Genome Project, which helped to understand the metabolism and genetics of the fungus, and her laboratory was the first to report Pneumocystis carinii possesses a linear mitochondrial genome.
Further work in her lab also showed that Pneumocystis were highly efficient in transmission of infection. Recent research by Cushion led to the identification of Pneumocystis sexual reproduction as a new drug target. Inhibition of this mode of reproduction by the anti-fungal echinocandins resulted in prevention and eradication of Pneumocystis pneumonia, an entirely new paradigm.
Cushion's research program has been funded since 1987 through more than $30 million in grants from the VA, National Institutes of Health and National Science Foundation. She is a member of the Joint Program Committee-2 (JPC-2), the advisory body to the JPC-2 Chair for the Defense Health Program Military Infectious Diseases Research Program, and is a fellow of the American Academy of Microbiology and of the Hedwig van Ameringen Executive Leadership in Academic Medicine® (ELAM) Program.
As senior associate dean since 2013, Cushion has established several internal grant programs, grant pre-review workshops and training sessions, symposia and recognition awards for College of Medicine research faculty and staff. She has mentored and trained numerous graduate students, junior faculty, postdoctoral and infectious diseases fellows. In 2017, she was honored with the Antimicrobial Research Award from the American Society for Microbiology.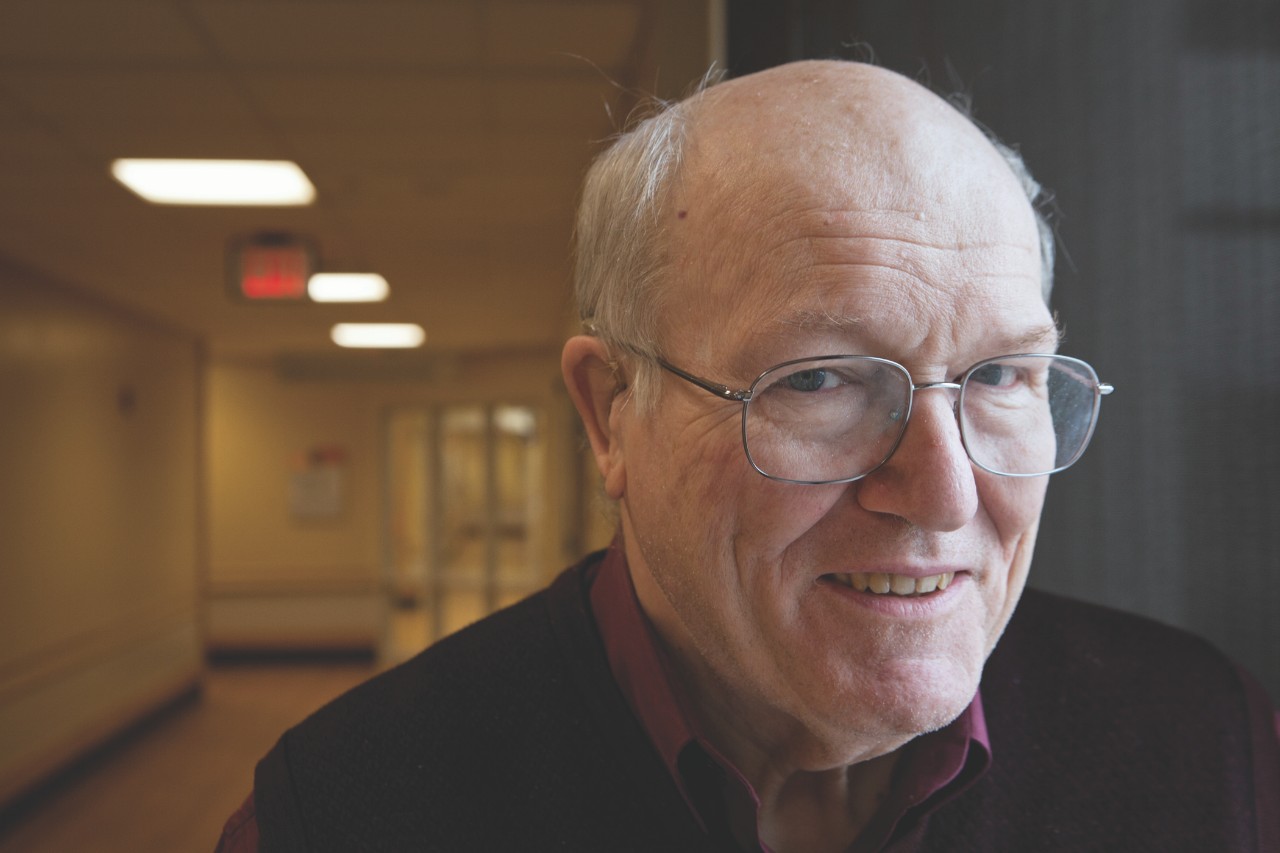 Michael K. Farrell, MD, received his medical degree from Jefferson Medical College in Philadelphia. He came to Cincinnati Children's as a resident in 1974 and then completed fellowships in ambulatory and emergency pediatrics and pediatric gastroenterology and nutrition.
Farrell joined the College of Medicine faculty in 1979 and has held numerous leadership positions at Cincinnati Children's, including Pediatric Residency Program director (1979 to 2001), medical director of home health care (1988 to 2017), chief of staff (1993 to 2015) and associate chair of clinical affairs for the Department of Pediatrics (1993 to 2015). He has specialized in treating gastrointestinal and nutritional diseases of children with special needs.
His research has focused on parenteral and enteral nutrition and he was among the first to study the relationship between infantile apnea and gastroesophageal reflux. He also helped define the hepatobiliary complications associated with parenteral nutrition and participated in important studies defining vitamin D, calcium and phosphorus requirements in infant parenteral nutrition solutions.
Farrell, a highly admired and inspirational mentor and teacher, has impacted hundreds of young physicians in training. He developed many combined residency programs at Cincinnati Children's and the College of Medicine, including medicine and pediatrics, pediatrics and physical medicine and rehabilitation, pediatrics and genetics, and a triple-board-certified program in pediatrics, psychiatry and child psychiatry.
Farrell has impacted medical education nationwide through his leadership roles in several national organizations. More than 30 years ago, Farrell and colleagues engaged Cincinnati pediatricians as teachers and developed office-based rotations in the community for additional learning opportunities for young physicians in training. Farrell's lengthy career and interest in medical history led him to serve as chair of the History Committee of Cincinnati Children's and also as a member of the UC Winkler Center for the History of the Health Professions Advisory Board.
Bruce F. Giffin, PhD, also a professor and vice chair in the Department of Medical Education, has been a College of Medicine faculty member since 1994. After beginning his career as a college music instructor and high school chemistry and music teacher, Giffin became a student at the College of Medicine receiving his doctorate in neuroanatomy and cell biology in 1985. He then served on the faculty of the University of Dayton for five years before returning to the College of Medicine as a perinatal biology fellow and postdoctoral assistant.
Giffin joined the college faculty in 1994 and has taught gross anatomy to medical students in addition to numerous other courses. A beloved and appreciated teacher, he continues to direct several courses in the medical school curriculum and has received, to date, nearly 40 teaching awards from medical students.
In 2012, Giffin received the prestigious Robert J. Glaser Distinguished Teaching Award from the Association of American Medical Colleges, a national award honoring the best medical school teachers in North America. He also received the 2005 A.B. Dolly Cohen Award for Excellence in Teaching from the University of Cincinnati. Since 2014, Giffin has served as associate dean for medical education. He has taught more than 4,000 medical students during his career and has been an influential force in the evolution of the medical school curriculum, both as an educational leader and from the many innovations he has brought to his courses.
Giffin also has taught numerous unique courses in the college, including The Neuroscience of Creativity, The Neuroscience of Music, Art and Medicine, and has been a cooking instructor for the college's Clinical Nutrition elective. Giffin's musical skills also have supported his work since 2003 as director of the College of Medicine's Men's and Women's Choruses.
Featured photo at top of Daniel Drake Medal. Photo/University of Cincinnati.
1
UC study examines role of metabolites in disease treatment
June 8, 2023
Each year, about 200,000 people in the United States are diagnosed with a bulge in the lower part of the aorta, the main artery in the body, called an abdominal aortic aneurysm (AAA). New research from the University of Cincinnati examines the role a particular metabolite plays in the development of AAA and could lead to the first treatment of the condition.
Debug
Query for this