Future environmental engineer takes helm of UC student government
Student transit, diversity, reproductive rights and aiding student groups are priorities
Isaac Smitherman is really comfortable in his own skin.
The University of Cincinnati student body president will toss out a few fun facts about himself before jumping into meatier topics affecting the students he serves.
He's a fifth-year student majoring in environmental engineering who loved performing musical theater and singing as part of the chorus while a student at Walnut Hills High School, a Cincinnati Public School.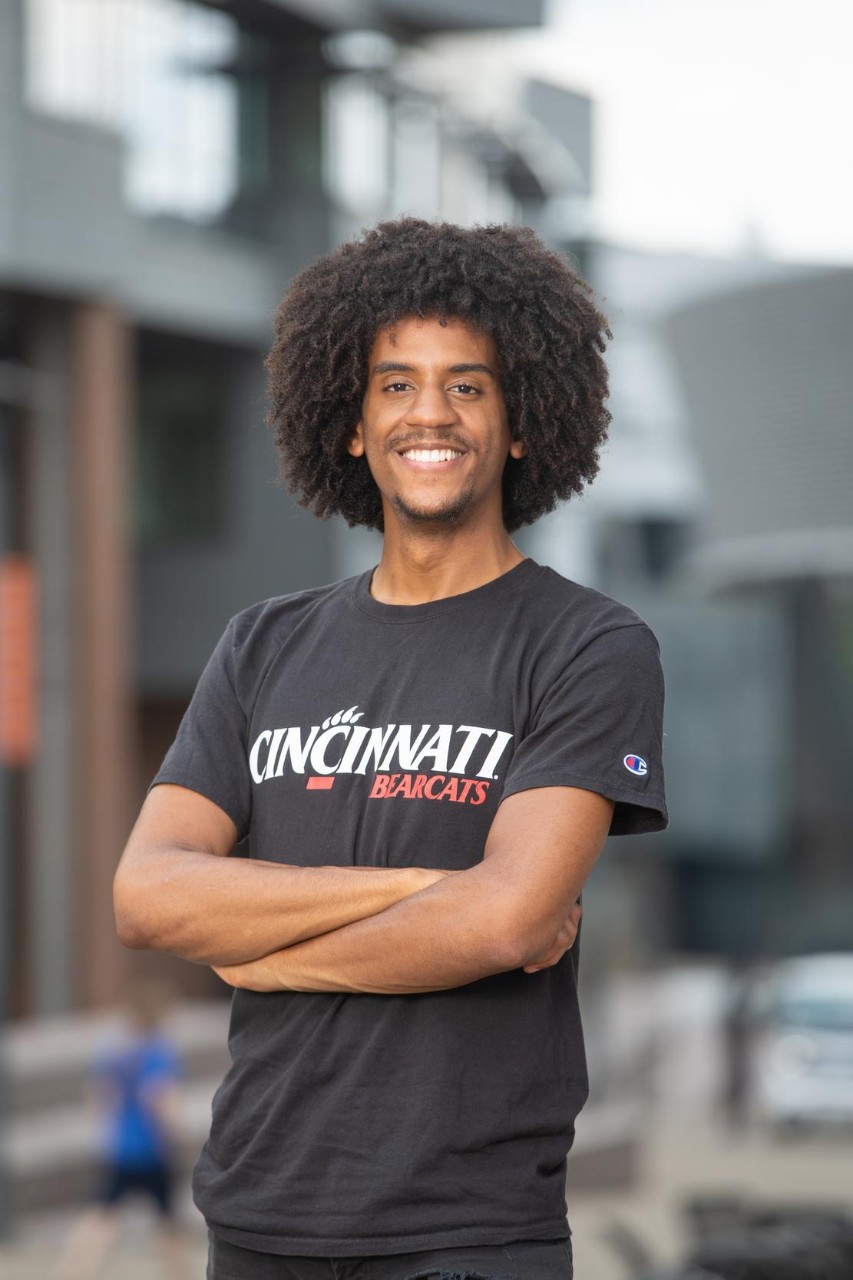 Those interests netted him one of those memorable "America's Got Talent" moments but the audience was a smaller stage of Cincinnati well-wishers and Smitherman got a chance to sing opera with the Cincinnati Symphony Orchestra. 
"It's one of those high school experiences that was super cool," says Smitherman.
Smitherman, a Black openly gay student and possibly the first to lead the UC student body, is also a vegan and a proponent of sustainable practices that support human, ecological and economic health and well-being. "It fits well with environmental engineering and is a nice tie with what I am learning and my way of living," he explains.
"The plan is to live longer and be healthier, but I don't even feel like I have the greatest diet," Smitherman says. "But just because I am a vegan it kind of forces me to think about what food I am eating and what I'm putting into my body. It forces a little more conscious decision-making since you can't just walk into any place when deciding upon a meal."
Smitherman is finishing up his fifth co-op at UC and it looks a lot like his day job. He's participating in the university's leadership co-op program, which allows him and his running mate, student body vice president Yulia Martinez, to receive co-op credit this summer for the host of issues they are tackling.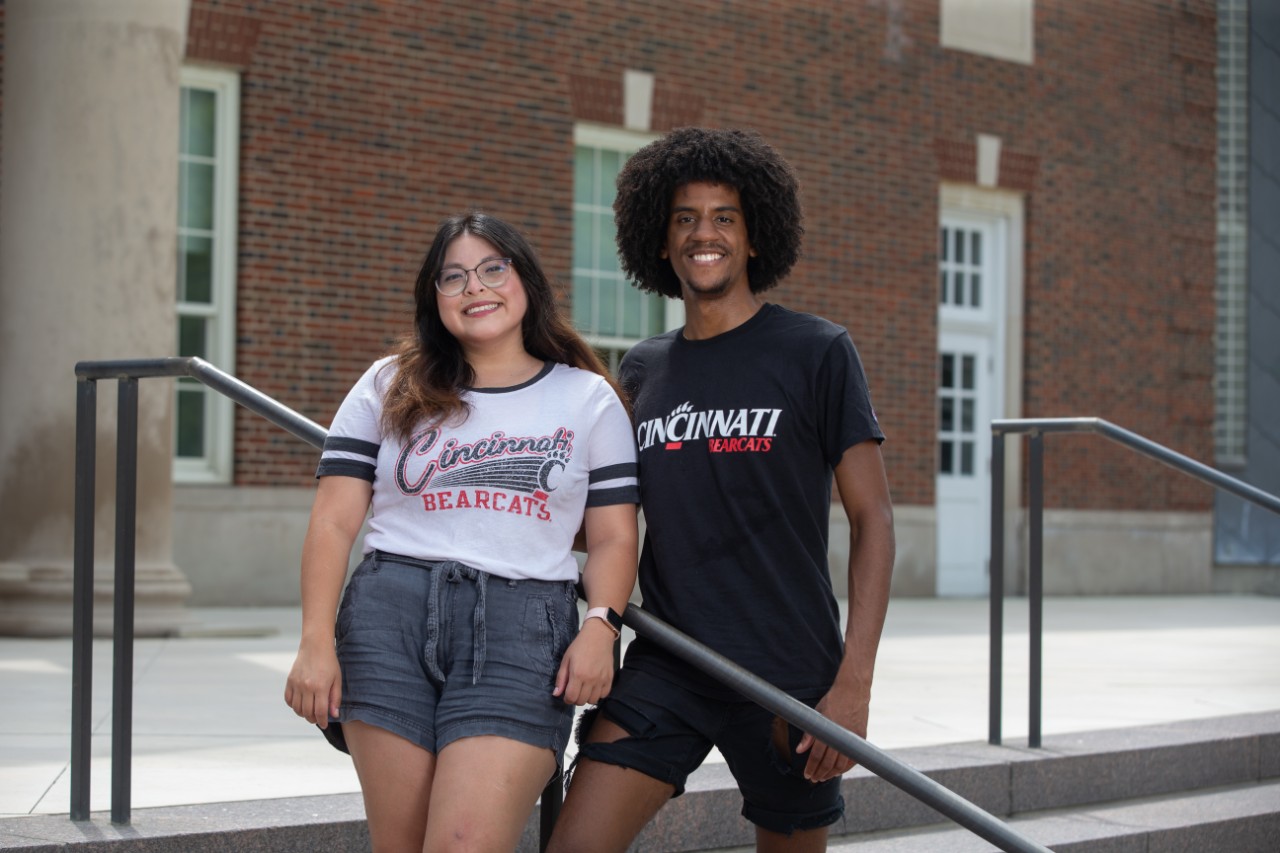 The two and their team of student leaders are busy trying to make progress on campaign pledges such as increasing student use of public transportation by working with Cincinnati's Metro bus service and making headway in advancing diversity, equity and inclusion on the UC campus.
"Right now we are collaborating with Metro and trying to look at access and what that means for our students," says Smitherman. "How can we use public transportation as a way to connect students to the community, so we really feel like we are the University of Cincinnati and not the university in Cincinnati."
Smitherman anticipates that Metro will soon announce a promotion to give UC students, staff and faculty free rides starting the first week of school. More details on that initiative are forthcoming, he notes.
Martinez, a fifth-year student studying computer science, says UC student government wants to work more closely with student centers.
"I think a large focus of our platform is to veer away from event planning and programming and steer toward resource building and supporting the student centers we have on campus," says Martinez. "We want to make more resources available to students like creating a whole new position within the international student office, or creating a diversity, inclusion and equity townhall with the centers, all of which is incredibly focused on the student body and what we can do for them."
Smitherman says student leaders were pleased with the UC Board of Trustees June 28 decision to rename all campus spaces connected to university founder Charles McMicken. McMicken's will neither requested nor required that his name be formally associated with the university in any way.
 A 2019 Working Group at the university recommended the change based on McMicken's segregationist views in his will and his slave-holding history, which "have long thought to be the genesis of the very difficult times that African American students have experienced at UC and symbolic of them."
"We are excited to see the announcement," says Smitherman. "We have had a few really good conversations with the board of trustees in the area of diversity, equity and inclusion and we are just happy to see that they were responsive. They heard us out."
Specifically, for the time being, McMicken Hall will become Arts & Sciences Hall; McMicken Commons will become Bearcats Commons; McMicken Circle will become University Circle; and Mick & Mack's Contemporary Café will become Bearcats Café.
"A lot of things are going on and I feel like the university is doing a good job of trying to handle them, so we are now pulling more people into this conversation on diversity, equity and inclusion," says Smitherman. "Let's hear more specifics of what the students want to see. How can students be supported?"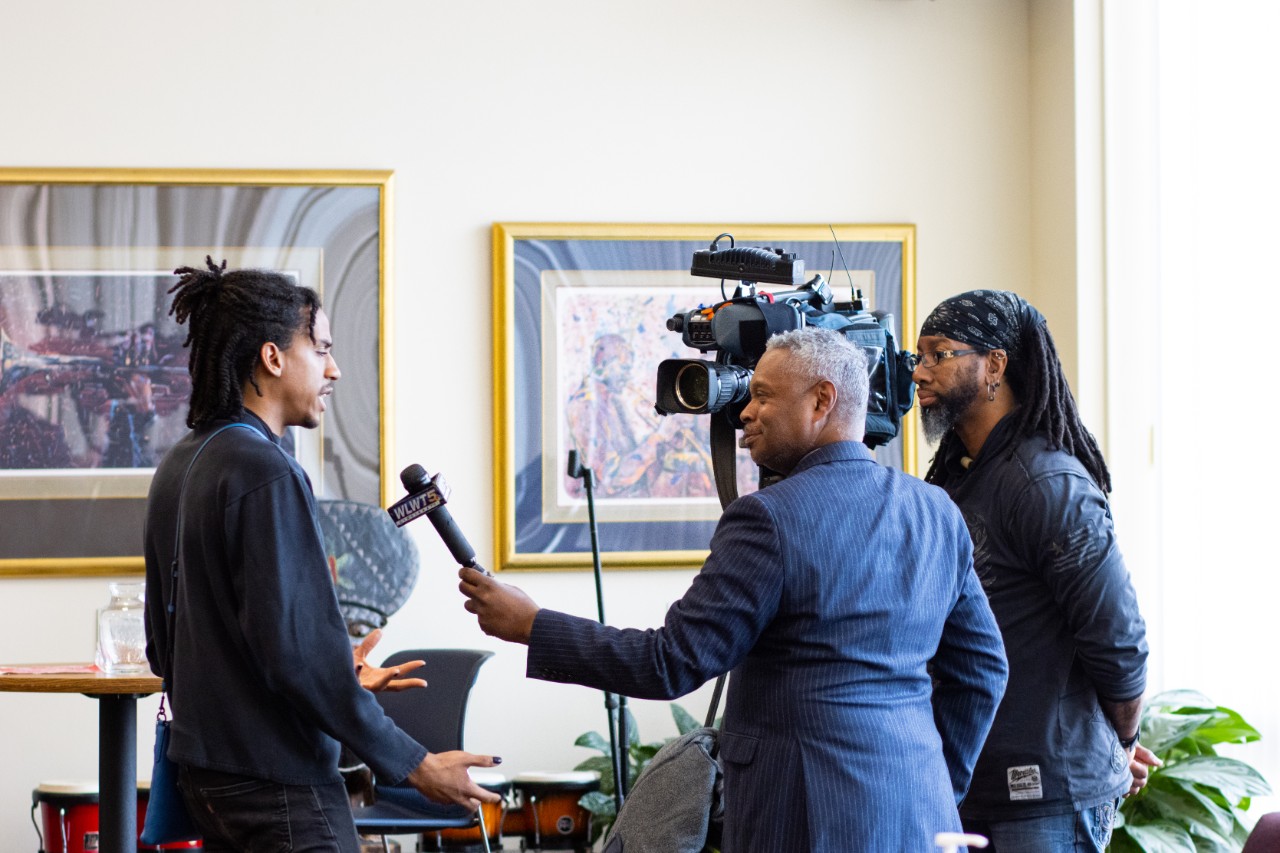 Go explore Cincinnati, go support our local businesses.
Isaac Smitherman
Smitherman says another issue that emerged during the summer was a push to ensure that students have access to whatever legal resources are available to receive reproductive health care that they can access in light of a recent U.S. Supreme Court ruling overturning Roe v. Wade, which federally protected abortion rights.

"These are issues that a lot of student government leaders are pretty heavily invested in right now," says Smitherman. 
Student government is also looking to reconnect with student organizations; some went underwater during COVID-19 and are still trying to revive their activities. "We want to let them know that student government is a resource, but we also want to try and revive some of that campus spirit and activity and get students invested in what's happening on campus."
Smitherman said UC's traditional Welcome Week will be a great way for student leaders to connect with incoming students. He is part of the tour guide program that's been assisting new students to the UC campus. 
"If we can work with Metro, maybe we can have a Cincinnati tour for students and our plan is to be able to ride the bus for free and have some locations identified for them to know more about the community. 'Go explore Cincinnati, go support our local businesses' is the message," says Smitherman.
Featured image at top:Isaac Smitherman on the steps of TUC. Photo/Andrew Higley/UC Marketing + Brand
Become a Bearcat
Whether you're a first-generation student or from a family of Bearcats, UC is proud to support you at every step along your journey. We want to make sure you succeed — and feel right at home.