Sports Illustrated: UC engineering grad Alec Pierce journeys to NFL
Article explores player's choice to prioritize football and academics at UC
Sports Illustrated featured University of Cincinnati alumnus and Indianapolis Colts player Alec Pierce. While at UC, Pierce was a standout wide receiver for Bearcats Football. He graduated in December 2021 with a mechanical engineering degree.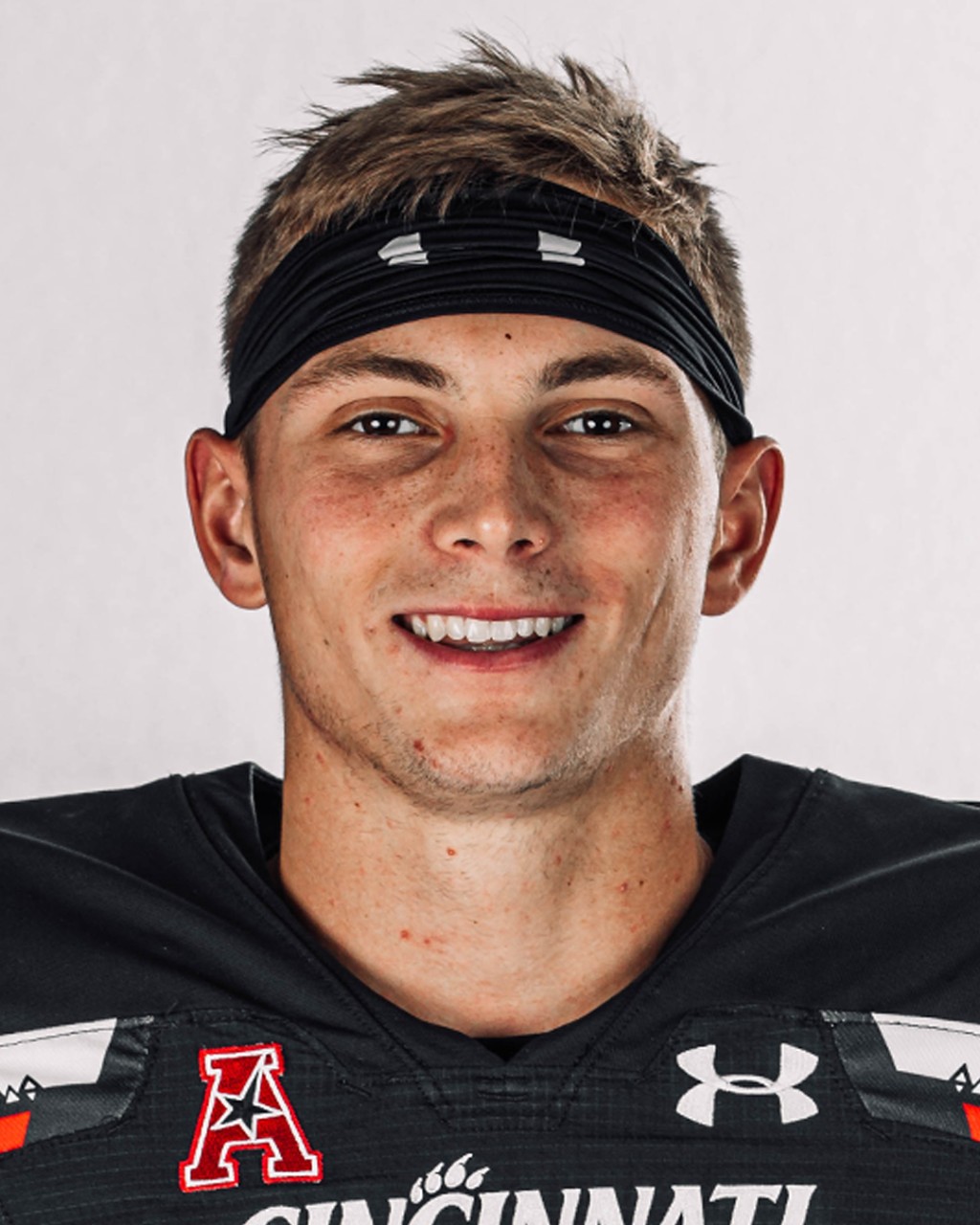 Sports Illustrated wrote about Pierce's trajectory from multi-sport high school athlete in Glen Ellyn, Illinois, to UC and now the NFL, and touted his "determined work ethic, incredible athleticism and rare intelligence."
"Those three qualities make for a dangerous combination and one the Colts hope will terrorize the rest of the NFL for a long time," the magazine said.

As a high school senior, Pierce had nearly 20 offers to choose from, including Wisconsin, Illinois, Minnesota, and Missouri. One of the main draws to Cincinnati was its mechanical engineering program. Pierce finished the five-year program in three and a half years, all the while working on his game and excelling on the football field, Sports Illustrated reported. 

"UC offered me late in the recruiting process," Pierce said in a UC News story last fall. "I didn't know much about it until I came on an official visit. It was a good atmosphere, the guys on the team are great and engineering is a great program, so UC had everything I was looking for."
Math and science always came easily to Pierce and in high school he discovered a passion for physics. He was set on studying mechanical engineering in college, so UC's highly regarded College of Engineering and Applied Science and top five-ranked co-op program hit the mark. 
"I've learned time management and being able to prioritize things in your life," Pierce told UC News. "Sometimes you have to stay in and do school work and get the important things done. Sometimes you have to get up early when you don't want to, but I've learned that by getting up early you can get things done when you are fresh and focused."
Pierce was a second-round NFL draft pick by the Indianapolis Colts. 
Read the full Sports Illustrated article.
Read the UC News article about Alec Pierce's experience at UC.
Featured image at top: Before joining the NFL, Alec Pierce played football for the UC Bearcats and earned his mechanical engineering degree in 2021. Photos/UC Athletic Communications.
1
Engineering students showcase capstone projects at CEAS Expo
May 6, 2022
Graduating engineering undergraduates from the University of Cincinnati's College of Engineering and Applied Science gathered for the inaugural CEAS Expo in April to showcase their senior capstone projects to more than 500 attendees, including faculty, staff, alumni and industry representatives. The event, organized by the college and CEAS Tribunal student government, was held in downtown Cincinnati at the Duke Energy Convention Center.
Debug
Query for this