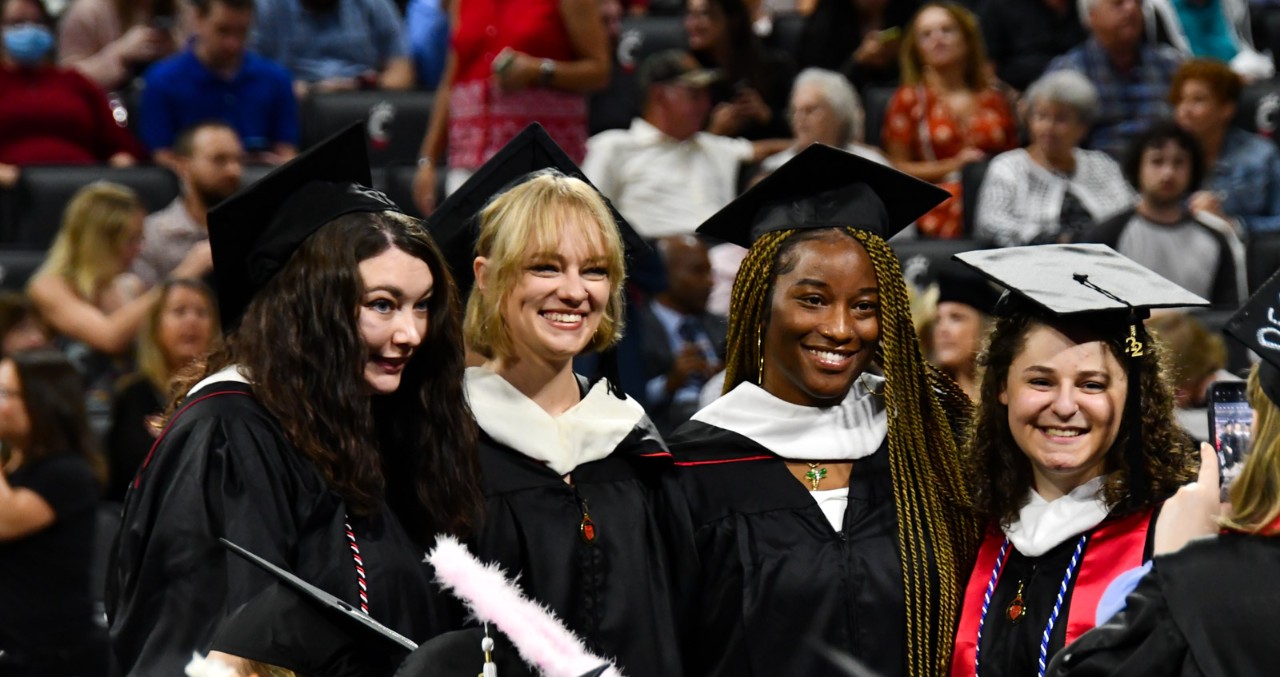 UC celebrates record summer commencement
Thousands fill Fifth Third Arena to cheer summer class of 2022
The University of Cincinnati recognized a record number of graduates at its summer commencement Friday at Fifth Third Arena.
UC awarded 2,310 degrees to 2,297 students, both new records for UC's summer celebration. Summer commencement typically is the smallest of UC's three annual ceremonies. The spring commencement also set new graduation records.
In his commencement speech, UC President Neville Pinto spoke to the chaos that often seems to be part of modern everyday life.

"Trust in your education and rely on your values," Pinto said. "These will guide you toward success."
Pinto urged graduates to be kind as they pursue their personal ambitions.
"Follow your dreams, but do so in a way that also elevates others. Lift as you climb," he said.
Miss the ceremony? Watch it here
UC's 2022 summer commencement can be seen here along with family well wishes and "graditudes."
Pinto recognized two Presidential Leadership Medal of Excellence recipients: Abdullah Bdaiwi and Christin Godale.
Bdaiwi earned a bachelor's degree in physics from the University of Tikrit before coming to UC to earn a master's degree. In 2017, ISIS took over his hometown, forcing his family to flee to safety.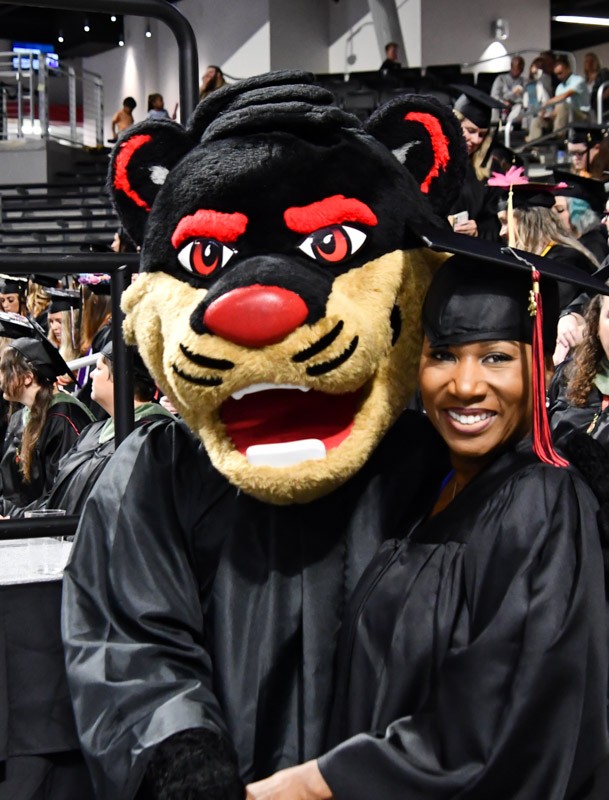 "His mother and six siblings fled for their lives. Their home was left in complete ruin," Pinto said. "Unable to return to Iraq, he faced incredible challenges."
Bdaiwi began a doctoral program in biomedical engineering in UC's College of Engineering and Applied Science, where he worked on quantitative magnetic resonance imaging to diagnose lung disease. Bdaiwi's graduate studies are focused on the Center for Pulmonary Imaging Research at Cincinnati Children's Hospital Medical Center, where physicists, chemists and engineers work with biologists and clinicians to image respiratory systems.
"He persevered. And today he'll graduate with his doctoral degree," Pinto said.
Godale was diagnosed with epilepsy at age 2. She grew up as both a scientist and a patient and has devoted herself to finding a cure.
After earning her bachelor's degree with a double major in biology and neuroscience, Godale came to UC to pursue a doctoral degree in neuroscience, working alongside UC's esteemed epilepsy researchers.
She served on the community advisory board for UC's Epilepsy Center and was a graduate student trustee on UC's Board of Trustees from 2018 to 2020.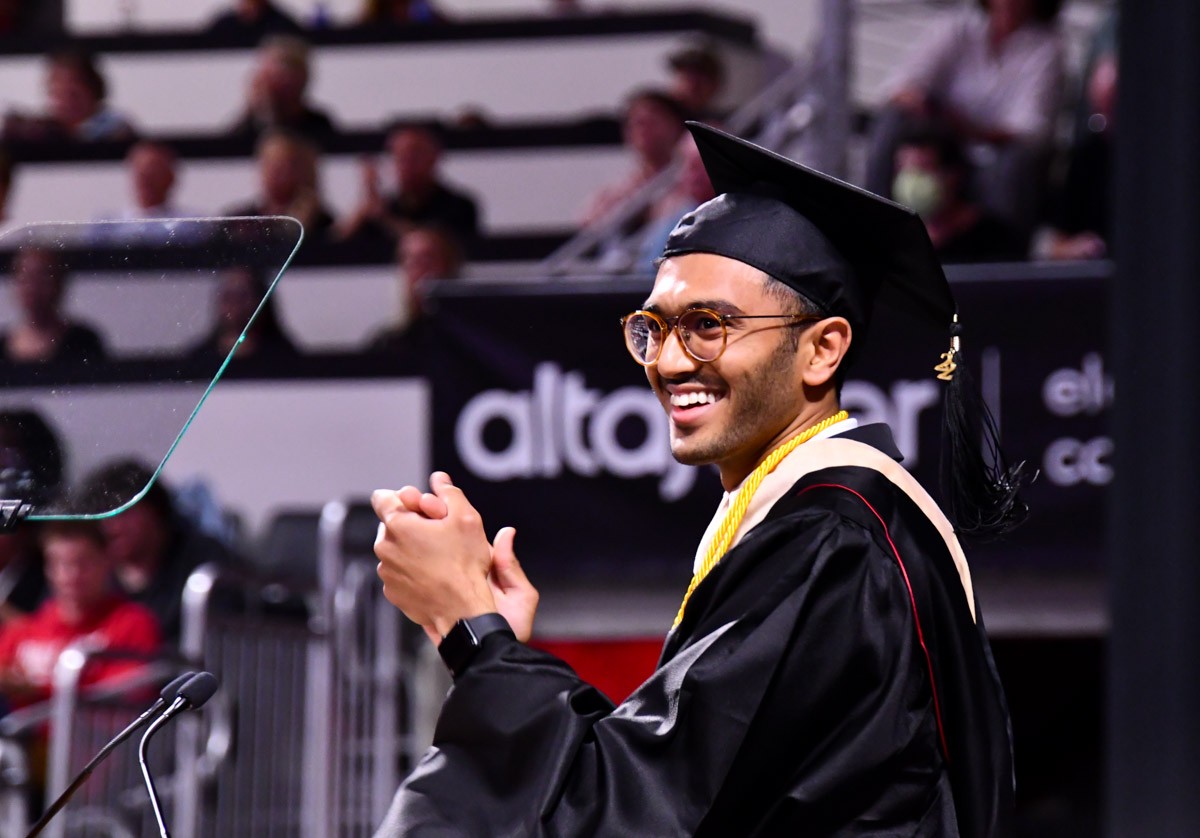 UC College of Engineering and Applied Science graduate Teja Bollimunta gave the student address.
"This class has seen a lot," Bollimunta said. "We got to see our new Lindner College of Business. We got to see our university's Bicentennial. We got to see our very own Bearcat in the College Football Playoff. Our very own ice-cream flavor at Graeter's. And most importantly, President Pinto's first TikTok."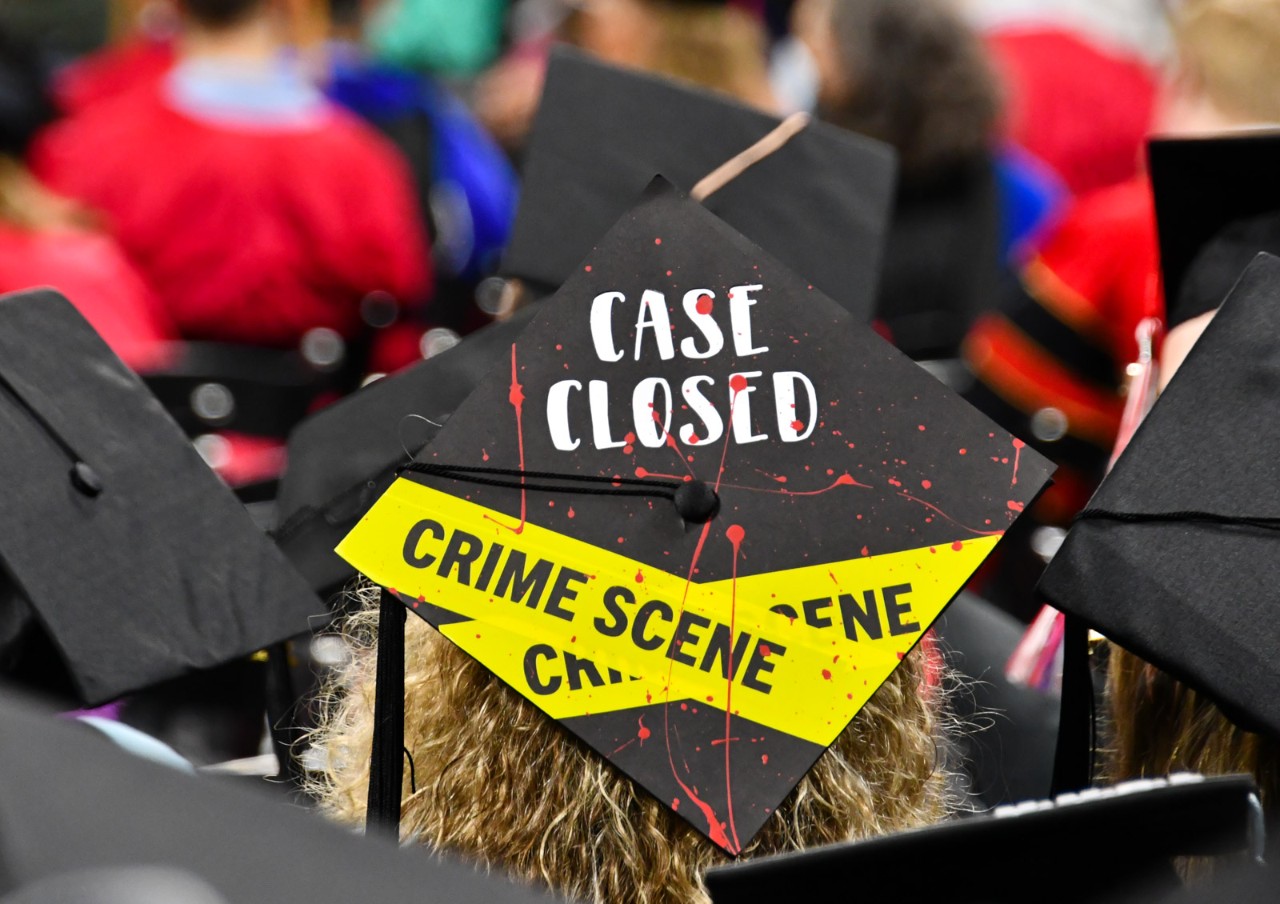 Bollimunta said he recalls waking up late and dashing off to his first morning class before walking into the wrong engineering classroom as a first-year student. But he learned from his mistakes, he said
"Failing is the only way we become better," he said.
Bollimunta thanked his parents for their support and led students in a round of applause for all the families in attendance at Fifth Third Arena.
"Our curiosity has brought us here, but it's just the beginning," Bollimunta said.
"We are here at the birthplace of co-op. We learn by doing and we're trailblazers," he said.
"We're here to make a positive difference in our community and society," he said. "Go Bearcats!"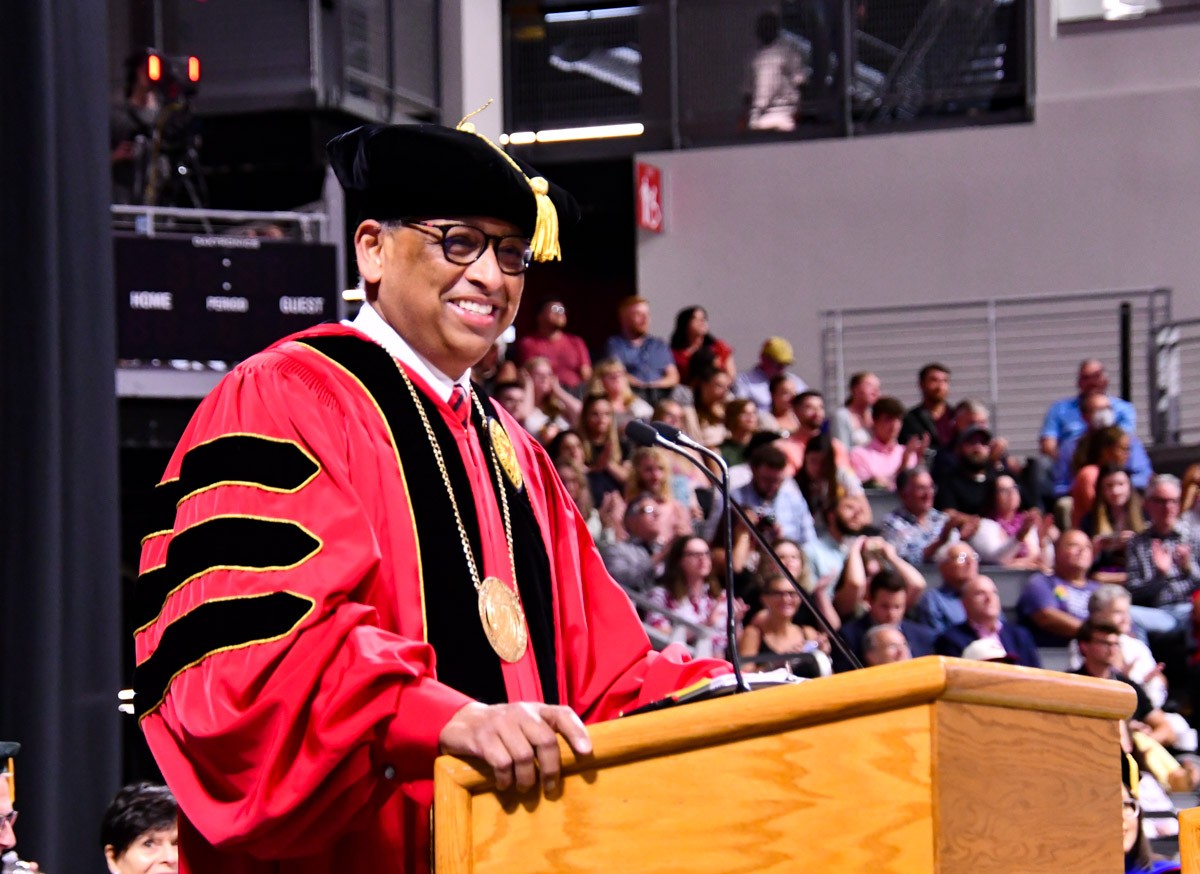 About the summer class of 2022
UC awarded 199 associate degrees, 702 bachelor's degrees, 1,219 master's degrees and 190 doctoral degrees at summer commencement. More than 52% of degrees awarded are in the STEM fields of science, technology, engineering, math and medicine.
The youngest grad, earning an associate degree, is 19. The oldest, 68, earned a doctoral degree. The average graduate is 28 across all degrees.
Among summer grads were 47 that graduated from Cincinnati Public Schools. And 13% of summer grads are first-generation students. Ten grads will celebrate their birthday Friday.
While more than half of graduates are from Ohio, UC's summer class has a broad reach. Summer grads hail from 45 countries on five continents and 46 states in the United States, from Rhode Island to Alaska to Hawaii.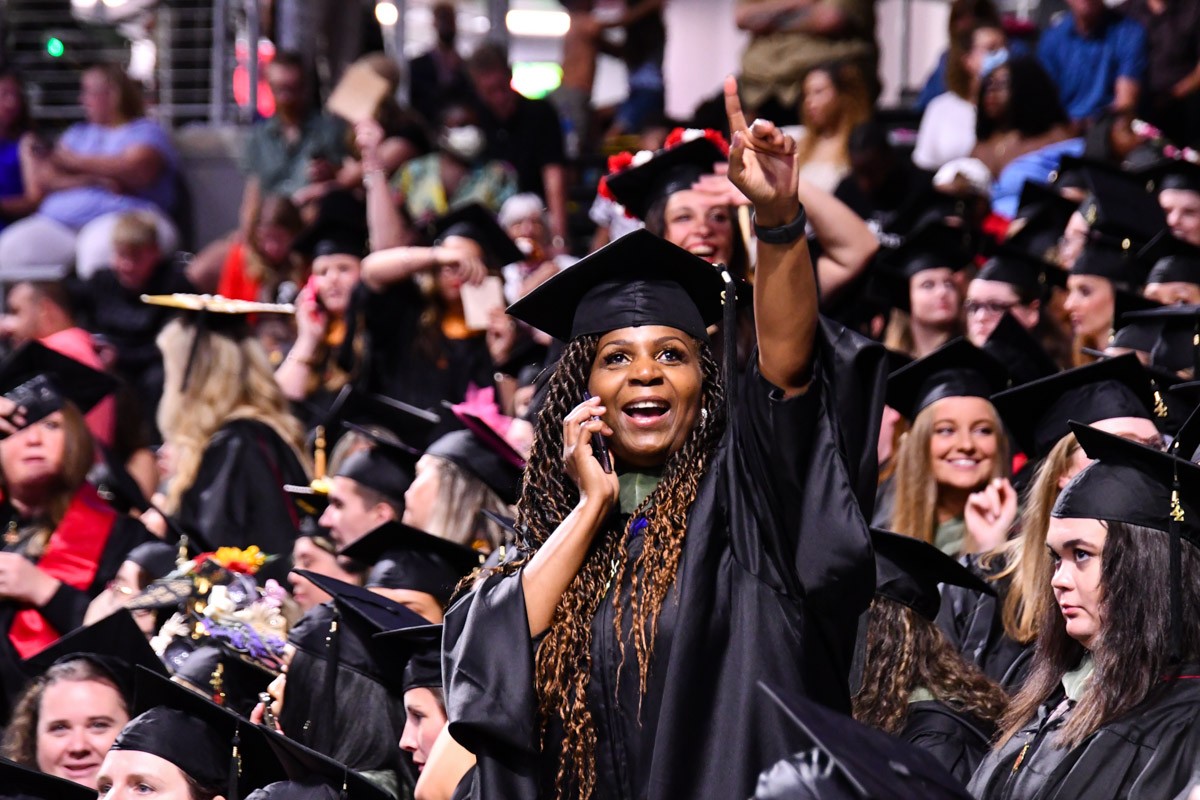 The class of 2022 celebrated big milestones despite the challenges of a global pandemic.
UC was featured this year on Amazon Prime Video's College Tour and expanded its Student Wellness Center. The university partnered with General Electric Co. to encourage students to pursue STEM careers through the GE Foundation's Next Engineers program, a collaboration with UC's College of Engineering and Applied Science.
Last year, UC renamed the Engineering Research Center after emeritus professor Thomas Mantei in keeping with the wishes of his former student and UC benefactor Jim Goetz, who donated $25 million to the university to expand student co-op opportunities. Mantei was often recognized as an outstanding teacher during his career.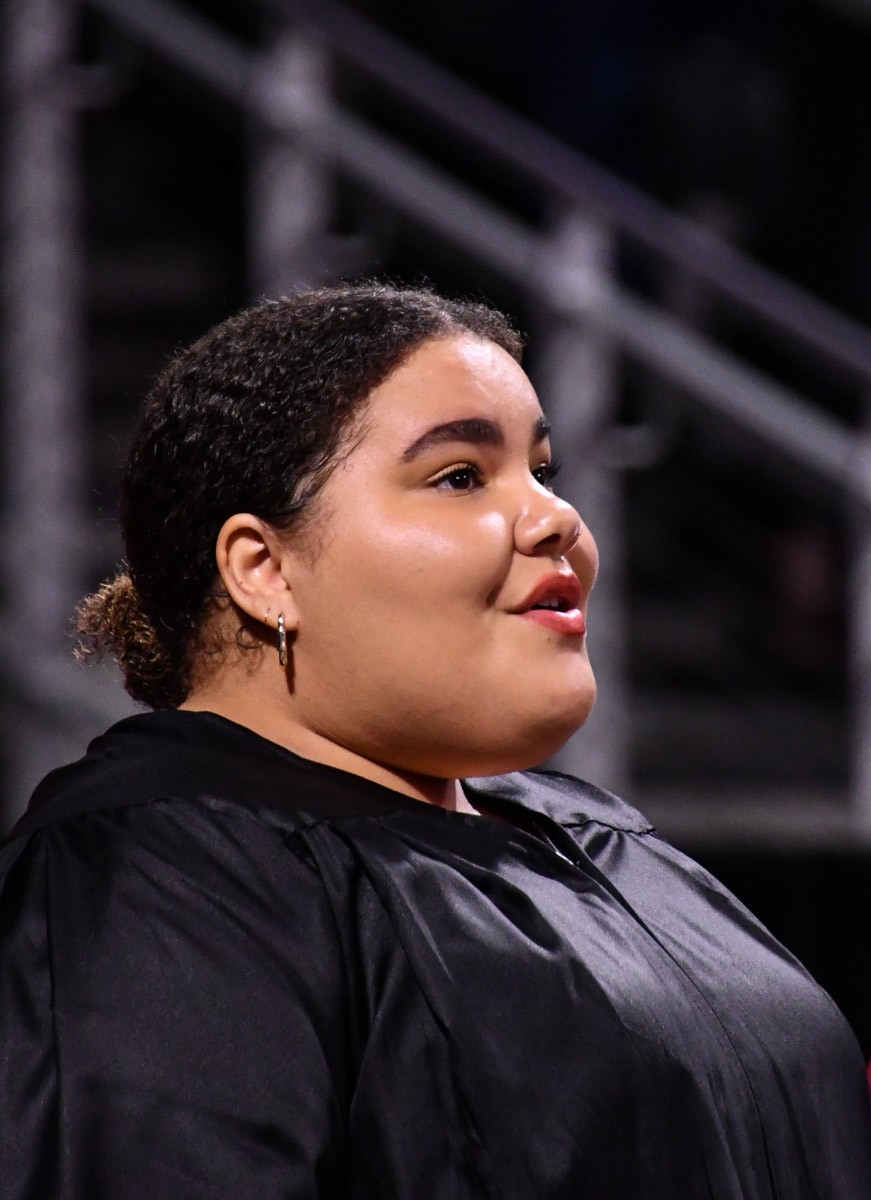 UC announced the creation of the Marian Spencer Scholars Program, a scholarship for students in Cincinnati Public Schools named for the UC alumna and civil rights leader who became the first African American woman elected to Cincinnati City Council.
UC announced last year it will join the Big 12 Conference, one of five elite conferences in college sports.
UC's football team went 9-0 before losing to Alabama in the College Football Playoff. UC played host to ESPN's College GameDay live on the Uptown Campus during its historic season. Bearcat cornerback Ahmad "Sauce" Gardner was picked No. 4 overall by the New York Jets in the NFL draft, a school record, among nine Bearcats selected, also a record.
UC volleyball alumna Jordan Thompson and UC soccer alumna Vanessa Gilles won Olympic gold in Tokyo during the 2021 Summer Games. Thompson and Gilles became the fifth and sixth UC Bearcats to win gold medals, including swimmers Mary Wineberg (2008) and Jennifer Kemp (1972), and basketball players George Wilson (1964) and Oscar Robertson (1960).
Gilles took home gold for Team Canada, beating Sweden. Thompson won the first gold medal in American women's volleyball history, beating Brazil in the gold medal match.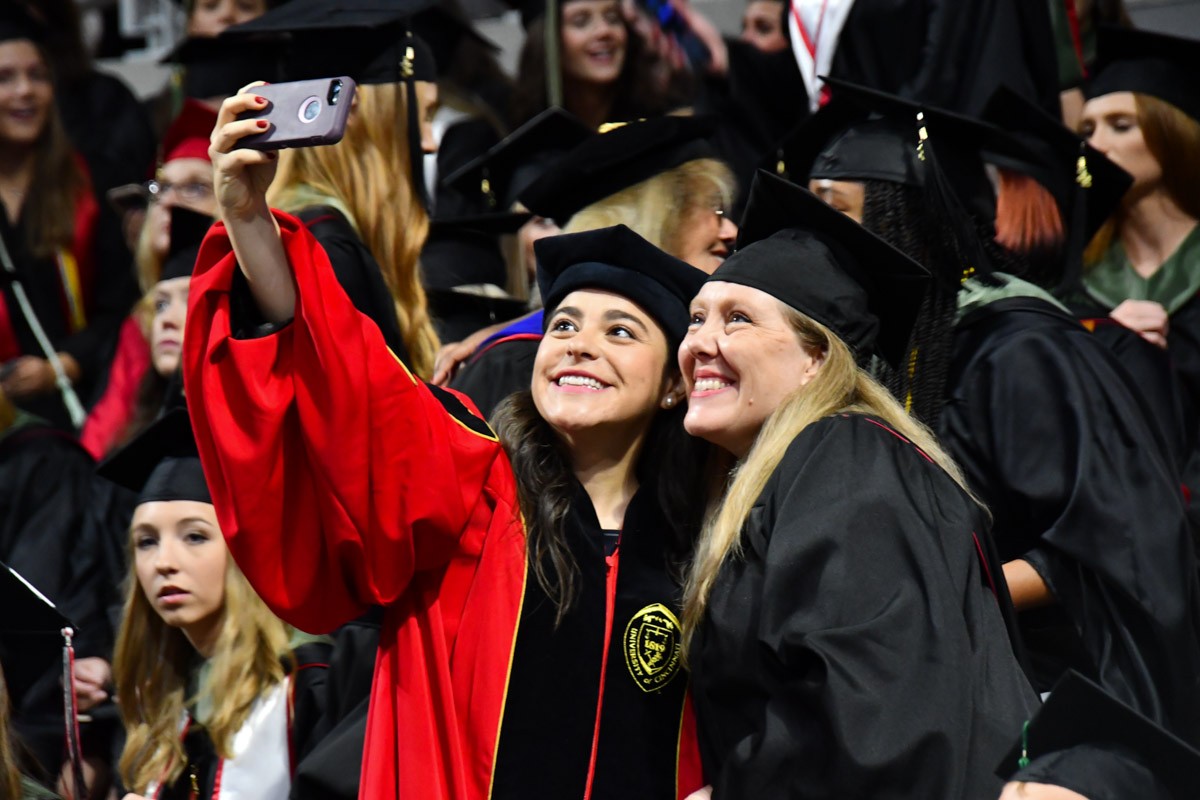 UC recognized 63 veterans or dependents of veterans at its summer celebration. President Pinto acknowledged veterans in attendance at Fifth Third Arena.
Among them was Carl H. Lindner College of Business graduate Samantha Orme, who received a master's in business administration. Orme, a first-generation college student, wasn't sure she would fit when she enrolled at UC Blue Ash as an undergraduate.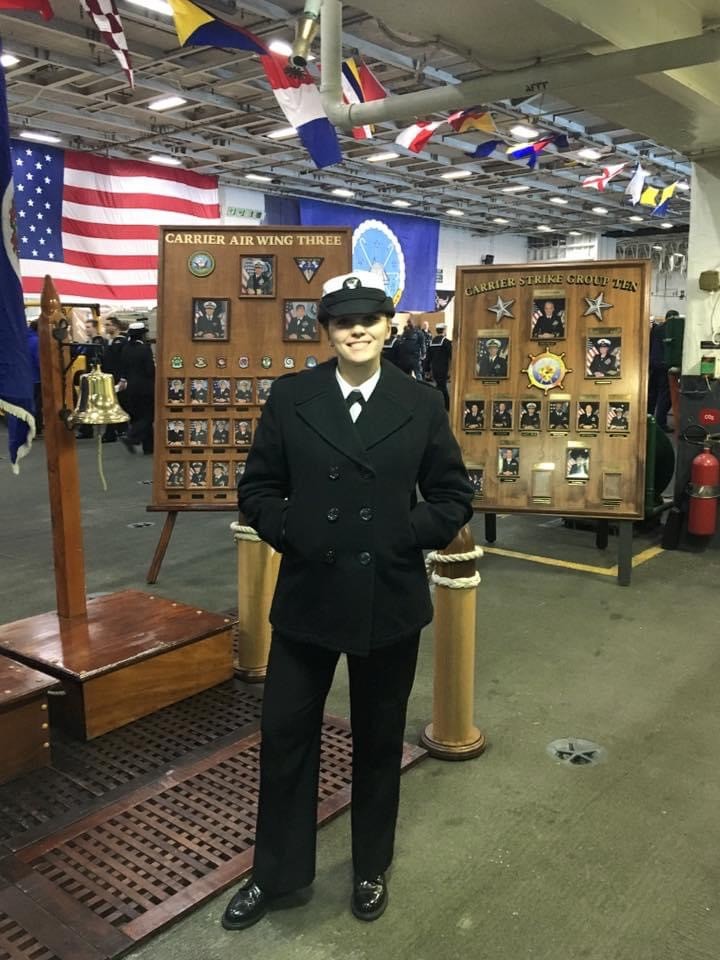 For starters, she was several years older than many first-year students — and she was married. While her peers might have earned a little job experience in retail or restaurants, Orme supervised the hangar bay of a nuclear-powered aircraft carrier during deployments around the world in the U.S. Navy.
"I was in charge of logistics in the hangar bay — moving aircraft, scheduling maintenance, planning events like the changeover or awards ceremonies," she said. "It's one of the most fun jobs in the Navy."
Orme completed five years of active duty aboard the USS Dwight D. Eisenhower and a year in the U.S. Naval Reserves. She wasn't sure she would get along with classmates who were five years her junior. But in her freshman algebra class, she made a good friend who helped smooth the transition to academic life, she said.
Orme said the connections she made at UC make her optimistic about her future.
"I loved my time at UC," she said. "My professors not only invested in me when I was a student but beyond the classroom. They helped me get the most out of my education at UC."
All photos provided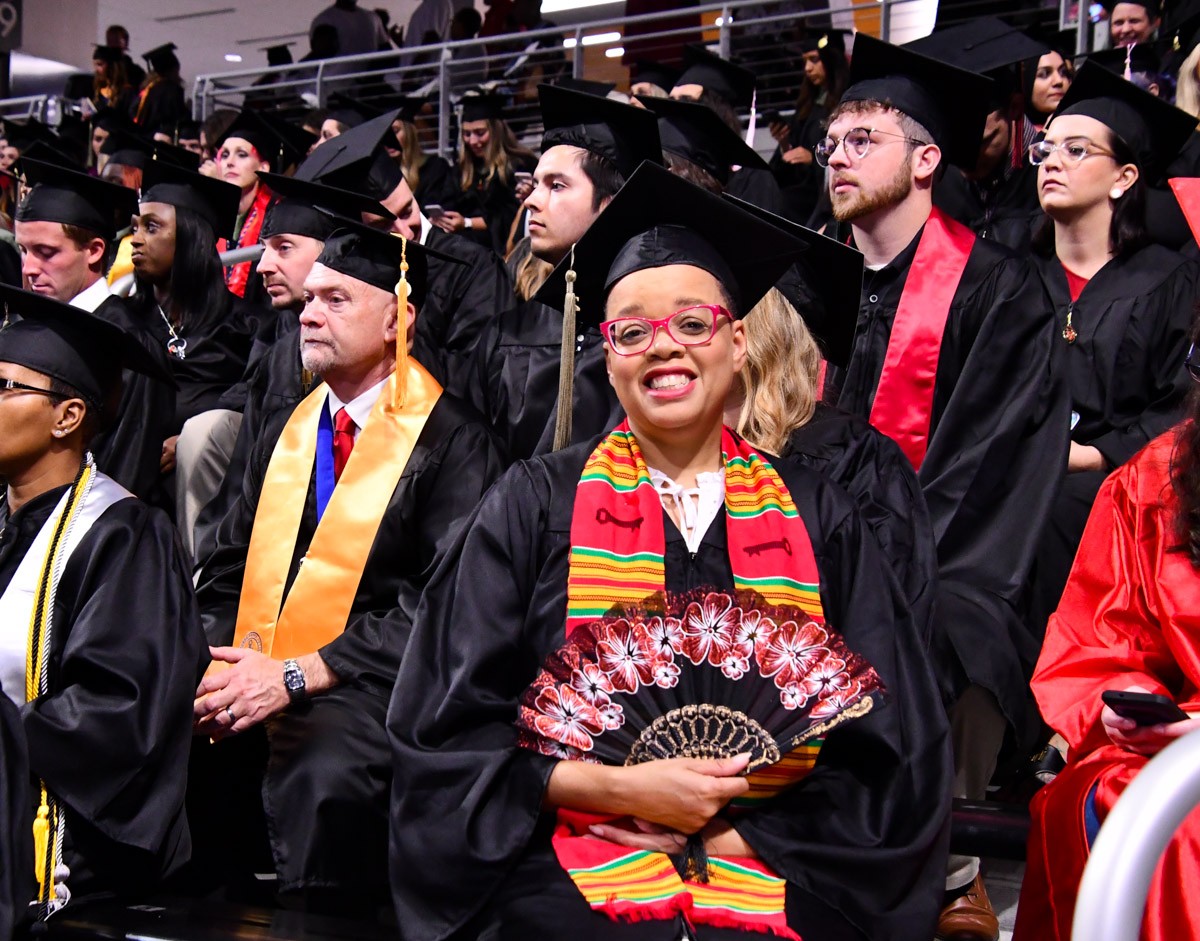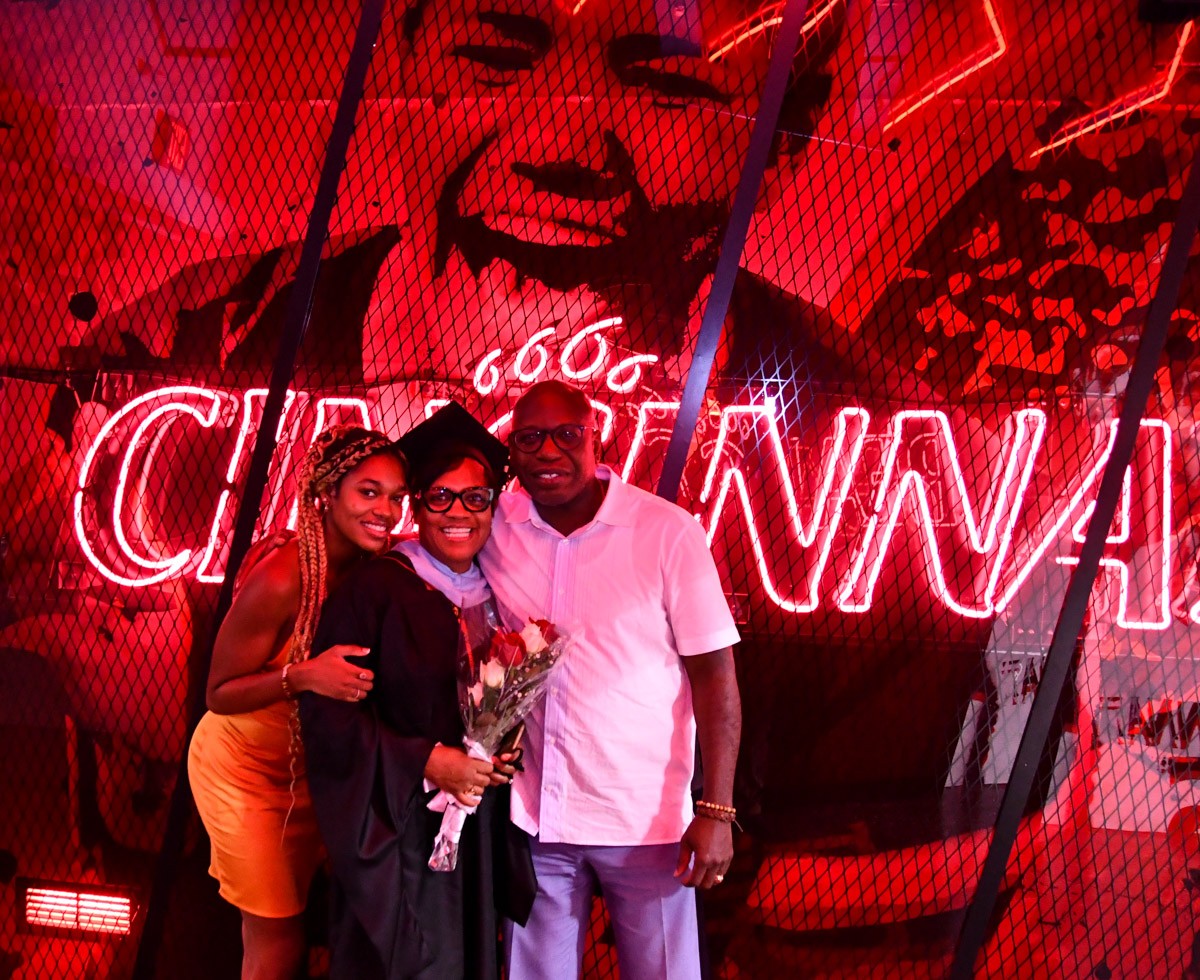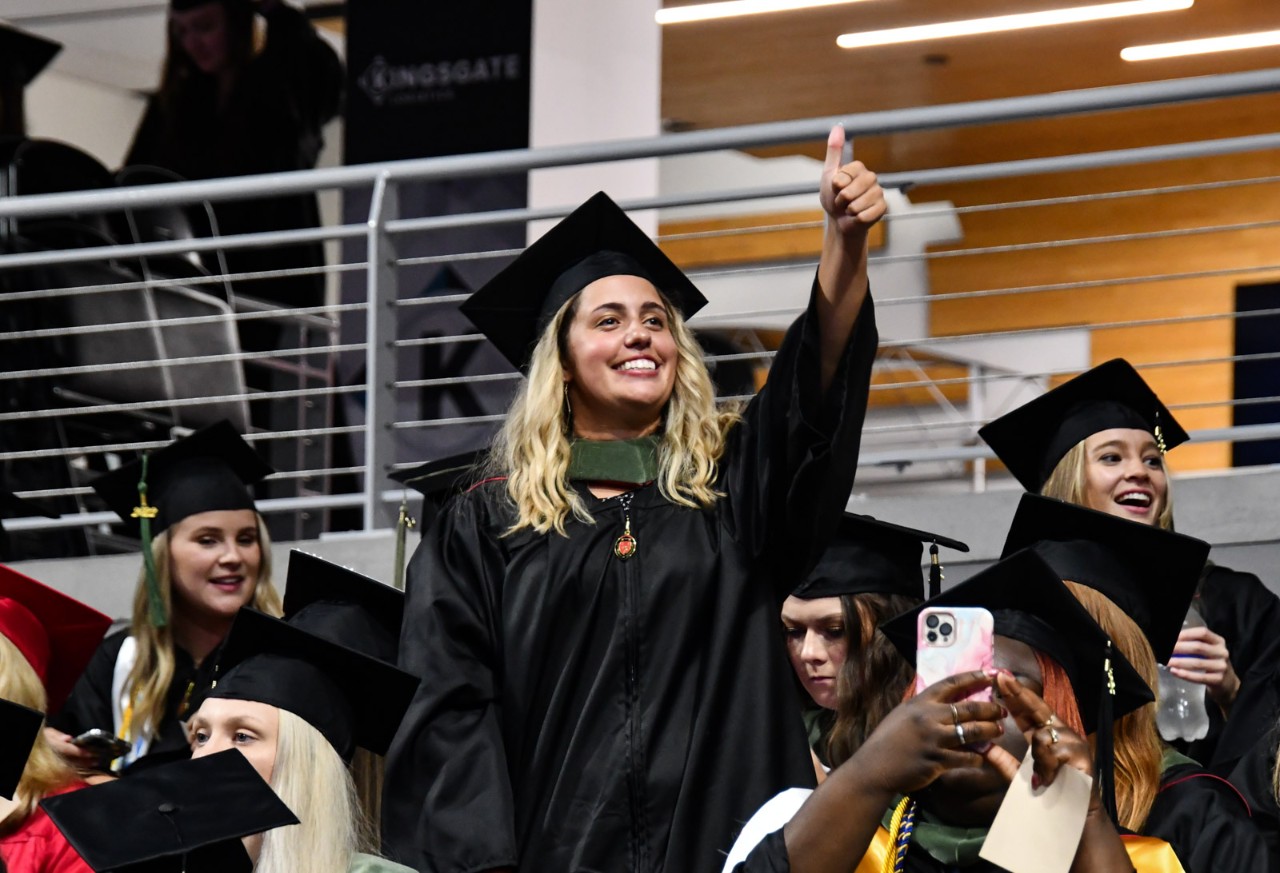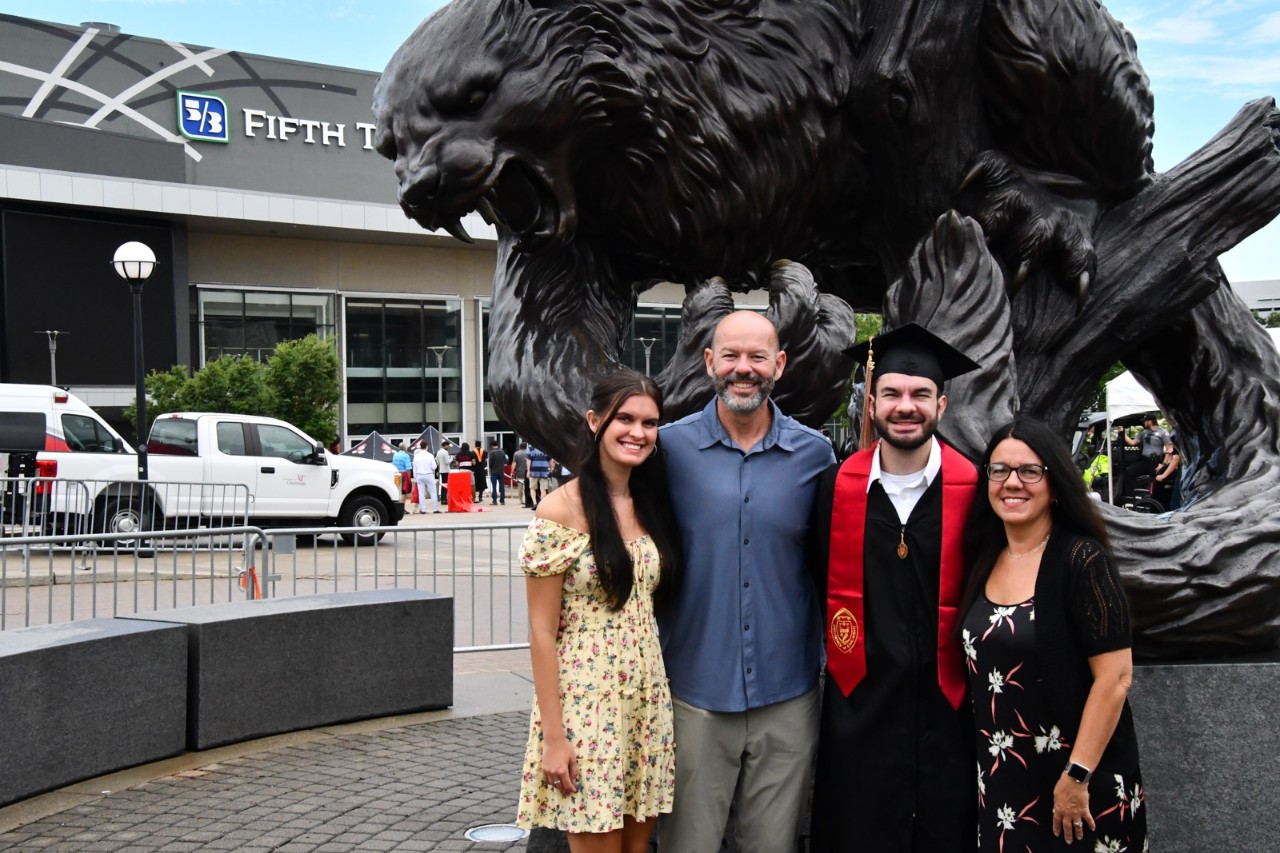 Become a Bearcat
Whether you're a first-generation student or from a family of Bearcats, UC is proud to support you at every step along your journey. We want to make sure you succeed — and feel right at home.
1
What is a pre-accelerator?
March 30, 2023
The University of Cincinnati's Venture Lab is a mentor-based entrepreneurial support ecosystem designed to provide guidance, support and structure to help early-stage startups move from idea to prototype stage. The goal of a pre-accelerator is to provide intensive guidance, mentorship and resources for budding entrepreneurs so they can establish a strong foundation for growth and attract customers and investors.
2
Five types of people you need to start a business
March 30, 2023
Having a team is a must to run any business successfully. This is especially true when it comes to getting a new venture off the ground. In a recent CB Insights report on why startups fail, not having the right team is near the top of the list. Startups need to build a team that is vision and mission supportive from adding external freelance talent or contractors, to advisory board members, to bringing partners and talent on board.
3
Can cities make room for woodpeckers?
March 30, 2023
Researchers are deploying the latest mapping techniques to identify the most important suburban habitat for North America's largest woodpecker.
Debug
Query for this