Co-op puts problem-solving skills to the test
UC engineering student shares experience at design and development firm Kaleidoscope Innovation
Taylor Morgan says her engineering classes at the University of Cincinnati laid a solid foundation for success.
But it was her real-world encounters during a co-op experience at the Cincinnati-based Kaleidoscope Innovation that put her problem-solving skills to the test. Morgan, a fourth-year biomedical engineering student, helped moderate sessions and gather feedback from clients during a large-scale human factors study on final prototypes.

Human factors engineering deals with applying information gathered on how people perform when using a device. The goal is to reduce human error, increase productivity and enhance safety and comfort with a focus on the interaction between a human and the product. The field can be a combination of numerous disciplines, such as psychology, sociology, biomechanics and visual design.
The project reviewed products from medical device manufacturers to determine whether they are safe and effective. Morgan was sent to California, to learn how to use the medical device, because she would be testing the device with people participating in the study and also training other professionals to use it.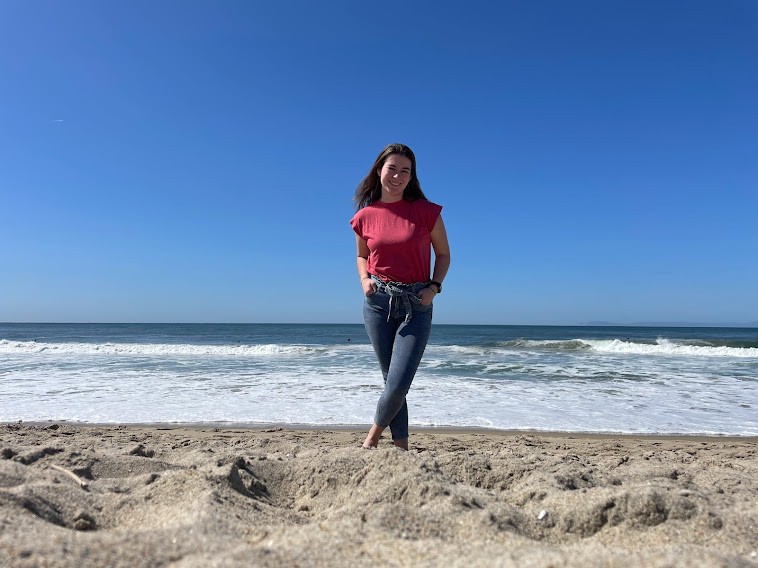 As a human factors engineer (HFE), Morgan was required to ask numerous questions to find the root cause of any error and what worked best for end product users.
"Engineering would come to us and say, 'This is our idea. Do you think people can use it?'" says Morgan. "We'd say, 'You know the product too well. We have to make it simpler for the end user who doesn't have your background knowledge. Add a button to press and make it red so it stands out.'"
Morgan eventually was sent to sites across the country before returning to California. Over 100 participants were part of the study, and her role was to find out which features of the devices worked well or missed the mark based on participant performance and feedback.
It was an incredible experience.
Taylor Morgan on cooperative education
The answer might determine whether a company needs additional studies and redesign or could move forward in seeking Food and Drug Administration (FDA) approval, says Morgan, whose co-op experience with Kaleidoscope occurred during the spring semester 2022.
"It was an incredible experience," says Morgan. "Kudos to the project manager because she was able to coordinate so many different components of the study and bring it all together," says Morgan. "I was just boots on the ground, helping wherever I could."
"I would recommend this co-op experience," says Morgan. "I think it's definitely a great learning opportunity for young engineers or students going into engineering because you get to see such a variety of different products and companies and how those companies work."
"It's a chance to see what's going on inside the company and then decide whether you want to work for industry or consultancy route," says Morgan, who noted she got to work closely with higher ups in the client's company.
"Most of them were like, 'Oh, you should apply to work for us,' but it was a great way to network because you were talking to so many different people," says Morgan.
Morgan says a previous co-op experience at the Cincinnati-based company Enable Injections allowed her to gain some knowledge of the FDA compliance process for company products; that background was helpful for her work at Kaleidoscope Innovation. Enable Injections specializes in high-volume wearable drug delivery systems.
"Kaleidoscope allowed me to be a part of the project team and provided a real-world co-op experience. I loved it because I was able to help analyze data, serve as a moderator, which I think was super interesting, and think about the human factors involved in use of a product. I would just keep asking why someone behaved in a certain way until we got to the root cause."
Morgan is a Cincinnatus scholar and part of the University Honors Program. She is president of the College of Engineering and Applied Science Tribunal, a member of the Society of Women Engineers and part of the Found House Pet Program.
"Taylor was quick to learn on her feet and an excellent team player throughout the program," says Jyuthika Sen, senior human factor engineer at Kaleidoscope and HFE co-op leader.
Raechel Scarchilli, assistant professor in the Division of Experience-Based Learning and Career Education, is Morgan's co-op advisor.
"Taylor's progressive co-op work with Enable Injections and Kaleidoscope Innovation are perfect examples of how real-world experience complements classroom learning and helps students define their chosen career path," explains Scarchilli. "Taylor not only gained skills in human factors engineering but was also able to network extensively within her chosen field, travel professionally, learn, and grow. We are grateful to our co-op employers for offering amazing experiences to our students. Creating opportunities for our students and adding value for our employers is what we're all about."
Morgan's says she worked with an amazing team at Kaleidoscope Innovation.
"It showed me how much of a difference Human Factors research can make, not only in a medical device, but also in the patients," explains Morgan. "I was able to meet so many career mentors who worked for our client or were contracted through Kaleidoscope which opened my eyes to a world of consulting in engineering."
"People travel a lot with Kaleidoscope," says Morgan. "I think I was the first HFE co-op at the company to ever travel and that was awesome. Not only did I go out to California for training with the company, but we learned so much about the device we were testing."
Featured image at top of Taylor Morgan in Chicago during her co-op with Kaleidoscope Innovation/provided
About Kaleidoscope Innovation
Headquartered in Cincinnati, Ohio, Kaleidoscope Innovation supports our business partners with full-service insights, design, human factors, and product development. Our teams collaborate across disciplines, providing specialized input to produce the ideal intersection between function and form. To ensure the soundness of our work, Kaleidoscope houses a full range of test labs, and we employ an award-winning team that embraces every challenge, applying their experience, ingenuity, and passion. 

In 2020, Kaleidoscope Innovation became part of Infosys, a global technology company with centers throughout the world. More than an acquisition, the relationship between our businesses offers greatly expanded capabilities.
1
UC family comes together to celebrate Homecoming
September 30, 2022
The University of Cincinnati community will unite for a festive Homecoming weekend on Oct. 7-8 to honor treasured traditions and the ongoing relationship between alumni and students.
2
October is cybersecurity awareness month
September 30, 2022
Throughout the month of October, we'll share a variety of resources to help you outsmart cyberthreats and protect you and your family from online attacks.
3
WATCH: CCM presents 'A Voice Like Mine' mini documentary
September 30, 2022
Enjoy a behind-the-scenes look at CCM's acclaimed Voice and Opera programs courtesy of the new Backstage at CCM documentary series. Titled "A Voice Like Mine," this mini documentary spotlights bass-baritone John Mburu, who is pursuing his Master of Music degree in Voice Performance at CCM. Declared a "top college vocal program" by Backstage Magazine and described as "one of the continent's major music schools" by the Toronto Star, CCM's Departments of Opera and Voice provide one of the most comprehensive training programs for opera singers, coaches and directors in the United States.
Debug
Query for this