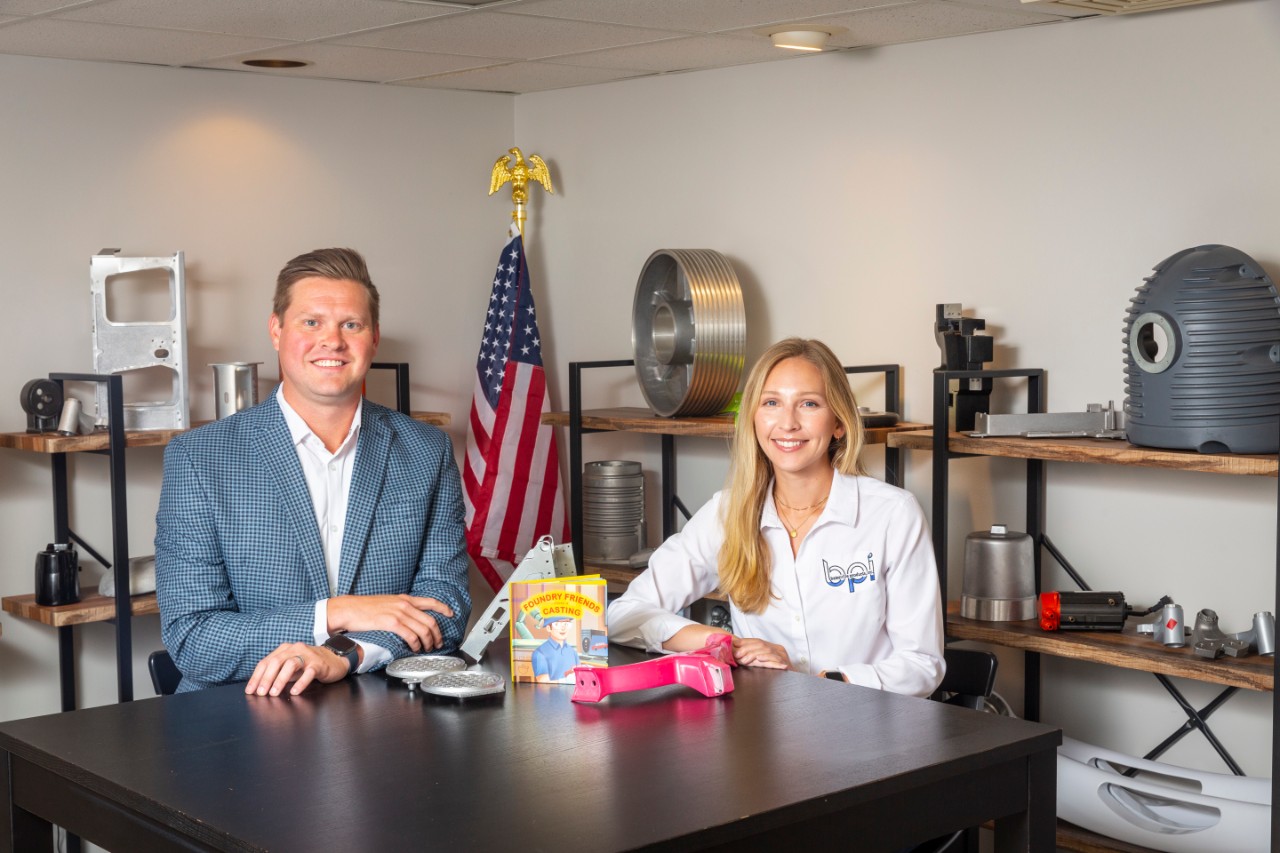 How transparency and innovation are shaping the future of Batesville Products, Inc.
In 1946, Batesville Products, Inc. began as a father-son team. In 1966, Justin Weber took over from the Laugle family, and the Weber family presence has remained strong in the business – from board members and senior leadership to production employees. Today, BPI welcomes the third generation to the company. Their culture is one of understanding, often rehiring former employees and conducting a second chance hiring initiative, which gives ex-convicts a fresh start in the workforce. To show appreciation to their employees, they have monthly catered lunches, community events, regular apparel giveaways, competitive benefits, and monthly production bonuses. BPI values transparency and innovation – they regularly share company performance and career growth opportunities with their employees and welcome creative ideas from all levels to improve their processes. Commitment to the community is vital; in honor of National Manufacturing Day, students tour BPI to learn about STEM in the manufacturing industry. As part of this year's Manufacturing Day celebrations, BPI will release a children's book about manufacturing. The book teaches elementary students about the metal casting process as animated characters manufacture a toy car from start to finish.
About one-third of BPI colleagues have been with the company for over ten years, and about one-third of their workforce joined the team within the last year. They attribute recent difficulty attracting and retaining employees to the Great Resignation. Though hiring has declined, business demand has increased. The manufacturing industry is booming, and BPI has more orders than ever before. However, it is difficult to hire and retain employees when competing against large corporations that can offer highly competitive wages and benefits. Faced with this challenge, it is critical for their company culture to stand out from other hiring companies. To better understand and cultivate their culture, BPI recently had Purdue MEP perform a culture study, which allowed them to pinpoint their strengths and weaknesses. Following the study, BPI placed a greater emphasis on building community and growing their production team, as well as their office staff. Bringing in these fresh perspectives and ideas will continue to shift and better the company culture over time. Hiring a new Human Resources manager not only unified their hiring and employee engagement initiatives but put someone in place to oversee their Pay4Skill program, which offers employees a clear pathway to career growth and pay increases. Other tactics to foster culture and attract new employees include wage increases, sign-on bonuses, referral bonuses, and competitive benefits. With these efforts, BPI hopes to continue evolving and creating an even more attractive work environment for current and future employees.
Featured image from left: Tim Williams (National Sales Manager) and Rachel Weber (Regional Sales Consultant) of Batesville Products, Inc.
The Goering Center is sharing this content as part of its 2022 Family and Private Business Awards celebration.
About Batesville Products, Inc. (BPI)
Batesville Products, a family-owned manufacturing company, has created custom aluminum castings for more than 75 years. BPI has two locations in which they engineer, cast, machine, inspect, and polish aluminum castings for 70-plus industries nationwide. As BPI continues to grow, they strive towards Industry 4.0 by prioritizing automation and technological advancements. As BPI continues to adapt to the ever-changing manufacturing landscape, they remain strong in their original values as an American, family-owned business.
About the Goering Center for Family & Private Business
Established in 1989, the Goering Center serves more than 400 member companies, making it North America's largest university-based educational non-profit center for family and private businesses. The Center's mission is to nurture and educate family and private businesses to drive a vibrant economy. Affiliation with the Carl H. Lindner College of Business at the University of Cincinnati provides access to a vast resource of business programming and expertise. Goering Center members receive real-world insights that enlighten, strengthen and prolong family and private business success. For more information on the Center, participation and membership visit goering.uc.edu.
3
How to help employees manage their financial wellness
January 14, 2021
While a company-supported 401K plan is a good start, there is so much more that companies can provide to help their workers get on good financial footing. This article provides guidance to business owners on how they might help their employees improve their financial wellness.
Debug
Query for this