In Memoriam: CCM Dean Emeritus Robert J. Werner
Werner served as CCM's dean from 1985-2000; he passed away on Aug. 31
The University of Cincinnati is saddened to share news of the passing of CCM Dean Emeritus Robert J. Werner. One of the most significant figures in CCM's history, Werner passed away on Aug. 31, 2022, at the age of 90.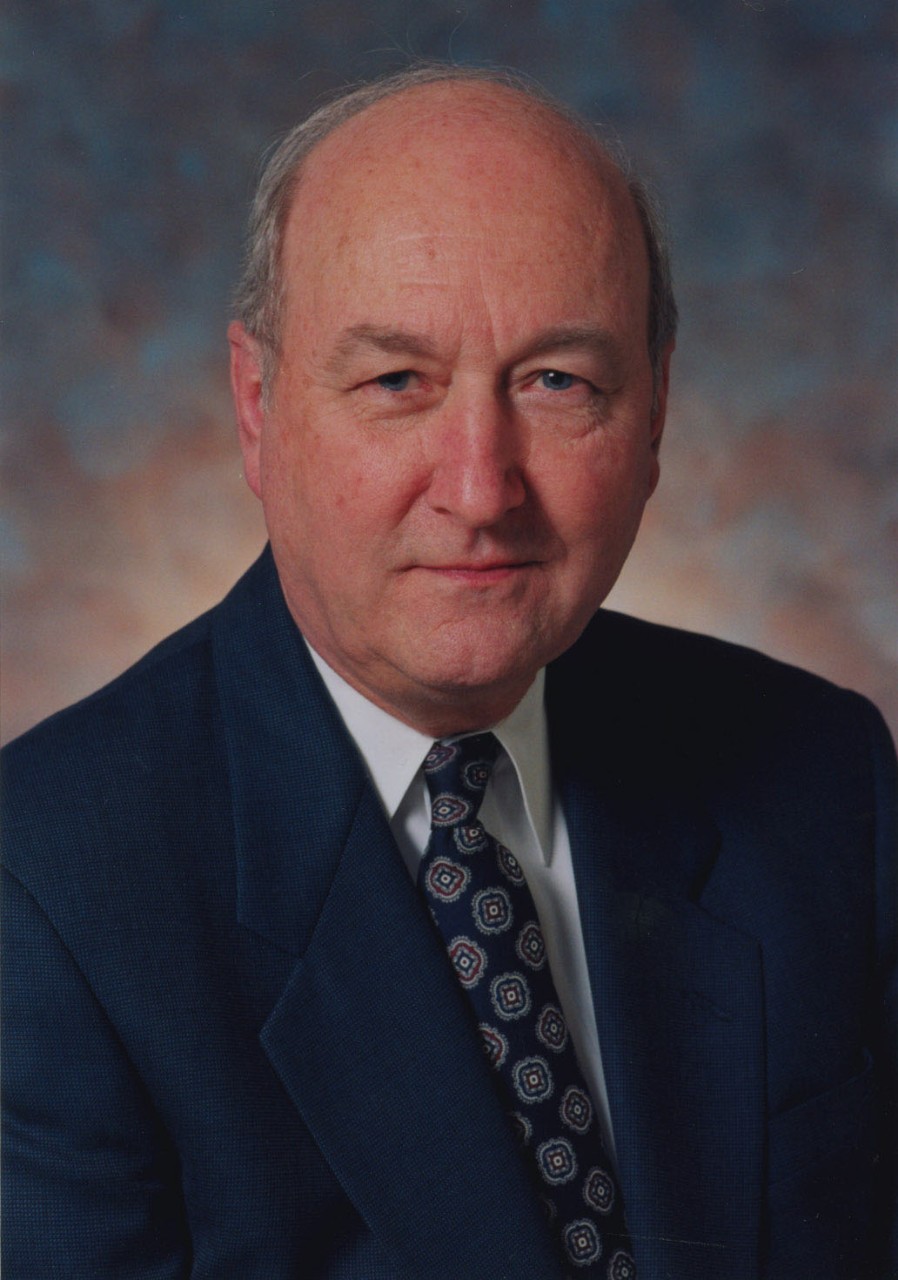 Growing up in Hamburg, NY, Werner found his passion for music and teaching early. He began his career as a French Horn player and high school band director, progressing through a rewarding academic career that eventually led to CCM. Werner served as CCM's dean from 1985-2000; among his many outstanding achievements was the construction of the $93.2 million "CCM Village." This seven-year-long project significantly enhanced the college's teaching and performance capabilities. Under Werner's leadership – with the help of design architect Henry N. Cobb, founding partner of Pei Cobb Freed & Partners – CCM produced a physical environment that truly reflects and advances its reputation as one of the nation's finest and most comprehensive training centers for the performing and media arts. Werner's impact continues to be felt throughout the CCM Village, including most obviously in the 250-seat Robert J. Werner Recital Hall, which bears his name.
Prior to his 15-year tenure at CCM, Werner served as director of the School of Music of the University of Arizona from 1973-1985, director of the Contemporary Music Project from 1968-1973 and as Associate Professor of Music at SUNY-Binghamton from 1966-1969.
Werner earned his bachelor's, master's and doctoral degrees from Northwestern University. He believed strongly in the importance of fine arts as giving meaning to life and informing the human condition. He served in numerous leadership roles for national and international professional music societies, which included separate terms as president of the International Society for Music Education, the National Association of Schools of Music and The College Music Society. Werner also authored numerous textbooks, scholarly publications and articles; he served as a conductor, clinician and speaker at numerous state, national and international conferences; and he served as a consultant and accreditation reviewer for over 100 institutions in the United States and internationally.
Werner is survived by wife of 65 years, Sharon Mohrfeld Werner; their three sons, Mark Joseph Werner (Deborah), Kurt Mohrfeld Werner (Kimberly) and Erik Justin Werner (Andrea); four granddaughters, Elisa Sharon Werner Cook (Timothy), Kristen Lynne Werner Ackert (Daniel), Haley Nicole Werner Tobias (Conner), Sydney Amber Werner Schenk (Remy) and three great-grandchildren, Claire Elisabeth Cook, Caleb Joseph Cook and Dylan Elisabeth Ackert.
Robert J. Werner's 15 years of leadership solidified CCM's status as a leading performing and media arts institution, and the CCM community continues to benefit from Werner's vision and achievements. Please join us in sending your thoughts, prayers and condolences to his family and friends.
In keeping with his life devoted to music and education, the family welcomes memorial donations to:
The National Association of Schools of Music
11250 Roger Bacon Drive, Suite 21
Reston, VA 20190-5248
CCM will announce details of a memorial concert at a later date.
During times of grief, it is important to remember that UC Counseling and Psychological Services (CAPS) offers several opportunities for students to talk with someone.
Faculty and staff can also access counseling services through Impact Solutions and UC's Employee Assistance Plan. Additional information is available by logging into Bearcats Landing.
Featured image at top: A portrait of CCM Dean Emeritus Robert J. Werner.
1
CCM shares fall 2022 schedule of performances and public events
August 12, 2022
Audiences are invited to return to the University of Cincinnati College-Conservatory of Music's (CCM) concert halls and theaters to experience world-class performances and presentations by the next generation of performing and media artists! The college's fall 2022 schedule of free and ticketed events is now available. Tickets go on sale beginning on Monday, Aug. 22, through the CCM Box Office website.
2
CCM shares spring 2019 calendar of major events
January 1, 2019
CCM's spring lineup includes theatre and dance productions, orchestral, choral, piano, jazz and winds performances and much more! CCM's performance series runs Jan. 14 through May 12, 2019.
3
CCM shares calendar of free and ticketed events
October 1, 2021
The University of Cincinnati College-Conservatory of Music presents more than 70 major events during its CCMONSTAGE fall 2021 performance series. Arts lovers can purchase single tickets online through the college's digital box office at ccmonstage.universitytickets.com. Tickets are on sale to the general public now.
Debug
Query for this