Lindner dean makes additional media appearances for 'Both/And Thinking'
Marianne Lewis to co-host a women leadership webinar on Sept. 30
Six weeks after the release of her co-written book, "Both/And Thinking: Embracing Creative Tensions to Solve Your Toughest Problems," Carl H. Lindner College of Business Dean Marianne Lewis, PhD, continues to make media appearances for "Both/And Thinking."
Lewis and her co-author, Wendy K. Smith, PhD, Dana J. Johnson Professor of Management and co-director of the Women's Leadership Initiative at the University of Delaware, published an article for the Harvard Business Review titled, "Solving Tough Problems Requires a Mindset Shift."
"Great leaders adopt a different approach," Lewis and Smith wrote. "They recognize the paradoxes that underlie their tensions and instead adopt both/and thinking. Rather than choose between the options, they embrace competing demands simultaneously."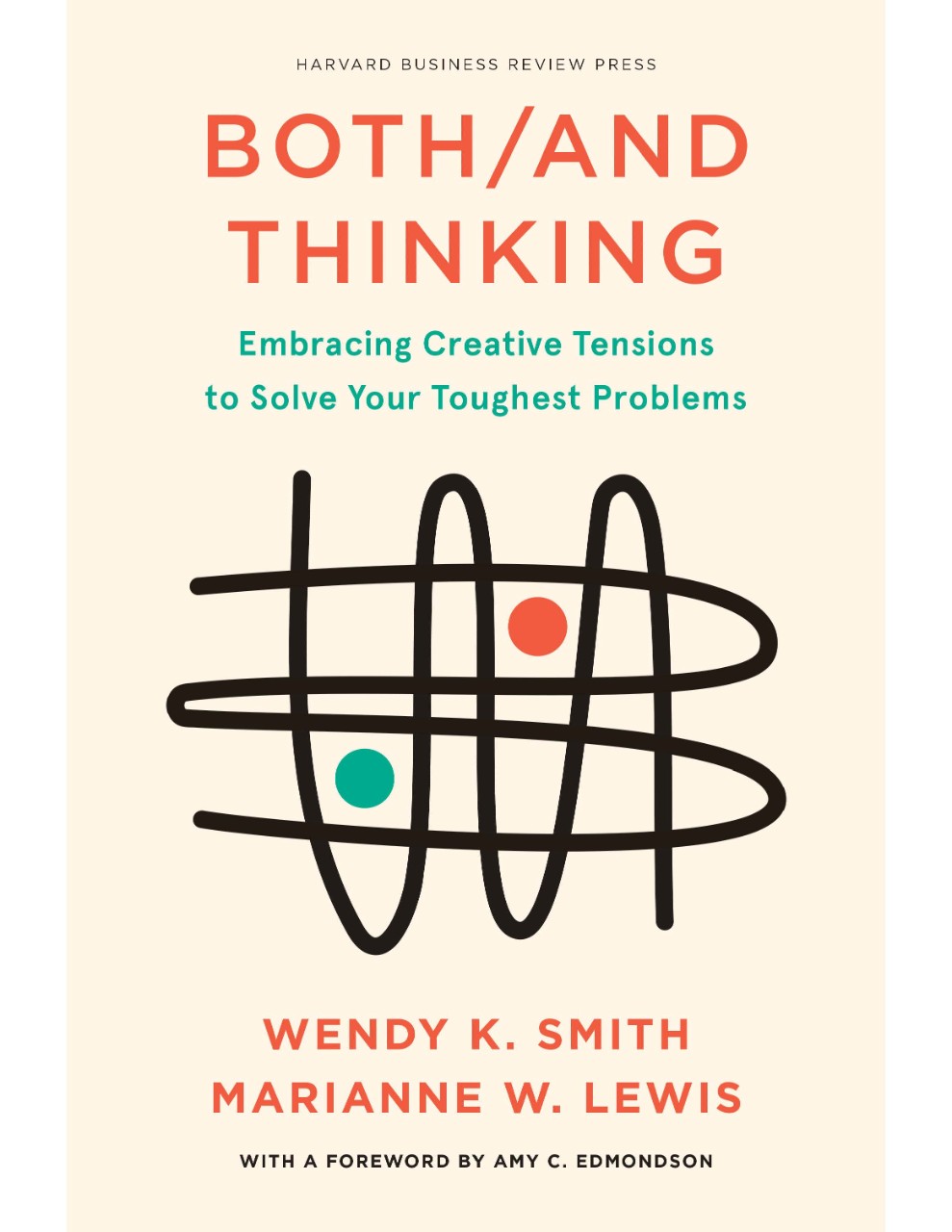 An excerpt from "Both/And Thinking" appeared in MarketWatch:
"Over the past 25 years, we've studied how people approach such dilemmas. We've surveyed thousands of people worldwide — leaders and learners, parents and partners. These people find the most creative solutions when they shift from "either/or" to "both/and" thinking. They value tensions and embrace competing demands."
When asked by Authority Magazine for her opinion on what is the most "critical role for a leader during challenging times," Lewis replied, "Care enough to work through the challenges."
"To me that means pausing to avoid a quick either/or decision that oversimplifies the situation but might feel good in the short term," she said. "In the most challenging times, leaders need to seek out and listen to opposing views. Invite others to share their concerns and hopes and work together."
Named to Inc. Magazine's "5 New Books Adam Grant Thinks You Should Read This August" list, "Both/And Thinking" also is cited in a Forbes article, "Why Leaders Need to Learn to Be Able to Handle Ambiguity."
Lewis also was interviewed by the following outlets and podcasts:
"Both/And" webinar for women leaders on Sept. 30
Hear from Marianne Lewis and Wendy K. Smith during the webinar "Both/And in Women's Leadership: Advancing Gender Equity from the Classroom to the Boardroom" on Sept. 30 from 9 to 10 a.m. EST.
Attendees will discover how both/and thinking can pave the way for creative, lasting solutions to everyday challenges encountered by women business leaders. A panel of exceptional business leaders, including Lindner alumni, also will weigh in on how they inject both/and thinking in their lives and careers. Register today.
Featured image: Marianne Lewis with copies of "Both/And Thinking." Photo by Gavin Vargas.
Marianne on the Move
Lewis is embarking on a national tour, meeting with UC alumni to provide updates about interdisciplinary initiatives at Lindner. At each event, Lewis will engage with alumni about problem solving, leadership, entrepreneurship and more. Each attendee will receive a copy of "Both/And Thinking."