New name, same high level of excellence for UC Blue Ash media communications
Students keep the program's impressive streak going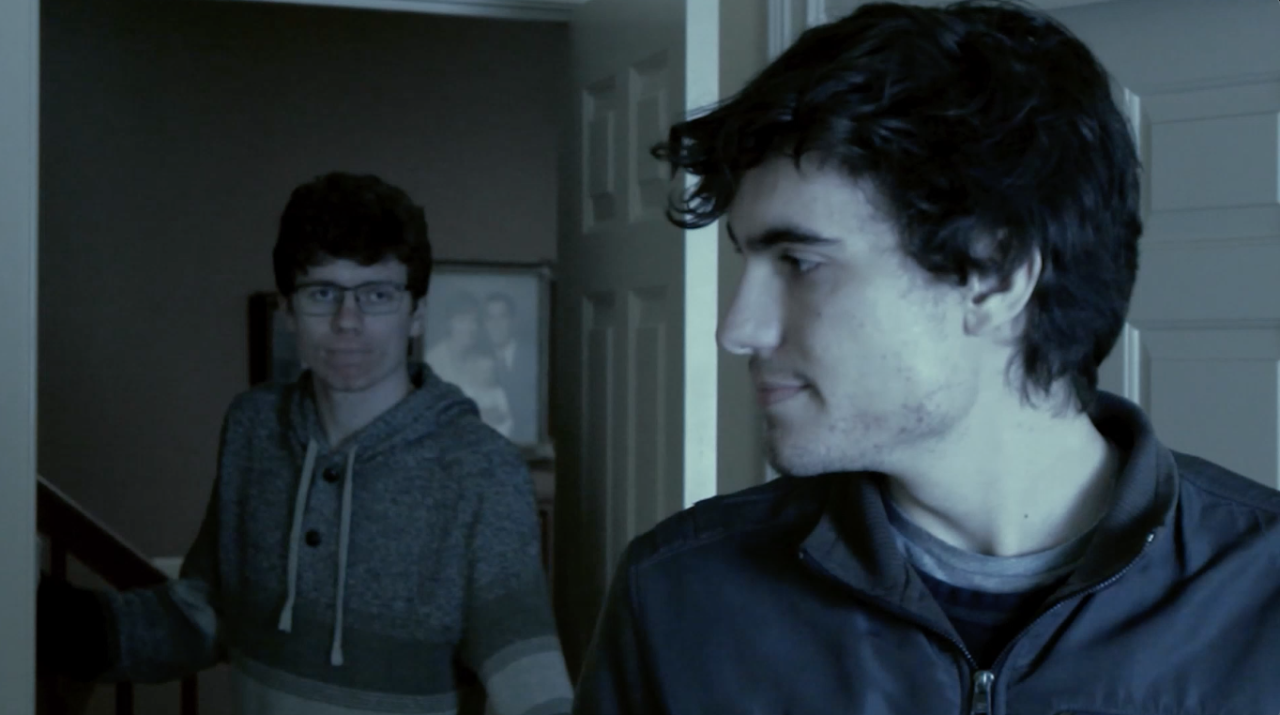 The name of the department may have changed, but the consistent award-winning results have not.
For the 15th consecutive year, students from the Applied Media Communications program at the University of Cincinnati Blue Ash College have been recognized for their exceptional work by the Ohio Valley Chapter of the National Academy of Television Arts & Sciences (NATAS).
Applied Media Communications was known as Electronic Media Technology until the college changed the program name last year to better reflect the curriculum and its focus on the use of digital technology to disseminate mediated communication.
Six UC Blue Ash students received a total of 16 nominations for the coveted Student Production Award, tying Xavier University for the most nominations for any college or university included in the four-state region (Indiana, Kentucky, Ohio and West Virginia) that makes up the Ohio Valley Chapter.
The 2022 Ohio Valley Chapter NATAS Awards ceremony was held on Sept. 18, and four UC Blue Ash students received Student Production Awards in five different categories, representing the most awards among any of the colleges and universities in the competition. This is even more impressive when you consider that Applied Media Communications is a two-year Associate of Applied Science degree program; the 11 other colleges and universities represented in the competition all have four-year programs.
"These awards were distributed primarily across a wide range of craft categories, which continues to demonstrate the solid technical and practical strengths of our program," says H. Michael Sanders, UC Blue Ash professor and department chair of Media Communications & Technology. "We are extremely proud of the impressive accomplishments of our students competing head-to-head with students in four-year degree programs across the region."
It should also be noted that another of the award winners from the University of Cincinnati Conservatory College of Music, Chauncey Luce, is an alumnus of the UC Blue Ash program.
The Academy recognizes student work in specific categories for the Student Production Awards, just as they recognize professional work with Emmy Awards. The 2022 College Student Production Award competition received entries from colleges and universities across the chapter's four-state region. Industry professionals judged and critiqued the entries which showcased a wide range of talent from these future broadcasters and media producers. The Ohio Valley Chapter honored twelve academic programs receiving Official Nominations.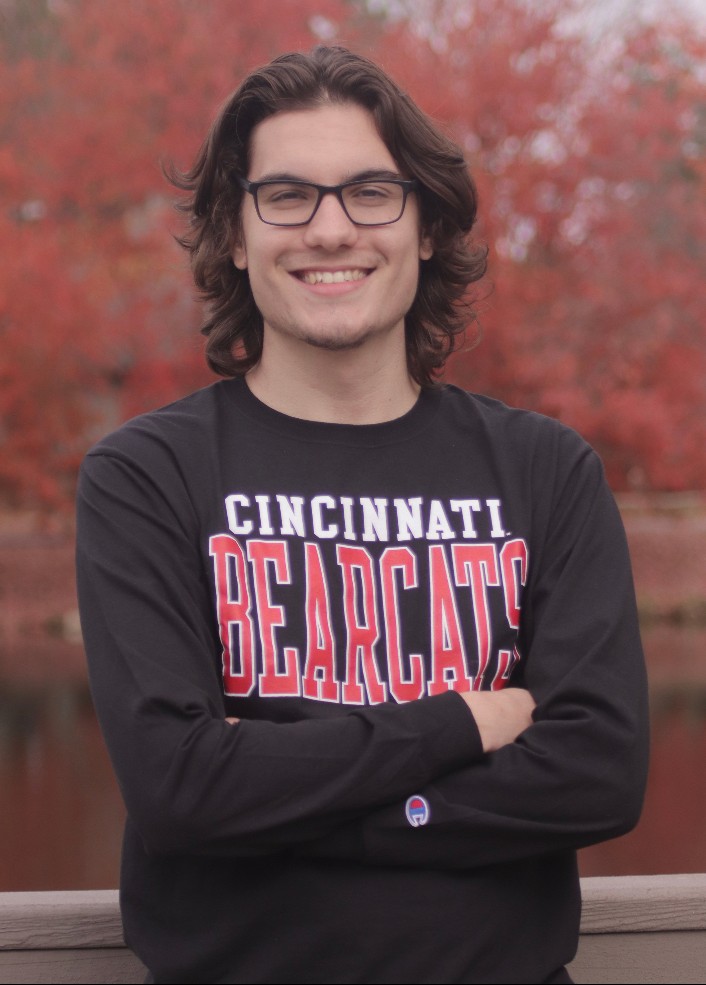 The following are UC Blue Ash students who won 2022 Ohio Valley Chapter NATAS Student Production Awards.
Animation/Graphics/Special Effects
Audio/Sound: Joshua Kwiatkowski for Imminence
Director: Logan Keller for Thomas
Editor: Joshua Kwiatkowski for Imminence
Students also receiving nominations for Student Production Awards were Ray Runtz for Animation Portfolio (Animation/Graphics/SFX) and Malcolm Hillman for Moving Too Fast (Music Video).
The UC Blue Ash faculty advisors for the projects are William Boyle, David Hartz, Dave Hubble and H. Michael Sanders.
Each project represents professional levels of accomplishment in their respective areas of technical craft or program classification, and these projects were recommended for nomination by working media professionals including animators, video producers, production managers, directors of photography and screenwriters who serve on the Applied Media Communications capstone review panels each year at UC Blue Ash College.
The Ohio Valley Chapter of NATAS is one of 20 regional chapters in the United States. It includes the television markets of Athens, Cincinnati, Columbus, Dayton and Zanesville in Ohio; Bowling Green, Lexington and Louisville in Kentucky; Evansville and Terre Haute in Indiana; and Bluefield/Beckley/Oak Hill, Charleston/Huntington, Clarksburg/Weston and Parkersburg in West Virginia.
The complete list of this year's College Student Production Award winners is available on the Ohio Valley Chapter website.
For more information about Media Communications and Technology degree and certificate programs at UC Blue Ash College, you can visit the department online or call 513-558-8299.
Featured image at top: A still image from Hannah Hockney's award-winning Animation Reel.
About UC Blue Ash College
UC Blue Ash College is a regional college within the University of Cincinnati. It offers one of the best values in higher education with access to a nationally recognized UC education in more than 50 degree and certificate programs, as well as tuition that is about half of most colleges and universities. The college is located on a scenic 135-acre wooded campus in the heart of Blue Ash, Ohio. To learn more, call 513-745-5600, visit us online, like us on Facebook or follow us on Twitter and Instagram.