Osher Center recognized with two awards at the UC Foundation Outstanding Philanthropic Volunteer Awards
Very few groups have received awards in more than one category during this prestigious event
Sian Cotton, PhD, Turner Farm Endowed Chair, professor in the Department of Family & Community Medicine, and Director of the Osher Center for Integrative Health at UC was selected by the UC Foundation for the 2022 Staff Award of Merit. This award is given to an individual who embraces the spirit of George Rieveschl. Cotton is recognized for her exemplary leadership and passion of elevating integrative health in the greater Cincinnati region and beyond since founding the center in 2013. In 2021, the Center was designated as one of 11 elite international members of The Osher Collaborative with a transformational investment of $5.5M in endowments and operational funding from The Bernard Osher Foundation.
During her remarks, Cotton recognized the Cincinnati community for helping move the center toward reaching its goals.
While I humbly accept this recognition, this award speaks to the generosity of the Cincinnati community in helping us reach our goals. This community's generosity of spirit gives us hope.
Sian Cotton, PHD, Staff Award of Merit Winner
With her remarks, Cotton also drew on the importance of the collaborations between UC, UC Health, and the Cincinnati community. She noted that during the COVID-19 pandemic, the health system remained committed to the Center's three full-time acupuncturists while increasing insurance coverage which opened access for tens of thousands of patients. Meanwhile, a generous community stepped up to support by funding an under-resourced patients' access program for integrative care. 
Group Philanthropic Award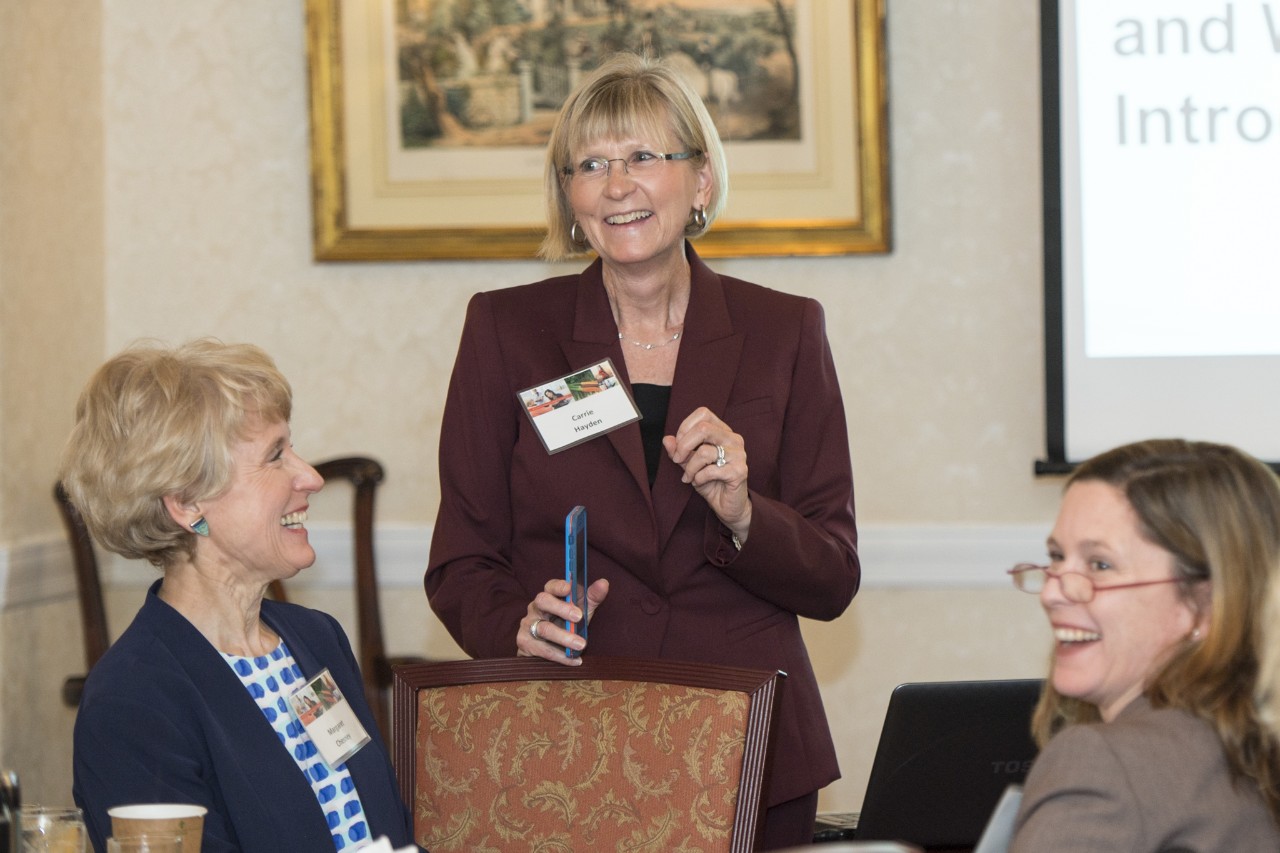 The Osher Center's Community Advisory Council also received the Group Philanthropy Award during the George Rieveschl Recognition Dinner on October 6, 2022. The Group Philanthropy Award highlights a group that has been highly engaged in philanthropic activities at UC Health or UC and has made a significant positive impact. The advisory council is chaired by Carrie Hayden, a true champion for integrative health and wellness in Cincinnati. This volunteer council works tirelessly to bring awareness and access to integrative health clinical services and wellness education. The council's efforts increased the Center's reach and helped elevate the Center's positive reputation. Since its inception in 2018, advisory council members have been generous with not only their talents and expertise, but personal philanthropy to drive the growth of the Center.
The recognition of both Dr. Sian Cotton and the Osher Center Community Advisory Council is a testament to their extraordinary efforts to improve the landscape for health and wellness for the greater Cincinnati community.
Dolores Dodsen, UC Foundation Director of Development, Clinical Programs
True champions for wellness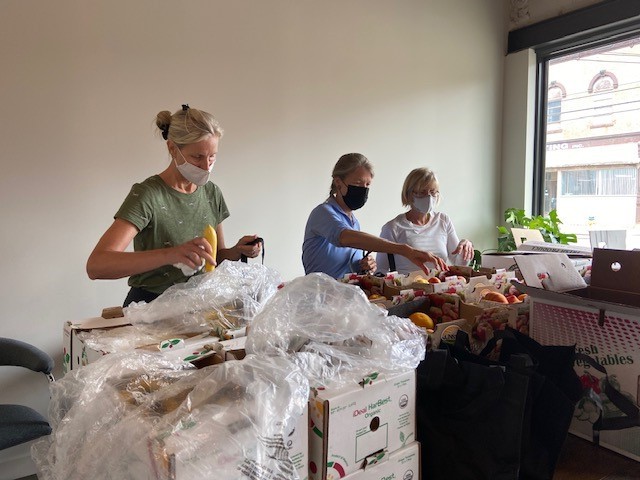 During the COVID-19 pandemic, the Osher Center Community Advisory Council brought together over 275 participants for a Healthy Food, Healthy Minds Farm-to-Table Dinner virtual event that raised over $70,000 to support integrative health clinical services for under-resourced patients and health and wellness community education programs. The program committee had to quickly pivot this event from in-person to a one-of-a-kind virtual dinner and presentation that included delivery of a healthy meal for attendees.
The advisory council's diverse expertise includes clinical leaders in medicine and nursing, integrative medicine and education, lawyers, as well as business and community leaders whose strategic insights, generous philanthropy, and advocacy have made a lasting impact on the health and well-being of the Cincinnati community.
1
UC COVID-19 studies awarded $425K
April 15, 2020
Understanding that time was of the essence in combating this highly infectious disease, UC and its College of Medicine's Office of Research conducted a rapid review and distribution of $425,000 in novel pilot grants to researchers, focusing on eradicating the disease.
2
Educational breast cancer event focuses on empowerment
Event: November 3, 2018 9:00 AM
"Beyond Breast Cancer: The Path to Empowerment" is an educational event for breast cancer survivors, their families and the community; it will be held from 9 a.m. to 3 p.m. Saturday, Nov. 3, at the Kingsgate Marriott Conference Center, 151 Goodman Drive.
3
Yahoo News: Five Black UC faculty members receive National...
September 8, 2020
Five African-American researchers and healthcare professionals on UC's medical campus have received sizable grants from the National Institutes of Health during the past 18 months. The faculty members were interviewed by WCPO to help showcase innovation and the diverse voices and perspectives they bring as the healthcare community attempts to ease health disparities in communities of color in Cincinnati and beyond.
Debug
Query for this