Paying it forward: Alums unite to create spectacular fundraising gala at CCM
Join alumni, students and guests at the world premiere of "30 Years of Stephen" on Sept. 23
It began with the passion for paying it forward.
UC College-Conservatory of Music alum Jim Semmelman (BFA Musical Theatre, '76) is deeply committed to connecting with current CCM students and making sure they have access to the same opportunities, mentorship and support he received as a student. CCM helped open doors for Semmelman, who has enjoyed a long career as a performer and stage manager, having worked on Broadway and at NBC on Today, The View and more.

In the spring of 2020, Semmelman, was concerned the pandemic would upend every aspect of life at CCM Village. So, he and a cohort of fellow alumni set in motion a plan that would eventually become 30 Years of Stephen: The Music of Stephen Flaherty. The fundraising gala features alumni and student performances in a spectacular evening of music and stories on Sept. 23, 2022 at CCM's Corbett Auditorium; learn more.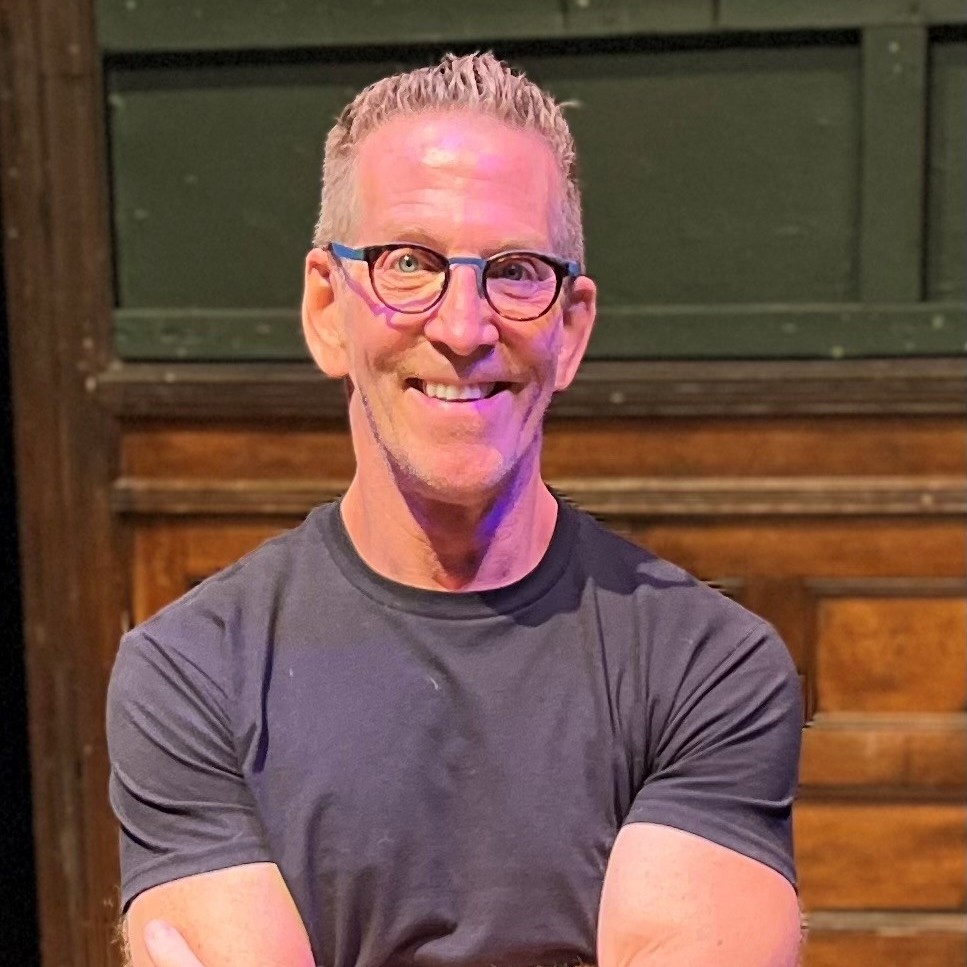 "I am so grateful to my school for all the education and experiences I received here," recounts Semmelman, "and I knew I wanted to help do something special to support current students, raise money for scholarships, and elevate the profile of CCM."
30 Years of Stephen is the direct result of the power of CCM's prestigious alumni.
Semmelman recalls, "I was brainstorming with Jeff Saver (BM Piano, '79) about [how we could support CCM] and we realized – CCM has the most amazing alum in Stephen Flaherty (BM Composition, '82). I mean, my God he's written some of the most beautiful Broadway scores and shows ever. Tony Award-winning Stephen Flaherty, one of CCM's most prolific alum, is behind such well known works including Ragtime, Once On This Island, Seussical, and Anastasia, among many others. The question became — how could we get Stephen involved? So, we tossed around some ideas and the end result is 30 Years of Stephen, which will receive its world premiere at CCM on Friday, Sept. 23."
What can audiences expect?
"Well for starters, Stephen was thrilled for his music to be performed at his alma mater," Semmelman says. "We enlisted the help of Kevin McCollum (BFA Musical Theatre, '84; HonDoc, '05), who then brought in Broadway playwright David Goldsmith (BFA Musical Theatre, '85) to help connect Stephen's songs with his own words and interviews to really create a brand-new show. Director Marcia Milgrom Dodge has contributed her brilliant insights to create an amazing evening. Audiences are going to see the culmination of almost five hours of interviews we did with Stephen in his home and while walking around Midtown Manhattan. I can't wait for everyone to hear the pearls of wisdom from his long Broadway career."
Do you have any words of wisdom to share for current students and recent grads?
"Say yes to everything," Semmelman says. "Don't burn bridges. And keep up with your classmates! It's the contacts and connections you make at CCM that will keep you moving forward."
Speaking of the friends you make at CCM, above all, 30 Years of Stephen highlights the deep love and dedication CCM alumni have for their school. CCM is honored to welcome back prestigious alumni and friends of CCM including Christy Altomare (BFA Musical Theatre, '08), Ashley Brown (BFA Musical Theatre, '04), Jason Graae (BFA Musical Theatre, '80), Bryonha Marie (Broadway guest artist), Stephanie Jae Park (BFA Musical Theatre, '14), Alton Fitzgerald White (Musical Theatre att. 1983-86) and other surprise guests.
Don't miss this once-in-a-lifetime opportunity to see some of Broadway's brightest stars in the world premiere of 30 Years of Stephen: The Music of Stephen Flaherty at CCM. Your ticket grants you an evening of unforgettable entertainment, and also supports student scholarships and programming at CCM. After three years of budget cuts and lost box office revenue, CCM alumni are leading the charge to ensure that current CCM students continue to have the same opportunities they once had here.
Tickets can be purchased online at ccm.uc.edu/30yearsofstephen. General Admission (Soloist) tickets cost $150 and Alumni tickets cost $100.
Become a Sponsor or Host: Sponsorship and host levels range from $150-$5,000. View a full list of levels and benefits. To discuss benefit details or sponsorship opportunities, call CCM Development and Alumni Relations at 513-556-2100.
Hosted by CCMpower — a dedicated volunteer group comprised of friends, advocates and alumni — 30 Years of Stephen: The Music of Stephen Flaherty generates essential support to fund student scholarships, projects and travel opportunities. These unique educational offerings are essential to the CCM experience and provide creative opportunities for students that are vital to their growth as creators and collaborators. After three years of budget cuts and lost box office revenue, our alumni are leading the charge to ensure that CCM students will have the same exceptional experiences that they once had here. We hope that you will join them in showing your support of CCM and help us to continue to lead as we explore what comes next in the performing and media arts.
Story by Elaine Cox
Associate Director of Development and Alumni Relations