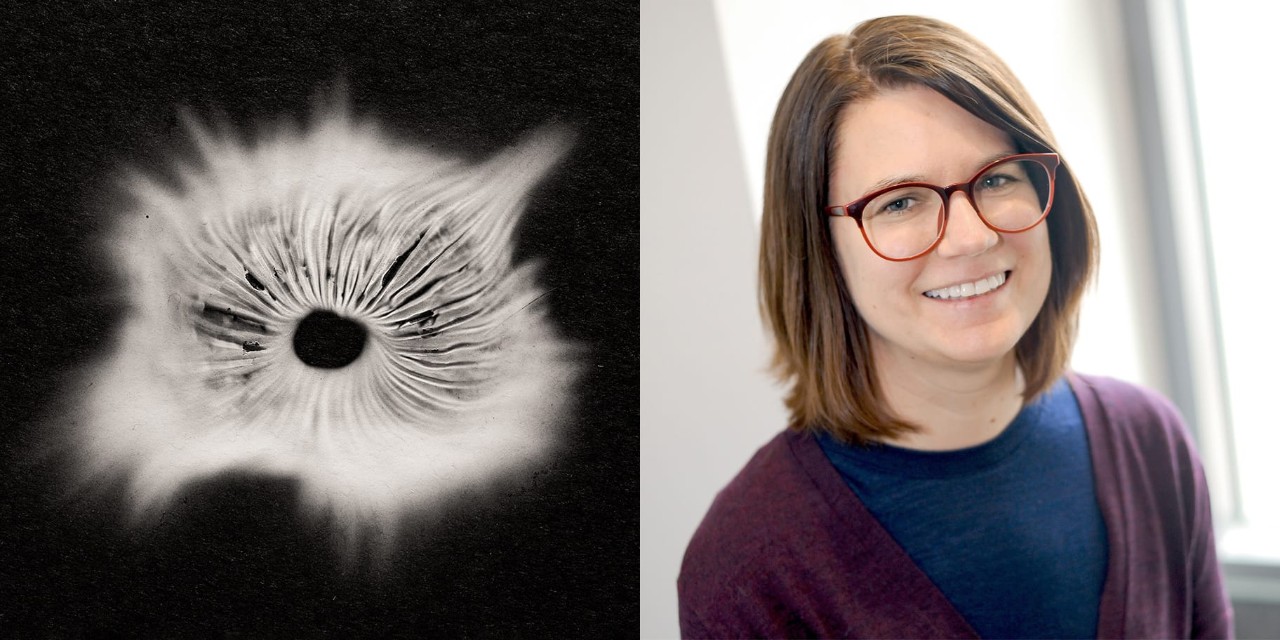 'Illuminated Landscapes' photography featured at UC Clermont
Public exhibit is part of regional FotoFocus Biennial 2022; opening reception Oct. 18.
The UC Clermont Art Gallery welcomes the public for the photography exhibit "Illuminated Landscapes" by Virginia Kistler, on display through Dec. 15.
An opening reception will be held Oct. 18 from 12:30-1:30 p.m. in the Snyder Building, Room 140, followed by an artist lecture from 1:30-2:30 p.m. in Snyder Room 153.
The show features two-dimensional photography and sculptures created from scenes found in the natural world and contemporary technology. Kistler is an interdisciplinary artist who uses a variety of media — laser-cut acrylic, CNC router-cut plastic, stainless steel, wood and 3D printed plastic.
Before becoming a public artist, she spent 20 years designing interactives for children's museums and science centers. Kistler has shown work nationally and has been commissioned by the Lincoln Motor Company, the Dayton Metro Library and Cleveland State University to create permanent works of sculpture.
"My work is born out of the intersection of science and technology, while driven by my interest in the rapidly changing landscapes in which we all live," said Kistler, who utilizes often unseen impressions, such as fungi spore prints, aerial maps of green space, light maps of urban landscapes, sound impressions and interference patterns. "Using these natural phenomena and technological systems, I dissect and synthesize the information to create three-dimensional forms as a mechanism for understanding our shifting world."
The "Illuminated Landscapes" exhibition is part of FotoFocus Biennial 2022, which includes more than 100 projects in museums, galleries and universities across Greater Cincinnati, Northern Kentucky, Columbus and Dayton, Ohio. Now in its sixth iteration, FotoFocus 2022 features more than 600 artists, curators and educators — the largest event of its kind in the United States. Each biennial is structured around a unifying theme; this year's theme is "World Record," which highlights photography's extensive record of life on earth, humankind's impact on the natural world and the choices we now face as a global community.  
The UC Clermont Art Gallery is located in the Snyder Building on the college's campus, 4200 Clermont College Drive, Batavia, Ohio. Gallery hours are Monday through Friday, 8 a.m.–5 p.m. All exhibits are free and open to the public. For nearly 30 years, the spacious 1,000-square-foot gallery has offered visual art exhibits open to UC Clermont students, faculty, staff and the general public. Visit ucclermont.edu/community-arts for more information.