Medscape: AF detection by smartwatch challenging in some patients
UC expert says patients at risk for developing AF could benefit from monitoring using a smartwatch
New research shows that the ability of the Apple Watch to detect atrial fibrillation (AF) is significantly affected by underlying ECG abnormalities such as sinus node dysfunction, atrioventricular block, or intraventricular conduction delay. In a story on the research published by Medscape, Richard Becker, MD, professor and director, UC Heart, Lung and Vascular Institute and UC Division of Cardiovascular Health and Disease at the UC College of Medicine provided reaction to the research.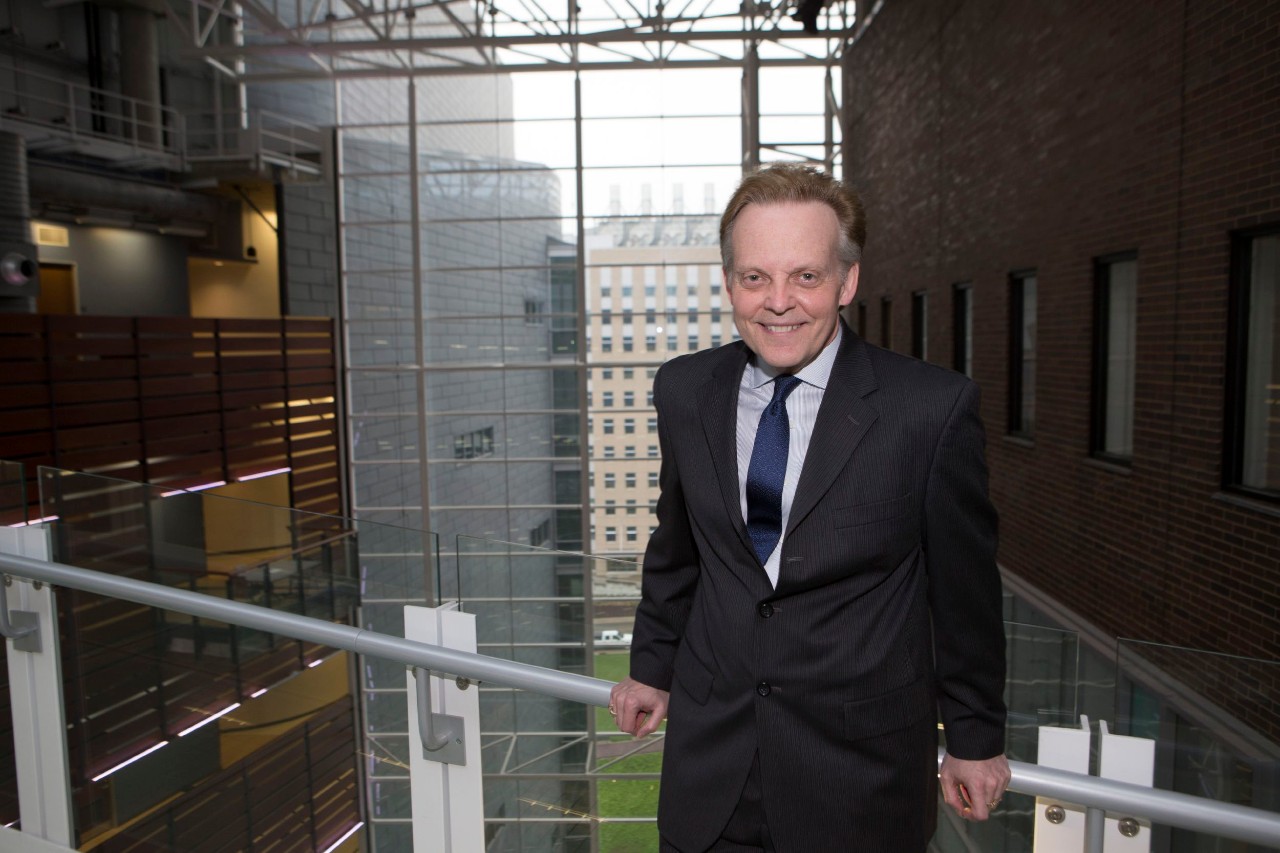 "This is exactly the kind of investigation required to improve upon existing detection algorithms that will someday facilitate routine use in patient care," said Becker. "An ability to detect AF in a large proportion of those with the heart rhythm abnormality is encouraging."
The findings should not detract from well-conducted studies in otherwise healthy individuals of varied age in whom AF was accurately detected, he added. "Similarly, an automatic diagnosis algorithm for AF, pending optimization and validation in a large and diverse cohort, should be viewed as a communication tool between patients and healthcare providers."
Patients at risk for developing AF could benefit from continuous monitoring using a smartwatch, said Becker.
"Pre-existing heart rhythm abnormalities must be taken into consideration. Optimal utilization of emerging technology to include wearables requires an understanding of performance and limitations. It is best undertaken in coordination with a healthcare provider."
Lead photo/Onur Binay/Unsplash
Next Lives Here
The University of Cincinnati is classified as a Research 1 institution by the Carnegie Commission and is ranked in the National Science Foundation's Top-35 public research universities. UC's graduate students and faculty investigate problems and innovate solutions with real-world impact. Next Lives Here.
1
Yahoo News: Five Black UC faculty members receive National...
September 8, 2020
Five African-American researchers and healthcare professionals on UC's medical campus have received sizable grants from the National Institutes of Health during the past 18 months. The faculty members were interviewed by WCPO to help showcase innovation and the diverse voices and perspectives they bring as the healthcare community attempts to ease health disparities in communities of color in Cincinnati and beyond.
2
UC COVID-19 studies awarded $425K
April 15, 2020
Understanding that time was of the essence in combating this highly infectious disease, UC and its College of Medicine's Office of Research conducted a rapid review and distribution of $425,000 in novel pilot grants to researchers, focusing on eradicating the disease.
3
Educational breast cancer event focuses on empowerment
Event: November 3, 2018 9:00 AM
"Beyond Breast Cancer: The Path to Empowerment" is an educational event for breast cancer survivors, their families and the community; it will be held from 9 a.m. to 3 p.m. Saturday, Nov. 3, at the Kingsgate Marriott Conference Center, 151 Goodman Drive.
Debug
Query for this