New, Convenient Air Compressor Installed Outside of Eden Garage
UC Parking Services has added an air compressor station on Medical Campus.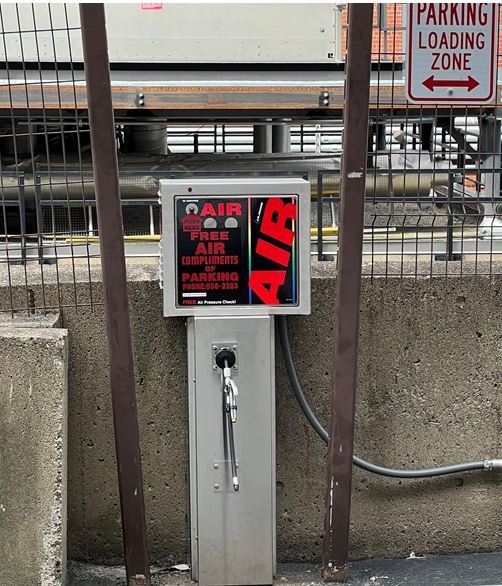 Parking Services has installed an additional electronic tire inflator/air compressor on the Medical Campus for the convenience of students, faculty and staff in need. This new and easy-to-use air compressor is located at the rear of Eden Garage. When Public Safety personnel are not readily available, or cannot respond quickly due to other calls, this installment will be especially handy.
For those on Main Campus, there are two air compressor locations. One electronic tire inflator is located on Scioto Avenue next to University Avenue Garage, and the second air compressor is accessible via the French Hall Dock, located on Commons Way, next to Dabney Hall.
If you are ever in need of Public Safety, please contact: 513-556-1111 for unlocks and jump starts.
More info at uc.edu/parking.
2
Supporting the holistic student
April 28, 2023
Christy Wolfram, is the first embedded clinician within the College of Allied Health Sciences and the College of Pharmacy. She joins the University of Cincinnati's efforts to better support the holistic student. Wolfram aims to provide solution-focused counseling services to the students of CAHS.
3
'I can focus on how best I can give back'
July 19, 2022
Sushruth Muthuluru, a graduate of duPont Manual High School in Louisville, Kentucky, is an incoming Cincinnatus Presidential Scholar who has already conducted four years of medical research.
Debug
Query for this