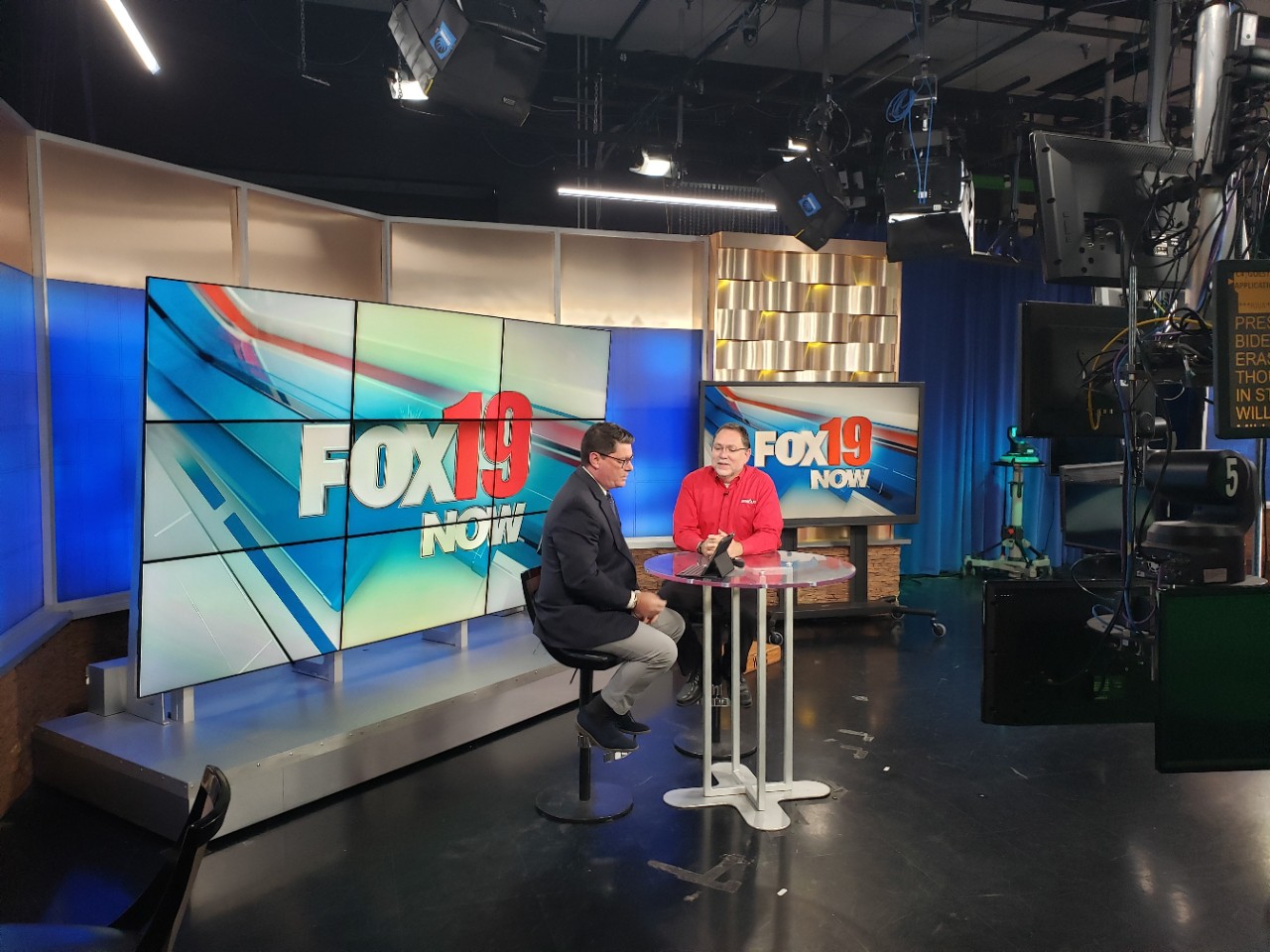 Fox 19: Preparing to apply for student loan forgiveness
UC financial aid director discusses President Biden's loan forgiveness plan
President Joe Biden  in August announced a plan to cancel up to $20,000 for eligible student loan borrowers. Borrowers with loans held by the U.S. Department of Education are eligible for this relief if their individual income is less than $125,000 (or $250,000 for households). The U.S. The Department of Education also continues to manage many targeted, ongoing loan forgiveness programs directed at specific populations. 
Randy Ulses, director of compliance and training for student financial aid at UC, spoke with Fox 19 News about the student loan forgiveness plan. He explained that a student debt relief app will be available on StudentAid.gov this month and that individuals looking for assistance should be wary of potential scams.  There is no cost to apply and individuals should only use StudentAid.gov and give information on that site.
Listen to the Fox 19 interview online.
Visit the UC website for more information on this plan as well.
Featured image of Randy Ulses at the Fox 19 studio.  Photo provided.
2
Cincinnati Enquirer: Is College Worth It?
June 9, 2022
The Cncinnati Enquirer reports he University of Cincinnati has seen enrollment continue to grow despite the COVID-19 pandemic. In the fall of 2019, UC reported 22,907 student applications. That number has increased in 2020, 2021 and 2022, and is expected to reach an estimated 27,230 student applications this fall, the Enquirer reports. Jack Miner, vice provost of enrollment management spoke with the Enquirer for the story.
3
Cincinnati tops the list of best places for recent college...
June 15, 2022
SmartAssets released a ranking with seven out of the 10 cities located in Midwest. The Queen City was number one in that ranking. Three categories – jobs, affordability and fun – help drive the decision to pick that first place out of college. The score also considers the number of dining and entertainment establishments along with bar and restaurant reviews and how much of the population is in their 20s. It's no surprise at the University of Cincinnati that the Queen City has a top ranking.
Debug
Query for this