Angela Elliott starts a new family tradition — by going to college at UC
Despite the odds, the Elliott siblings are the first in their family to attend college
In the basket was some UC swag, but more importantly there was a stack of notecards with a message written on each card. Among the messages: Get to class early so you get the seat you want. Register for classes as soon as they open so you have a good schedule. Don't forget to fill out financial aid forms! 
Angela Elliott, a UC senior majoring in social work, wrote the cards because she knew from experience how overwhelming it can be to attend college, especially as a first-generation college student. While Marcus has access to an academic adviser and a Marian Spencer adviser, he says he thinks of his sister as his bonus adviser.  

"I had no idea where to start. I didn't really know anything about college," Angela says of receiving a UC Gen-1 scholarship in 2019 and moving into the Gen-1 1MPACT House. The scholarship paid for half of her housing and meal plan and also gave her access to a Gen-1 adviser, but there was still so much to navigate that she wanted Marcus to have all the advantages she could give him.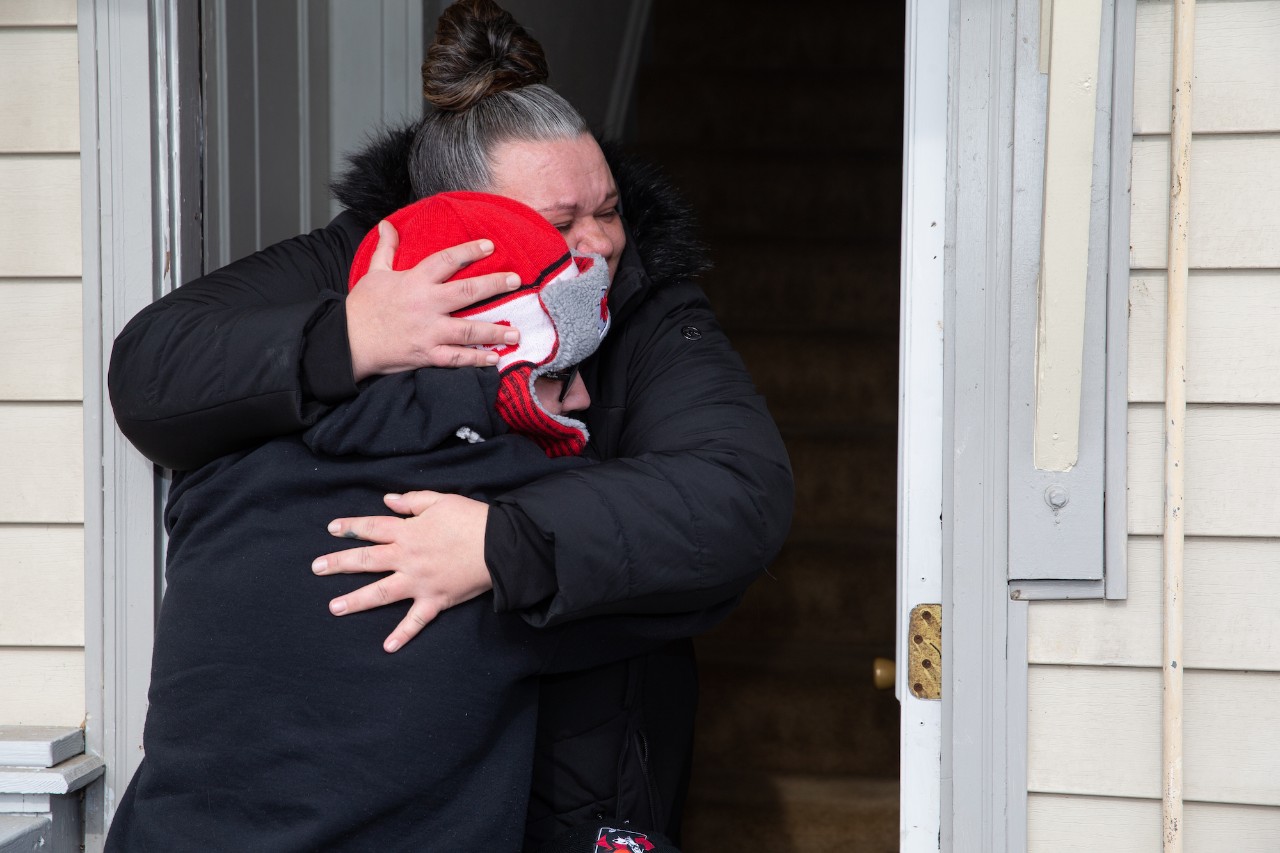 "One of the reasons I did go to college was to help my siblings. My scholarship essay was about wanting to go to remove generational curses," says the Cincinnati Oyler School graduate who became valedictorian of her class, as did Marcus, despite circumstances during their upbringing that could have derailed them both.
At his graduation speech, Marcus thanked his mother, a substance use disorder survivor, for all the love and support she gave her children and says he is constantly thankful for all the strength it took her to overcome addiction when they were children and young teens. 

"How did I get so lucky with my kids?" both siblings say is a constant refrain in their household, since their mother now works as a substance use disorder counselor and sees firsthand how children can flounder in addiction environments.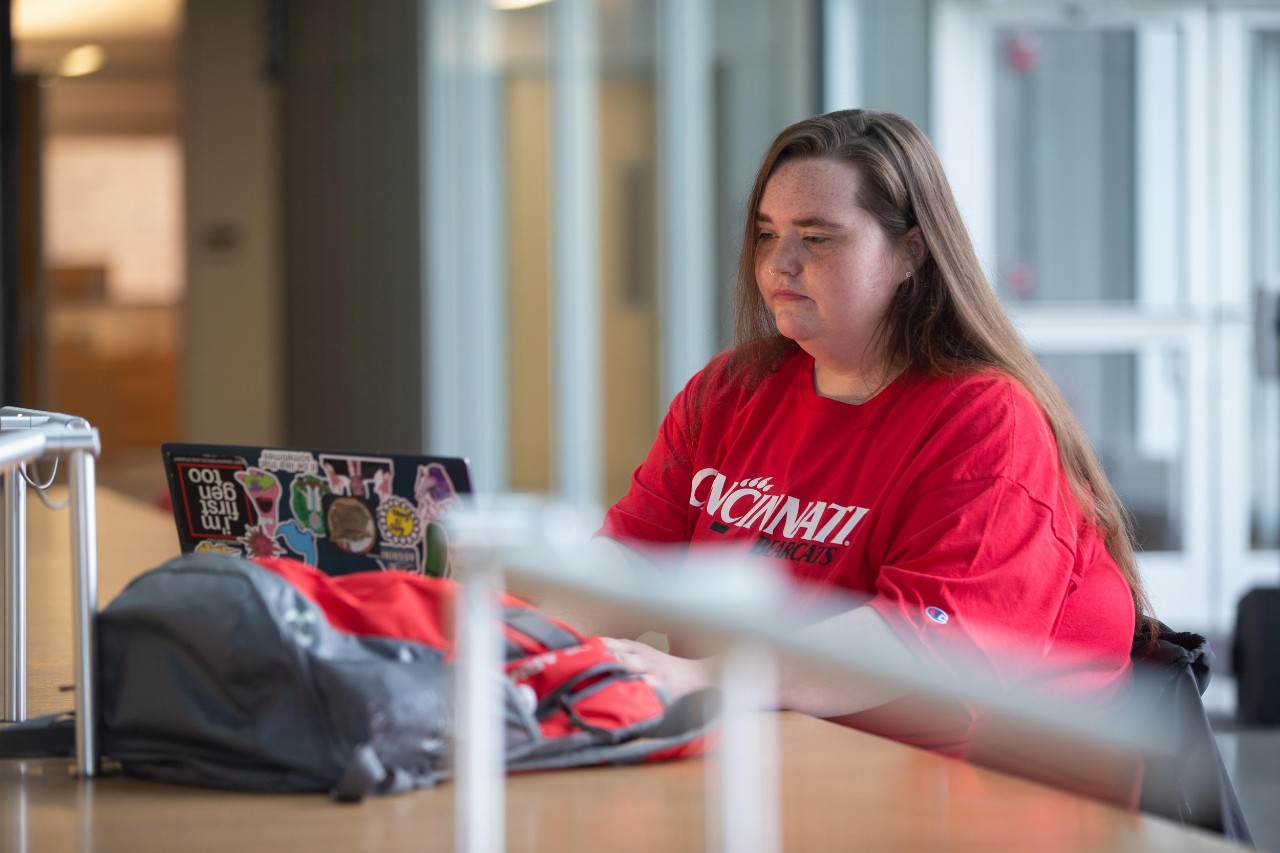 She's taught me that if you work hard and give it your all that you can do anything.
Marcus Elliott on sister Angela
"Our experience is what really pushed me into majoring in social work," Angela says, adding that her current internship at the Hamilton County Public Defenders' Officer has helped her become more empathetic toward others in the same situation. Three days a week she works with clients who are incarcerated and need addiction treatment.
"I'm excited to go every day and it makes me happy to talk with my clients and help them make good choices," she says.

Marcus says he has always looked up to his big sister as a role model and remembers when she was named valedictorian when he was a freshman. "I didn't even know what the word meant," so she explained it to him, and he decided that it sounded like a good thing to be.

"I try to follow in her footsteps when I can. She's taught me that if you work hard and give it your all that you can do anything."
She also taught him, by giving him an umbrella, that it's always a good thing not to get caught in a rainstorm.
"I wouldn't even have an umbrella if it wasn't for her."
Featured image at top of Angela Elliott: Andrew Higley/UC Marketing + Brand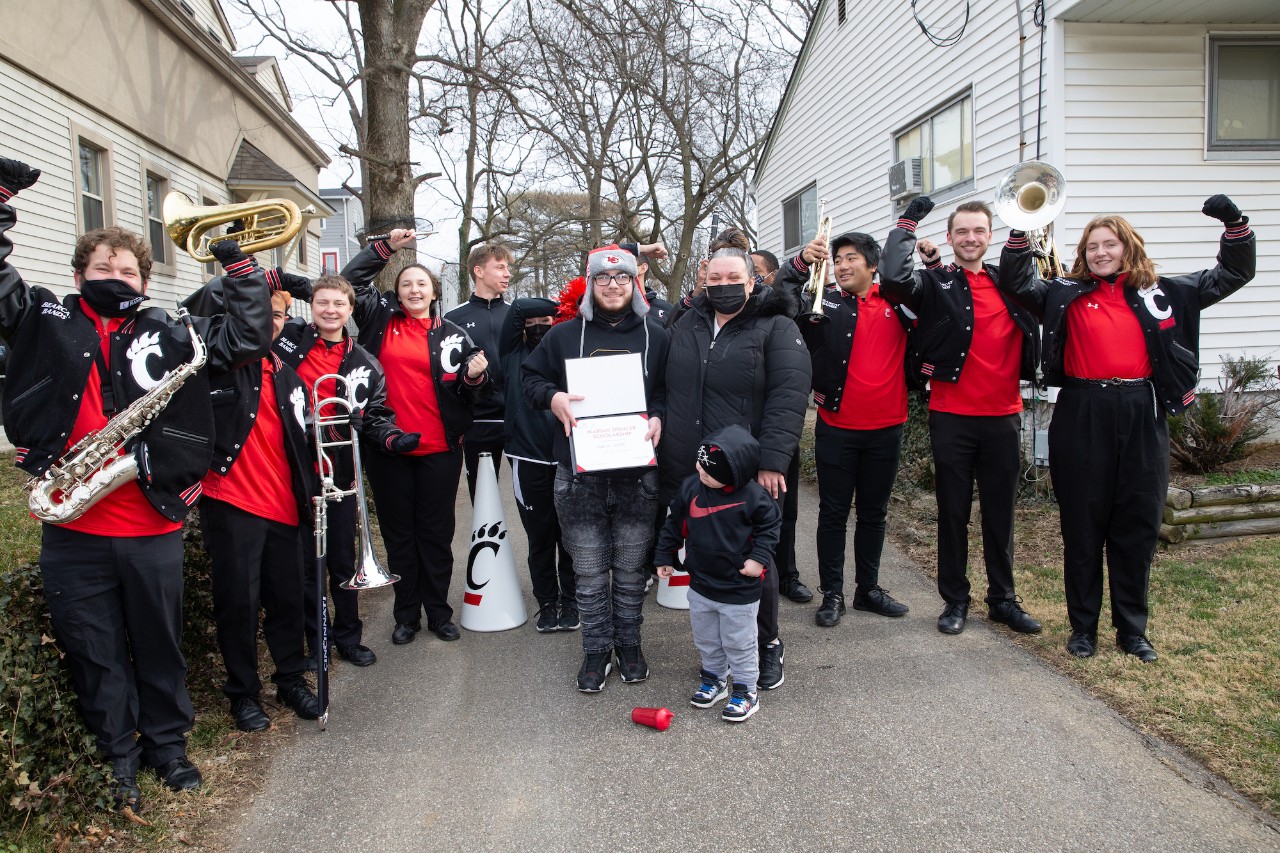 Become a Bearcat
Whether you're a first-generation student or from a family of Bearcats, UC is proud to support you at every step along your journey. We want to make sure you succeed — and feel right at home.
1
UC offers new social justice, Latin American studies degrees
October 7, 2020
University of Cincinnati students can now enroll to earn a Bachelor's degree in two new humanities programs: Social Justice, and Latin American, Caribbean and Latinx Studies, offered through UC's College of Arts and Sciences.
2
UC to host symposium on socially just community research
Event: March 5, 2021 9:30 AM
On Friday, March 5, The Cincinnati Project (TCP) will host its seventh-annual symposium titled "The Art and Science of Socially Just Community Partnered Research," sponsored by UC's College of Arts and Sciences and The Taft Research Center. Director of the Center for Culture-Centered Approach to Research and Evaluation (CARE) Mohan Dutta will deliver the keynote speech. Based in New Zealand, CARE is a global organization dedicated to developing community-based solutions for social change, advocacy and activism, inspired by the conviction that health is a human right. Founded in 2016, TCP unites researchers from UC's College of Arts and Sciences with community partners to benefit marginalized communities in Cincinnati, tackling economic, race, gender and health issues. Past TCP research has focused on high eviction rates in Hamilton County, resulting in city legislation to protect the rights of renters through an eviction prevention plan. In addition to the keynote speaker, the symposium will include discussion panels from area organizations such as Housing Opportunities Made Equal (HOME), the Urban League of Greater Southwestern Ohio, the Center for Closing the Health Gap, and UC faculty researchers. Topics will include ways in which community-based research can be conducted in socially just ways, in order to benefit the communities it is designed to serve. The symposium will be held virtually via Zoom from 9:30 a.m. to 1:30 p.m., and is free and open to the public. For more information or to register, please visit The Cincinnati Project.
3
UC student body leaders use platform to empower others
October 28, 2021
University of Cincinnati student body leaders have taken on a full slate of undergraduate activities, including classes, studies, Bearcats games and leading student government for UC. Elected as president and vice president earlier this semester, the students set to work delivering on their platform of diversity and inclusion, sustainability, campus spirit, mental health and accessibility.  Initiatives so far include a Mental Health Advocacy Week, a career-ready clothing drive and civil discourse training.
Debug
Query for this