Local 12: UC grad creates app to help kids with physical therapy
EVOLVE hopes to begin testing with providers, patients soon
Inspired by her own experience of going through physical therapy, a University of Cincinnati alumna is developing an app to make therapy fun for children, Local 12 reported.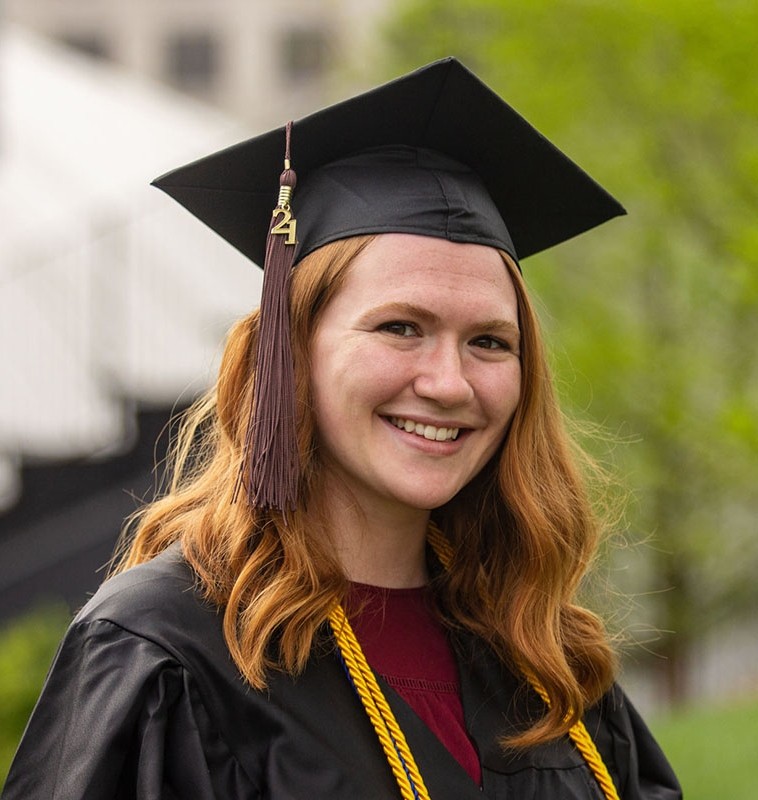 Nicole Chance found her physical therapy for scoliosis to be boring and confusing and saw younger kids who struggled even more than she did. That was her inspiration to develop an app called EVOLVE that will help kids complete their exercises while having fun.
"We are exploring by the realms of maybe a customizable character, being able to unlock trophies or being able to earn clothing for your character or redeem points for something," Chance said.
EVOLVE, a Venture Lab-backed startup, has received funding through UC's 1819 Innovation Hub, which Chance is using to develop her app. She hopes to begin testing with providers and patients soon.
"To be able to have a true impact on people is what I'm most excited about," Chance said.
Featured image at top: Art from EVOLVE's app. Images courtesy of Nicole Chance
Impact Lives Here
The University of Cincinnati is leading public urban universities into a new era of innovation and impact. Our faculty, staff and students are saving lives, changing outcomes and bending the future in our city's direction. Next Lives Here.