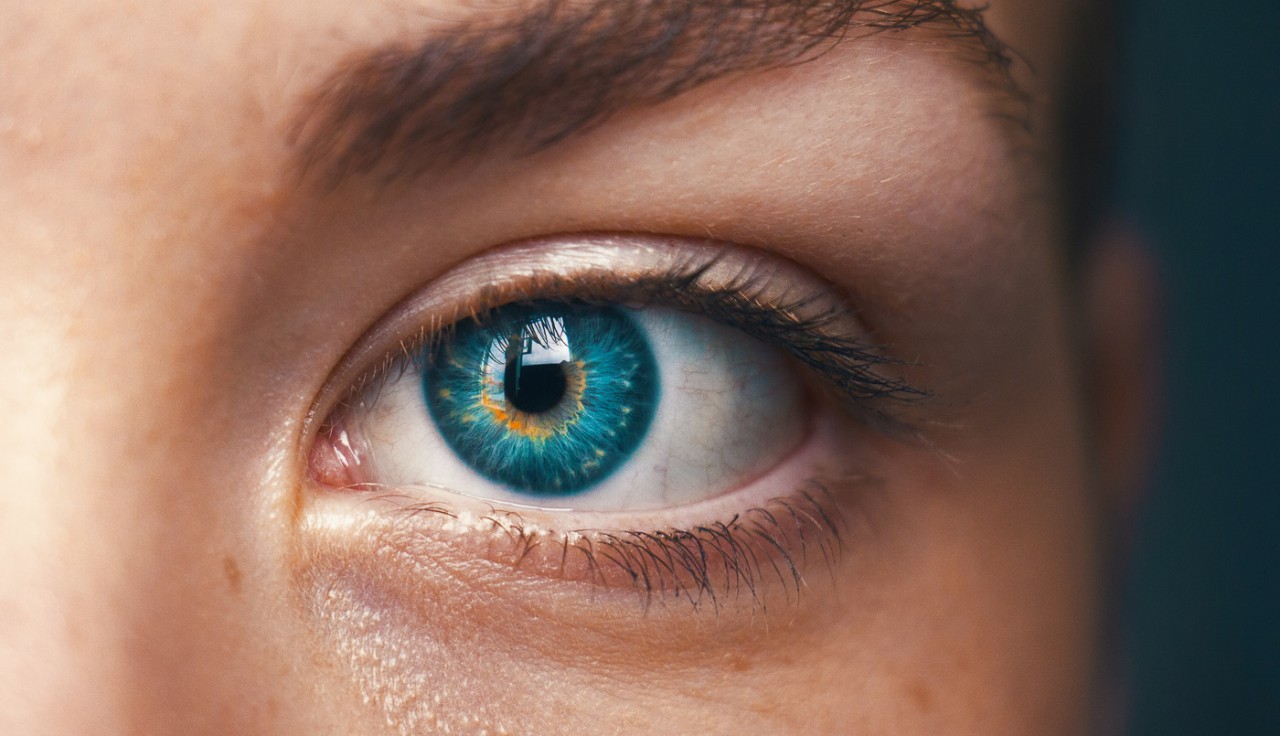 UC to play host to research conference on senses
Sensorium 2022 attracts national researchers in sensory ecology, biology
The University of Cincinnati will play host to the fourth annual regional conference UC founded to share research about sensory ecology and biology.
Sensorium 2022 will showcase UC's new Digital Futures building, home to collaborative labs such as the Institute for Research in Sensing directed by one of conference organizers, UC associate professor Nathan Morehouse.
The conference Nov. 19 and 20 will feature several presentations by UC student and faculty researchers on diverse topics such as the vision of fiddler crabs and echolocation by bats.
Researchers will give 28 poster presentations as well as individual talks.
UC doctoral student Oluwaseun Ajayi will discuss his research into how sleep-deprived mosquitoes prefer to catch up on sleep rather than to hunt for food. His latest study was published in the Journal of Experimental Biology.
UC College of Arts and Sciences students Sophia Clemen and Sanjay Prasher lab will present work from assistant professor Elizabeth Hobson's lab, where they have begun new studies involving northern bobwhite quail.
David Morris, a graduate student in Morehouse's lab, will discuss the evolution of the bright ornamental coloring of paradise jumping spiders.
UC's Institute for Research in Sensing brings together experts in the sciences, fine arts and humanities to examine senses and perception.
"Sensorium showcases one of those deep strengths at UC, the study of sensing and perception in nonhuman animals," Morehouse said.
The natural world is like a billions-year-old research and development department.
Nathan Morehouse, UC's Institute of Research in Sensing
Meanwhile, the Institute for Research in Sensing will resume its popular Alloy Series public talks Thursday, Nov. 17, from 7 to 9 p.m. at the UC Digital Futures building.
These roundtable discussions bring together experts from diverse backgrounds to discuss topics relating to the senses. This week's discussion is titled Perceptions and Accessibility in the Performing Arts. The event is free but tickets are required.
UC's researchers have made startling discoveries about the ways animals perceive and navigate the world, from revealing novel ways that tree snakes climb to using diving beetles to understand our own visual impairments. Researchers are learning more about the amazing echolocation of bats that can even find insects hiding on leaves.
Morehouse said Sensorium also attracts interest from engineers who want to apply what we learn about animal abilities to practical applications in fields such as medicine, autonomous transportation and pollution remediation.
"The natural world is like a billions-year-old research and development department," Morehouse said. "Nature has arrived at elegant solutions to problems that we face as well. It's a good place to look for inspiration when you run out of obvious answers."
Featured image at top: UC will host the fourth-annual Sensorium conference on Nov. 19 and 20 at the Digital Futures building. Photo/Amanda Dalbjorn/Unsplash
Next Lives Here
The University of Cincinnati is leading public urban universities into a new era of innovation and impact. Our faculty, staff and students are saving lives, changing outcomes and bending the future in our city's direction. Next Lives Here.
1
What is UC's 4 + 1 program?
December 4, 2023
You may be a UC student thinking about taking your education to the next level — UC's College of Arts and Sciences has a pathway to help you do just that. A&S has no fewer than 15 five-year programs — from biological sciences to Spanish to psychology — where you can earn both your bachelor's and master's degrees in just five years, versus the traditional six-year track. The Bachelors and Master's 4 + 1 Program is designed to increase your marketability and deepen your understanding of the subject matter. And in an increasingly competitive job market, you may want to investigate an additional year of study.
2
Clifton Court Hall grand opening garners detailed media coverage
September 20, 2023
The University of Cincinnati celebrated the opening of Clifton Court Hall on Tuesday, Sept. 19, with a ribbon cutting, attended by approximately 200 administrators, faculty, staff and students. The event was covered by multiple media outlets.
Debug
Query for this