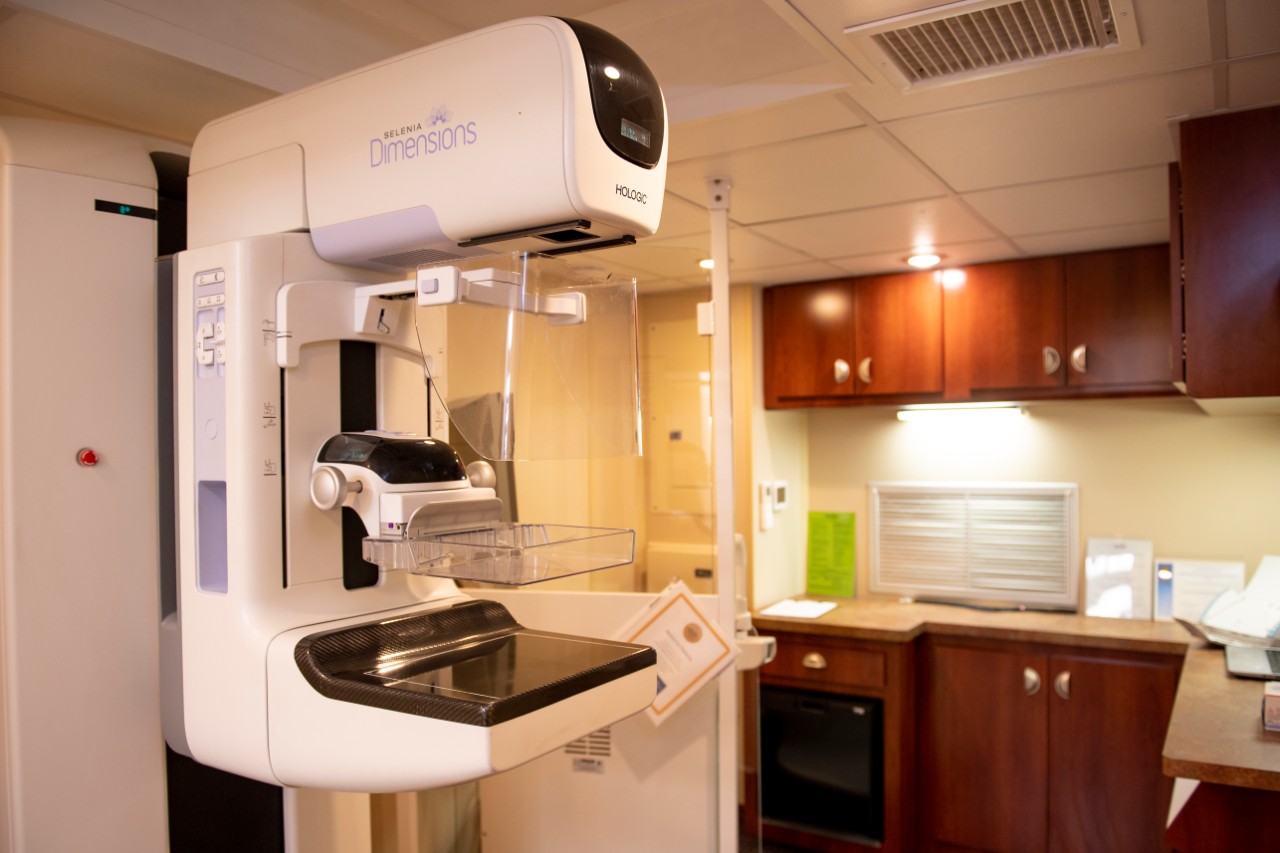 WCPO: UC's Wahab works to address breast cancer disparities
Even though Breast Cancer Awareness Month has passed, the University of Cincinnati's Rifat Wahab said advocacy and education work never stops.
Wahab spoke with WCPO about current disparities between Caucasian and minority breast cancer patients. Black and Hispanic women are 40% more likely to die of breast cancer and have a lower five-year survival rate.
"Unfortunately our minority women when they do present, have a more advanced presentation than our Caucasian women overall," said Wahab, DO, adjunct associate professor in UC's College of Medicine and attending breast radiologist and breast imaging fellowship director at UC Health. "If you do have an abnormality that is found on your mammogram, a study has shown that our African American women, our Hispanic and Latino women, will have a delay in coming back for that return appointment greater than our Caucasian women are."
Wahab encouraged women to encourage each other to get regular screening mammograms beginning at age 40, while conversations with doctors about risk factors should begin at age 30. She said community ambassadors and educational efforts are also an important part of reducing disparities.
Researchers are also actively recruiting more minority women to participate in studies, Wahab said.
"Once we start having more research on our minority women we can better understand what treatments work better for them, what types of breast cancers they are being diagnosed with, what type of screening tools would work best for them to identify those breast cancers at an early age," she said.
Featured photo at top of a 3D mammogram machine. Photo/Colleen Kelley/UC Marketing + Brand.
1
UC COVID-19 studies awarded $425K
April 15, 2020
Understanding that time was of the essence in combating this highly infectious disease, UC and its College of Medicine's Office of Research conducted a rapid review and distribution of $425,000 in novel pilot grants to researchers, focusing on eradicating the disease.
2
Educational breast cancer event focuses on empowerment
Event: November 3, 2018 9:00 AM
"Beyond Breast Cancer: The Path to Empowerment" is an educational event for breast cancer survivors, their families and the community; it will be held from 9 a.m. to 3 p.m. Saturday, Nov. 3, at the Kingsgate Marriott Conference Center, 151 Goodman Drive.
3
Yahoo News: Five Black UC faculty members receive National...
September 8, 2020
Five African-American researchers and healthcare professionals on UC's medical campus have received sizable grants from the National Institutes of Health during the past 18 months. The faculty members were interviewed by WCPO to help showcase innovation and the diverse voices and perspectives they bring as the healthcare community attempts to ease health disparities in communities of color in Cincinnati and beyond.
Debug
Query for this