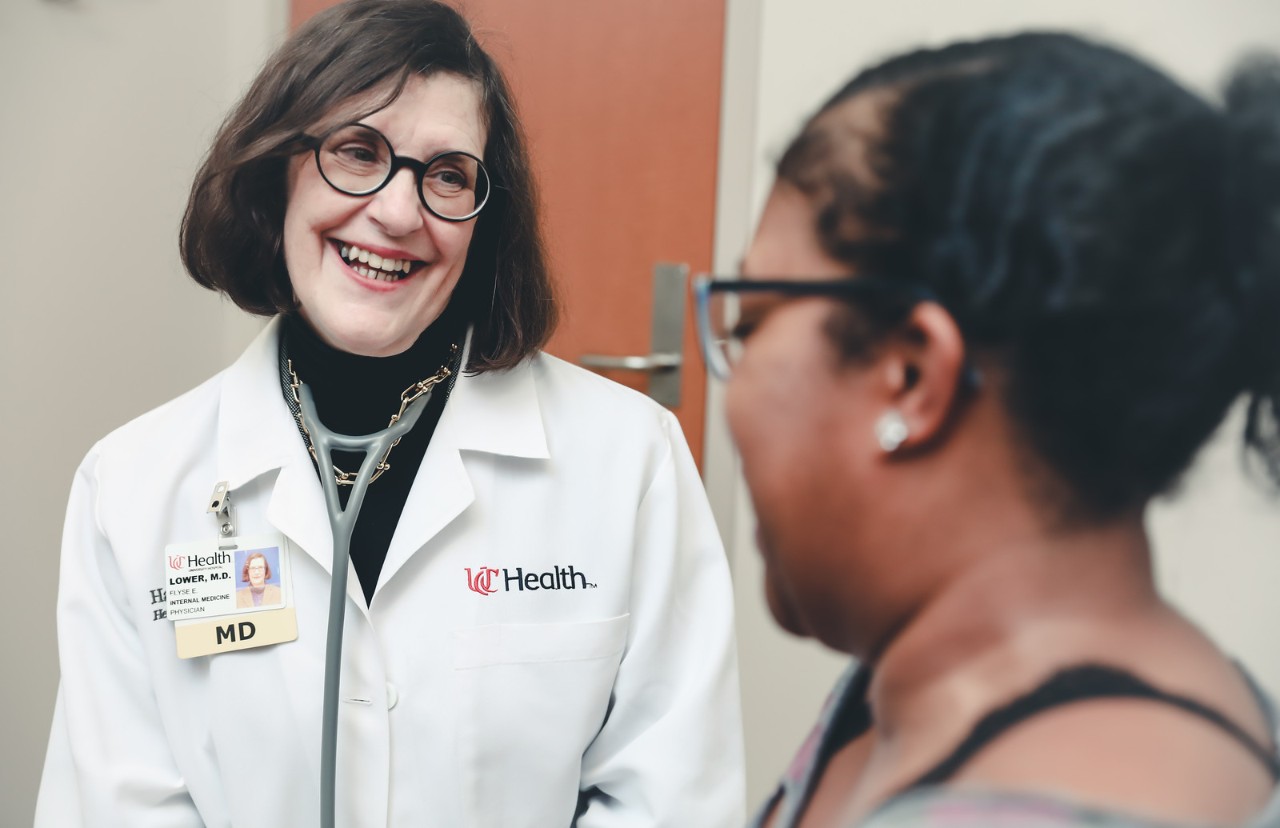 Educational breast cancer event focuses on empowerment
A cancer diagnosis is and always has been a scary occurrence, sometimes leaving the patient feeling powerless and discouraged.
Big strides are being made to overcome this, however, as survivorship rates for all cancers continue to climb and patients see there is life after cancer. This year, the University of Cincinnati (UC) Cancer Institute's Breast Cancer Center is making this the focus of its annual educational symposium. 
The event, titled "Beyond Breast Cancer: The Path to Empowerment," is an educational event for survivors, their families and the community; it will be held from 9 a.m. to 3 p.m. Saturday, Nov. 3, at the Kingsgate Marriott Conference Center, 151 Goodman Drive.
The day's events will focus on looking beyond cancer to the hope of a better tomorrow and will involve presentations from experts within the institute at UC, the community and beyond.
Tram Kim Lam, PhD, program director in the environmental epidemiology branch of the Epidemiology and Genomics Research Program, National Cancer Institute Division of Cancer Control and Population Sciences, and C. Kent Osborne, MD, director of the Dan L. Duncan Comprehensive Cancer Center and the Dudley and Tina Sharp Chair for Cancer Research at Baylor College of Medicine, will be keynote speakers for the event. 
Their talks will explore maximizing outcomes for patients through new breast cancer targets (Osborne) and minimizing risks by engaging the community in national cancer research and prevention efforts (Lam).
Other topics will include overcoming hormone therapy resistance, understanding genetic implications and evaluating one's risk for breast cancer development as well as moving on following diagnosis and treatment. 
"This year, we're really delving into ways we can encourage breast cancer patients and survivors to empower themselves through personal advocacy, education and communication," says Elyse Lower, MD, director of the center, professor in the Division of Hematology Oncology at the UC College of Medicine and a UC Health oncologist. "This annual event allows us to educate attendees about new advances in the field of breast cancer and learn about the work experts at the UC Cancer Institute are doing to fight this disease. We're excited to host the conference again to showcase our strengths locally and to come together as a collective group to encourage and support one another."