Physics World names UC, Cincinnati Children's study among top 10 Breakthroughs of 2022
FLASH radiation therapy trial recognized for significance in advancing scientific progress
Physics World recognized the University of Cincinnati and Cincinnati Children's Hospital Medical Center's FAST-01 study as one of its top 10 Breakthroughs of the Year for 2022.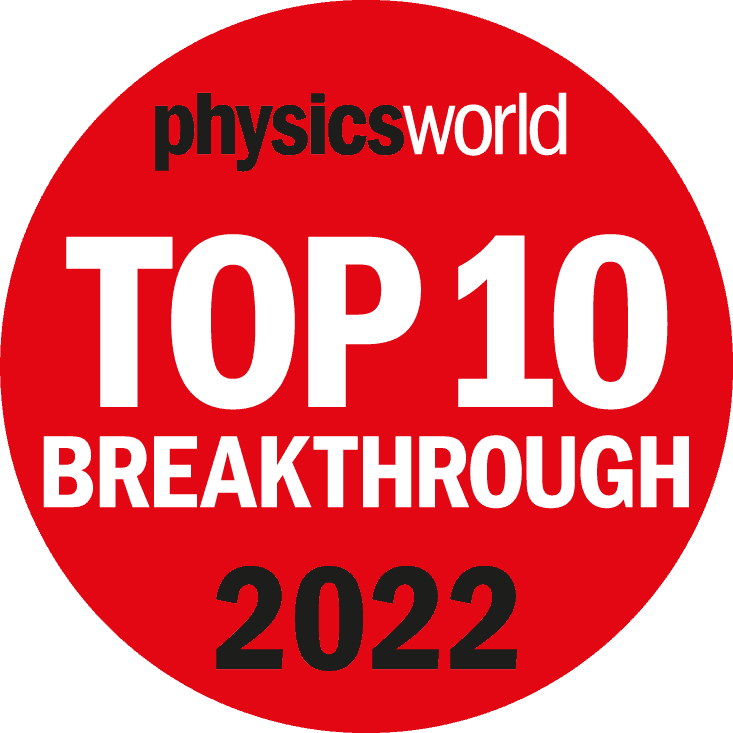 The first-in-human trial tested FLASH radiation treatment (FLASH RT), a method that delivers therapeutic doses of radiation in a fraction of a second. FLASH RT was shown to be as safe and appeared to be as effective as conventional radiation without causing unexpected side effects in the study in a small number of people with bone cancer.

Findings of the FAST-01 trial were published in JAMA Oncology and presented Oct. 23 at the American Society for Radiation Oncology (ASTRO) annual meeting. 
The Physics World top 10 Breakthroughs of the Year list spans areas including quantum and medical physics, astronomy and condensed matter. The Breakthroughs are selected by a panel of Physics World editors who reviewed research published on the site in 2022 based on the following criteria:
Significant advance in knowledge or understanding
Importance of work for scientific progress and/or development of real-world applications
Of general interest to Physics World readers
The FAST-01 trial was led by Emily Daugherty, MD, assistant professor of clinical radiation oncology at the University of Cincinnati Cancer Center; John Breneman, MD, professor of radiation oncology at the Cancer Center and. medical director of the Cincinnati Children's/UC Medical Center Proton Therapy Center; John P. Perentesis, MD, research director of the Proton Therapy Center; and Anthony Mascia, PhD, chief physicist for the center.

"Our study shows FLASH radiotherapy with protons is a practical modality to reduce pain," Daugherty said. "It deserves further exploration because of its potential to decrease the side effects associated with conventional radiation treatments." 
FLASH radiotherapy delivers radiation at dose rates that are more than 300 times higher than those used in conventional radiation treatments. This induces a phenomenon known as the FLASH effect, which reduces the harm that may occur to normal tissue surrounding a tumor during conventional radiation therapy, while still killing the cancer cells at the tumor site. 
"Because FLASH radiotherapy, which is given at ultrahigh dose rates, appears to cause less normal tissue injury, it offers the possibility of delivering larger doses of radiation which could result in higher cure rates for patients with resistant tumors without increasing side effects of treatment," Breneman said. 
The overall Physics World Breakthrough of the Year will be revealed on Wednesday, Dec. 14.
Read the Physics World top 10 Breakthroughs of the Year list.
Read the Physics World coverage of the FAST-01 trial.
Featured photo at top of Dr. Daugherty with a patient. Photo/Colleen Kelley/UC Marketing + Brand.
1
UC COVID-19 studies awarded $425K
April 15, 2020
Understanding that time was of the essence in combating this highly infectious disease, UC and its College of Medicine's Office of Research conducted a rapid review and distribution of $425,000 in novel pilot grants to researchers, focusing on eradicating the disease.
2
Educational breast cancer event focuses on empowerment
Event: November 3, 2018 9:00 AM
"Beyond Breast Cancer: The Path to Empowerment" is an educational event for breast cancer survivors, their families and the community; it will be held from 9 a.m. to 3 p.m. Saturday, Nov. 3, at the Kingsgate Marriott Conference Center, 151 Goodman Drive.
3
Yahoo News: Five Black UC faculty members receive National...
September 8, 2020
Five African-American researchers and healthcare professionals on UC's medical campus have received sizable grants from the National Institutes of Health during the past 18 months. The faculty members were interviewed by WCPO to help showcase innovation and the diverse voices and perspectives they bring as the healthcare community attempts to ease health disparities in communities of color in Cincinnati and beyond.
Debug
Query for this