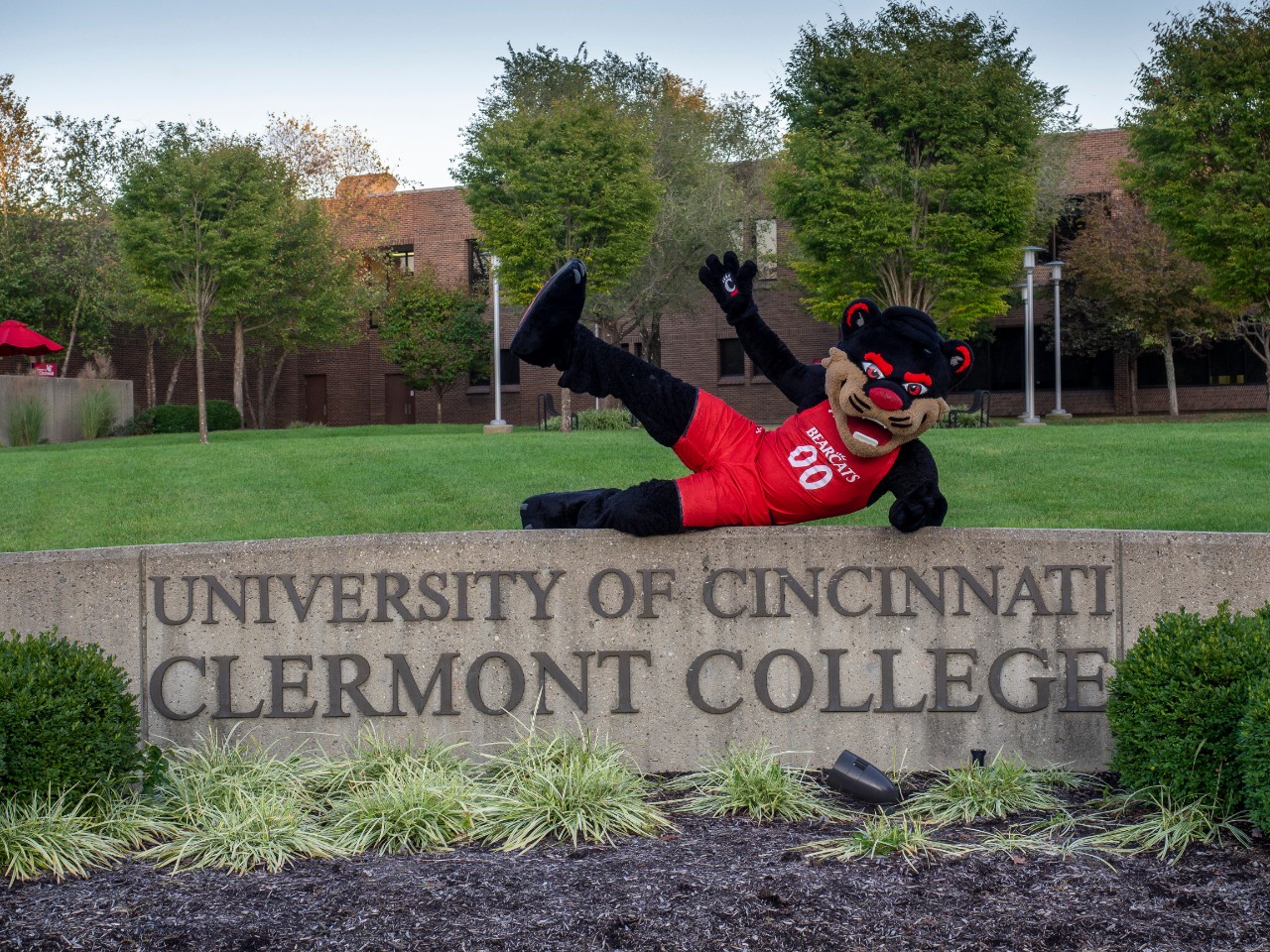 UC Clermont offers 2023-24 scholarships
Current and future students can apply for more than 60 donor-based awards
– Online applications are now available for scholarships for future and current UC Clermont students.  
Students must fill out the application to be automatically considered for donor-based UC Clermont scholarships. Scholarship applications are due by 5 p.m. Tuesday, Jan. 31, 2023. Donor-based scholarship recipients must have a completed UC Clermont admission application on file prior to accepting a scholarship.
UC Clermont offers more than 60 donor-based scholarships each year. In 2022, the college awarded more than $150,000 to students. Donors often have strong college or community ties, and the funding gives students the opportunity to reduce or eliminate the need for loans.
"Scholarships ease the financial burden for students through the generosity of our donors," said Dawn Hundley, UC Clermont director of student success. "Many of our scholarship recipients are able to attend college without incurring student loan debt."
For detailed information and scholarship application forms, please visit https://ucclermont.edu/donor-scholars. Potential applicants can review scholarship categories for eligibility requirements. Students are encouraged to apply for scholarships in more than one category.
For questions regarding the scholarship process, contact Dawn Hundley at dawn.hundley@uc.edu or 513-558-5935.
1
UC surprises future Bearcats on Decision Day
January 24, 2022
Decision Day marks the moment when thousands of incoming Bearcats learn they've been accepted to the University of Cincinnati. University officials surprised four area high school seniors at their schools and homes, making them among the first to be accepted into UC in 2022.
2
Bearcat dreams come true on Decision Day
January 23, 2023
The newest Bearcats learn they've been accepted into the University of Cincinnati on Decision Day, and UC officials surprised area students at their high schools with admission, scholarships and more.
3
Incoming Bearcat hopes to follow mom into medicine
July 29, 2022
Brooke Bartholomew had a hunch something good was about to happen when she saw people carrying balloons in the University of Cincinnati's black and red colors walk into her high school classroom.
Debug
Query for this