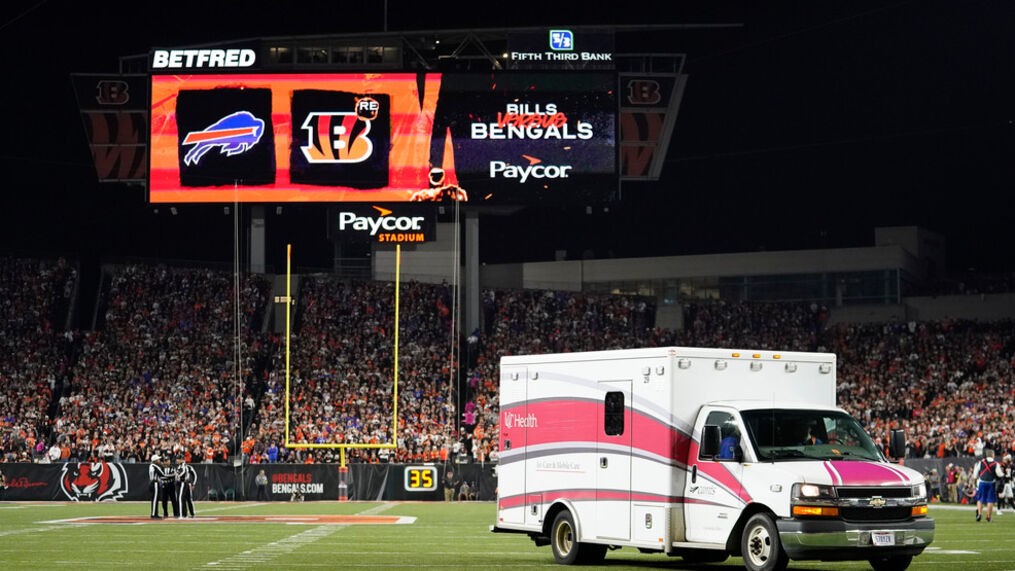 Washington Post: Damar Hamlin is awake, has made a 'fairly remarkable recovery,' doctors say
UC doctors say quick medical response on the field was key
Buffalo Bills safety Damar Hamlin has made "substantial improvement" as part of a "fairly remarkable recovery" after he collapsed during Monday night's football game in Cincinnati and went into cardiac arrest on the field, his doctors said Thursday. The news conference at University of Cincinnati Medical Center received widespread coverage, including in a story published by the Washington Post. 
"There has been substantial improvement in his condition over the past 24 hours," Timothy Pritts, MD, PhD, a professor in the Department of Surgery at the University of Cincinnati College of Medicine, said at a news conference. "We had significant concern about him after the injury and after the event that happened on the field. But he is making substantial progress. As of this morning, he is beginning to awaken, and it appears that his neurological condition and function is intact."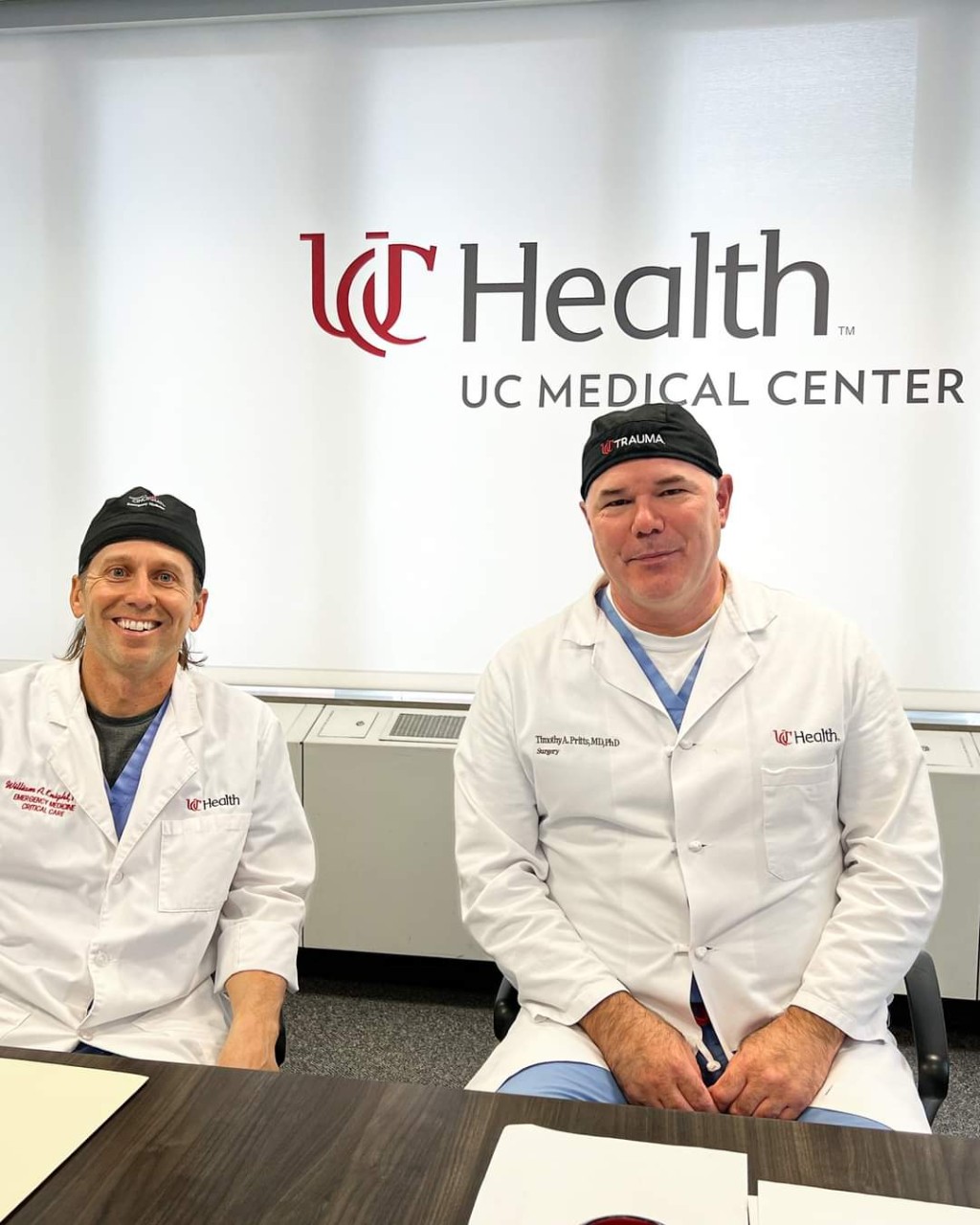 "It's been a long and difficult road for the last three days," said William Knight IV, MD, professor in the school's Department of Emergency Medicine. "He has been very sick and has made a fairly remarkable recovery and improvement."
Knight said that Hamlin, 24, is showing overall clinical improvement "related to not just his vital signs but a lot of his other individual organ recovery."
When Hamlin asked about the winner of Monday's game, Pritts said, those with him at the time responded that Hamlin had won in life.
"It's not only that the lights are on," Pritts said. "We know that he's home. And it appears that all the cylinders are firing, which is greatly gratifying for all of us."
The doctors treating Hamlin cautioned that many steps remain in his recovery.
"He continues to be critically ill," Pritts said, "and continues to undergo intensive care...He still has significant progress that he needs to make. But this marks a really good turning point in his ongoing care...There are many, many steps still ahead of him. From our standpoint, we would like to see him continue to improve, to be completely breathing on his own and then to be ready to be discharged from the hospital."
2
WLWT: COVID-19 vaccine distribution in Ohio
January 11, 2021
COVID-19 vaccine providers across Ohio will soon get better guidance about the next steps for getting shots into arms. Brett Kissela, MD, spoke to WLWT-TV, Channel 5 and said the benefits of the vaccine outweigh any potential side effects.