Christopher Harter named university archivist and head of the Archives and Rare Books Library
Christopher Harter will join the University of Cincinnati Libraries effective March 15, 2023 as the university archivist and head of the Archives and Rare Books Library.
"I believe that Chris's breadth and depth of knowledge and experience will help lead and support UC Libraries and the Archives and Rare Books Library as we move forward to implement the objectives of our Strategic Framework," said Lori E. Harris, interim dean and university librarian. "I look forward to welcoming Chris to Cincinnati and to see how he contributes to our mission to empower discovery, stimulate learning and inspire the creation of knowledge by connecting students, faculty, researchers and scholars to dynamic data, information and resources."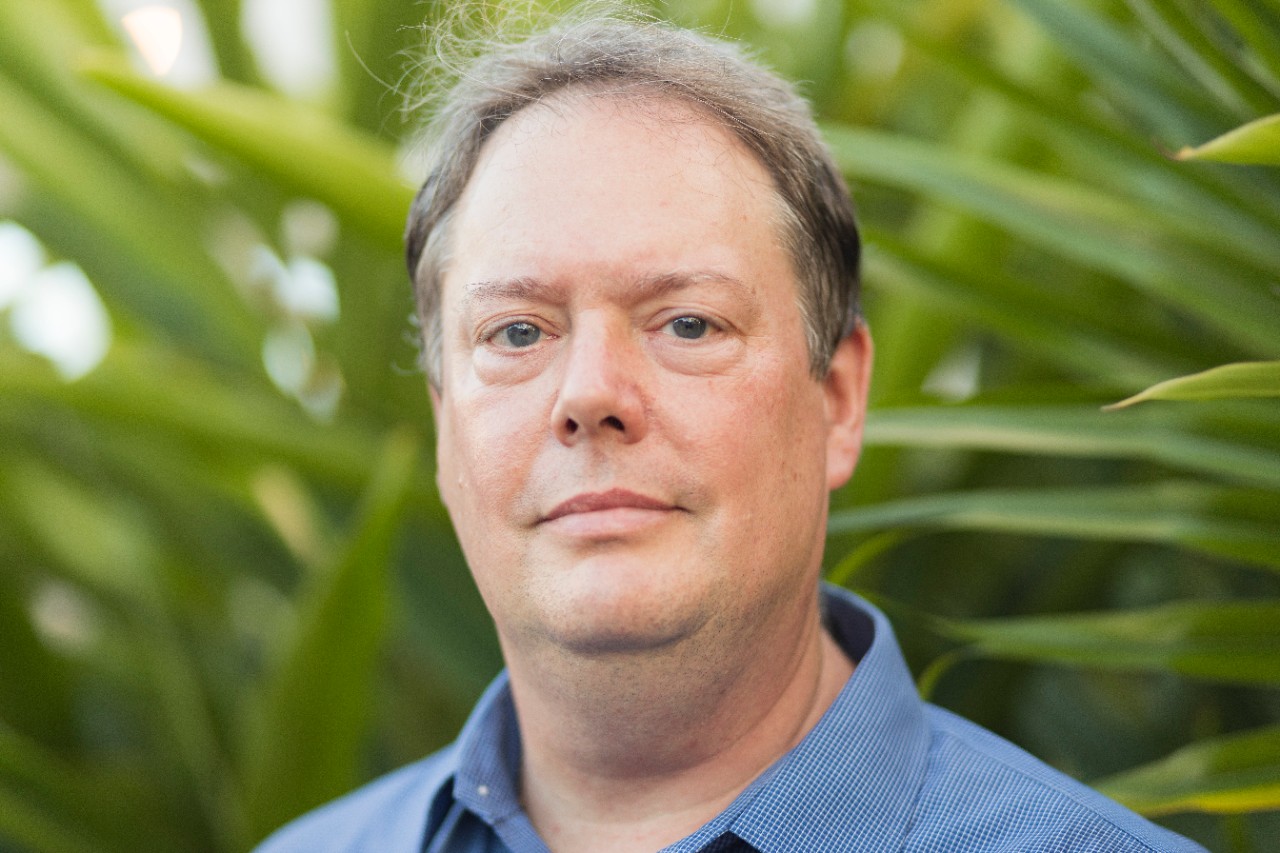 Harter comes to UC from the Amistad Research Center where he currently serves as deputy director and interim executive director. The Center is an independent, nonprofit library affiliated with Tulane University. Prior to Amistad, he has worked in special collections libraries at the University of Illinois-Urbana/Champaign and Indiana University.
Harter holds an M.A. in English from Tulane University, a masters of library science from Indiana University and a B.A. in history from Ball State University. Working at a state historical society (Indiana Historical Society), university special collections (Indiana University-Bloomington and University of Illinois-Urbana/Champaign) as well as at the Amistad Research Center, Harter brings over 25 years of archival and library experience, including in administrative leadership, technical standards and digitization, research services and public outreach. He brings a wealth of knowledge to this leadership role, which includes the development of mission-centered policies and procedures to promote institutional vision, promoting use and engagement of collections for academic and community scholarship, fostering strategic partnerships that promote robust and equitable collaboration, as well as the mentoring of staff to foster professionalization and appreciation for a diverse work force.  
"I am deeply committed to promoting the use and engagement with archival and library collections to create dynamic educational experiences for students, faculty and scholars world wide," said Chris. "I look forward to working with the collections and my new colleagues at UC Libraries to expand the reach of the Archives and Rare Books Library."
About the Archives and Rare Books Library
The Archives and Rare Books Library acquires, processes, preserves and provides access to the university's Rare Books collection, University Archives, Local Government records, Urban Studies collection and the German-Americana collection. These primary source materials support the research and teaching mission of the University of Cincinnati, as well as those of the general public.
1
Faculty Awards 2021: Arlene Johnson
April 6, 2021
Through her many roles in her 20 years at the University of Cincinnati, Arlene Johnson has served students, faculty and staff in the pursuit of knowledge — fitting for the recipient of the Faculty Senate Exemplary Service to the University Award.
3
UC Library Mark Chalmers named Drexel University LEADING Fellow
May 19, 2021
Mark Chalmers, science and engineering librarian, has been accepted into Drexel University's highly selective Library Information Science (LIS) Education and Data Science Integrated Network Group (LEADING) program as a 2021 LEADING Fellow.