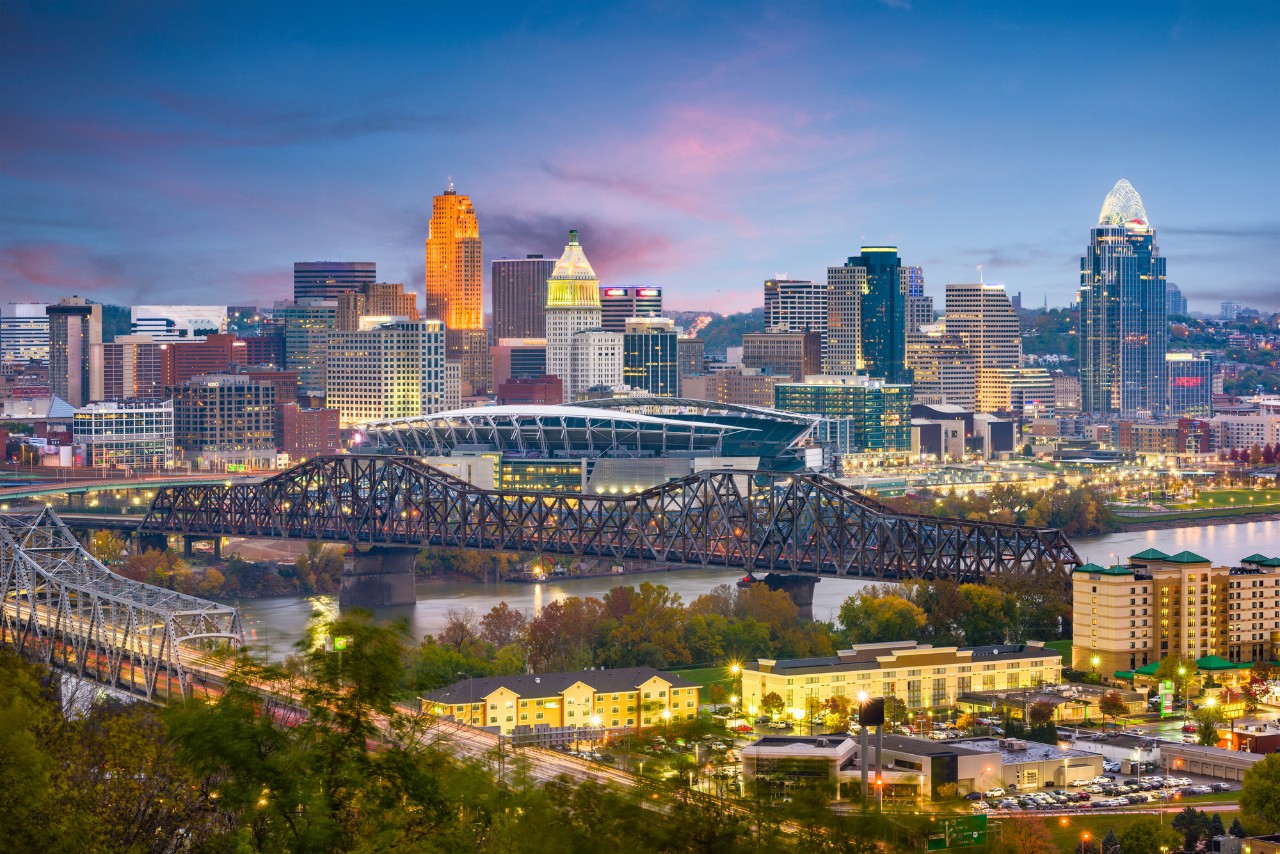 UC/PNC Economic Outlook Conference '23
Industry experts discuss the state of regional, national and global economic markets
UC Real Estate Center's February Roundtable Series will present its annual UC/PNC Economic Outlook Conference.
The program will be held on Friday, Feb. 17 at Music Hall in the second floor Ballroom. Check-in and networking will begin at 7:15 a.m. followed by buffet breakfast and program from 8-9:30 a.m.
Registration is required for all attendees at least three days in advance of the event as seating is limited.
This year represents the 29th anniversary of PNC's partnership with the University of Cincinnati's Real Estate Center in presenting this event to an audience comprised of local business industry leaders and UC students. 
The program welcomes the return of PNC Bank's senior economic adviser, Stuart Hoffman. Hoffman, a long-standing speaker for the event, will deliver key points from PNC's 2023 economic forecast, with insights on economic variables such as real gross domestic product, interest rates, inflation, housing, the labor market and industrial production.
Joining Hoffman as a featured speaker will be Greg Valliere, chief policy strategist for AGF Investments. Valliere will build upon Hoffman's economic commentary and deliver his perspective on trends and policies that may shape future markets.
Photo credit: Depositphotos
Stuart Hoffman works with PNC clients to provide expert analysis and forecasts for national, regional and global economic and financial trends. Prior to being named to his current role in April 2017, he served as PNC's chief economist and was principal spokesperson on all economic issues. Hoffman has been recognized as one of the most accurate economic and interest rate forecasters in the prestigious Wall Street Journal economic survey covering the 1988 to 2016 period.
Hoffman joined PNC in 1980 after a six-year tenure with the Federal Reserve Bank of Atlanta. He became vice president and senior economist for PNC in 1987 and was elected senior vice president and chief economist in 1991.
He has been frequently quoted in The Wall Street Journal, The New York Times, Financial Times and Barron's. He was a regular guest on CNBC and Bloomberg TV. In addition, he was regularly interviewed by the Associated Press, Reuters news wire services and NPR.
Hoffman is past president and lifetime member of the American Bankers Economic Advisory Committee, which meets regularly with the Federal Reserve Board of Governors chaired by Jay Powell. He also serves on the board of directors of The Economic Club of Pittsburgh, the local chapter of National Association for Business Economics (NABE) and VisitPITTSBURGH. Hoffman is a member of the University of Cincinnati Foundation board of trustees.
Hoffman is a 1971 graduate of Pennsylvania State University. He received a master's degree in 1973 and a doctorate degree in economics in 1975, both from the University of Cincinnati, where he was a Charles Phelps Taft Memorial Fellow. In 2004, the University of Cincinnati honored him as a Distinguished Alumnus and in 2011 presented him with The Carl Lindner Award for Outstanding Business Achievement.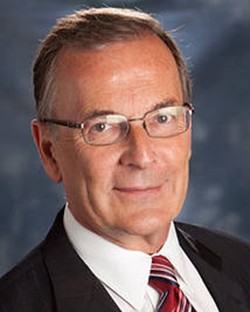 Greg Valliere joined AGF Investments (AGF) in February 2019 as chief U.S. policy strategist. In this role, he is responsible for providing insight into how U.S. politics are shaping global markets.
He brings a unique perspective to AGF with over three decades of experience analyzing policy and politics, providing regular commentary and insight into Washington for financial services and investment management clients globally, including specialized coverage of the Federal Reserve, economic policy and politics.
Valliere began partnering with AGF in 2017, advising investment management teams on policy and the impact on global markets, providing daily market commentary for financial advisers and participating in numerous client events and roadshows.
Most recently, Valliere was the chief global strategist at North Carolina-based Horizon Investments, LLC, and has nearly 40 years of experience following Washington issues for institutional and retail investors. He is widely quoted in U.S. media and specializes in coverage of the Federal Reserve, tax and spending issues, and politics. Valliere is based in Washington, D.C.
1
Report: Rent has increased 175% faster than household income over past 20 years
March 25, 2021
Mike Eriksen, PhD, West Shell Associate Professor of Real Estate from the Carl H. Lindner College of Business, recently published a report entitled, "The Location of Affordable and Subsidized Rental Housing Across and Within the Largest Cities in the United States" with the Mortgage Bankers Association's Research Institute for Housing America.
2
Real Estate Center Annual Dinner honors personal connections in joyous return
June 9, 2022
The University of Cincinnati Real Estate Center marked the joyous return of its annual awards dinner on June 1, attracting hundreds of commercial real estate professionals to the Hyatt Regency Cincinnati to celebrate the accomplishments of the center, program, faculty, staff and distinguished students and alumni.
3
Students make mark in home builders competition
February 17, 2021
A team of University of Cincinnati students placed third in the National Association of Home Builders competition. The UC team comprised students from construction management, architectural engineering and civil engineering majors within the College of Engineering and Applied Science and real estate and marketing majors in the Carl H. Lindner College of Business as they played the role of a regional home building firm. Fischer Homes advised the team.