Co-op gives student chance to sharpen skills, network and explore Chicago
Employer says co-op students bring enthusiasm and value to companies
Visuals are king for Abby Gast, who creates computerized simulations of real-world scenes.
The fourth-year architectural engineering student at the University of Cincinnati developed a real knack for helping her clients get a peek at the completion of proposed construction projects by using modeling and rendering software during her design co-op last summer at Sevan Multi-Site Solutions, a construction and program management firm. It was offered to Gast and other students through UC's top-ranked cooperative education program.

"Banks and credit unions are kind of notorious for not being able to picture what their spaces are going to look like," says Gast. "Based on floor plans, it's hard if they're not visual people for clients to understand what's happening. They're telling me that this hallway looks small, but it's a seven-foot hallway and not small at all."
"We go through and render it for them so they can kind of virtually walk through the space and see how it's going to feel for them and that makes a difference," explains Gast.
Based in a southwestern suburb of Chicago called Downers Grove, Illinois, Sevan plans and manages the entire lifecycle of a construction project. The company specializes in handling program management, technology, real estate, surveying, architecture and engineering, construction services and civil, zoning and permitting for clients.
"Basically, Sevan does everything from the initial meeting with the client until the conclusion of a project," says Gast. "Let's say someone wants to build a new chain of stores or set up a new location. All the way through project management to finish, Sevan is there breaking ground for them and I was kind of that person in the middle helping with designs."
Gast started out working on updating convenience stores. That would mean helping a client see how replacing equipment, such as a new cappuccino machine, would affect a store's operations. Gast learned AutoCAD and Enscape, two design and drafting softwares, and was able to help her clients visualize textures and colors on cabinets and floors.
"As I got comfortable with all the programs, I had a chance to move on to more difficult projects," says Gast, who also held co-ops at Connico in Hebron, Kentucky, and GMA Architects in St. Louis, Missouri.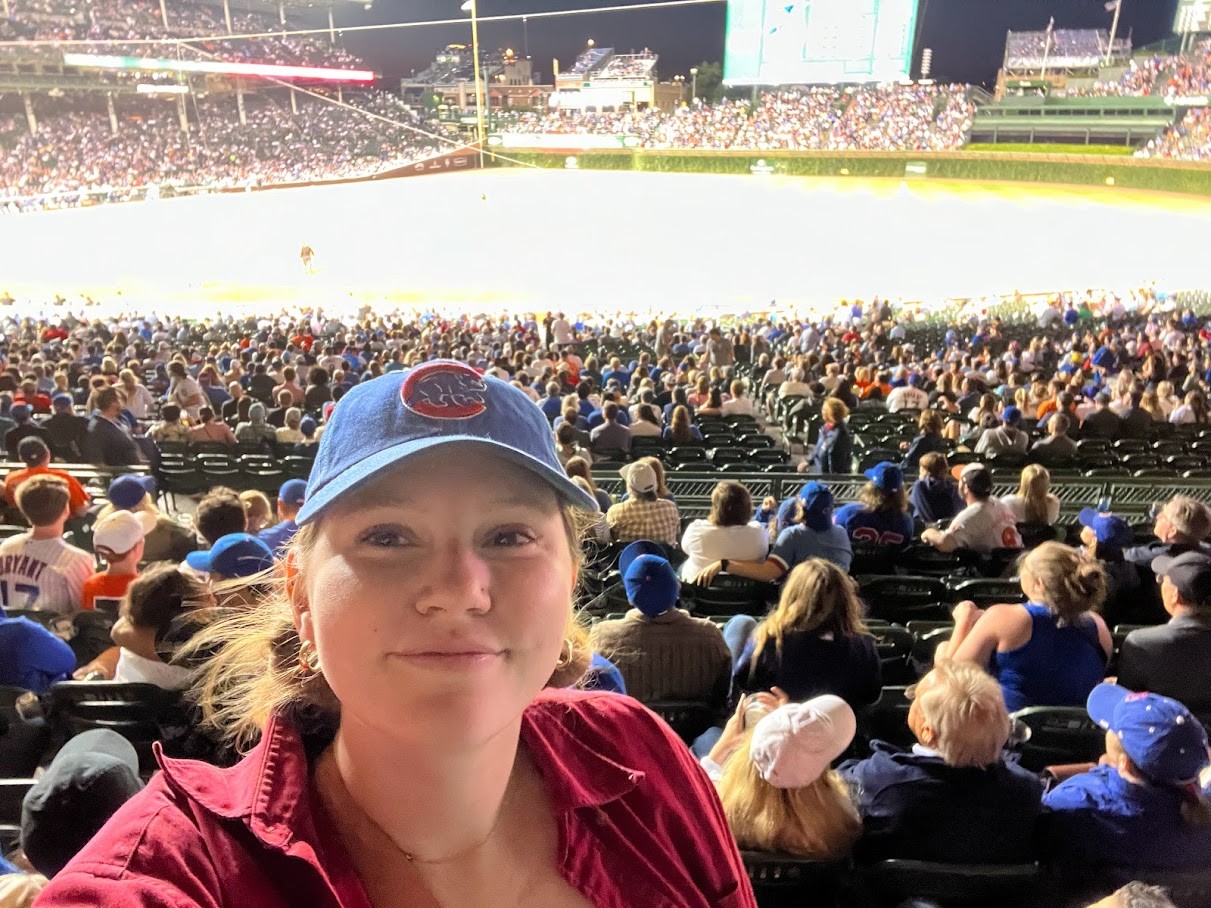 Co-op students definitely add value to the company.
Angela Miller Sevan project engineer and UC alumna
Students bring skills, enthusiasm and value to employers
Founded in 2011, Sevan has about 500 team members located across North America and the United Kingdom. The design firm offers flexibility for clients with its ability to provide guidance during every point of a construction project, says Angela Miller, a project engineer at Sevan and UC alumna.
"One of my clients is a bank chain expanding into Georgia," says Miller, a 2022 UC grad. "We started with the front end really helping them acquire the sites. It grew to where we are the general contractor for them for all the sites and doing all the construction for them. It means being fluid for whatever the client needs and providing the best support we can."
And this can lead to opportunities for UC students who co-op at Sevan and is beneficial for the company.
"Co-op students definitely add value to the company," says Miller. "They help when people get stretched thin and they get pulled in many directions. Co-op students can jump in and help with anything even if it is not their designated project management role. 
"They get a chance to explore other roles in the company," says Miller. "Co-op students can help out and see what their colleagues do, and it also helps out their understanding of what the company does in general. They add value in that way. I also think the purpose of having co-ops and interns is to eventually recruit them full time. We can train them ahead of time so that they have that experience before they start full-time for the company."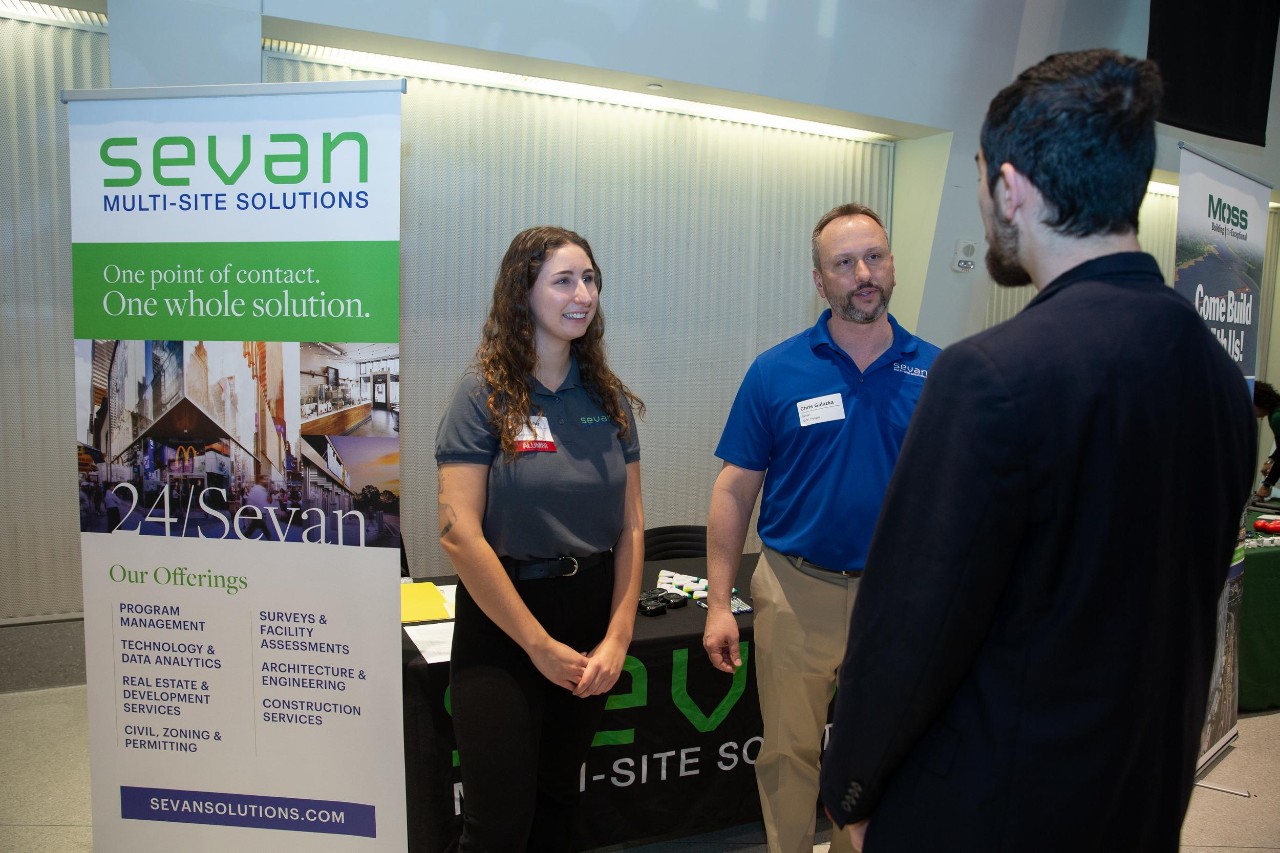 Half of the co-op/interns currently at Sevan are UC students.
Gast says the company Sevan offered a great opportunity to network with UC alums hired by the company along with other college students working for the company. She said work was only a 25-minute drive from downtown Chicago.
Gast and her co-op colleagues got a chance to check out a couple of Chicago Cubs baseball games, attend a few concerts, enjoy brunch on a sunny summer day and visit the Lake Michigan shoreline. They also got a chance to visit a comedy show, view an art festival and sample the wares at a local farmer's market.
"There were other interns and students in a co-op in the office, and I became pretty close friends with a couple of them. We would go into the city together," says Gast. "I liked my co-op at Sevan a lot and actually there were a ton of UC alumni there."
Miller says it is still kind of strange adjusting to her new role as Sevan employee and employee recruiter. She returned to the UC campus recently as a recruiter at the annual Professional and Technical Career Fair.
"Co-op absolutely prepared me," says Miller. "I couldn't imagine not doing any co-op or internships and going straight into work because I would feel like I wouldn't know what to expect. I did six co-ops total at UC and just getting that experience of learning what it is like to work and understanding that office environment was very helpful."
Featured image of Abby Gast shown in Chicago during her co-op at Sevan. Photo provided.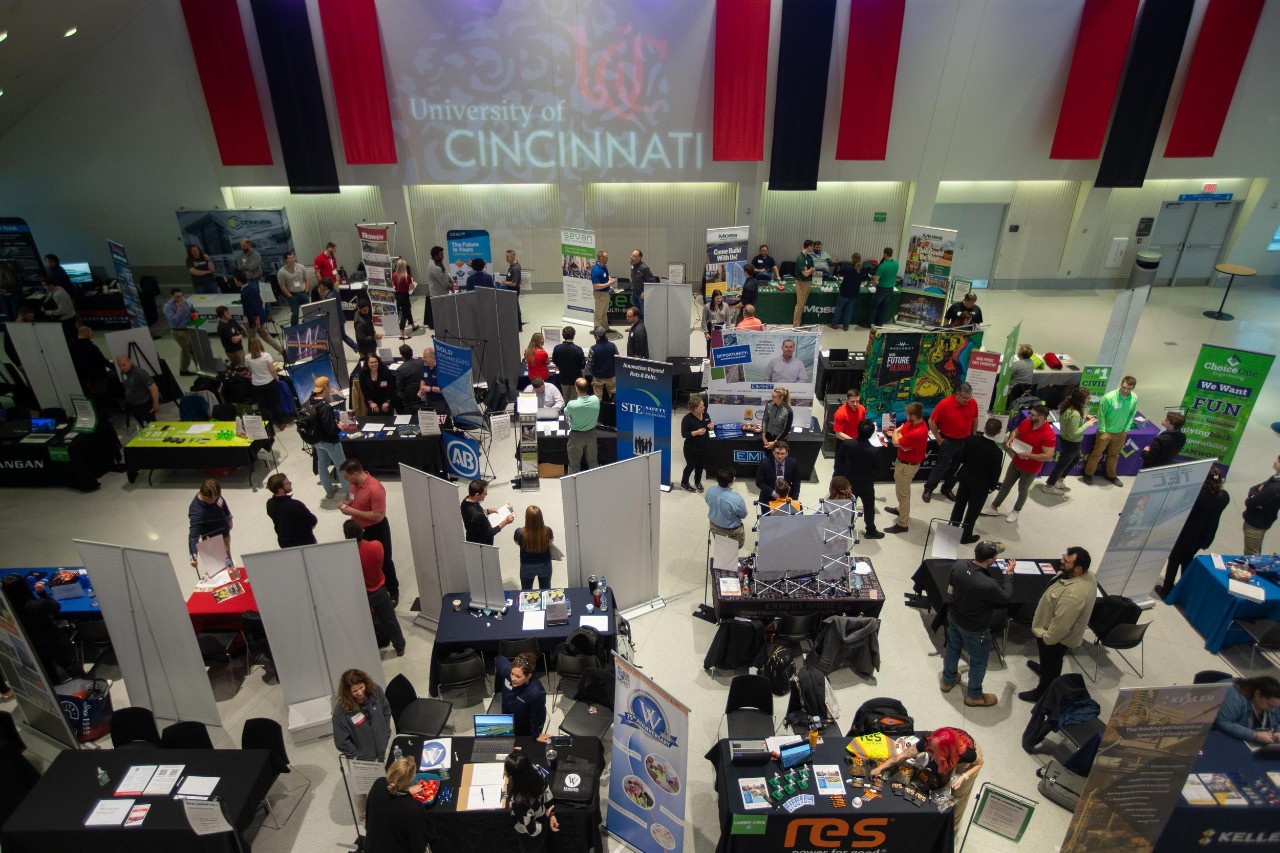 Beyond the Classroom
UC invented cooperative education more than 100 years ago, and we continue to innovate all aspects of experience-based learning, including internships, service learning, virtual co-ops, community projects and industry partnerships. Learn more.
1
A milestone centennial
March 8, 2021
In 1920, UC became the first university in the nation to open cooperative education — founded at UC in 1906 — to women.
2
President Pinto's 2021 year-in-review message
December 17, 2021
University of Cincinnati President Neville G. Pinto looks back on a historic year that brought students, faculty, staff and the community back together like never before.
3
Bearcats at the zoo
October 31, 2022
University of Cincinnati students and faculty get a chance to work on global wildlife conservation projects with the Cincinnati Zoo & Botanical Garden, considered one of the best zoos in North America.