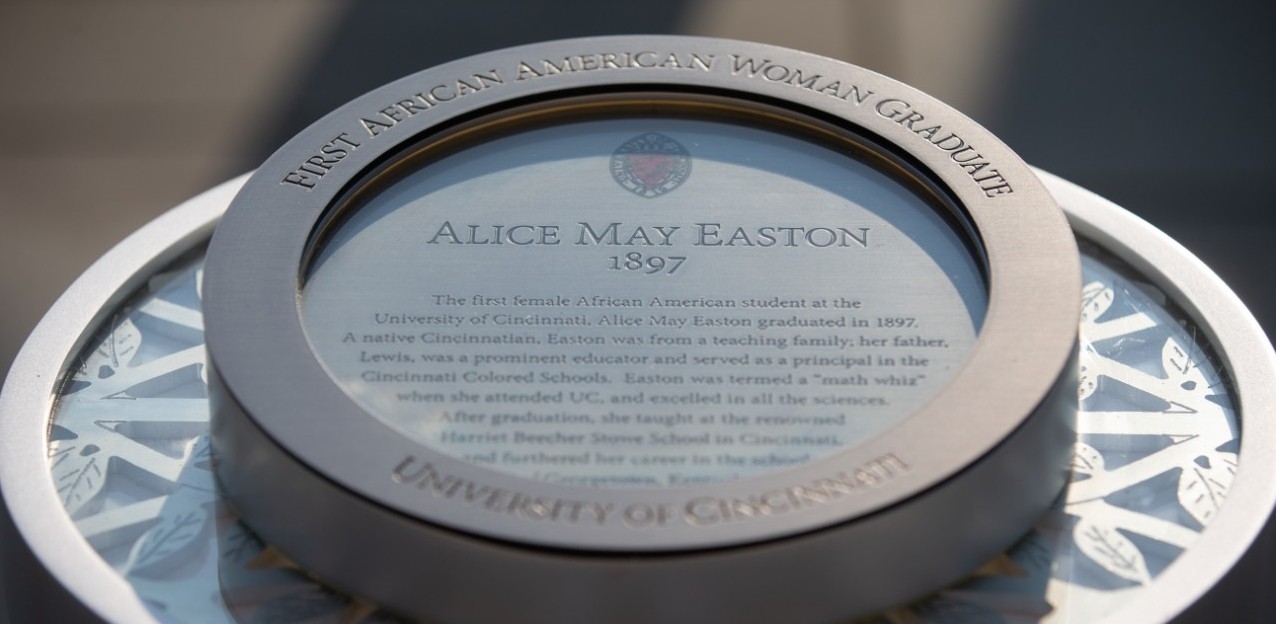 Spectrum News: University efforts more inclusion, diversity, honors first Black graduates
Littisha Bates reflects on UC's progress toward a more inclusive campus for all
Now that minorities make up 24 percent of the University of Cincinnati student body, a Spectrum News article attests to how UC pays tribute to minority students of the past, while providing current and future students a modern, more diverse and inclusive, academic experience.    
The article focuses on a new memorial that recognizes the university's first Black graduates, including Alice May Easton, who was the first Black woman to graduate from UC.
"She (Easton) was around at a time when girls and women, especially Black women, were not seen as being academically competent," says Littisha Bates, UC's associate dean for inclusive excellence and community partnership. 
Bates said there's still more work to do and she plans to be a part of it. 
"If you see yourself as an advocate, if you see yourself as someone wanting to contribute to diversity, equity and inclusion, belonging and social justice, then you need to think about what can I do in my sphere of influence to be the change that I want to see," said Bates.
Feature photo at top of installation, located on UC campus, honoring Alice Easton. Photo/UC Marketing + Creative/Andrew Higley.
Impact Lives Here
The University of Cincinnati is leading public urban universities into a new era of innovation and impact. Our faculty, staff and students are saving lives, changing outcomes and bending the future in our city's direction. Next Lives Here. 
2
Cleveland Scene: Man freed by UC OIP waits for new trial
July 24, 2020
Isaiah Washington, who walked free in May with the help of the Ohio Innocence Project at the University of Cincinnati College of Law after serving nearly 46 years in prison for a crime he did not commit, continues to await his day in court.