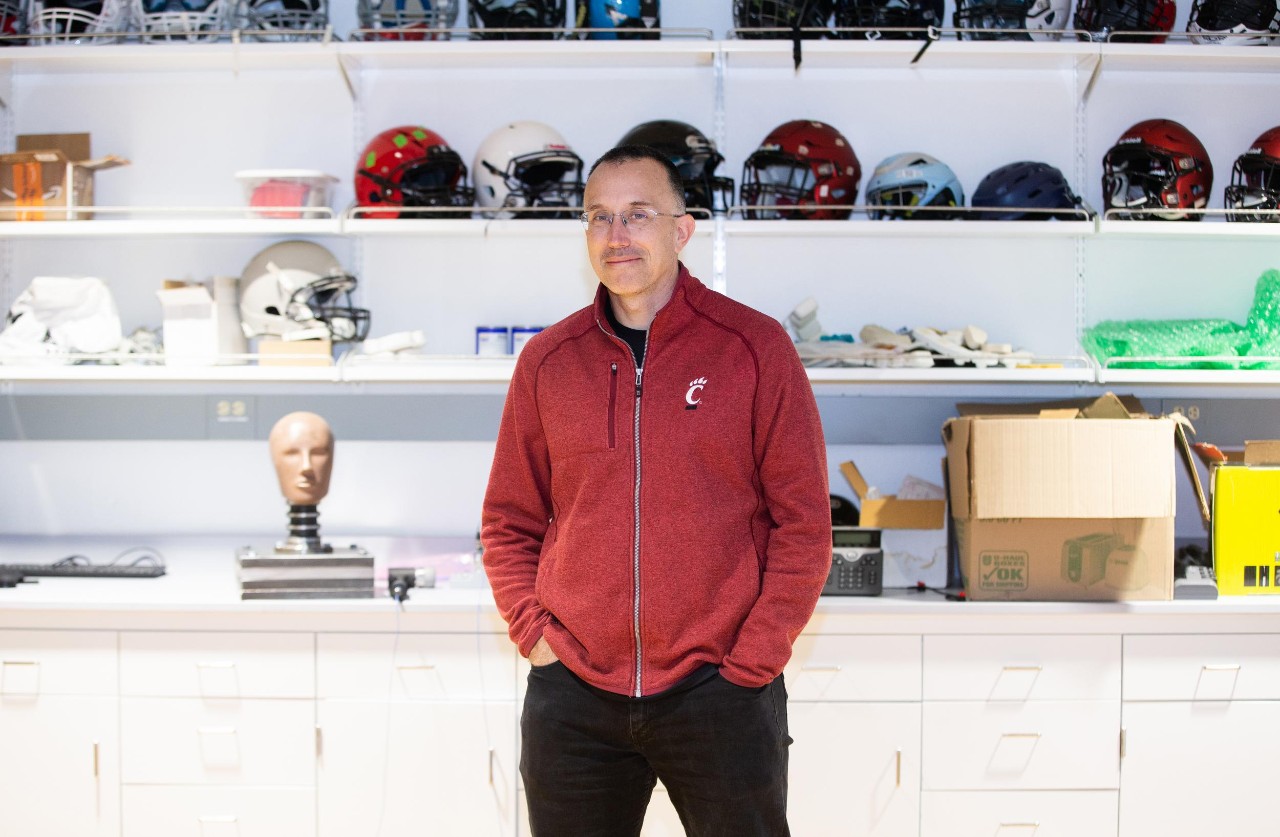 WVXU: Football helmets don't protect back of head as well
UC biomedical engineer studies concussions in football
WVXU highlighted concussion research by the University of Cincinnati that explored how well helmets protect players from hits at different angles.
Eric Nauman, a professor of biomedical engineering in UC's College of Engineering and Applied Science, put popular football helmets made by leading brands through impact testing and found that no single design demonstrated superior reduction of potential concussion incidence or consistent energy absorption at every part of the helmet.
Concussions from football are a health concern across all age groups from youth sports to professional leagues.
Nauman's study was published in the Journal of Biomechanical Engineering.
Nauman's tests showed that players are especially vulnerable to potential concussions from hits to the back of their helmets such as when their head hits the ground.
"The classic one is that Tua Tagovailoa, when he's playing the Bills. He fell backwards and hit his head on the ground," Nauman told WVXU. "He clearly was impaired after that. We think that's largely because that helmet doesn't absorb a lot of the energy when it's a blow to the back of the head."
Nauman says he doesn't want to prevent anybody from playing football, he just wants to make the game safer for those who do want to play.
Featured image at top: UC biomedical engineering professor Eric Nauman is studying ways to make helmets safer in his lab. Photo/Andrew Higley/UC Marketing + Brand
2
Dayton Inno: UC alumni develop wearable safety device for runners
October 28, 2021
University of Cincinnati biomedical engineering graduate Jack Randall is developing a wearable safety device for runners and cyclists. Zoza, a small, wearable SOS device, can be attached to a shoe or zipper and is intended for endurance athletes who often don't carry a phone or who travel through remote areas. A user can press a button to send an emergency alert and the device even works in locations where cell service is unavailable.