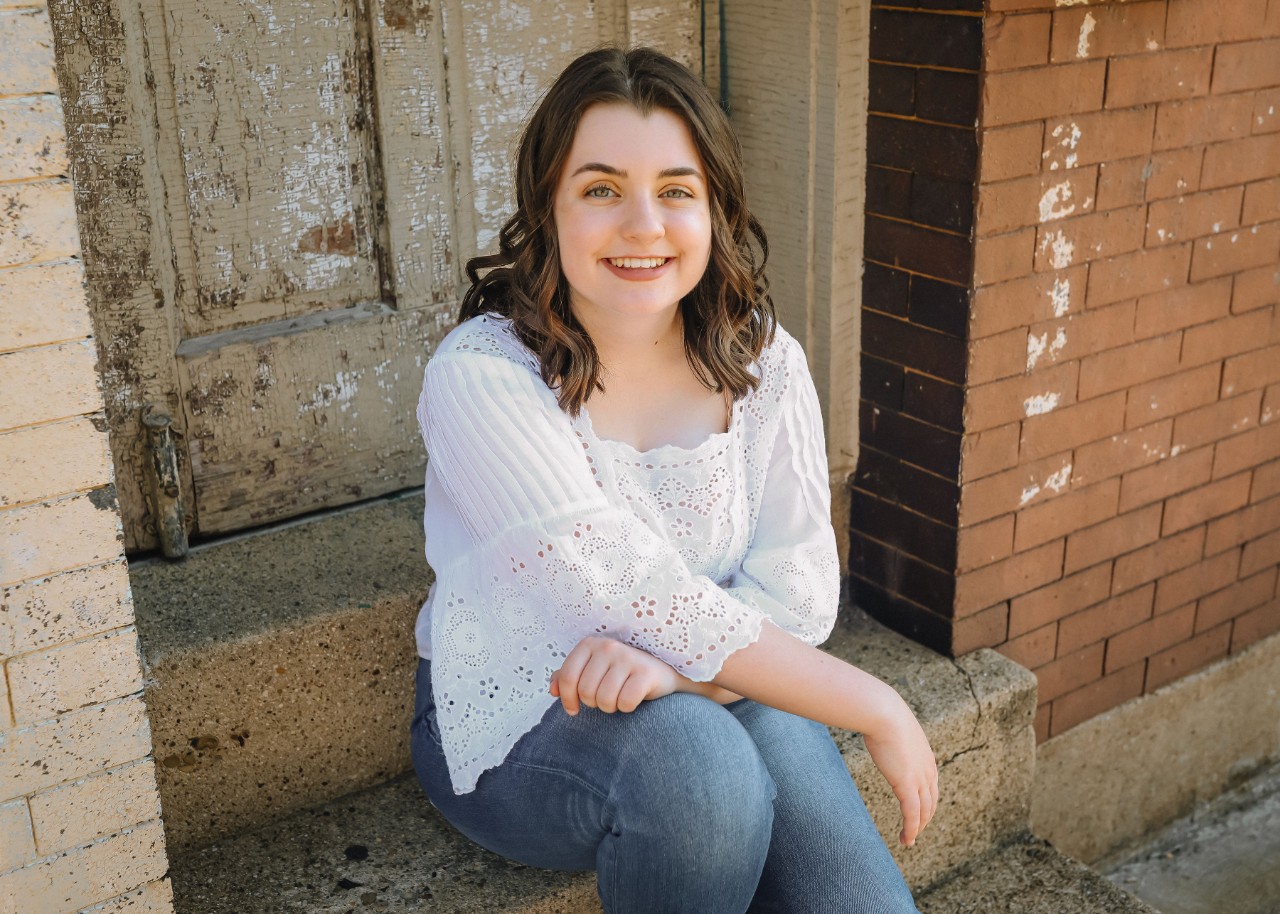 UC student Callie Buchanan makes the ALL IN student voting honor roll for 2023
Honorees recognized for their nonpartisan democratic engagement work
Callie Buchannan, a second-year political science student at UC, has been recognized as part of the 2023 ALL IN Student Voting Honor Roll. The ALL IN Student Voting Honor Roll awards college students doing outstanding work to advance nonpartisan democratic engagement at participating campuses. 
Buchannan joins a group of 175 students recognized for their voter registration, education and turnout efforts ahead of last year's historic midterm elections. The 2022 midterm elections saw one of the highest youth turnout rates for a midterm election in the past 40 years — an estimated 23 percent of young people ages 18 to 29 turned out to vote.
"Callie has spent the past year registering hundreds of Bearcats to vote, educating them on issues, ensuring ballot access, and turning out the vote," says Keith Lanser, assistant director of the UC Center for Community Engagement. "Callie's hard work paid off significantly, as we were able to register more students to vote in 2022 than any other year," 
The ALL IN Campus Democracy Challenge empowers colleges and universities to achieve excellence in nonpartisan student democratic engagement. With the support of the ALL IN staff, campuses that join the ALL IN Campus Democracy Challenge complete a set of action items to institutionalize nonpartisan civic learning, political engagement and voter participation on their campus. The ALL IN Campus Democracy Challenge currently engages more than 9.8 million students from more than 965 institutions in all 50 states and the District of Columbia. Campuses can join ALL IN here.
"This year's honorees played a crucial part in registering and empowering student voters ahead of last year's midterm elections, resulting in historic turnout among young voters," explains Jennifer Domagal-Goldman, executive director of the ALL IN campus democracy challenge. 
"The ALL IN Campus Democracy Challenge is honored to celebrate hundreds of student leaders encouraging nonpartisan democratic engagement across the country," says Domagal-Goldman. "These students organized voter registration drives, coordinated campus-wide voter engagement resources and brought polling locations to their campuses. We are excited to watch these students continue to change the world."
1
Student scholars continue Marian Spencer's legacy
February 9, 2023
A total of 10 students in Cincinnati Public Schools have been named Marian Spencer Scholars for the Fall 2023. Four learned of their award on Decision Day, January 23, while six others received the surprise announcement during the following week. UC officials visited eight Cincinnati schools to congratulate these high-achieving students.
2
CPS grad finds 'UC makes dreams come true'
May 19, 2022
Benya Colleman is one of 10 students who has been awarded the University of Cincinnati's Marian Spencer Scholarship created to recognize high-achieving students in Cincinnati Public Schools (CPS).