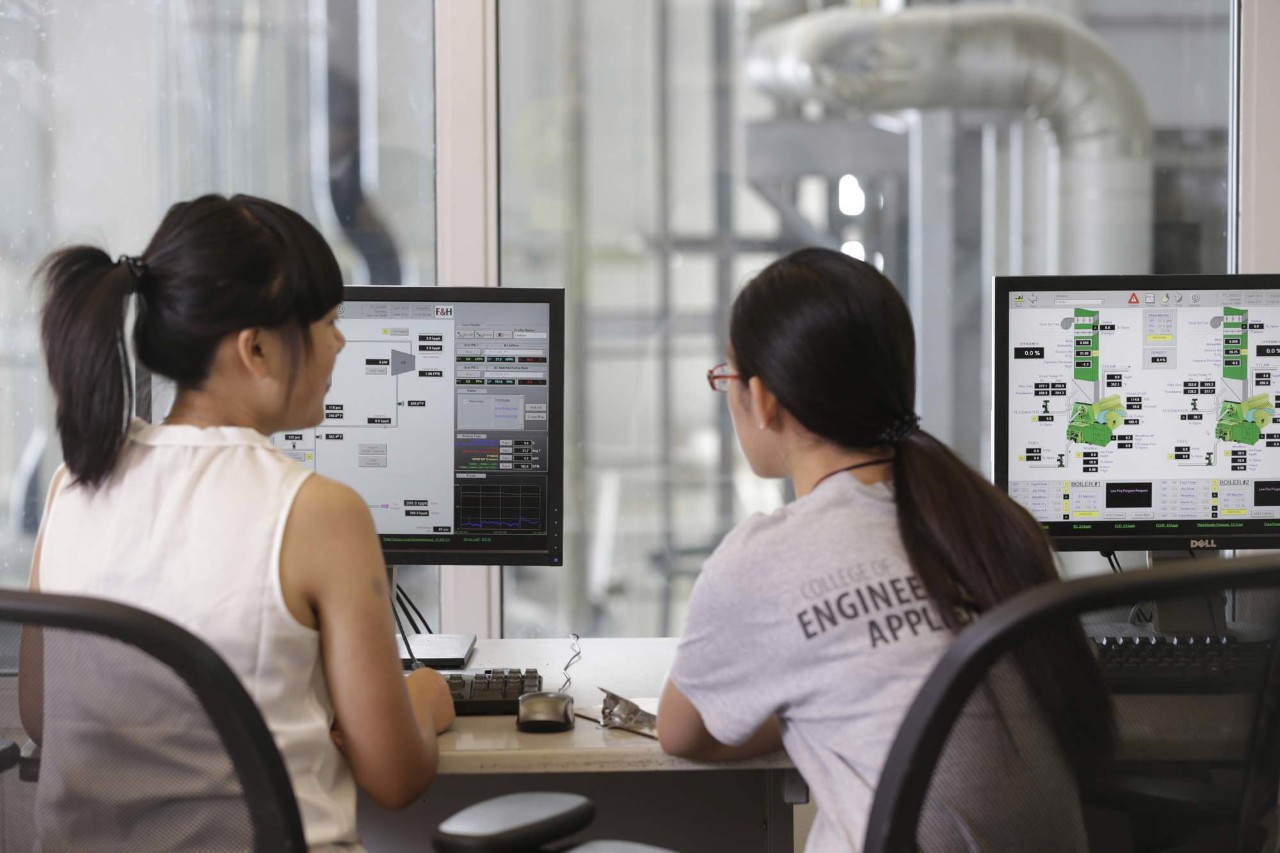 UC leader named chief information security officer of year
The University of Cincinnati's chief information security officer was named Information Security Officer of the Year at the 2023 GRC World Forums' Women in Governance Risk and Compliance awards, held in London.
Katrina Biscay, assistant vice president of UC's Digital Technology Solutions' Office of Information Security, was selected from more than 400 international nominees.
The Women in Governance, Risk and Compliance Series stimulates a strong, productive community that goes far beyond an awards ceremony. Women of all backgrounds lean on this community for networking, support, collaboration and encouragement in their field throughout the year. 
Previous winners and finalists of the award include employees from Netflix, IBM, and TikTok. International leaders of privacy and information security from companies such as IBM, Random House UK, and Logitech served as judges in this year's competition.  
"Katrina Biscay works extremely hard to enhance the university's cybersecurity posture to keep our digital infrastructure safe while working to improve our cyber resilience," said UC Chief Digital Officer Bharath Prabhakaran. "The work that she leads with her department supports our Bearcat Promise, and we are very fortunate to have her on our team."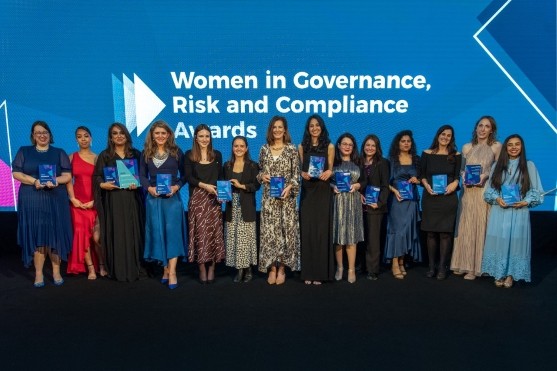 Under Biscay's leadership, the Office of Information Security utilizes the university's Bearcat Promise Co-op 2.0 program to hire and train student employees as a part of their team.
Biscay said she firmly believes that once one is in a position of power and respect, a serious responsibility presents itself to build others up. 

"Leadership is like an elevator," Biscay said. "Once you get up high, it's your responsibility to send the elevator back down to lift up the people coming up behind you in their careers. The members of our teams that we support are the true achievements. When you build a great team, everyone wins."
"It has been a privilege watching Katrina work and supporting her efforts to enhance and promote the security of UC's infrastructure," said UC Executive Vice President for Academic Affairs & Provost Valerio Ferme. "Protecting the university's digital assets along with the academic and research work of our faculty is critical to our mission and the success of our students. Katrina is very deserving of this recognition, and I am grateful for her contributions."
1
UC leader named chief information security officer of year
May 24, 2023
UC Digital Technology Solutions (DTS) Assistant Vice President of the Office of Information Security Katrina Biscay won "Information Security Officer of the Year" at the 2023 GRC World Forums Women in Governance Risk and Compliance awards, held in London. Biscay was selected from over 400 international applicants to receive the award.
3
UC celebrates grand opening of next-gen career services center
January 23, 2020
The UC community celebrated the grand opening of the Bearcat Promise Career Studio on Thursday, Jan. 23. A key component of the university's strategic direction, Next Lives Here, Bearcat Promise seeks to strengthen UC's ecosystem by reinforcing and bridging our human and technological resources to proactively assist students in creating a personalized path to achieving success.