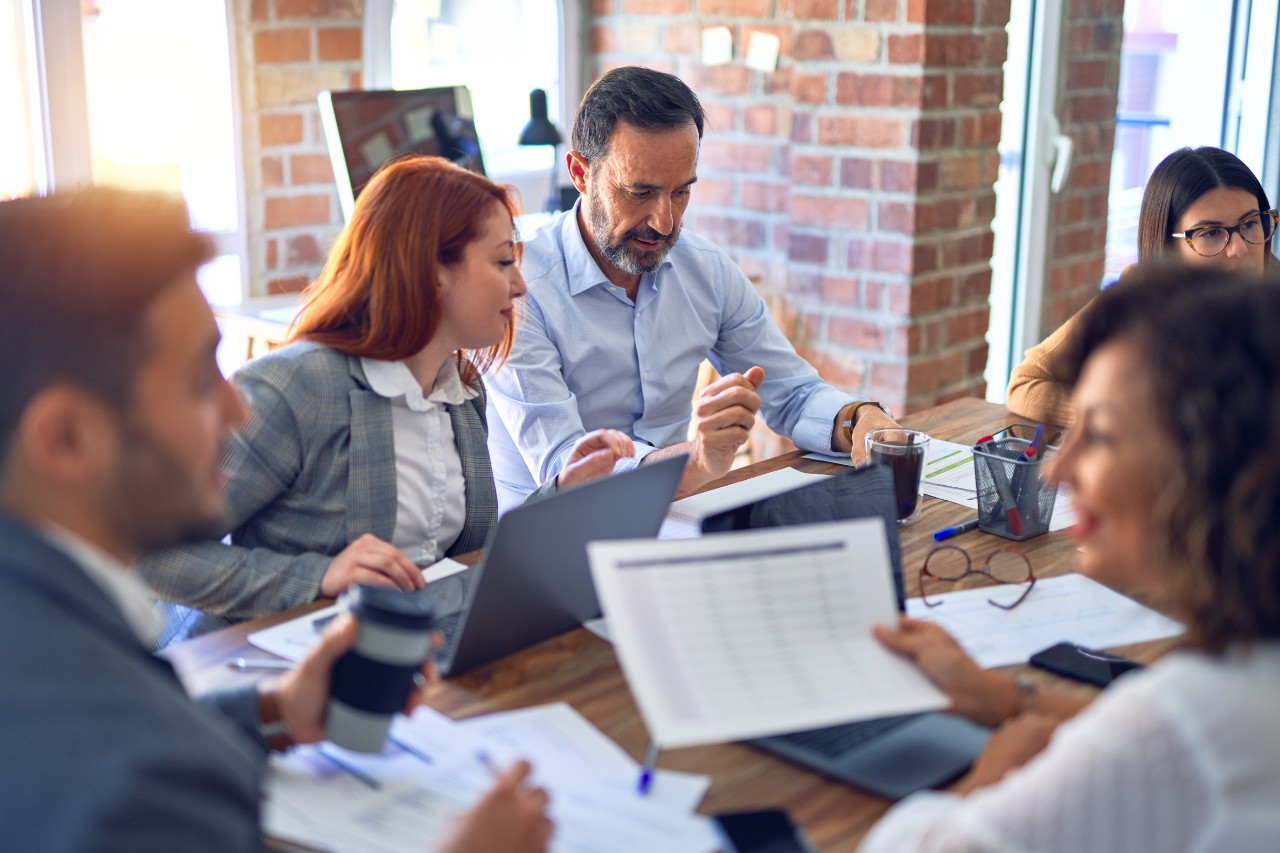 Boards are more than a meeting; they're a source of knowledge, inspiration and growth
As the leader of your business, you know having the right people in the right positions can propel your company forward. The same is true with a board.
An effective board is a group of individuals who share one goal: to leverage their knowledge and perspective so that your business thrives. A high-performing board rooted in partnership, aligned to your values, and oriented toward your vision can unleash transformative growth potential for private, family businesses.
As the president of our organization and a coach for private business owners, here are three ways I have seen boards influence family businesses for the better.
Intentional board recruitment helps you navigate current and future challenges
First and foremost, a board is here to serve the business and its owner. Think of a board as a high-level coach and support network that expands your access to people, connections, and resources.
An effective board can also fill organizational knowledge gaps. Look into the future — where are you aiming to go, and what support do you need to get there? Whether you're hoping to expand nationally, overhaul your technology infrastructure, or transition to a new generation of leadership, recruiting a board member with relevant experience can help you get there faster and with less friction.
A diverse board clarifies your strategy and amplifies your potential
I have seen firsthand how clarifying it is when a group of people with diverse perspectives and experiences come together to solve complex business problems. When you're stuck in a rut of confusion, doubt, or even hopelessness, a board can supportively (and with your vision in mind) point out opportunities to increase your focus, identify holes in your strategy, and illuminate the path forward. They are your partners on the journey to clarity and growth.
A board strengthens your leadership and your team
Business ownership can feel like the weight of the world is on your shoulders; an effective board lightens the load. Through wisdom and constructive accountability, a board helps you delegate, make decisions, develop your team, and meet your goals.
Not only has having a board helped me lead with more confidence, but it's helped my leadership team, too. When we first created our board, I owned it entirely. It served me in many ways, but it's much more powerful now that other leaders on the team are regularly engaging and collaborating with our board.
Tips for developing a high-performing board
In my own experience, I've learned that the most productive boards have a diverse set of backgrounds, but similar values. While experts in your field might be top-of-mind as prime candidates, you might be better served by someone from a different industry entirely.
Don't present updates — facilitate conversations
Board members aren't participating to hear one-directional financial updates; they genuinely want to contribute to something meaningful. When I come prepared to discuss a challenge the organization is facing, I always leave energized and clear about the path forward.
When growing our own board, we've reached out to people who we didn't even think would reply to our emails, and now they're long-term valued parts of our organization. Be brave; you may be surprised by who is interested in helping your business thrive.
Preparing materials for board meetings are some of the most valuable parts of the process for me. Taking time to sit back, reflect, and prepare for big-picture conversations spotlights areas where the business is struggling. I ask myself: We can only focus on 2-3 things in this meeting. What needs the most attention? That structure clarifies and prioritizes where we need help so the board can tag in with support.
The most important work we can do as presidents and business owners is to step away from the business to work on the business. In that way, a board is more than a group of people — it's a structure of accountability, a new perspective, a fresh energy, and a space to explore the most difficult challenges in your business. Begin the journey today; tomorrow, you'll be grateful you did.
About the Goering Center for Family & Private Business
Established in 1989, the Goering Center serves more than 400 member companies, making it North America's largest university-based educational non-profit center for family and private businesses. The Center's mission is to nurture and educate family and private businesses to drive a vibrant economy. Affiliation with the Carl H. Lindner College of Business at the University of Cincinnati provides access to a vast resource of business programming and expertise. Goering Center members receive real-world insights that enlighten, strengthen and prolong family and private business success. For more information on the Center, participation and membership visit goering.uc.edu.
3
Protect Company Assets by Mitigating Cyber Risks
April 8, 2021
Cyber threats and insurance have become a ubiquitous business issue. Insurance is intended as a vehicle to transfer catastrophic risk to carriers contractually in consideration for premium dollars. There is no coverage area where the risks evolve more rapidly than cyber, and so the insurance must evolve with it.