Recent Lighting Design grad wins prestigious 2023 Hemsley Internship
Natalia Carlson spent her last semester in Germany, next she'll travel to California and New York
Natalia Carlson, who graduated from CCM this spring with a BFA in Lighting Design and Technology, spent her last semester studying abroad in Lüneburg, Germany. Next, she will travel from the San Francisco Opera to the New York City Ballet and the Alvin Ailey Dance Theater for her 2023 internship with Hemsley Lighting Programs.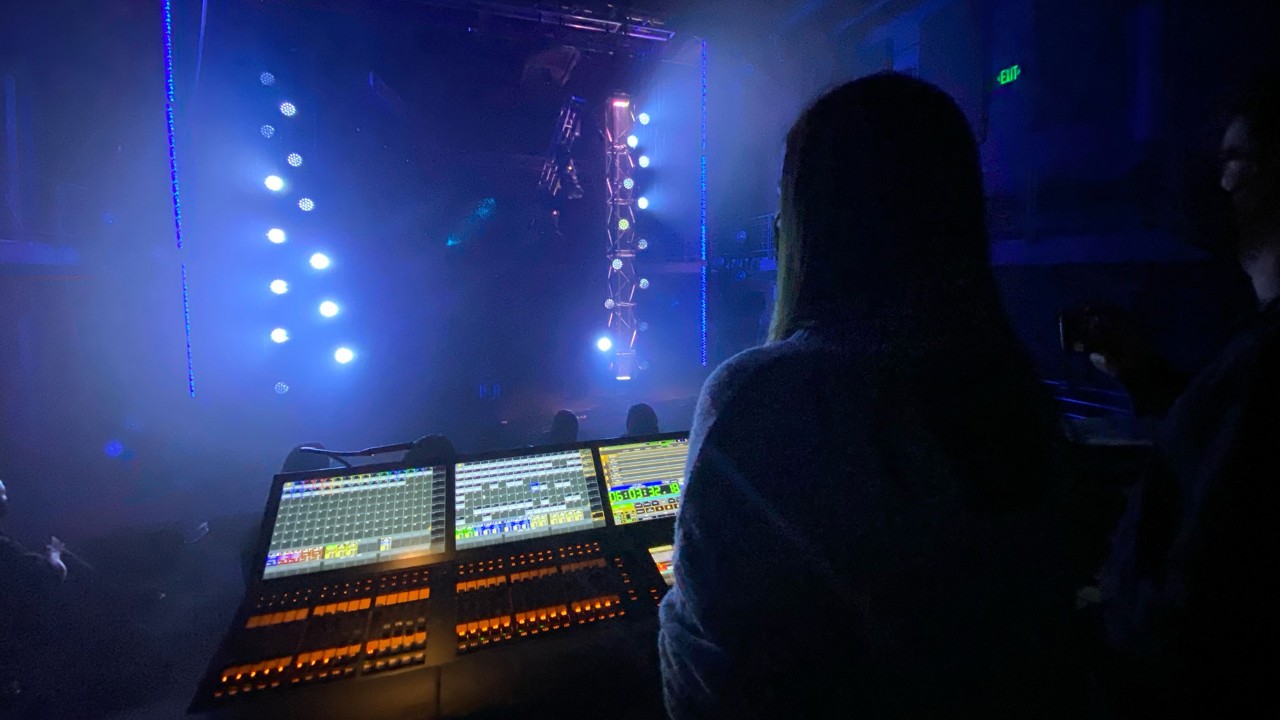 The internship honors the legacy of Gilbert Hemsley by providing a unique professional training experience to young designers as they begin their careers. Interns work at professional arts organizations with resident and guest designers, and receive a monthly stipend of $3,000 in addition to travel expenses.  
"I'll be spending July-November at the San Francisco Opera and then November-February at the New York City Ballet and the Alvin Ailey American Dance Theater," Carlson says. "I am really looking forward to the experience of working at those places and meeting new people."
Originally from Atlanta, Georgia, Carlson found her passion for lighting design in high school. She came to CCM to pursue her studies within the college's renowned Theatre Design and Production department, while also minoring in German. Through UC's College of Arts and Sciences (A&S) she traveled to Germany with a study abroad program. She received scholarships through A&S and through the University Studies Abroad Consortium (USAC), a non-profit organization originally founded by universities to provide quality, immersive study abroad experiences at an affordable price.
From December 25-May 5, Carlson studied in a small German town called Lüneburg, where she took three German language classes, a class called "Government and Politics in Germany and Europe" and a class called "1933-1945: Culture, Society and Politics of Nazi Germany."
"It was really interesting to talk about global politics and events from a perspective other than that in the US," Carlson says. "I learned a lot more about the global environment and relationships between countries. It was also very interesting to talk about the events of WWII from the German perspective and see how they take responsibility and hold themselves accountable for that time period."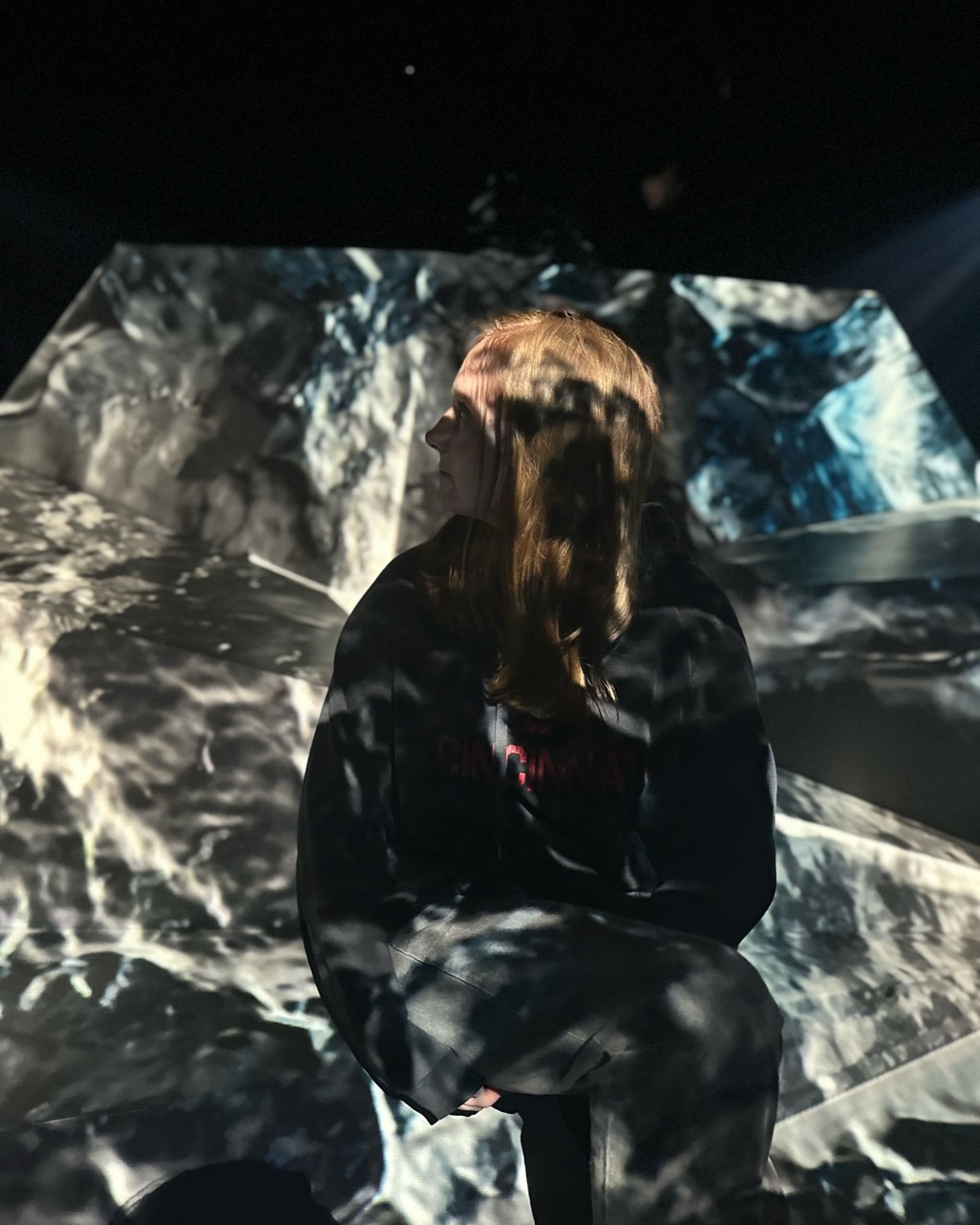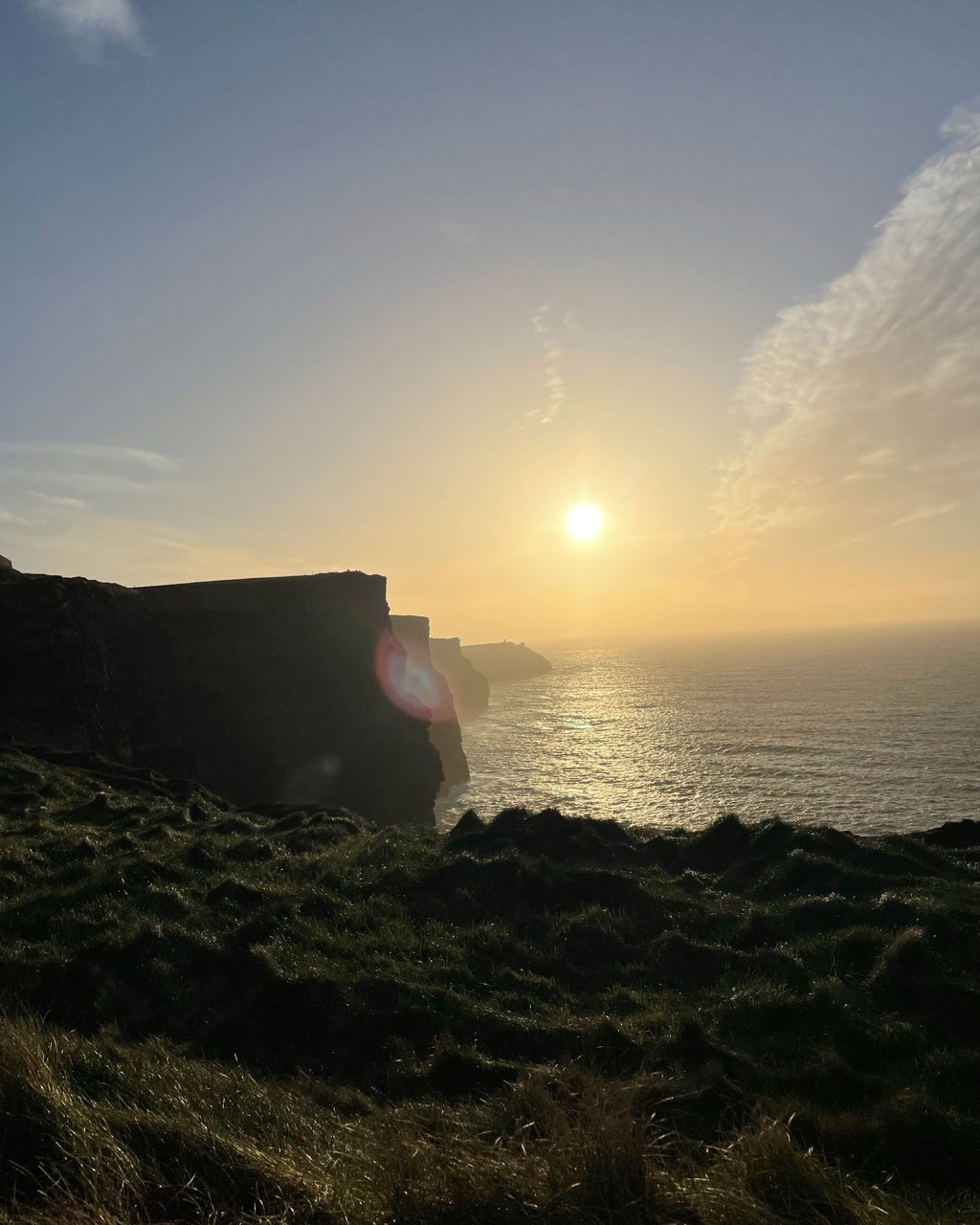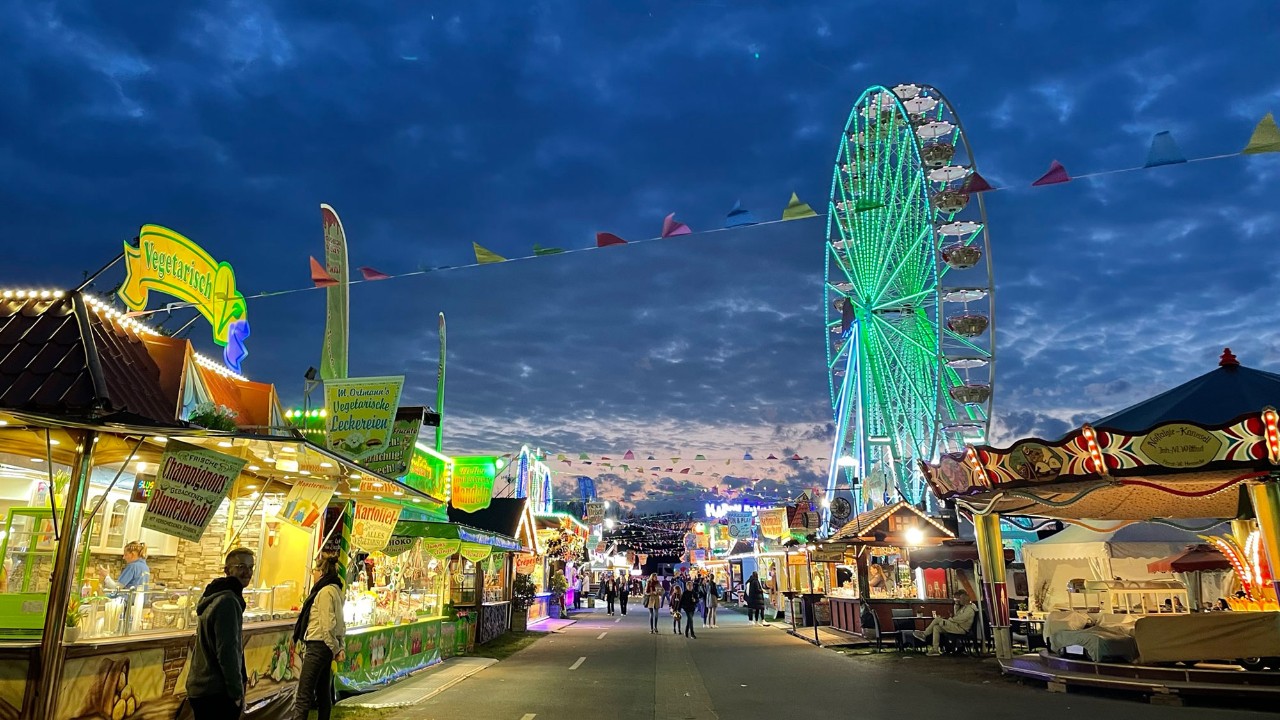 Outside of class, Carlson was able to travel to different cities to experience different cultures. She went to the east side of the Berlin Wall; explored the landscape in Bruges, Belgium; posed in front of the beautiful mountains in Mondsee, Austria; visited Big Ben in London and explored the Cliffs of Moher in Ireland.
She also traveled to the Black Light Theater in Prague to see a show that was a mix of slap-stick comedy, dance and acrobatics. It had no words, so the performers told the story with their movements and bodies, wearing costumes with neon designs. "The whole show was done in black light with little to no other light depending on the scene. It was really cool and something I hadn't seen before."
"I learned a lot about how to travel independently and how to navigate many different situations through my travels," Carlson adds. "I think those will be very useful skills to take with me as I leave college."
The last four years at CCM went so much faster than Carlson anticipated, she says. She has worked on CCM Idea Lab projects, worked behind-the-scenes on a variety of CCM performances, studied lighting for the camera and participated in an experiment to see if lighting affects people the way designers assume it does in theater (Ex: blue light is sad, red is angry, etc.).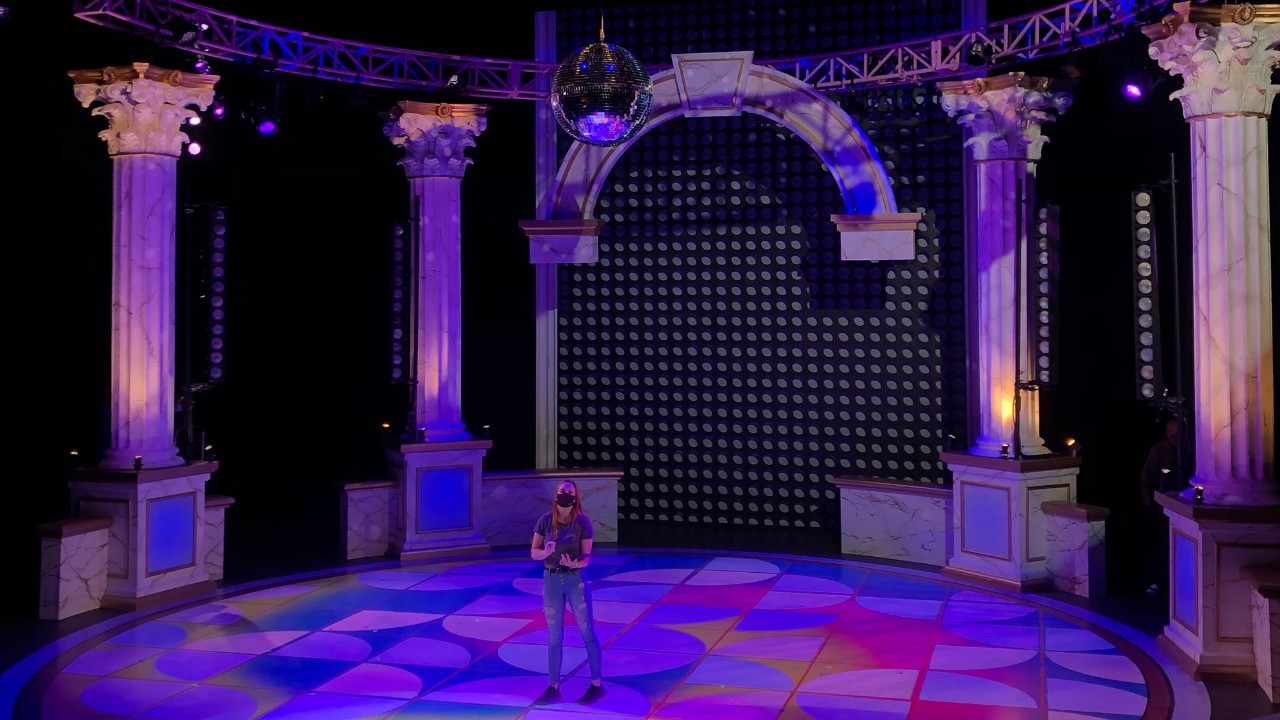 "It's crazy thinking about where I was in my knowledge of lighting when I started in 2019 vs where I am now. I didn't think that much growth was possible and I'll always be grateful for the opportunities I've had at CCM and beyond."
Now that she has graduated and is preparing to head to San Francisco to begin the Hemsley Internship, Carlson has some advice for current students and fellow grads: try everything once. 
"New experiences are so important and I've found that I always learn something," she says. "Take every opportunity you can to learn something or try something new."
Featured image at the top: Natalia Carlson at the East side of the Berlin Wall. Photo/provided.
1
See a concert or show at CCM: Fall schedule of major events now available
August 15, 2023
Experience world-class performances by the next generation of performing and media artists at the University of Cincinnati College-Conservatory of Music (CCM)! The college's fall 2023 schedule of ticketed events is now available; tickets are on sale beginning 1 p.m. Tuesday, Aug. 15 through the CCM Box Office website.
2
CCM shares fall 2022 schedule of performances and public events
August 12, 2022
Audiences are invited to return to the University of Cincinnati College-Conservatory of Music's (CCM) concert halls and theaters to experience world-class performances and presentations by the next generation of performing and media artists! The college's fall 2022 schedule of free and ticketed events is now available. Tickets go on sale beginning on Monday, Aug. 22, through the CCM Box Office website.