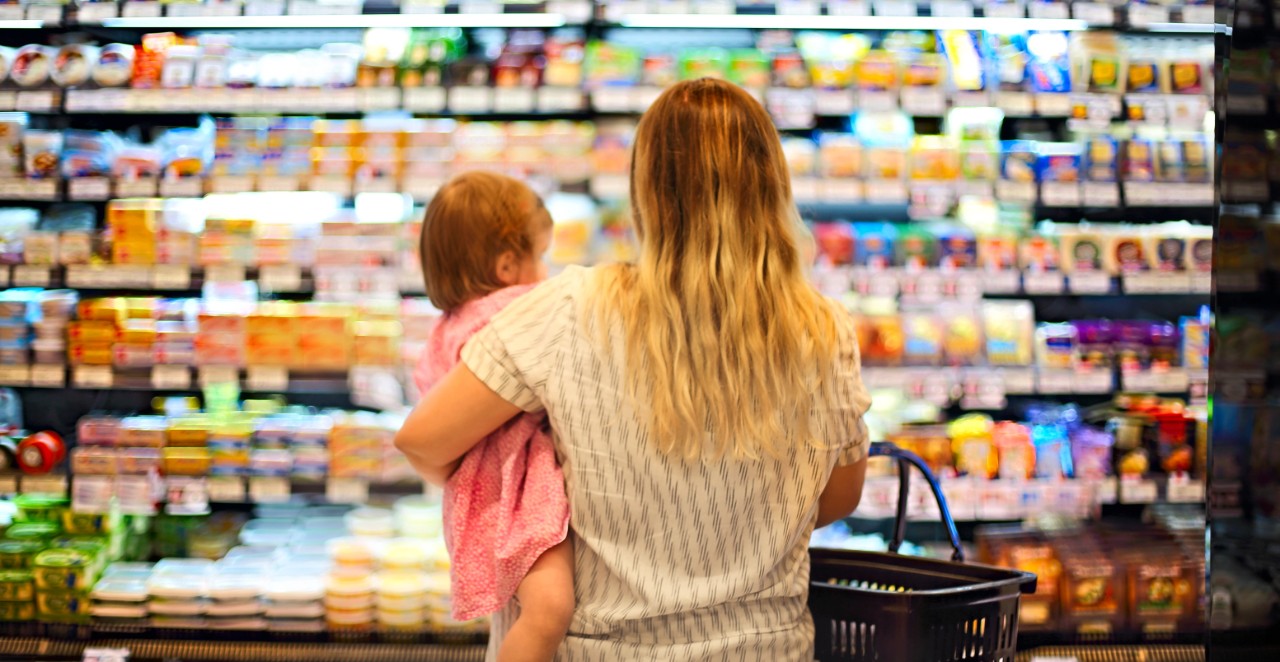 UC, Children's to make local WIC enrollment easier for the eligible
Many women and children eligible for federal assistance have language and access barriers
Researchers from the University of Cincinnati and Cincinnati Children's Hospital Medical Center have received federal funding to develop user-friendly enrollment tools for Greater Cincinnati residents eligible for WIC, the federal assistance program called the Special Supplemental Nutrition Program for Women, Infants, and Children.
Studies find that many women and children here are missing out on benefits from the federally funded nutrition program, often due to the difficulty of the application process and language barriers.
The researchers have been awarded an 18-month, $326,712 U.S. Department of Agriculture grant to introduce a new online referral system to apply for WIC benefits. The system will allow families to use QR codes to start the WIC application process and for the application to be available in English and several non-English preferred languages.
"Reaching more families with WIC can have positive impacts on the community and set children on a healthy trajectory. We want to make the WIC enrollment process easier and more accessible for families, including families who speak a language other than English," says Cathy Stough, PhD, a University of Cincinnati pediatric psychologist who researches child eating behaviors, nutrition and obesity.
Stough, who directs UC's Healthy Bearcat Families Lab, and Chidiogo Anyigbo, MD, a Cincinnati Children's Hospital pediatrician, will also work to expand partnerships with health care providers and local WIC offices in areas of low enrollment. The goal, the researchers say, is to help reduce disparities in program delivery through developing innovative outreach strategies to increase awareness, participation and benefit redemption.
"Unfortunately, in Ohio more than 50% of people who are eligible for WIC do not participate in the program," Anyigbo says. "Our plan is to identify areas within our community where WIC participation is lower than expected and provide ways to make it easier for people to apply."
We know that a child's diet early in life relates to outcomes throughout the lifespan
Cathy Stough, PhD Pediatric psychologist and director of UC's Healthy Bearcat Families Lab
The WIC program provides healthy food, nutrition education, breastfeeding counseling and referrals for pregnant individuals, infants up to 12 months and children up to age 5.
"We know that a child's diet early in life relates to outcomes throughout the lifespan, and healthy nutrition in these first years is so important to health and development," says Stough.
The Cincinnati project is one of 36 awards announced in May 2023. The grant runs through October 2024.
WIC Community Innovation and Outreach (CIAO) is administered through a USDA cooperative agreement with the Food Research & Action Center, in partnership with the Gretchen Swanson Center for Nutrition, the Native American Agriculture Fund and UnidosUS.
Visit hellowic.org to find out more about the WIC CIAO Project and awardees, and sign up for updates on WIC CIAO events and announcements.
Featured image at top iStock/petrenkod.
Impact Lives Here
The University of Cincinnati is leading public urban universities into a new era of innovation and impact. Our faculty, staff and students are saving lives, changing outcomes and bending the future in our city's direction. Next Lives Here. 
1
UC, Children's to make local WIC enrollment easier for the eligible
May 24, 2023
Too many women and children in the Cincinnati region who qualify for federal nutrition benefits are missing out on receiving them — in many cases because of the application process and language barriers. Now a team led by Cincinnati Children's pediatrician Chidiogo Anyigbo, MD, MPH, and University of Cincinnati pediatric psychologist Cathleen Stough, PhD, has funding to do something about that.