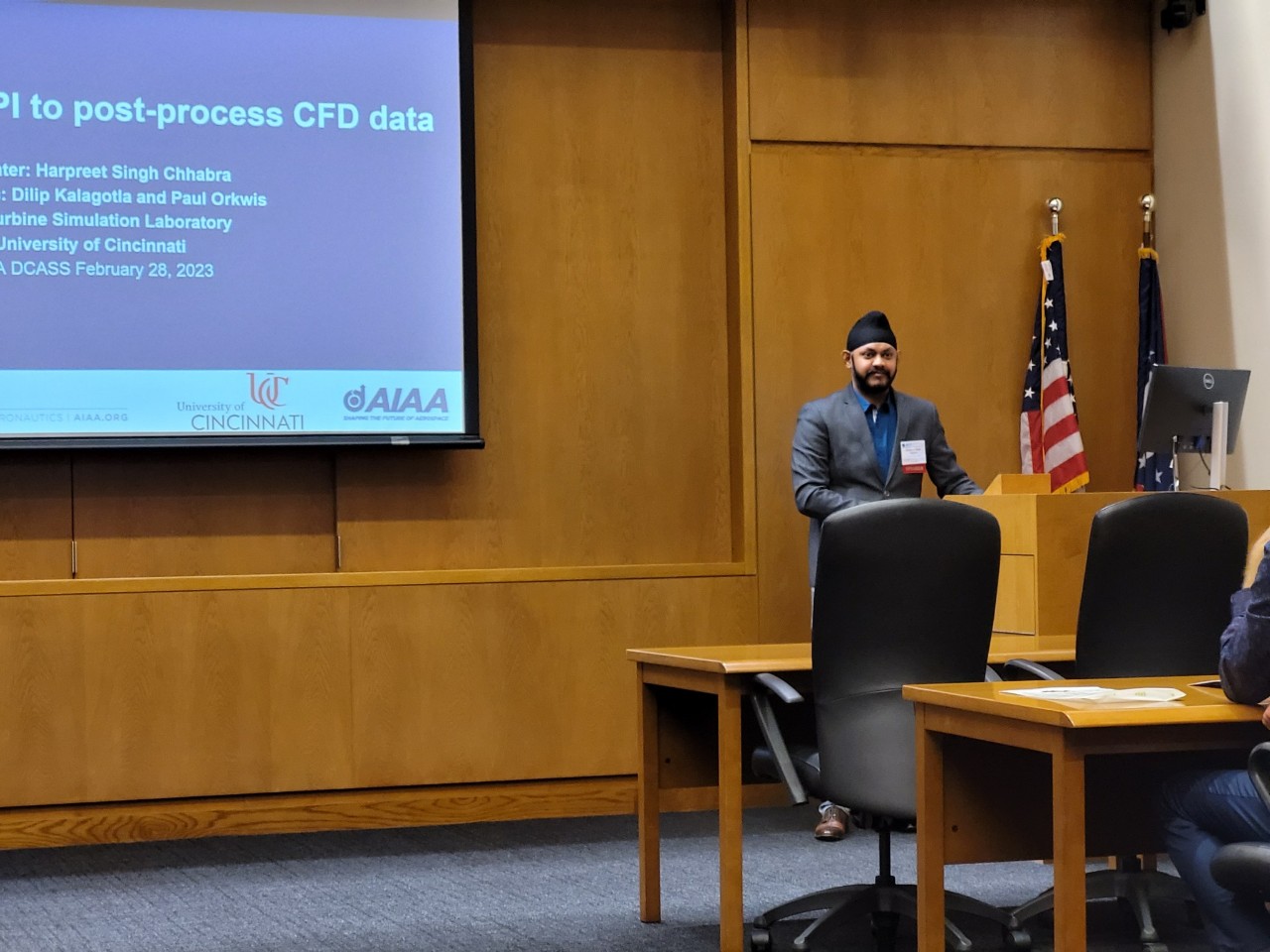 Aerospace engineer named graduate student of the month
Harpreet Singh Chhabra came to UC from India to study aerospace engineering
Due to the COVID-19 pandemic, University of Cincinnati student Harpreet Singh Chhabra had to complete his first semester online while he was still in India.
The aerospace engineering graduate student hit the ground running when he arrived on campus. He was elected treasurer of the Aerospace Engineering Graduate Student Association, served as a teaching assistant for several aerospace courses and was named Graduate Student of the Month by UC's College of Engineering and Applied Science.
The Department of Aerospace Engineering and Engineering Mechanics in the College of Engineering and Applied Science (CEAS) is what brought me to UC. With admission to the Master of Science program, I had the opportunity to choose my area of research, work on multidisciplinary projects and learn from expert faculty members at the college. To get an offer from a university that houses the second oldest aerospace program in the U.S. was a dream-come-true. The added fact that Neil Armstrong is a former CEAS professor straight away drew me to become a Bearcat. 
Why did you choose your field of study?
I chose to pursue my thesis in Computational Fluid Dynamics (CFD) to learn software development of Computer Aided Engineering (CAE) tools. With the current advancements in Machine Learning and Big Data Analysis, I felt the need to direct my career path towards the computational side of things. I started working with the head of the department, Paul Orkwis at the Gas Turbine Simulation Laboratory. The purpose of my work there was to understand flow physics since the software codes I'll be working with require it.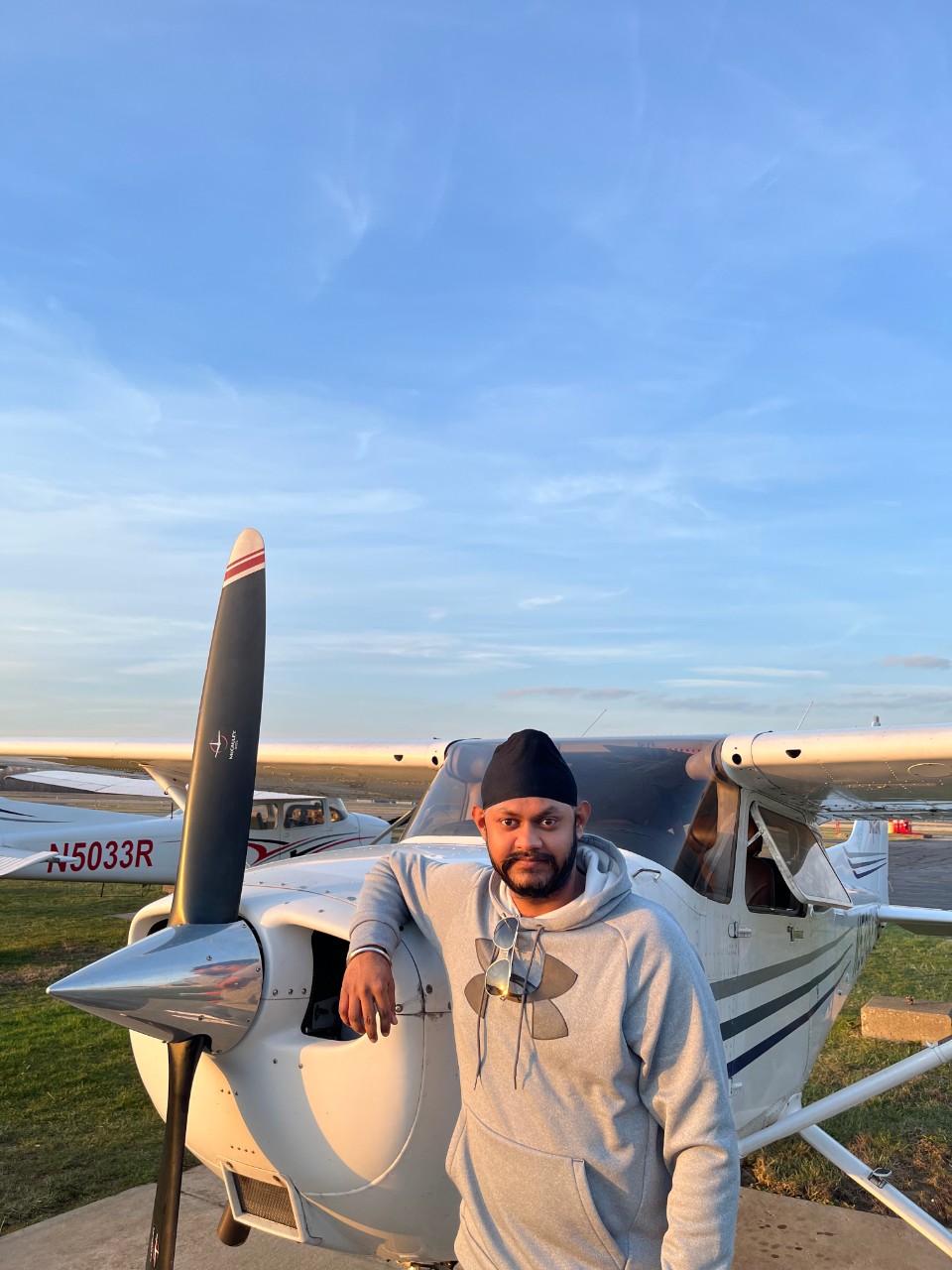 I am working to develop a tool to post-process CFD data within Python Environment. Most CFD tools are modeled using Reynold's Averaged Navier Stokes (RANS) equations. As RANS models are well established, the next step would be to optimize them. One of the projects being worked on at the Gas Turbine Simulation lab is the optimization of RANS models using Machine Learning. Machine Learning developments are faster in Python, and such a tool will help save data processing time and simplify file management. As CFD data files are huge, this project also serves as a proof of concept that with the advancements in Python libraries, it could effectively be used to solve time and memory related issues for big data analysis in the near future. 
What accomplishments are you most proud of?
To be named as one of the Graduate Student Engineers of the Month was a very proud moment itself. Frankly, I did not see that coming. One other accomplishment was presenting at the 2023 AIAA SciTech Exposition and Forum earlier this year. It's the world's largest event in aerospace research and development and hosts more than 5000 participants across the globe each year. Not only did it give me mega-conference experience, but it also helped me network with so many experts and industry professionals in the field. For me, it was a milestone achieved.
What are your plans after earning your degree?
I would like to join the industry and apply the skills I learned at UC during my master's program. I recently started an internship as a software developer at Altair Engineering Inc. It's going to be an all-new experience and I look forward to learning a lot and gaining some expertise required in the field.
What else have you done at UC?
Other than my research, I have been a teaching assistant the last few semesters. I am glad I was able to help students feel comfortable asking questions because of the student-student bond between us. I am also currently serving as treasurer for the Aerospace Graduate Student Association. During my tenure, we got the opportunity to present at the new student department orientation in the fall of 2022, help students with conference travel awards, organize three seminars and most recently, take a trip to the Cincinnati Observatory. Other than contributing to the success of these events, one of my major achievements was the development of a Job Search Activity group, led by Amanda McLaughlin, Director of CEAS Career Development, to help fellow aerospace grads with networking and job search related resources. 
Interested in engineering graduate programs?
Discover the advantages of a graduate degree from the UC College of Engineering and Applied Science. 
Featured image at top: Harpreet Singh Chhabra presenting at AIAA. Photo/provided
1
UC student aims to better interpret artificial intelligence
May 24, 2021
Javier Viaña Pérez started his studies in mechanical engineering earning two degrees in his native Spain and then came to the University of Cincinnati for his master's and Ph.D. in aerospace engineering. He has racked up a long list of accomplishments, including creating a high-resolution camera for microsatellites that is currently in use on the International Space Station. His doctoral research in artificial intelligence is dedicated to making a radical shift in how we think about AI. He was named UC College of Engineering and Applied Science Graduate Student Engineer of the Month.
2
Engineering student makes sense of waves
July 9, 2021
When Parikshit Boregowda, mechanical engineering doctoral student at the University of Cincinnati, is staring at ocean waves crashing into the shore, he's thinking about the problems he can solve through better modelling methods to study the motion of fluid.
3
Grad student creates drones for disaster relief
February 19, 2021
Ponaravind Muthaiah, an aerospace engineering robotics master's student at the University of Cincinnati, wants to make it possible for a drone to deliver critical medical supplies to the site of a disaster.