Inside the quest to build Clean Earth Rovers
UC resources including Venture Lab, co-op students helped the company get started
When he finished high school, Michael Arens had dreams of ridding the oceans of plastic pollution and sketches in a notebook of a device that he hoped could accomplish the task.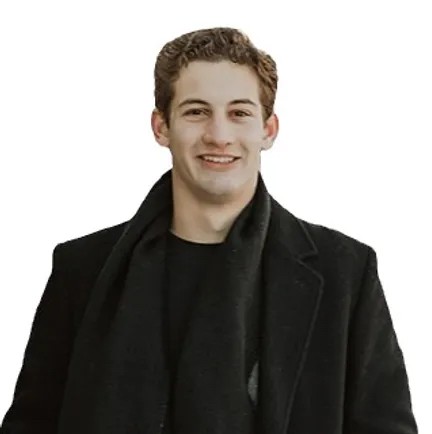 While he had the desire and the entrepreneurial drive to make it happen, he needed help to take the idea from a long shot to a viable company.
"Although I had all these technical ideas in my head, I definitely wasn't the right person to build it," said Arens, the CEO of Clean Earth Rovers.
Since founding Clean Earth Rovers in 2019 with help from the newly formed 1819 Innovation Hub at the University of Cincinnati, Arens has assembled a team that helped him refine his plan and is capable of making his ideas a reality.
Clean Earth Rovers, which was recognized in Fast Company's 2023 World Changing Ideas Awards, has raised more than $250,000 to develop autonomous rovers that clear debris from waterways. The startup also has raised more than $84,000 in a current crowdfunding campaign, and earlier this year signed a distribution deal that guarantees a minimum order of 20 rovers to be delivered within a year.
Arens' first step toward creating his startup was to enter the Big East pitch competition, a contest for college students from Big East Conference universities. After winning the first round, a professor advised him to find a co-founder who could help him launch his startup.
"It started to become more of a realistic goal instead of just some idea in a notebook," Arens said of the pitch competition experience.
Clean Earth Rovers' first addition was David Constantine, who now is the company's chief operating officer.
Arens and Constantine were neighbors in a residence hall their freshman year of college. Arens knew Constantine shared his passion for environmentalism and also was studying business and entrepreneurship.
Together, Arens and Constantine brought their idea for Clean Earth Rovers to UC's Venture Lab, whose eight-week pre-accelerator program provides tools and expert guidance to help new entrepreneurs determine their business idea's commercial potential and identify resources and next steps.
Through the Venture Lab, they met Entrepreneur-in-Residence Chris Petersen. His insights helped Arens and Constantine realize their plan to clean up giant patches of garbage in the middle of the ocean wasn't the best business model.
"When you look at the stakeholders who are actually feeling the pain from it, there's nobody in the middle of the ocean that's feeling that pain on a day-to-day basis," Arens said.
While their initial plans were dashed, they conducted "customer discovery" through the pre-accelerator process which helped them confirm that a market did exist for trash cleanup closer to the shore by working with businesses and municipalities.
"David kind of led that process and validated that, yeah, this is a smart pivot with an actual, feasible business model," Arens said. "The pollution response and remediation markets out there are ginormous. We think that the biggest need is on those coastlines."
With a better business plan in place, Arens needed someone with technical expertise to create the rover he envisioned.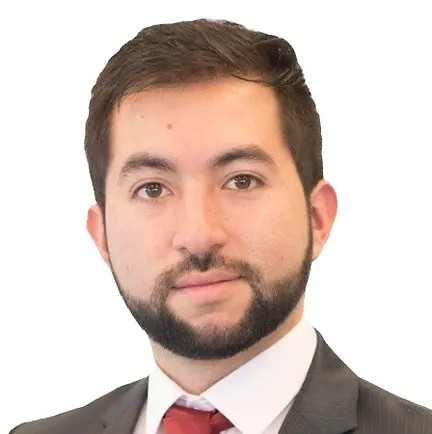 Through LinkedIn, Arens searched for a UC master's degree student in mechanical engineering. That process helped him find Jonathan Rosales, who had just graduated from UC with a master's degree in mechanical engineering and robotics.
"He led a lot of the development on the rover in the early days, and he helped us recruit some other engineers that were friends of his," Arens said of Rosales, Clean Earth Rovers' first chief technology officer who also led the development of its DataPod that can monitor water quality.
In the beginning, Clean Earth Rovers also relied on UC's strong co-op environment to build its early workforce.
"We've been fortunate to find some really skilled people," Arens said. "In the early days, we were using mechanical engineering students and co-ops, hiring them for their summer term or whatever it might be to help us with prototyping and R&D.
"As a startup in the early days, you don't need to go and hire somebody with 30 or 40 years of experience. You need somebody who knows what they're doing to a degree to help you get things done."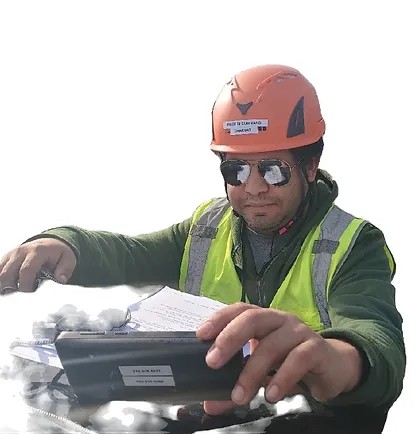 With many of their initial workers graduating from college and moving on to new opportunities, Clean Earth Rovers sought out a new team member who could help the company grow.
Once again through LinkedIn, Arens searched for drone engineers and found UC alumnus Rob Charvat. Along with bachelor's and master's degrees in aerospace engineering from UC, Charvat had experience building and selling drones in his own company.
"There's probably 10 people around the country with matching skill levels that Rob has in the autonomous technologies space, especially drone technologies," Arens said of Charvat, who developed the software for Clean Earth Rovers' autonomous rovers.
After his contract expired, Charvat remained with Clean Earth Rovers as its new chief technology officer.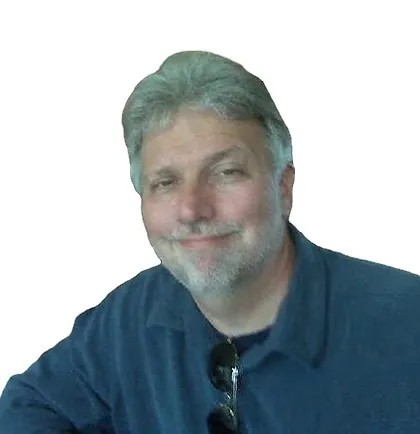 Rosales has remained with the startup as a technical adviser. Along with Charvat's knowledge, Clean Earth Rovers needed more expertise in manufacturing. Once again, LinkedIn helped uncover the perfect person for the role, Allen Schutte, who had spent decades as an airframe and powerplant mechanic in the aviation industry.
"Allen's experience has been great in transitioning the technology out of prototyping and more into a production standpoint," Arens said. "Allen is proficient in pretty much every step of our fabrication process. There's not any gap in his skillset we've seen, and it really does bring the perfect mix of versatility and professionalism into our builds."
Schutte leads Clean Earth Rovers' manufacturing from a space within the UC Ground Floor Makerspace. The Makerspace has been a great place for Clean Earth Rovers to get started, but with its growing demand, the company is looking to move to a larger space.
"We're working on an exit strategy to move our small to medium-size operation out of the Makerspace and into a 1,500- to 2,500-square-foot location somewhere in Cincinnati," Arens said.
Featured image at top: Clean Earth Rovers' DataPod, which can monitor water quality, and autonomous rover. Photos/Clean Earth Rovers
Innovation Lives Here
The University of Cincinnati is leading public urban universities into a new era of innovation and impact. Our faculty, staff and students are saving lives, changing outcomes and bending the future in our city's direction. Next Lives Here.