Advice to new UC students: Get involved
New student body president notes Bearcats Welcome events a great place to start
Taylor Morgan calls her choice of the University of Cincinnati an absolute "no-brainer."
As a high school senior, Morgan was interested in becoming an engineer and UC's College of Engineering and Applied Science offered a biomedical engineering path that included a focus on experiential learning, the chance to take advantage of the honors program and participation in cooperative education. 

The trio of benefits captured her interest. 
Morgan struggled with knee issues and wanted a career that would help her find solutions for others who faced similar challenges. The UC student body president is now in her fifth year majoring in biomedical engineering.
"I felt right at home when I stepped on campus," says Morgan. "My first visit was during a campus tour. It was a rainy day and I still felt at home. That is definitely a true sign of where you want to be: when you feel it is right."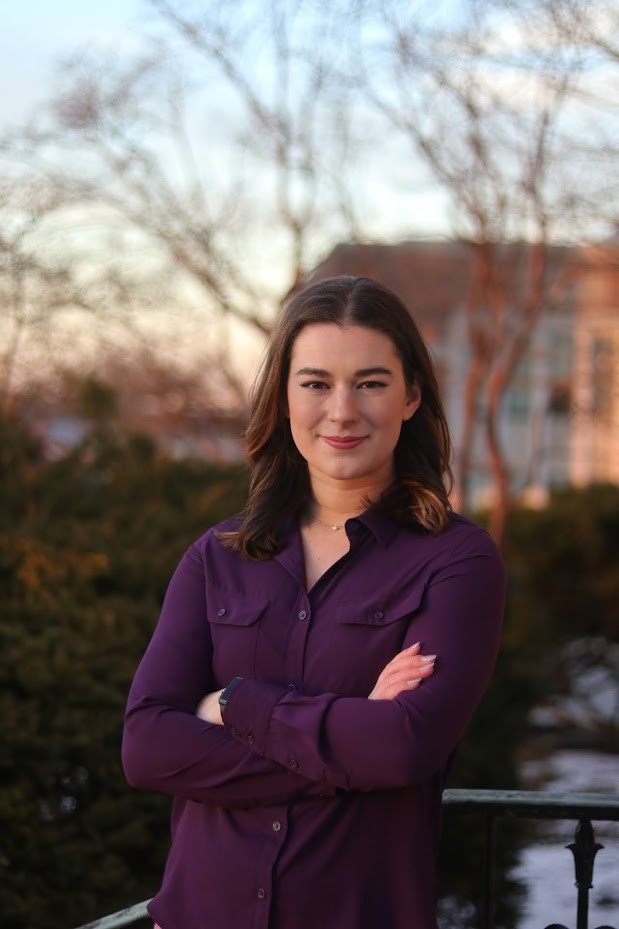 Morgan, a native of Canal Fulton, Ohio, graduated from Jackson High School, and is offering some advice for the newest group of Bearcats coming to campus.
She suggests checking out Bearcats Welcome, a host of activities across campus that range from social to educational events that started in early August and continues into September.
"As a new Bearcat you just have to jump in," says Morgan. "This is the first year we are doing the Bearcat Welcome for four weeks instead of one welcome week. Take advantage of all those opportunities and go to as many events as possible. 
"Get to know people in as many student organizations as possible," she continues. "Then start to narrow it down after those four weeks and figure out which ones you want to invest in and which ones are more fun to just attend the events they host."
Morgan got involved in the college's CEAS Tribunal which represents students in the college on all relevant issues, specifically with curriculum, academic and professional standards and university and college computing services. It also assists the students with professional, social and leadership development.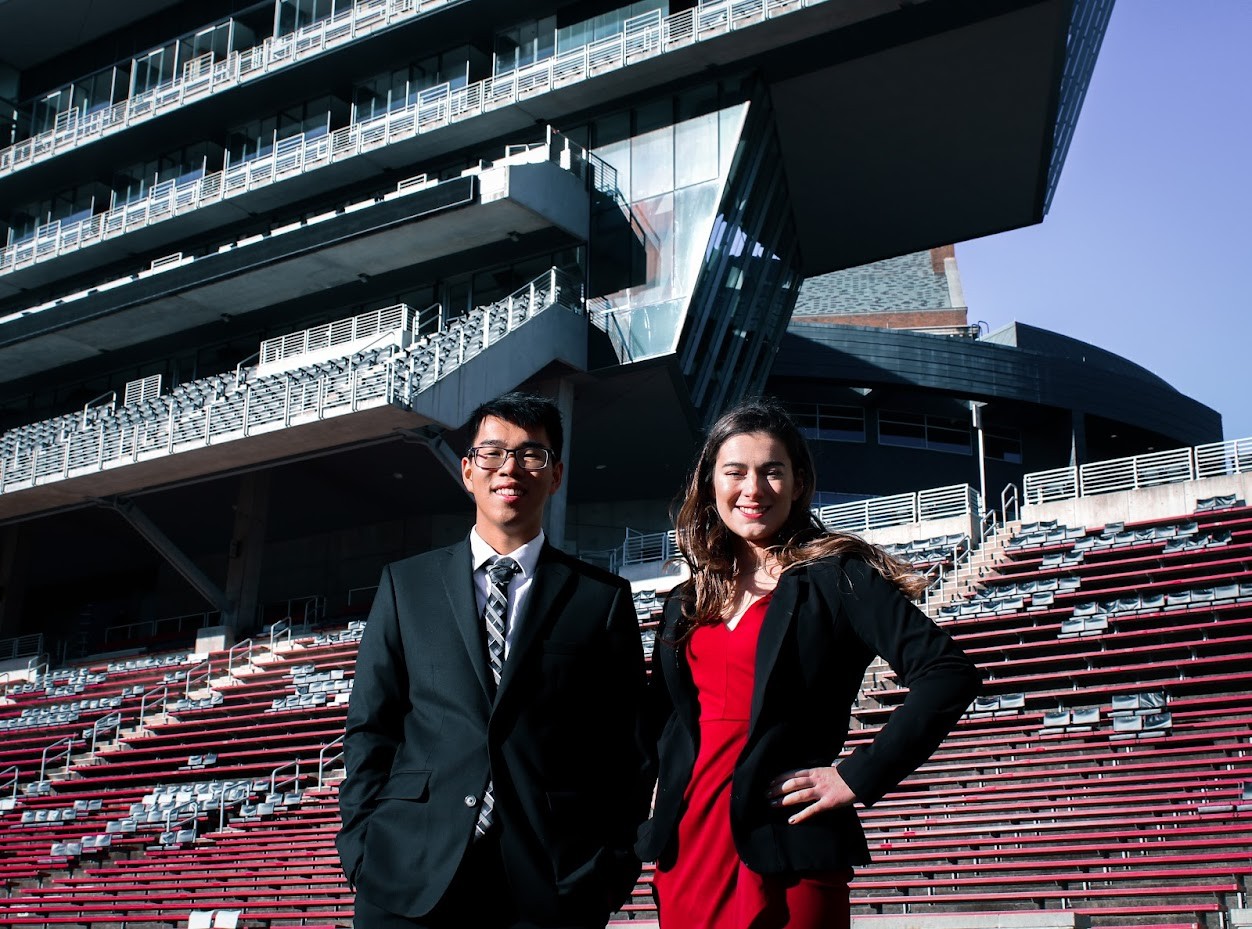 For Morgan it meant helping to create career fairs, resume building tip sessions, and participating in Engineers Week, an effort to introduce faculty, staff and students to the creativity and opportunities in the field of engineering. Morgan joined the CEAS Tribunal as a freshman and has been president, vice president and senator in the program.
"Finding that balance between school and involvement and making sure you feel welcomed by putting yourself out there is important," she says.
She says the experience prepared her for the role as student body president and allowed her to see that being involved at UC does make a difference. Morgan also completed co-op experiences at research and product development firm Kaleidoscope Innovation and medical technology manufacturer Enable Injections. Her running mate, Vu Pham, the student body vice president, is a third-year engineering student.
The two and their team of student leaders are working to make transportation areas on campus more accessible by increasing shuttle benches. Other priorities include  establishing a monthly town hall series which allows students to speak directly with college administrators and calling attention to programs that address mental health and prevent gender-based violence.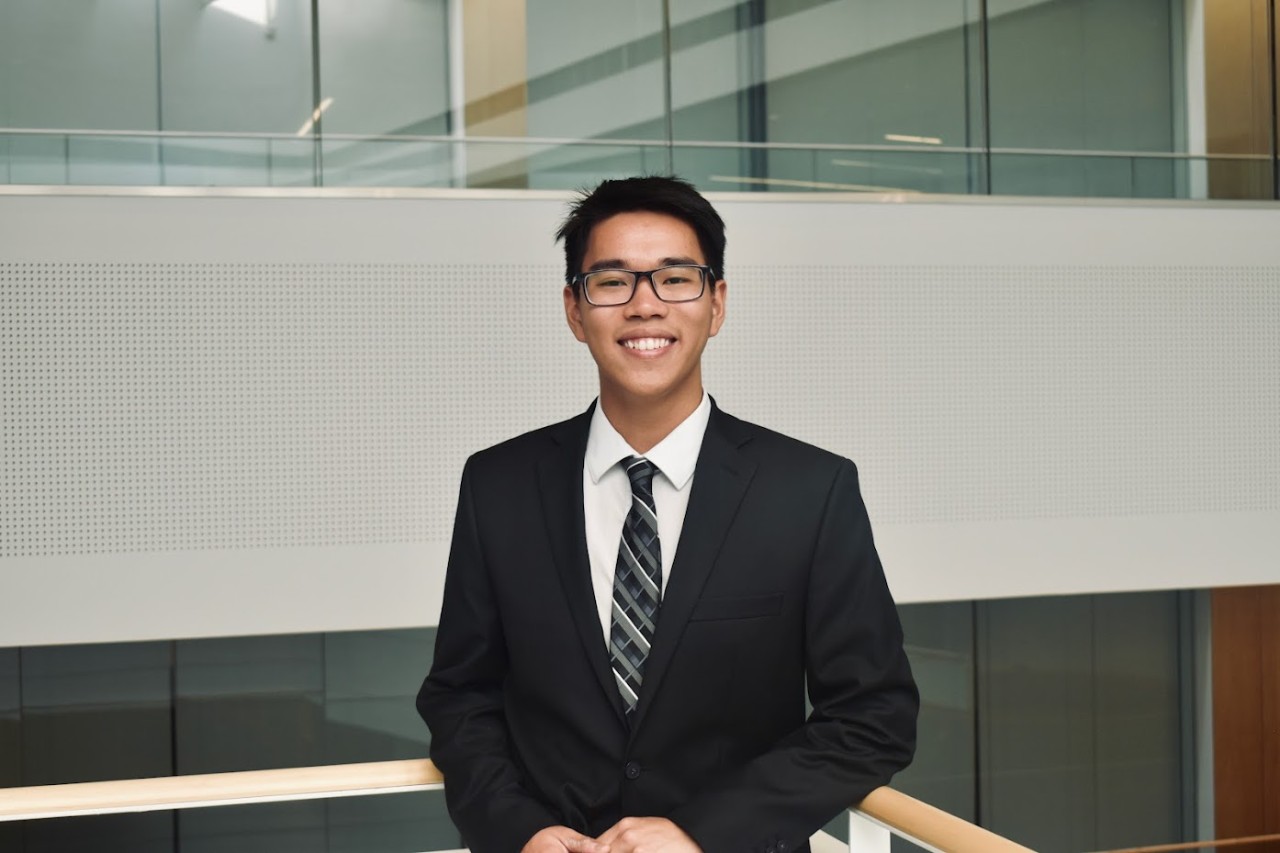 Morgan says students have expressed concern about growth at UC and whether there is infrastructure to accommodate it. She says students have expressed concern about Wi-Fi and its availability as the student population continues to grow.
Pham is a native of Vietnam who first arrived in Seattle, Washington, on a student visa to complete high school and earn an associate degree in chemistry at a community college. He met a UC recruiter at a college fair and eventually came to Cincinnati.
Pham moved to the United States while the rest of his family stayed in Vietnam. He learned that putting yourself out there pays dividends and suggested that new UC students do the same.
"Despite all that anxiety you have, and I had it when I first started, it is just overthinking and being afraid of a new environment," says Pham. "Everyone has been very welcoming at UC. If I had not put myself out there and been vulnerable with the people I work with, I would never have found my community and be as engaged as I am now. Don't be afraid."
Pham says it can be tough for international students coming to a community where there may be very few individuals they can connect with who share their culture, language, customs and appearance. He didn't have much advice when arriving in Cincinnati.
Pham has been active in the college's CEAS Tribunal as well and is now part of the roster of students who offer tours for prospective engineering students at CEAS.
"If you want to do something just do it," says Pham. "If there is no precedent, just do it yourself, be the first. I was the first in my family to move here and I don't regret it at all. I am often the only Vietnamese person in my class, but I create community out of it."
Pham completed a summer co-op with Givaudan, an international flavoring company, and Avery Dennison, an Ohio-based paper and materials company. UC's top ranked co-op program is what initially attracted Pham to Cincinnati. "It is the driving factor that made me want to come to UC," he notes.
Featured image at top and all other photos/provided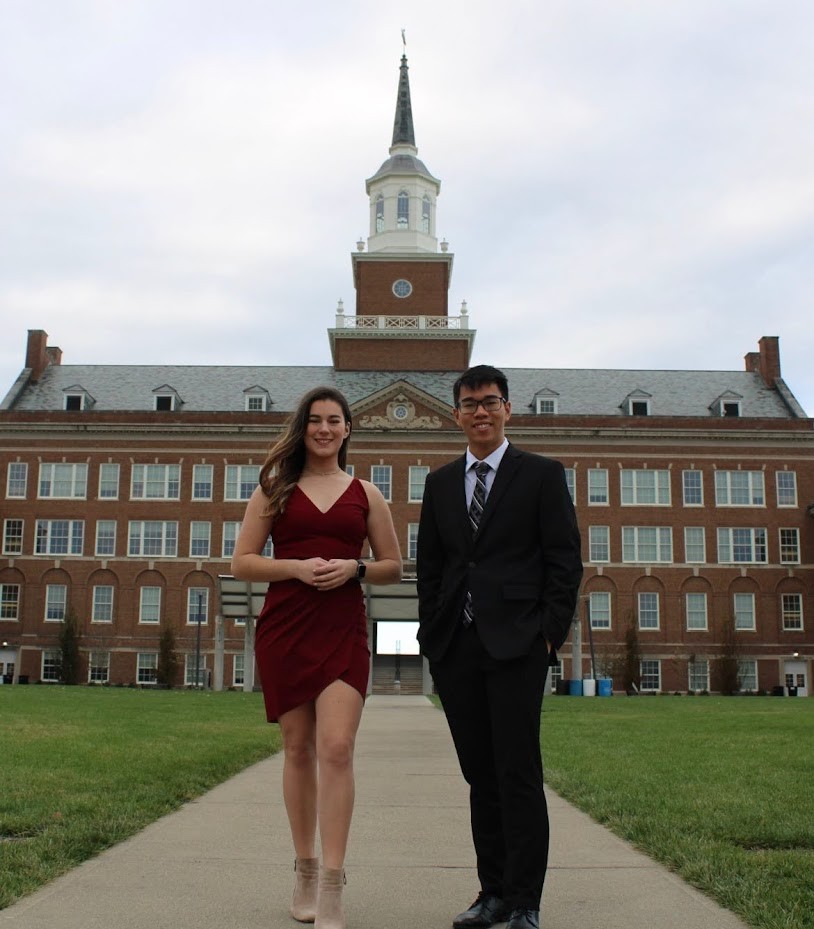 Become a Bearcat
Whether you're a first-generation student or from a family of Bearcats, UC is proud to support you at every step along your journey. We want to make sure you succeed — and feel right at home.
1
A UC first: Enrollment tops 48,000
August 18, 2022
The University of Cincinnati anticipates record enrollment as classes begin Monday, Aug. 22, with a projected 48,300 students — a 3% increase over last year. It will mark nearly a decade of continuous growth of a student body that increasingly reflects the university's core values.
2
Advice to new UC students: Get involved
August 16, 2023
UC student leaders, Taylor Morgan and Vu Pham, offer advice to incoming Bearcats. Morgan is this year's student body president while Pham is the student body vice president. Both are studying majors in the College of Engineering and Applied Science.
3
Classes begin for increasingly diverse student body at UC
August 23, 2021
The first day of classes for the fall semester at the University of Cincinnati starts Monday, Aug. 23, and more than 46,700 students are expected to begin instruction with a more traditional fall term, focusing on in-person instruction and activities.