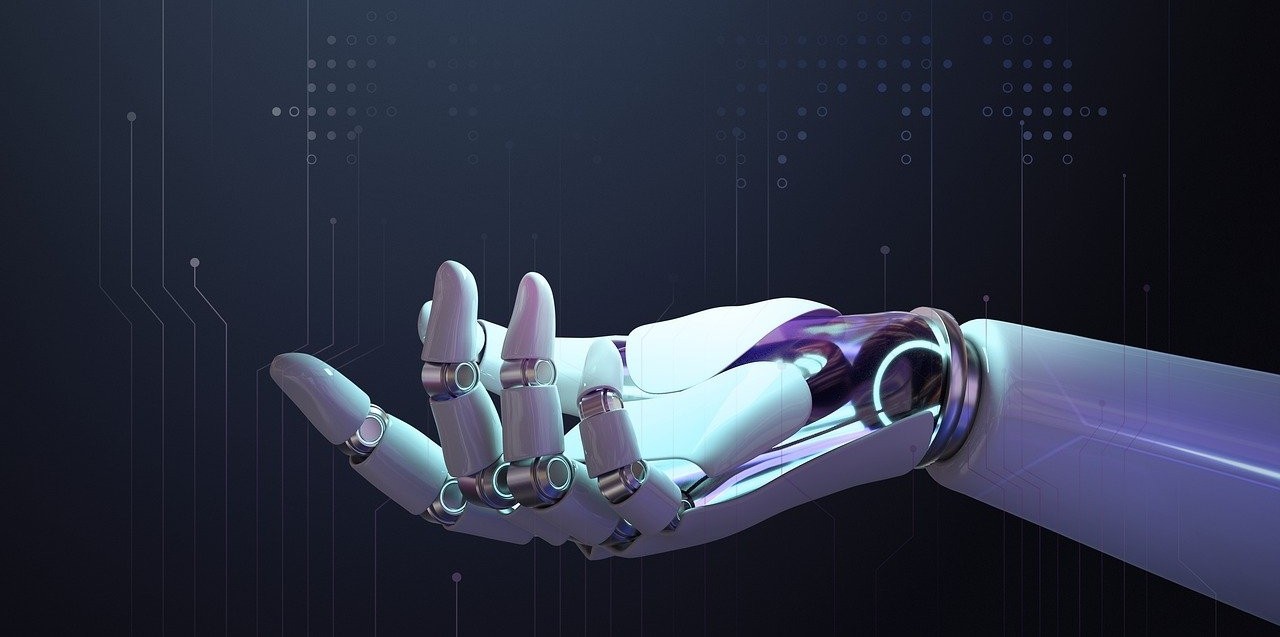 UC engineering student aims to introduce robots into daily life
After working for more than a decade in industry, Yufeng Sun returned to UC for his doctorate
Yufeng Sun, University of Cincinnati aerospace engineering doctoral student, returned to academia for a transformative experience. Prior to beginning his doctoral studies, he worked for more than 10 years at Autodesk, a Computer Aided Design (CAD) software company. While at UC, he has mentored undergraduate students, served as a teaching assistant in several courses and provided visiting high school students with an introduction to aerospace engineering research. Through these interactions with students and witnessing their success, he developed a great passion for mentoring and was recently named Graduate Student Engineer of the Month by UC's College of Engineering and Applied Science. 
How did you end up choosing UC? What drew you here?
I joined UC in the spring of 2019 after working for 11 years at a CAD software company, where I developed a keen interest in artificial intelligence (AI) and machine learning. I believed that applying AI and machine learning technologies to robotics could have great potential to enhance productivity across various scenarios. During that time, the University of Cincinnati's College of Engineering and Applied Science offered me a fantastic opportunity to study robotics, AI and machine learning, something I did not want to miss. 
Why did you choose your field of study?
I love building stuff from scratch, and the whole idea of creating a robot and making it do cool tasks is exciting to me. I got this idea back during my undergraduate studies, which led me to choose mechanical engineering as my major. But after graduation, I realized that if I wanted to bring my robot dreams to life, I needed to get into software programming too, so I went for a master's degree that mixed CAD design with software development. Later, I joined a software company and got the chance to learn about AI and machine learning as their popularity grew. I felt it was the right time to take my idea to the next level. That's why, after 11 years of working in industry, I made the decision to come back and study robotics and AI. 
Briefly describe your research work. What problems do you hope to solve?
One of my research projects involves designing and building a mobile robot that can offer services in indoor environments like hospitals and office buildings. The idea of having service robots assist with simple yet tedious tasks in our daily lives sounds exciting, however, introducing service robots into human-centered, indoor environments poses a challenge for several reasons. For instance, navigating through doors and between rooms can be tricky for robots, and their limited battery capacity restricts their operation time. 
My main goal is to develop a solution that allows service robots to extend their hours and range of operation in indoor environments. To achieve this, I plan to enable the robot to autonomously open doors and recharge their batteries using standard wall outlets. This will involve utilizing cost-effective sensors, actuators, and the latest machine learning technologies. I'm excited about the potential of this research in making service robots more practical and efficient in our daily lives. 
What are some of the most impactful experiences during your time at UC?
Studying robotics and machine learning from scratch, designing and implementing robots, and utilizing AI to control them have been the most impactful experiences for me. Also, during the past four years, I managed to overcome lonely and frustrating times. The time I have spent here at UC will be my life treasure. 
What are a few accomplishments you are most proud of?
The most important accomplishment for me has been seeing the robot I am building finally working as expected. Additionally, some of my work was published in journals and I was awarded the UC Space Research Institute for Discovery and Exploration fellowship for the 2022-23 academic year. These recognitions acknowledge my efforts and contributions to the academic community, which makes me proud. 
What are your plans after earning your degree?
I expect to graduate at the end of 2023 after five years of study at UC and hope to pursue a career in industry with my background in robotics and machine learning. 
Interested in engineering graduate programs?
Featured image at top: Photo/Pixabay
1
Engineering students showcase capstone projects at CEAS Expo
May 6, 2022
Graduating engineering undergraduates from the University of Cincinnati's College of Engineering and Applied Science gathered for the inaugural CEAS Expo in April to showcase their senior capstone projects to more than 500 attendees, including faculty, staff, alumni and industry representatives. The event, organized by the college and CEAS Tribunal student government, was held in downtown Cincinnati at the Duke Energy Convention Center.
3
First-year students get a head start as researchers
August 25, 2020
University of Cincinnati's Protégé Undergraduate Research Program gives first-year College of Engineering and Applied Science students early access to research experience through a paid summer position working with faculty researchers or industry partners.