Architecture co-ops give Josh Bennett a better idea of what career path to pursue
Students who participate in UC co-ops get a feel for what professional life is like after graduation
Fourth-year UC architecture student Josh Bennett smiles fondly as he tells the story of handing his grandmother a small purple building block when he was three years old. She put it in her purse and still carries it with her to this day.
"I've always been building something," says Bennett, who is on track to graduate from UC's College of Design, Architecture, Art, and Planning (DAAP) with a bachelor's degree in architecture in May 2024.
In 2022, Bennett competed for, and won, a UC National Co-op Ambassador Scholarship, which included a monetary award. UC invented cooperative education over 100 years ago and is ranked in the Top 5 in the nation for co-ops and internships by U.S. News & World Report.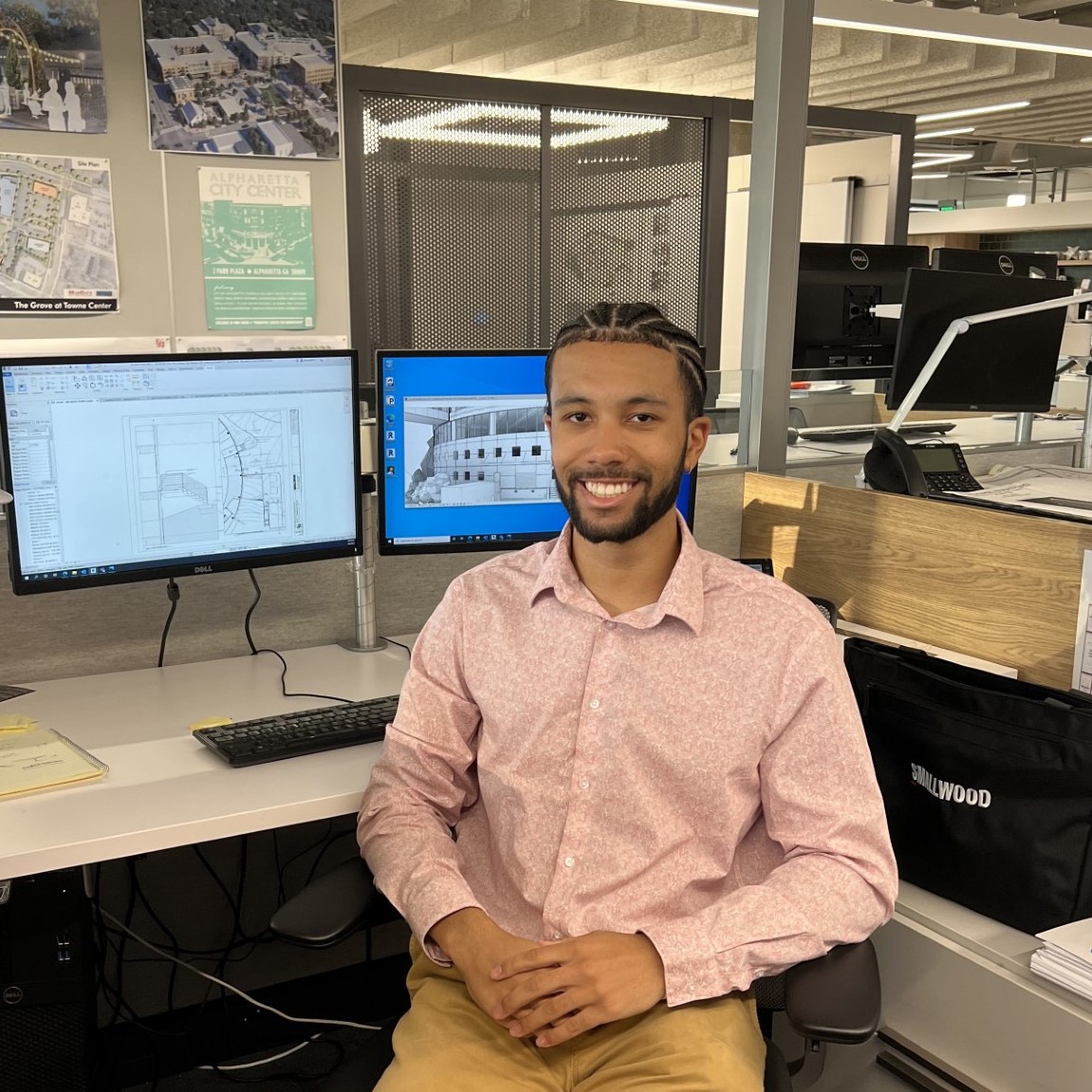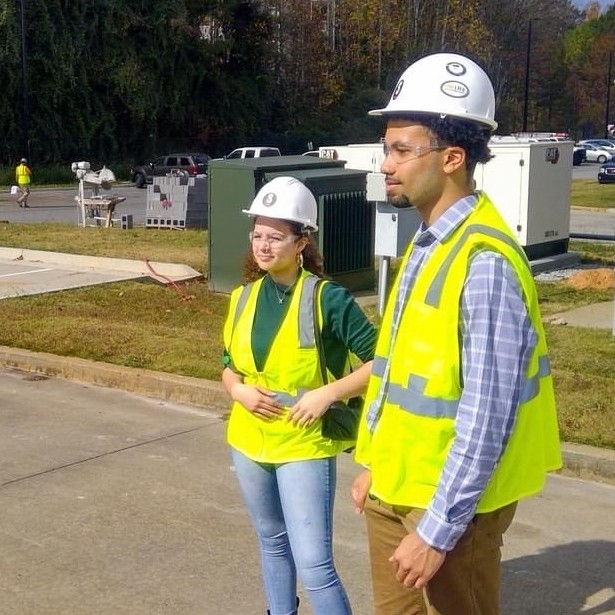 Born in Spain, Bennett spent his formative years in Louisville, Kentucky, and while in high school there visited UC to attend an engineering summer camp. He later found himself leaning toward DAAP.
"I knew it was one of the best architecture schools in the country and would ultimately be a good fit for my love of design and creativity," Bennett says.
What was also a good fit was UC's co-op program, which allowed Bennett to work at three different architecture firms, for a semester each, in locations across the country: Stengel Hill Architecture in Louisville, Smallwood in Atlanta, Georgia, and architrave.pc.architects in Washington, D.C.
His experiences, he says, varied — from learning about new design to historic preservation. 
There are concepts you learn during co-op that you aren't taught in school.
Josh Bennett Fourth-year architecture student, DAAP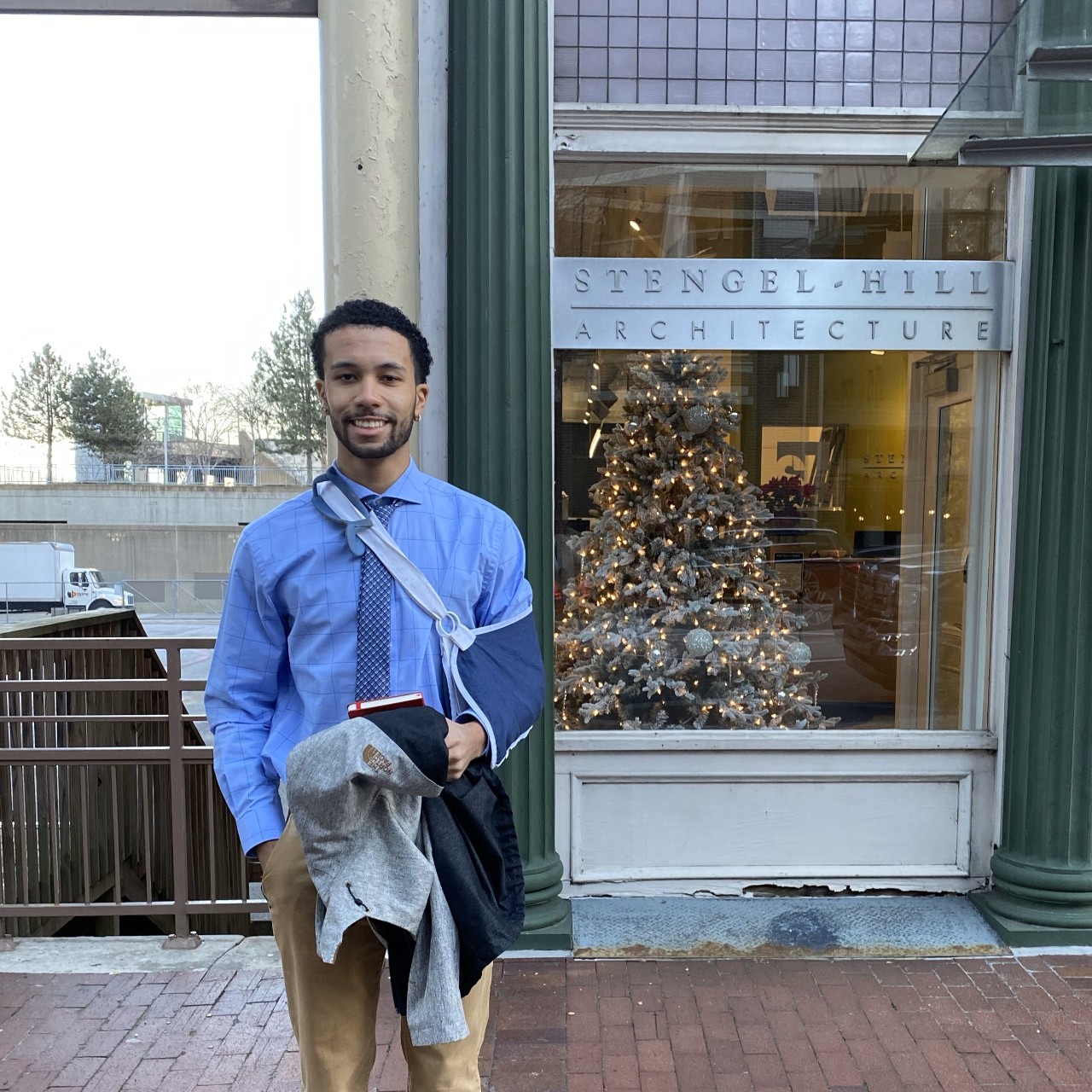 At Stengel Hill Architecture, for example, Bennett was introduced to design concepts in the health care industry and would go on field visits with senior architects to measure hospital spaces for new laboratories or testing facilities. Smallwood, he says, gave him exposure to high-rise residential and commercial complexes and architrave.pc.architects specialized in historic preservation, which included site visits to historic structures such as the United States Department of Justice Building. 
"There are concepts you learn during co-op that you aren't taught in school. It prepares you to work in a professional setting rather than in a school setting," Bennett says, pointing to his co-ops as an added value that he will be able to place on his resume.  
"We try to give students a good understanding of what to expect in their future careers," says Brad Stengel, co-founder of Stengel Hill. The full-service architectural firm, he says, has brought several UC co-op students under its tutelage, including Mark Spies, who graduated from DAAP in 2002 and went on to become a partner at Stengel Hill in 2007.
His company, Stengel says, has had great success with hiring co-ops from UC and, while it might take a little longer to go through this process than hiring off the open market, "the quality of architect is infinitely stronger if they originated in our co-op program."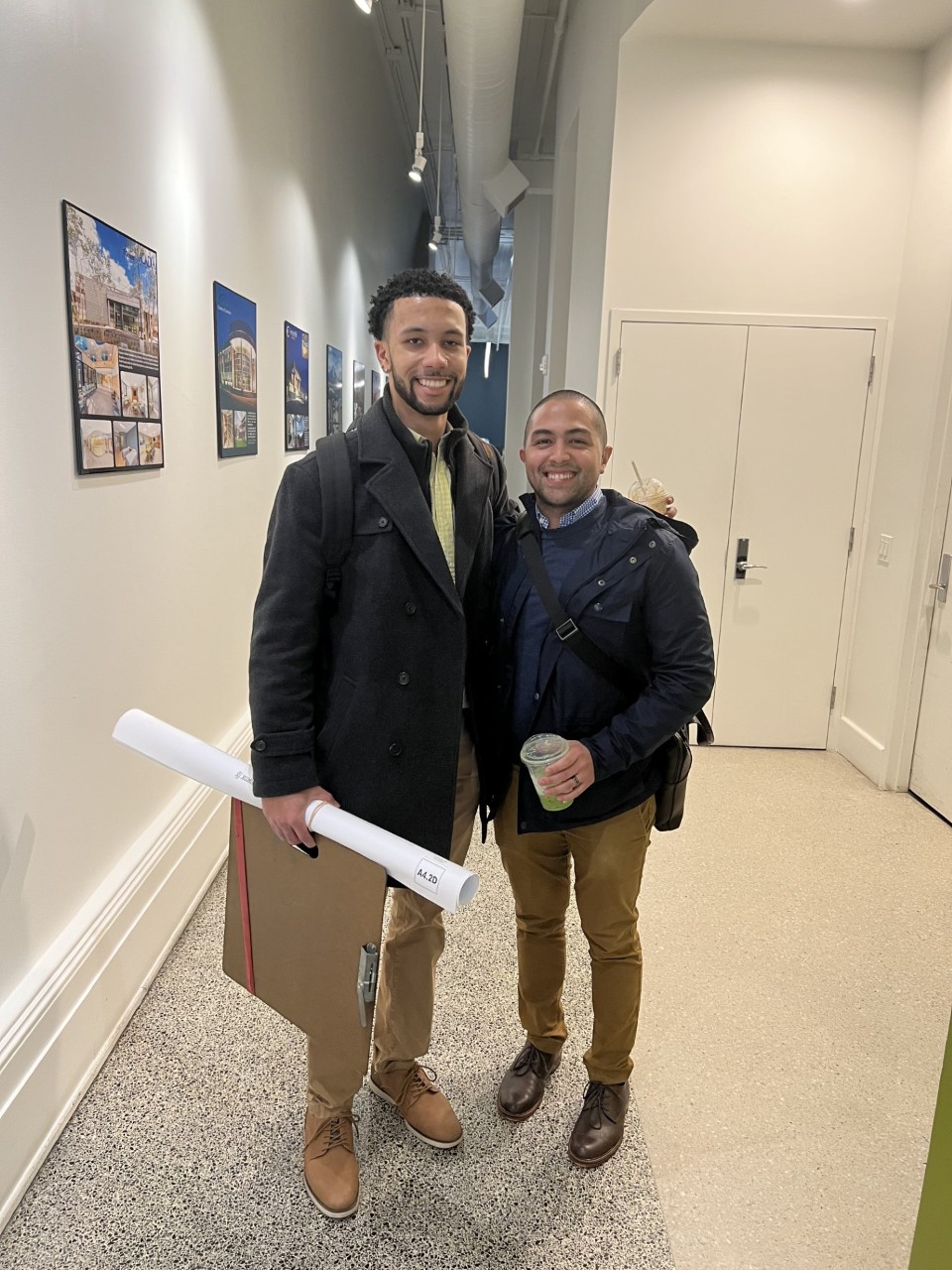 Working at the firm was much like being part of a close-knit family, which Bennett says is akin to the experiences he's had on campus in his design studio classes. "In the studio, it is definitely all about collaboration. You are working with other students and bouncing ideas off each other and I saw the similarities in co-op."
Bennett says that after graduation he plans to work as an architect for two years while he applies to graduate schools. His professional leanings now, he says, are toward modern architecture.
"Josh is an extremely creative individual and I think his ceiling is exceptionally high," says Stengel, adding that he would welcome Bennett back to the firm for a second co-op experience, with the potential for a full-time position.
"We have found the quality of an architect is infinitely stronger if they originated in our co-op program. This will always be a key component to our company's growth strategy." 
Featured image at top of Josh Bennett in Washington, D.C. during his Summer 2023 co-op with architrave.pc.architects. Photo/provided
Beyond the classroom
UC invented cooperative education more than 100 years ago, and we continue to innovate all aspects of experience-based learning, including internships, service learning, virtual co-ops, community projects and industry partnerships. 
1
UC honors students to lawmakers: Here are ideas to fix public education
December 2, 2020
On Dec. 7, University of Cincinnati honors students in the Save our Schools! seminar will present Ohio political leaders with their best ideas to address some of the state's thorniest education issues at an educational reform symposium, to be held via remote technology.
2
UC Answers: How does UC replicate the design studio experience online?
November 18, 2020
Stephen Slaughter is an assistant professor in the University of Cincinnati's College of Design, Architecture, Art, and Planning. This year, like so many instructors, Slaughter had to shift gears in his classes in DAAP's School of Architecture and Interior Design to accommodate online learning. Slaughter shares how he adapted his studio classes for a virtual environment.
3
Traffic of tomorrow
June 10, 2020
More driverless cars. More networked roads. More naps. UC is helping change how we drive.