Local 12: Federal government heading toward potential shutdown
UC economics professor says inflation could exacerbate the effects
The United States government is heading toward a potential shutdown, which could have wide-ranging effects, Local 12 reported.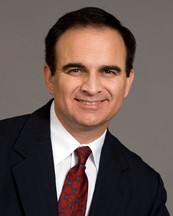 There have been 20 government shutdowns since 1976. The last one, which occurred in 2018, was the longest in U.S. history at 34 days.
In the event of a shutdown, federal safety net programs could be disrupted, which could add to the struggles some Americans already are facing due to the current economic conditions.
"I think that what makes this situation different is mixing this with a lot of inflation," said Erwin Erhardt, PhD, professor – educator of economics in the University of Cincinnati's Carl H. Lindner College of Business.
Featured image at top: United States Capitol. Photo/Florian Pintar on Unsplash

Impact Lives Here
The University of Cincinnati is leading public urban universities into a new era of innovation and impact. Our faculty, staff and students are saving lives, changing outcomes and bending the future in our city's direction. Next Lives Here.
2
Spectrum News 1: Inflation reaches 40-year high
April 13, 2022
A number of factors have caused inflation to reach a 40-year high, but it won't be a permanent problem, University of Cincinnati economics professor Asawari Deshmukh told Spectrum News 1.