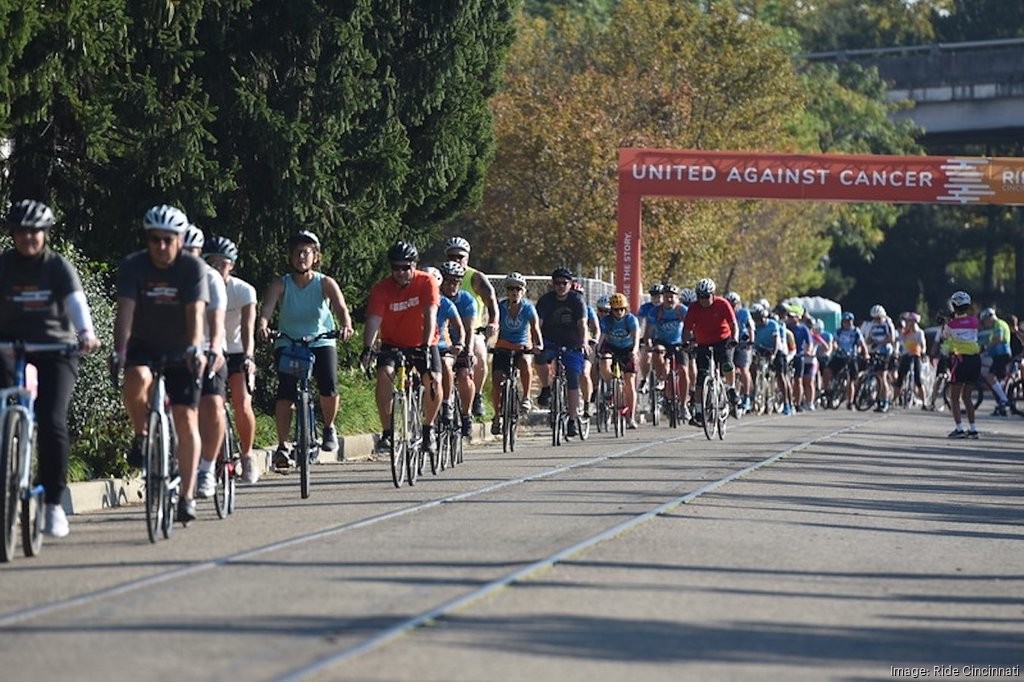 Presidential challenge to UC: Go the distance for cancer research
Join Ride Cincinnati September 17 and help UC pedal toward life-saving cancer research and care
President Neville Pinto invited a surprise guest to a recent meeting of his direct reports — Dr. Bill Barrett, co-director for the University of Cincinnati Cancer Center.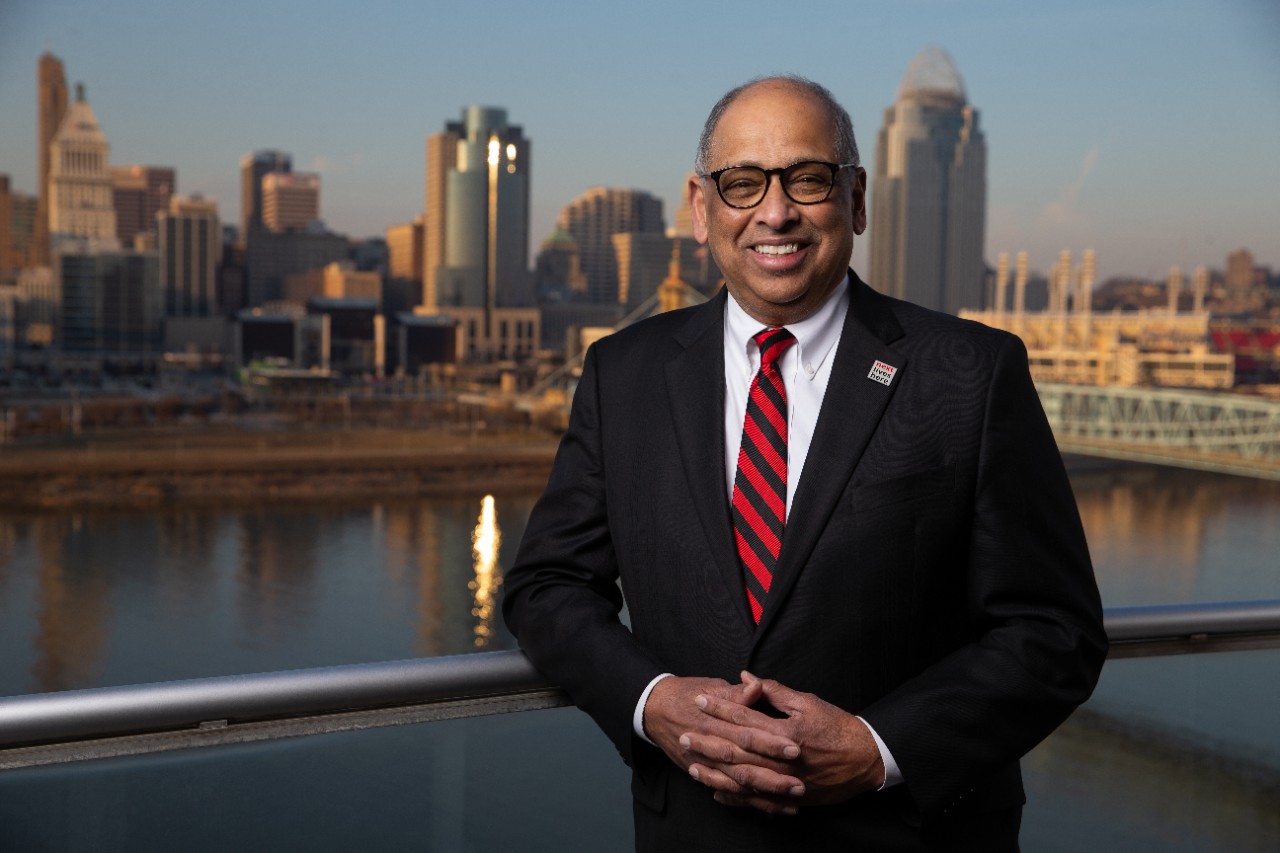 The friends had been chatting over lunch about the September 17 Ride Cincinnati fundraising event, a passion project for Barrett, a UC physician, faculty member and researcher since 1992. Barrett shared that last year's ride raised a record $923,000 for the UC Cancer Center. In total, Ride Cincinnati has contributed more than $4 million in support of cancer research, education and care since it started in 2007. 
While many UC volunteers and medical professionals have taken part in the ride over the years, President Pinto saw an opportunity to expand UC's impact — with a presidential challenge.
"We have an opportunity to participate in what is really a priority for our city — impacting outcomes for our fellow citizens who have cancer," said Pinto. "I want to make sure that we as an institution are doing our part to participate."
We have an opportunity to participate in what is really a priority for our city — impacting outcomes for our fellow citizens who have cancer.
President Neville G. Pinto
Pinto challenged every direct report and the units they represent, as well as every UC college, to send at least one person to ride the third Sunday in September. Riders leave from Sawyer Point, and routes along the bike path range from 10 miles to 64 miles. The weekend includes a special event for fellow riders and a guest at an exclusive Ride Cincinnati Kickoff Party on Saturday, September 16.
"Let's get as many teams as we can and compete amongst ourselves to make this interesting," he said." The UC college or unit that raises the most funds will receive a special prize from the President's Office.
The deadline for signing up to ride is September 15, but fundraising extends past the ride to November 17.
See UC's teams so far or donate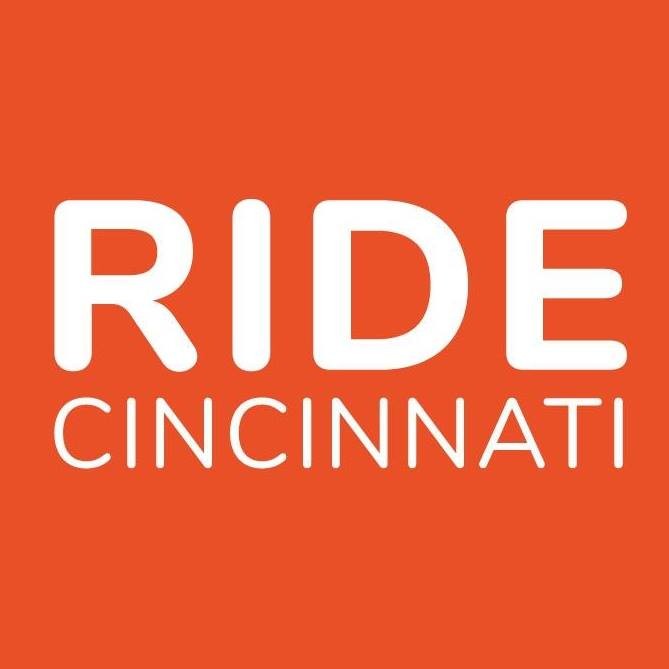 We need your help meeting this presidential challenge to send at least one bicycle rider from every UC college and every unit that reports to President Pinto. Each area will compete to raise funds for their rider(s). 
If your college or unit is not yet involved, get signed up on the Ride Cincinnati website using the instructions listed below. All funds benefit the UC Cancer Center and support cancer research, education and care.
Access the Ride Cincinnati Website
Click "Register" on the far left of the top menu bar. 

First Name: UC 

Last Name: Your Unit or College
Add the email for your unit or college's contact, and create a password, then click "Here We Go".
Next, input your university address, then add the birthdate, gender, apparel size and emergency contact for the selected rider from your college or unit. Click Continue.
Select the correct milage your rider intends to complete. Please note the minimum amount your unit/department will be responsible for raising.
On the next page, click "Join a Peloton."
In the search box, type "University of Cincinnati Teams"
One Peloton should pop up, then click "join peloton."
Have your rider read and acknowledge the Wavers & Agreements on the next page, and click submit.
Enter in a card number. The credit card information is necessary to confirm the fundraising commitments selected in Step 4. Nothing will be charged at checkout, however. The fundraising commitments will only be charged after November 17th, when fundraising vs. pledged amounts have been confirmed. Please do not use a P-card.
Enter PARTNER CODE RCUC2023 and APPLY IT during this step. It will waive the $100 registration fee. Click I'M IN!
Once registered, work together as a unit/college to fundraise on behalf of your team and the selected rider representing you.
Any questions, please contact Aleque Novesl from the Office of the President at noveslae@uc.edu.
Impact Lives Here
The University of Cincinnati is leading public urban universities into a new era of innovation and impact. Our faculty, staff and students are saving lives, changing outcomes and bending the future in our city's direction. Next Lives Here.
1
Path to 50K: A journey defined by our impact
August 28, 2023
University of Cincinnati President Neville G. Pinto shares the importance of UC's impact as enrollment projected to eclipse 50,000 students for first time in university history.
3
UC Serves 2023 underscores university's commitment to Cincinnati community
April 27, 2023
This year, the university is celebrating the return of UC Serves – a day for staff and faculty to share the experience of intentional, focused service to the communities surrounding the University of Cincinnati campuses and beyond. The day of service helps connect UC with community neighbors and build stronger connections among university employees. UC Serves brings staff and faculty to the front lines in supporting UC's institutional commitment to service and community impact in support of our local non-profit partners.