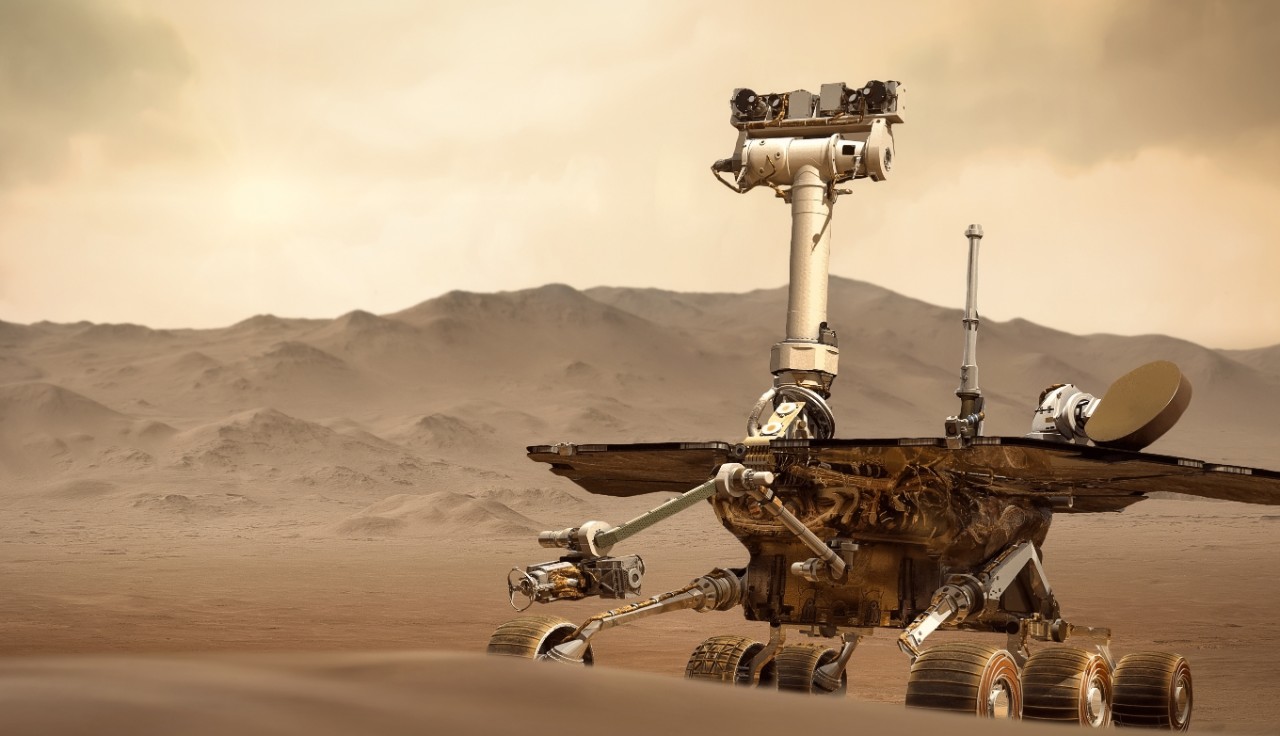 Spectrum News: Out of this world: Designer makes patterns for her Mars colony
DAAP grad Caitlin McCall takes off at Omaha Fashion Week
There are famous fashion weeks in Milan, Paris, and New York, but don't leave out Omaha Fashion week.
It's prestigious and known to attract lesser known designers, according to a Spectrum News segment that features Caitlin McCall, a 2015 graduate of the University of Cincinnati's School of Design, in the College of Design, Architecture, Art and Planning.   
A dress from McCall's collection, called MILOM (Maybe I'll Live on Mars), was part of the Omaha Fashion Week Fall 2023 showing.
The piece, she stated, incorporates some space-age technology with machine embroidery from Two Fish Apparel in Cincinnati, where McCall works when she's not designing her latest collection.
The idea for the collection was inspired by NASA's images of Mars taken by a rover in 2017.
McCall plans to make all the patterns in her collection free to the public as open-source files.
Featured image of land rover on Mars. Photo/iStock/demi_zel
Impact Lives Here
The University of Cincinnati is leading public urban universities into a new era of innovation and impact. Our faculty, staff and students are saving lives, changing outcomes and bending the future in our city's direction. Next Lives Here. 
2
FOX19: UC's DAAP helping address COVID-19
September 9, 2020
Claudia Rebola is an associate professor and the associate dean for research at the University of Cincinnati's College of Design, Architecture, Arts, and Planning. She is part of a UC team using innovation and design expertise to respond to COVID-19.
3
Yahoo: Hankook Tire presents 'Design Innovation 2020,' a proposal for the future
November 12, 2020
Launched in 2012, 'Design Innovation' is Hankook's R&D project held every two years in collaboration with the University of Cincinnati, one of the world's leading universities for design. Through joint research, the project puts forward a vision for the future of driving and develops solutions that tackle today's challenges.