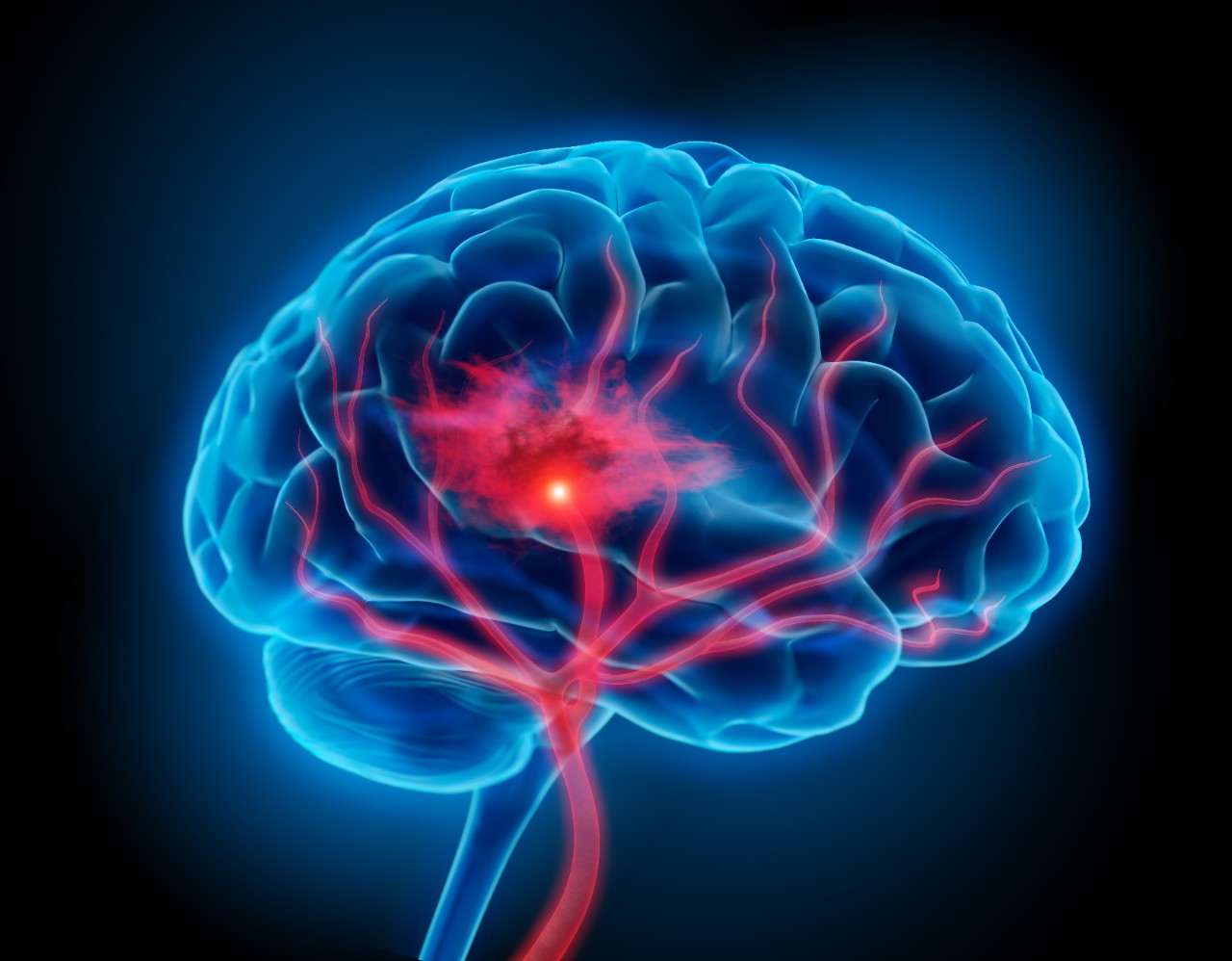 Learning more about how cancer affects stroke risk
UC to partner with UNC, Duke for large prospective study
Patients with a previous or current cancer diagnosis are more likely to have a stroke than the general population, but how are specific cancers and treatments associated with stroke risk?
A collaborative team led by University of Cincinnati, University of North Carolina (UNC) and Duke University researchers is seeking to answer that question.
Soma Sengupta, MD, PhD, now division chief of neuro-oncology at UNC, had the idea to study the prevalence of stroke in patients with different cancer types while a faculty member at UC. She recruited a team that included stroke experts Stacie Demel, DO, PhD, of UC and Wuwei Feng of Duke to put together a retrospective pilot study.
"This research question that crosses the stroke and neuro-oncology specialties is not a new question, but one that has been difficult to study," said Demel, a physician-researcher at the UC Gardner Neuroscience Institute and associate professor of clinical neurology and rehabilitation medicine in UC's College of Medicine. 
Using databases of stroke and cancer patients, the team looked for a co-prevalence between certain cancer subtypes and stroke. While the sample size was too small to make any definitive conclusions, the researchers found a correlation between breast cancer and stroke risk that is greater than the stroke risk for the general population.
Sengupta said the pilot study results set the stage for a much larger study that will begin with present data and follow patients into the future, compared to the retrospective study that looked only at past patient data. 
The prospective study will look at the co-prevalence of cancer types and stroke within a larger group of cancer patients at UNC's Lineberger Comprehensive Cancer Center and the Duke Cancer Center, in collaboration with UC. The team will also aim to learn more about other factors beyond cancer diagnoses that may be contributing to increased stroke risk in cancer patients.
"There needs to be multiple sites looking at the set of causes of cancer in stroke, understanding the evolution and biology and designing better preventative measures," said Sengupta, noting a similar project that is different in scope is underway at Memorial Sloan Kettering Cancer Center and Cornell University.
"Our ultimate aim is to partner with StrokeNet for this research," referring to the NIH-created network of 27 regional centers across the U.S. that conduct small and large clinical trials and research studies to advance acute stroke treatment, stroke prevention and recovery and rehabilitation. The University of Cincinnati is StrokeNet's national coordinating center.
Medical student involvement
Fourth-year UC medical student Rohan Rao was part of the pilot study research team and was first author of the published research after helping to draft the manuscript, clarify statistics and finalize the article's review process. 
"I have been fortunate to be a part of several research efforts at UC during my medical school experience thanks to the graciousness of faculty members across multiple departments, including Drs. Sengupta, Demel, Daniel Pomeranz Krummel, Andrew Steckl and Kevin Haworth," Rao said. "Research will undoubtedly be a large part of my career as it provides a creative outlet and, more importantly, an opportunity to make better outcomes for patients a reality."
Rao has received several awards, including the 2024 Samuel Trufant & John Quinlan Award for Excellence in Neurology, the American Academy of Neurology's Visiting Medical Student Scholarship and an Alpha Omega Alpha Honors society nomination. He is also continuing to work virtually on Sengupta's research at UNC, including two projects focused on improving treatments for glioblastoma brain tumors.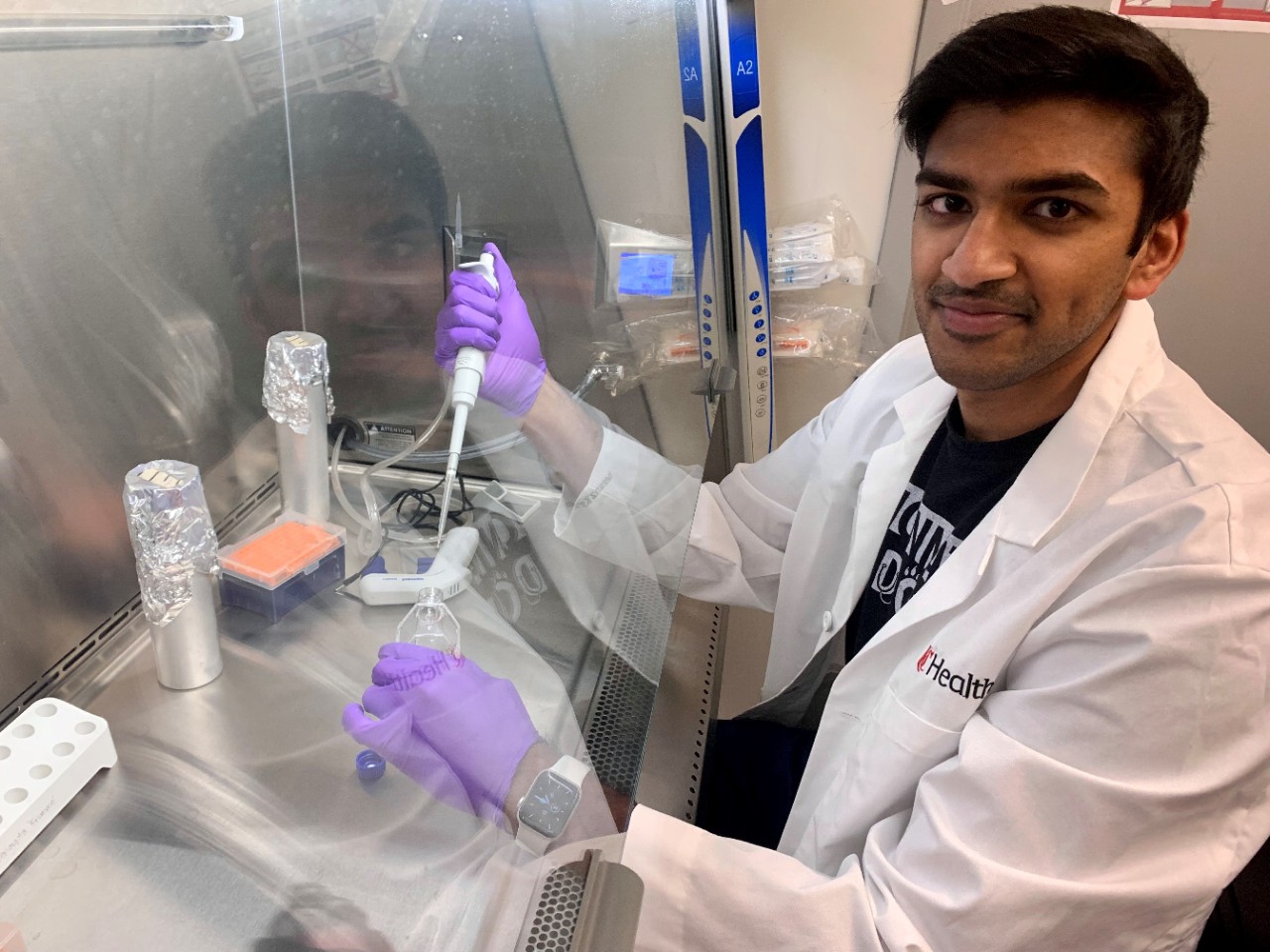 "Both projects are in the field of 'precision medicine' which is the current trend in oncology, treating each patient's tumor as an isolated entity rather than standardizing treatment as part of a larger disease," he said.
With the knowledge and hands-on experience he has gained as a UC med student, Rao said he is applying for neurology residencies. He will learn where he will complete his residency at the College of Medicine's Match Day in the spring.
"I am looking for a program which will provide me with an excellent general neurology foundation," he said. "This will be important as I hope to pursue a neuro-oncology fellowship for which I will need to be well-versed in all neurologic diseases to treat common complications of brain tumors."
Remember how to identify a stroke
Because of the quick onset of stroke, it is important to know the FAST mnemonic device that details the most common signs of stroke and how to respond:
F: Facial drooping
A: Arm or leg drop, or weakness in the arm or leg
S: Speech issues, such as slurred speech or an inability to get your words out
T: Time is of the essence; call 911 immediately
Other pilot study coauthors include Abigail Koehler, Jane Khoury, Kiran Desai, Yehudit Rothman, Lalanthica Yogendran, Kathleen Alwell and Elizabeth Shaughnessy. Planned new collaborators on the prospective study include UNC's Matthew J. Flick and David Hwang and Duke's Dylan Ryan.
Featured photo at top of brain. Photo/PeterSchreiber.media/iStock.
1
Learning more about how cancer affects stroke risk
October 16, 2023
A collaborative team led by University of Cincinnati, University of North Carolina and Duke University researchers is studying how specific cancers and treatments affect patients' risk of stroke.
3
A potential new treatment for brain tumors
September 23, 2022
The University of Cincinnati's Pankaj Desai, PhD, has received a $1.19 million grant from the National Institutes of Health/National Institute of Neurological Disorders and Stroke to continue research into the use of a drug called letrozole to treat glioblastomas, the most deadly form of brain tumors.