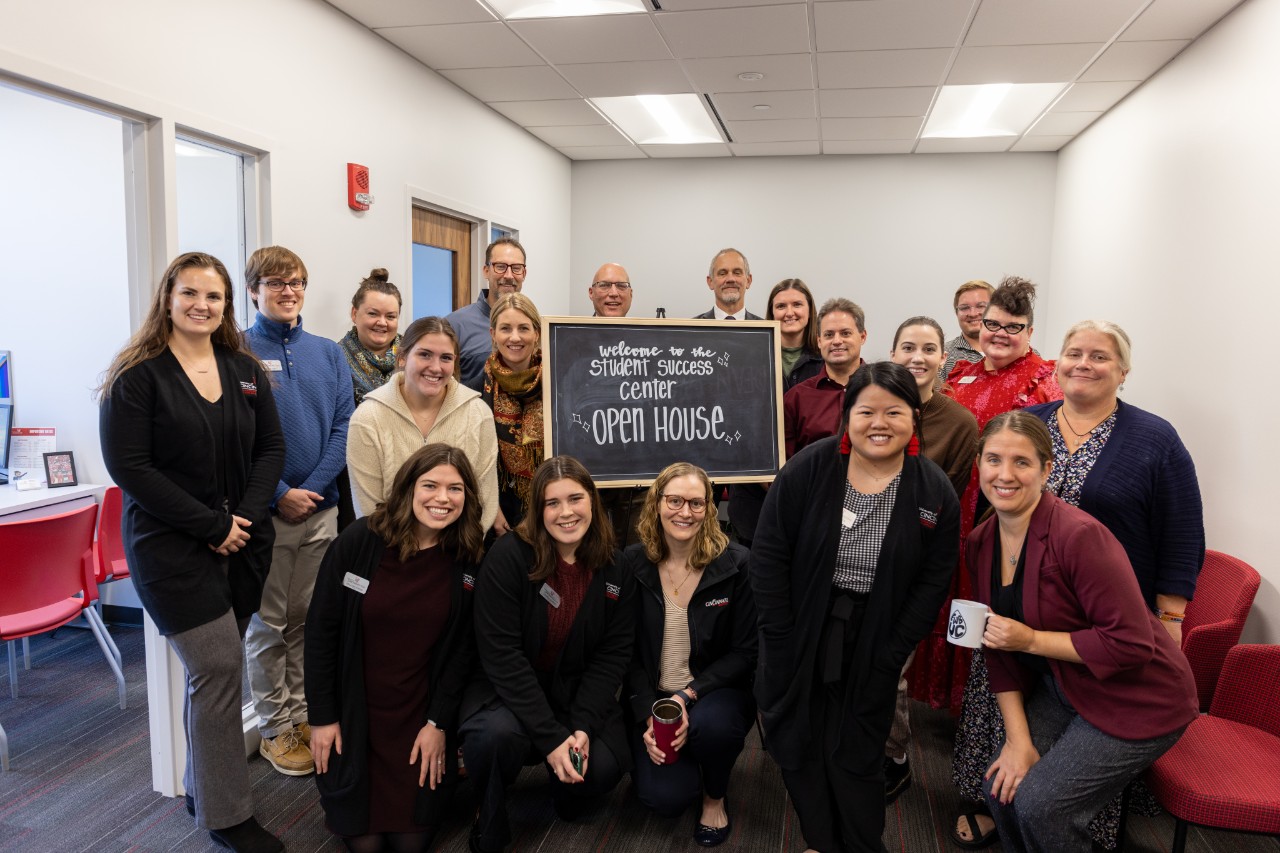 Student Success Center aims to foster support and belonging
College of Engineering and Applied Science opens centralized advising and support center
The College of Engineering and Applied Science at the University of Cincinnati is celebrating its first-ever space dedicated to undergraduate advising and student success with the launch of the Student Success Center.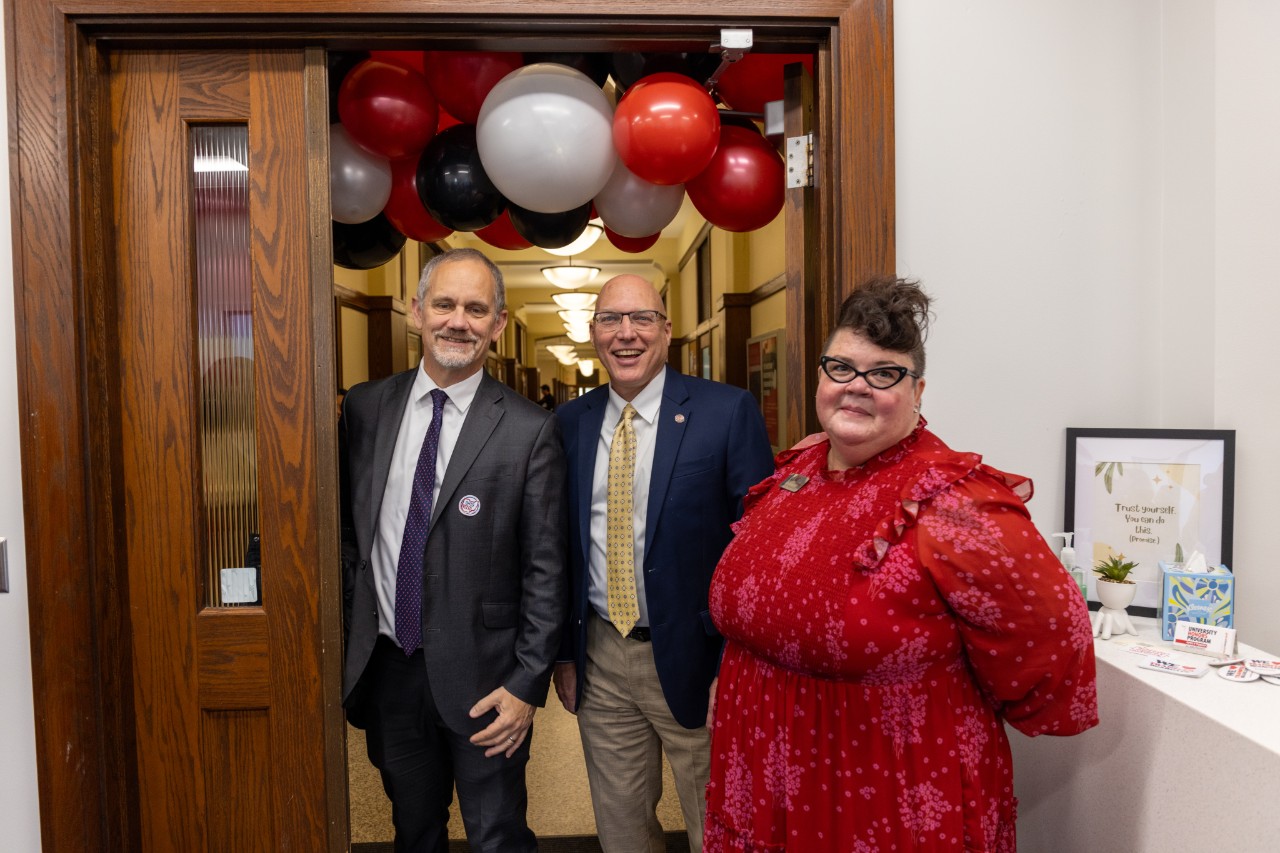 Five years ago, the college decided to emphasize student support and Gretchen Hart, director of undergraduate advising, had a plan. 
"In the last five years, we have worked to remodel advising and retention initiatives in CEAS," Hart said. "We have to look at students holistically, including realizing mental health was a huge barrier for high-achieving students in STEM." 
To ensure students have access to mental health care within the college, CEAS hired an embedded mental health counselor, Amy Blankenship, more than a year ago. Blankenship, who is located in the new Student Success Center, provides several free mental health services to students. Students can sign up for informal "Let's Talk" sessions with Blankenship. They can also sign up for individual therapy sessions and group therapy sessions through the University's Counseling and Psychological Services. Blankenship often hosts outreach events on campus to introduce herself to students. She shares that her role is to support the overall mental well-being of students.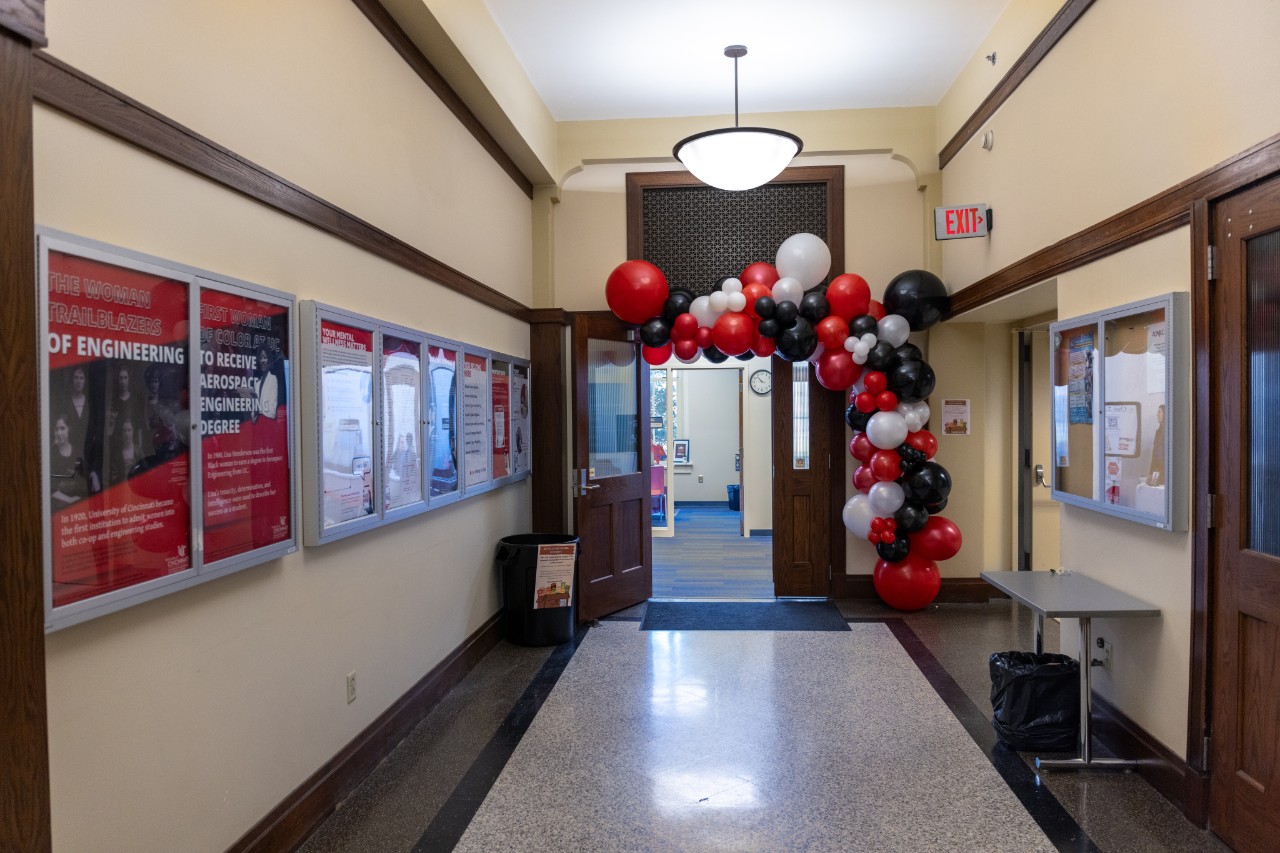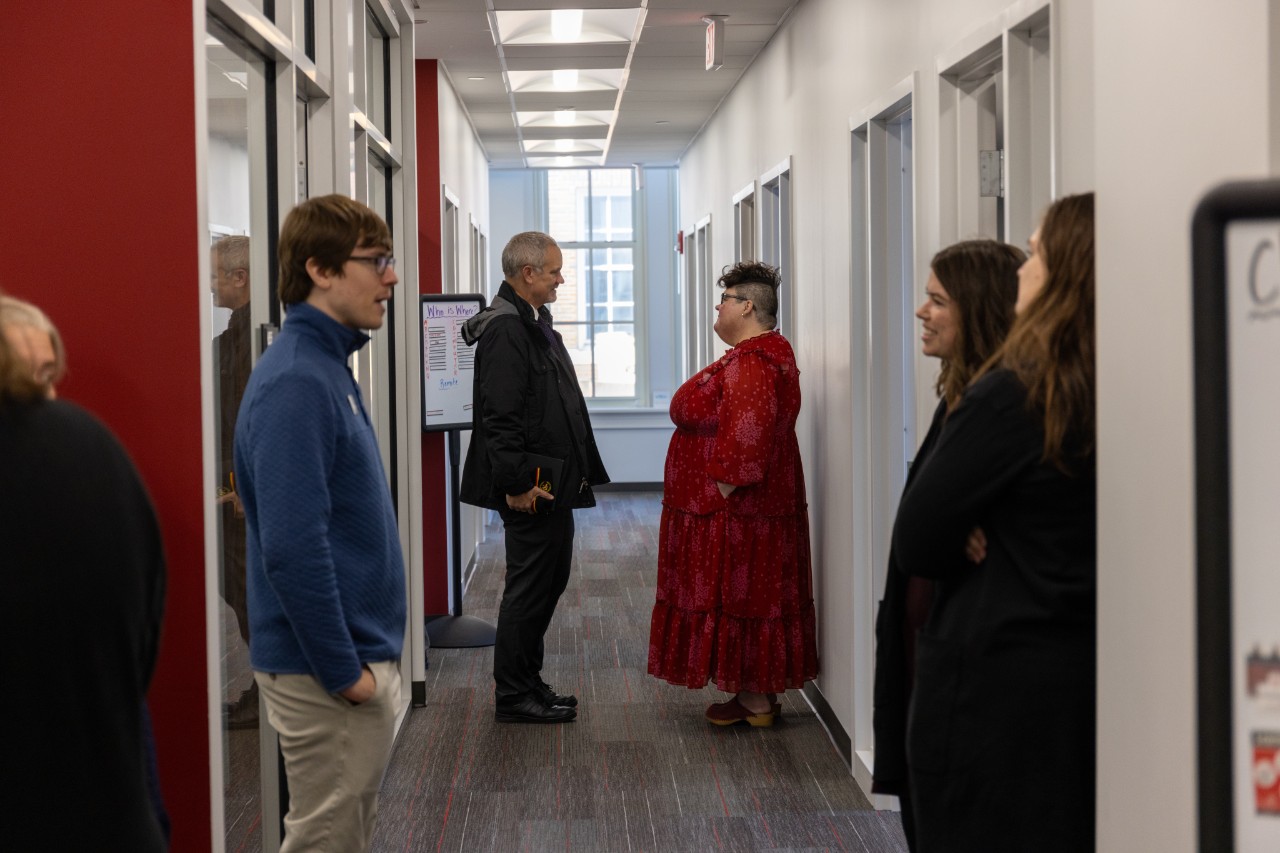 As part of the five-year plan, Hart enacted what she calls a "Culture of Care" within the college, making sure that a feeling of belonging is at the center of every decision that's being made for students, staff and faculty alike. 
"The sense of belonging is really important," she said. "When we're looking at initiatives and hiring faculty and staff, we make sure that we are encompassing that holistic culture of care and the idea that our students come first."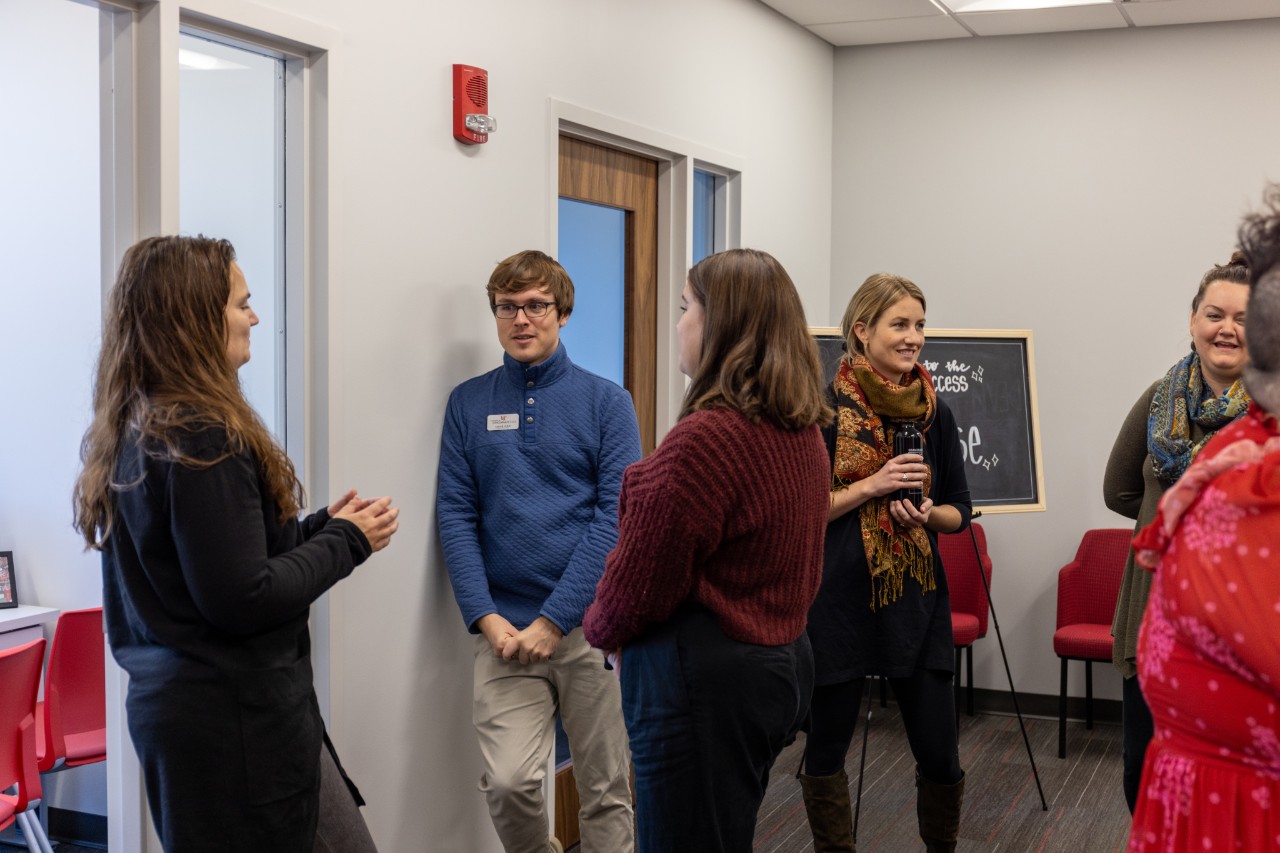 The Student Success Center, located at 665 Baldwin Hall, houses 15 undergraduate advisers, Gretchen Hart (Director of Undergraduate Advising), a program manager in advising and embedded counselor Amy Blankenship. The 18 offices in the suite operate on a hoteling system. Each day, advisers choose the office they'd like to work from. The offices have name plates like Sherlock Holmes, Peter Pan and other characters, since the adviser in the office changes day to day.
"The last five years have been a journey," Hart said. "We are so grateful for this space. It's bright, it's welcoming, and it's prime real estate on the main floor of historic Baldwin Hall."
In November, the Student Success Center hosted an official grand opening event to feature the space. UC Provost Valerio Ferme and CEAS Dean John Weidner opened the event with welcome remarks and congratulated Hart and her team on the space. Hart shared her gratitude for the presence of the Provost and Dean as university leadership at the opening. Their attendance, as well as other UC and college faculty and staff, was uplifting for the CEAS advising staff.
CEAS advisers' goal is to support, guide and care about the journey of students through their five years, both personally and professionally. Each semester students meet with their designated adviser to discuss their progress and ensure they are on the right track. For students, advisers serve as a safe space during any and all challenges at CEAS. Students can find their adviser online through My Bearcat Network, or stop by Baldwin Hall, where information is displayed in the corridor right outside 665.
Everyone is very human in that space. During the open house, there was lots of smiling and joy, and we are so grateful.
Gretchen Hart, Director of Undergraduate Advising for CEAS
The look of the Student Success Center aligns with its purpose of being welcoming for students. Hart shares that people are often shocked when they walk in because the space is so bright and cheerful, as are the advisers inside.
"Everyone is very human in that space. During the open house, there was lots of smiling and joy, and we are so grateful," Hart said.
Connect with student support
Featured image at top: CEAS advising staff celebrate the opening of the new Student Success Center with Provost Valerio Ferme and CEAS Dean John Weidner. Photo/Corrie Mayer/CEAS Marketing. 
2
What is cybersecurity engineering?
Cybersecurity is an increasingly popular topic in the news, job demand, and specialty that engineers can focus on. Our new undergraduate cybersecurity engineering program offers the ability to co-op and make a difference through cyber.
3
What is Biomedical Engineering?
May 3, 2021
From designing imaging devices to developing measurement systems like an EKG, biomedical uses several types of engineering for application.