Lindner courses empower women to create stronger business teams
Sales, finance classes celebrate diversity, offer a unique value proposition for students, employers
With an emphasis on diversity and inclusion in the classroom, the Carl H. Lindner College of Business is tackling gender disparities in business and instilling in students the skills needed to create a stronger, future workforce. 
Jane Sojka, PhD, professor-educator of marketing and director of the undergraduate program in marketing, founded Lindner's MKTG 3001: Women in Sales course, which fosters confidence and resilience in students to empower them as they begin their careers. 
Sojka's work with students in the classroom has proven how vital examining the lens through which business is taught and practiced is. Although the class covers the ins and outs of professional sales, students have found the greatest value in the soft skills they walk away with.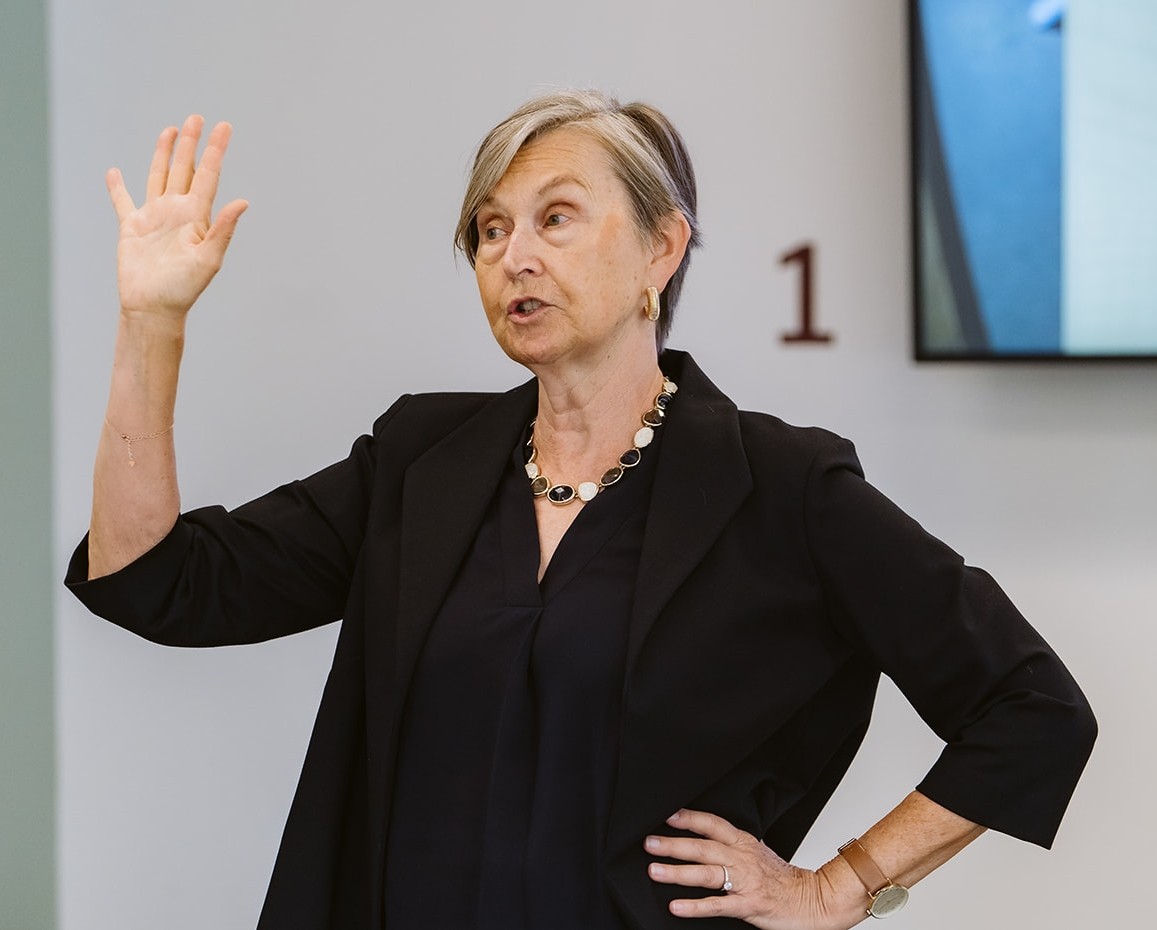 "As a female athlete, I thought that I had enough confidence to present myself, to handle stress and the pressure to perform," said Sofia Gkritzali, BBA '23, MS '24, who practices her leadership as a graduate assistant for the UC women's basketball team. "But the content that we got from this class and how Dr. Sojka made us practice introducing ourselves and how to talk to professionals, it made me realize that I had to work on my communication skills."
Although Sojka designed the class around what research had shown women needed to succeed in a male-dominated field like sales, many young men find immense value in refining these skills as well.
"The great thing about women in sales is that what she's teaching is so much different than what I've learned from other places," said Danny McDonough, BBA '26. "She teaches how to deal with adversity and failure. So those failure and resilience strategies she's teaching, you can apply that in class or to a sales call."
The value of the course for students speaks for itself in the opportunities and experiences that they are empowered to pursue and achieve.  
"I just finished an internship with Eli Lilly as a pharmaceutical sales representative and to get this internship was a true honor because it was extremely competitive and I was that person that was selected," attested Hannah Jung, A&S '24, who has a minor in professional sales. "I not only came out of this class with new sales techniques, but I gained that unwavering confidence that helped me chase after my bigger goals and achieve them."
With the success of the women in sales course, other disciplines within the college are spearheading their own initiatives to integrate this approach into their offerings for students.
Lindner's department of finance, real estate, and insurance and risk management is a discipline looking to further engage women — and all students — in a new way of thinking that challenges the traditional stereotypes and assumptions of the industry.
"We want to try to help women understand the challenges (in finance) and ways to work around those challenges and to bring more awareness to the men in the industry to change some of the systems in the space," said Jamie Weathers, PhD, assistant professor-educator of finance and director of the department's Women in Finance initiatives.
Steve Slezak, PhD, associate professor of finance and director of the Johnson Investment Institute, observed the need to integrate these ideas and practices into the finance curriculum, spurring him to bring Weathers on board with the institute and brainstorm future initiatives.
"We also looked inward, examining how we teach, how we support and how we facilitate industry mentoring our students at Lindner," said Slezak. "We immediately realized that we needed to listen and get feedback from our students about what they feel they need from us as an educational institution — how we could be more responsive to them."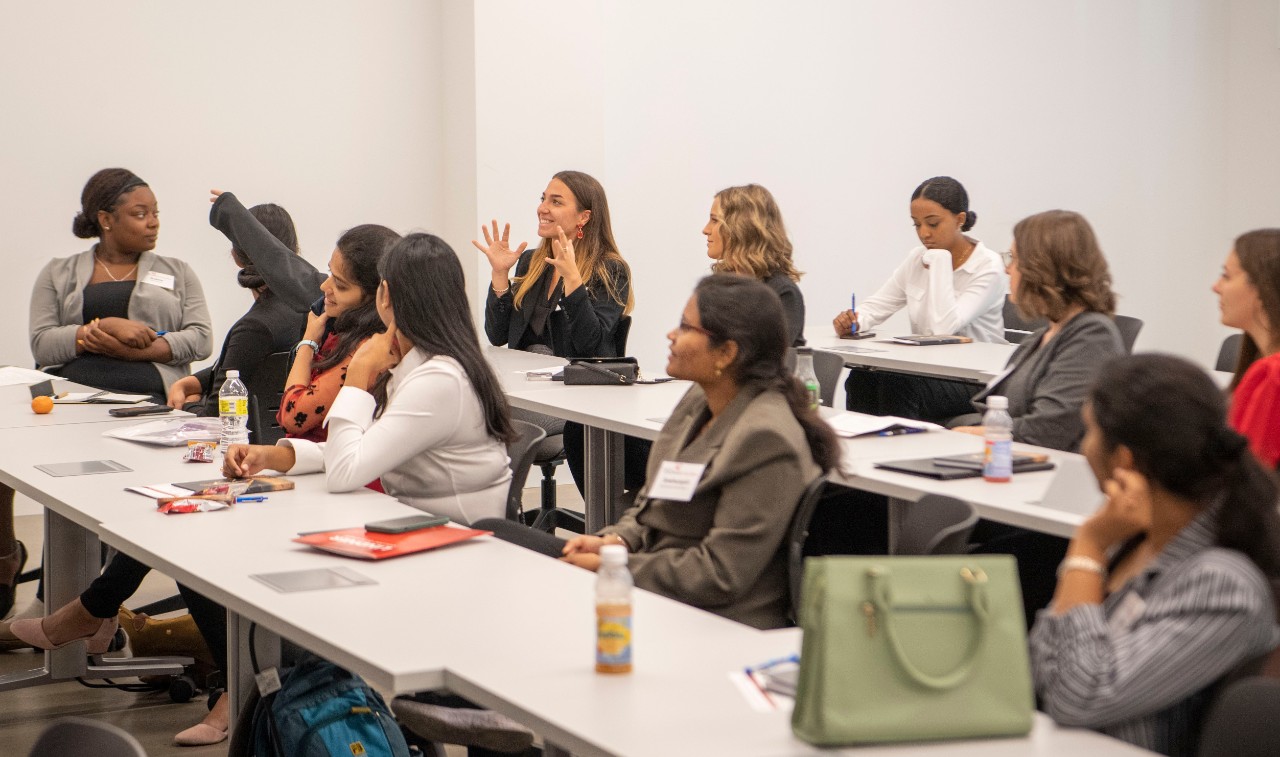 A new women in finance course, taught by Weathers, borrows from many aspects of Sojka's women in sales, including guest speakers, networking and discussions of how women's experiences in finance differ from their peers. Weathers hopes the course also will help fight stereotypes and perceptions of finance as a predominantly male field with a strict career path and introduce the breadth of work available in the finance industry.  
In fall 2022, Sojka helped organize the Women in Finance Summit with the Johnson Investment Institute, for students to network and learn from those currently working on Wall Street — a sector of the finance industry with particularly significant gender disparities. The event returns this week and brings together students and industry leaders to network, brainstorm and strategize about long-term support systems that can be implemented at Lindner to elevate women pursuing careers in finance. The event will take place on Thursday, Nov. 16, from 6-8 p.m. in Lindner Hall. 
Featured image at top: Left to right: Carol Lupo, first vice president; Robyn M. Geiss, MBA, vice president and financial adviser; Lynne Frankel, client associate; and Colleen Geiss, certified financial planner, vice president and financial adviser — all of The Princeton Group — engage in a panel discussion with students at the 2022 Women in Finance Summit. Photo/Joseph Fuqua II.
Empowering business problem solvers
At the Carl H. Lindner College of Business, we fuel professional growth through our distinctive combination of academic and hands-on experiences: our problem-solving mindset, cooperative education, flexible pathways, inclusive community and vibrant, urban setting. Place, age or stage — students from a diversity of backgrounds become problem solvers at Lindner.
3
Lindner honors 2022-23 student award winners
April 4, 2023
The Carl H. Lindner College of Business held its Student Awards reception in Lindner Hall on April 3 to recognize its standout future business problem solvers for the 2022-23 academic year.